With only 5 minutes and a handful of ingredients you can whip up your own homemade ranch seasoning. Perfect for soups, meats and dressings! A must have pantry staple in my home.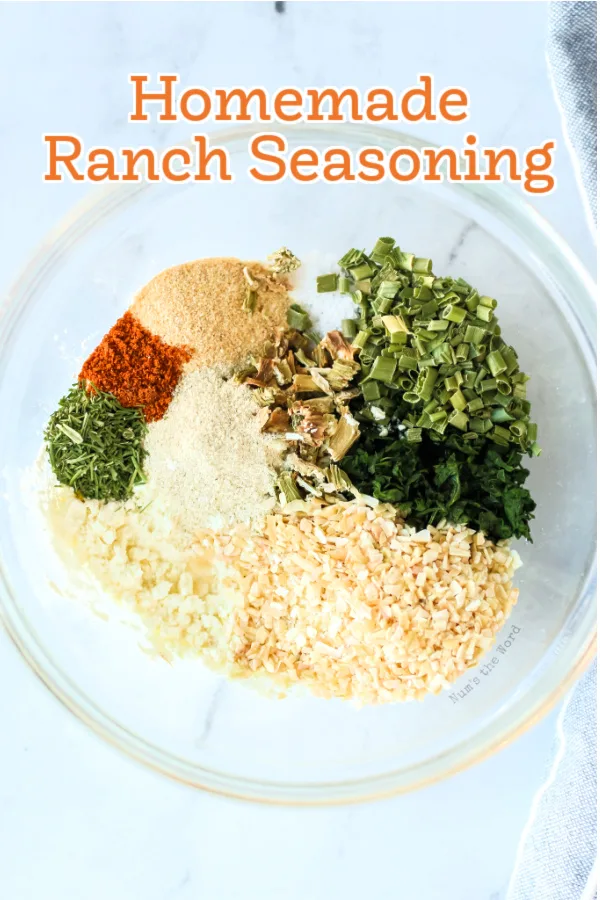 The great thing about this Hidden Valley ranch seasoning copycat is you can make it yourself using only a few spices in your cabinet and some powdered buttermilk! Delicious seasoning you can make yourself and use in myriad ways — sounds like a no brainer to me!
Whether you're out of ranch seasoning packets or want to try making your own in bulk, give this homemade version a try! Then you too can experience the endless possibilities and amped-up flavor this simple DIY recipe can bring to your favorite meals today.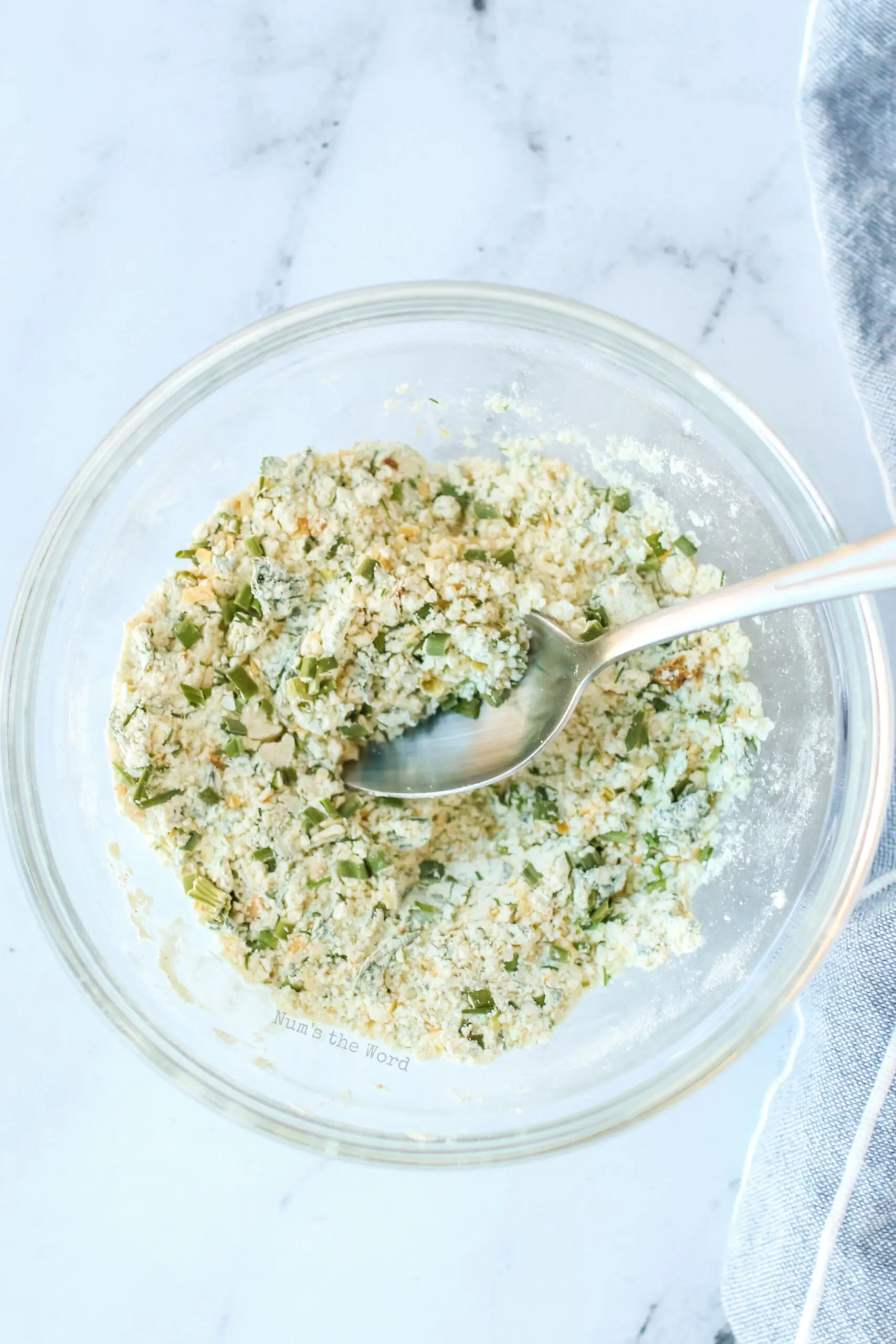 What is ranch seasoning?
Ranch seasoning is a combination of different dried herbs and spices, along with powdered buttermilk, that provides the flavor of all things "ranch." Think ranch dressing and ranch dip — but in seasoning form you get a whole lot more versatility.
Powdered seasoning makes it possible to make dips and dressings any time you're in the mood. You can make ranch flavored popcorn or potato wedges or add it to breading mixtures for fried chicken. The options are endless!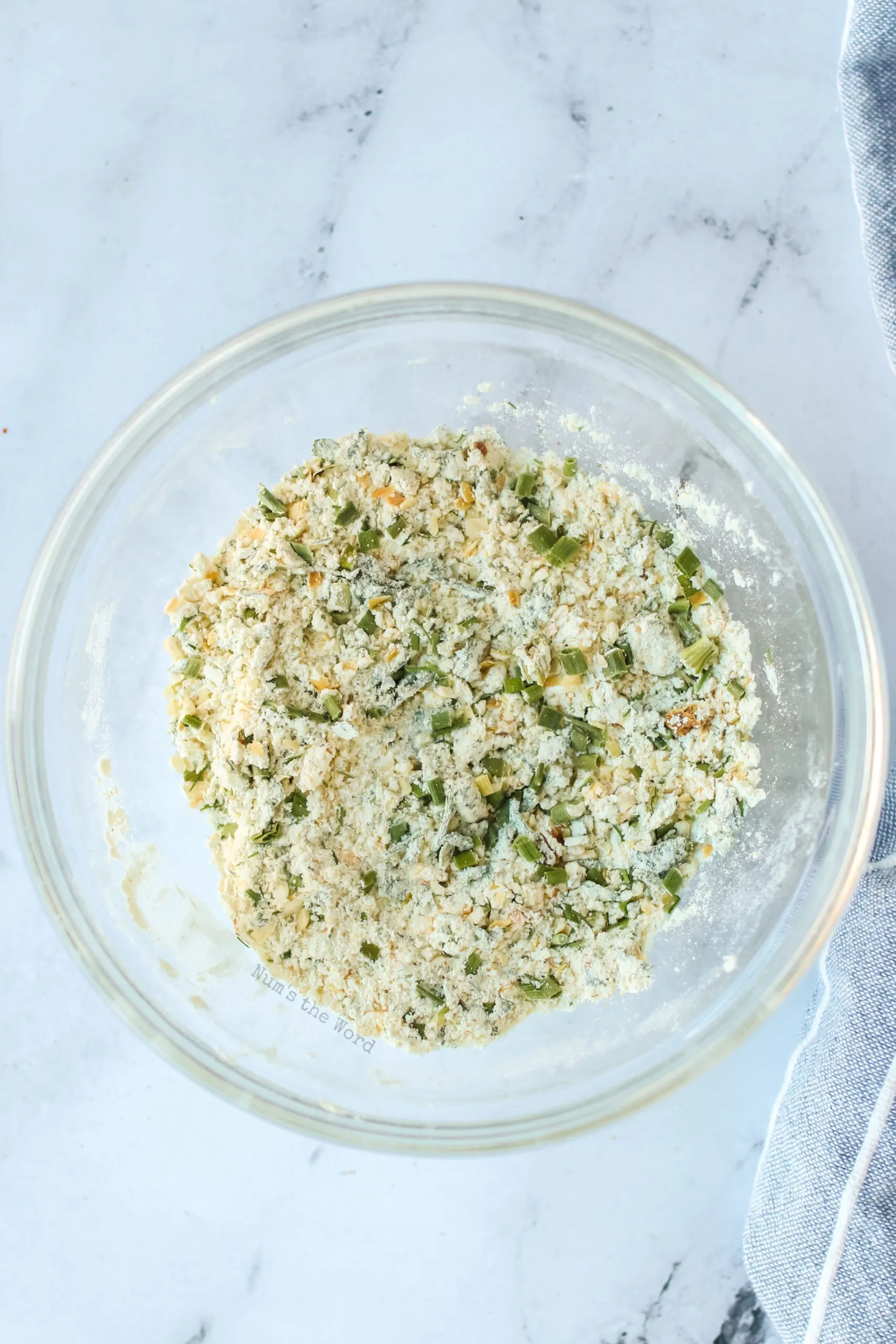 Ranch seasoning ingredients:
For this DIY ranch seasoning recipe, you'll need the following ingredients; most of them can already be found in your pantry!
Buttermilk powder

– you can find this in the baking aisle by the powdered milk. Powdered buttermilk is an easy way to always have buttermilk on hand. I use it in my pancake batters, salad dressings, cornbread, and in any recipe that calls for buttermilk!

Dried minced onion

– you can find this in the spice aisle of the grocery store. If substituting onion powder for minced onion, use half the prescribed amount.

Dried parsley

– I love the spots of color parsley and the subtle flavor dried parsley provides.

Dried chives

– dried chives provide a lot of flavor and another splash of the green color that makes up the traditional ranch "look."

Salt

– a little bit of salt will help each of the individual spices and flavors to stand out.

Garlic powder

– adds another layer of flavor.

Celery flakes

– celery flakes are made from actual dried celery. It's not the same as celery seed (which comes from wild celery plants and has a much stronger, slightly bitter flavor). I wouldn't recommend using celery seed in place of celery flakes.

White pepper

– did you know white pepper and black pepper both come from the same plant? It is just processed differently, which gives it a different flavor. White pepper is usually described as having a more earthy flavor.

Paprika

– paprika is also earthy, but with sweet undertones as it is made from sweet red peppers.

Dill weed

– dill weed packs a lot of flavor in a little leaf!
How to make ranch seasoning:
Once you have all the required ingredients, the rest is smooth sailing. Literally, all you need to do now is combine the ingredients. Now you're done!
If you don't like it so chunky, you can put it in the blender to blend up to a fine powder, just like the store bought variety.
How to store ranch seasoning:
Store your homemade seasoning in an airtight container, bag, or jar. You will want to make sure it's airtight to prevent moisture from getting in and clumping the seasoning. Powdered buttermilk typically says to store it in the fridge once it's been opened, so you'll want to store your seasoning in the fridge also!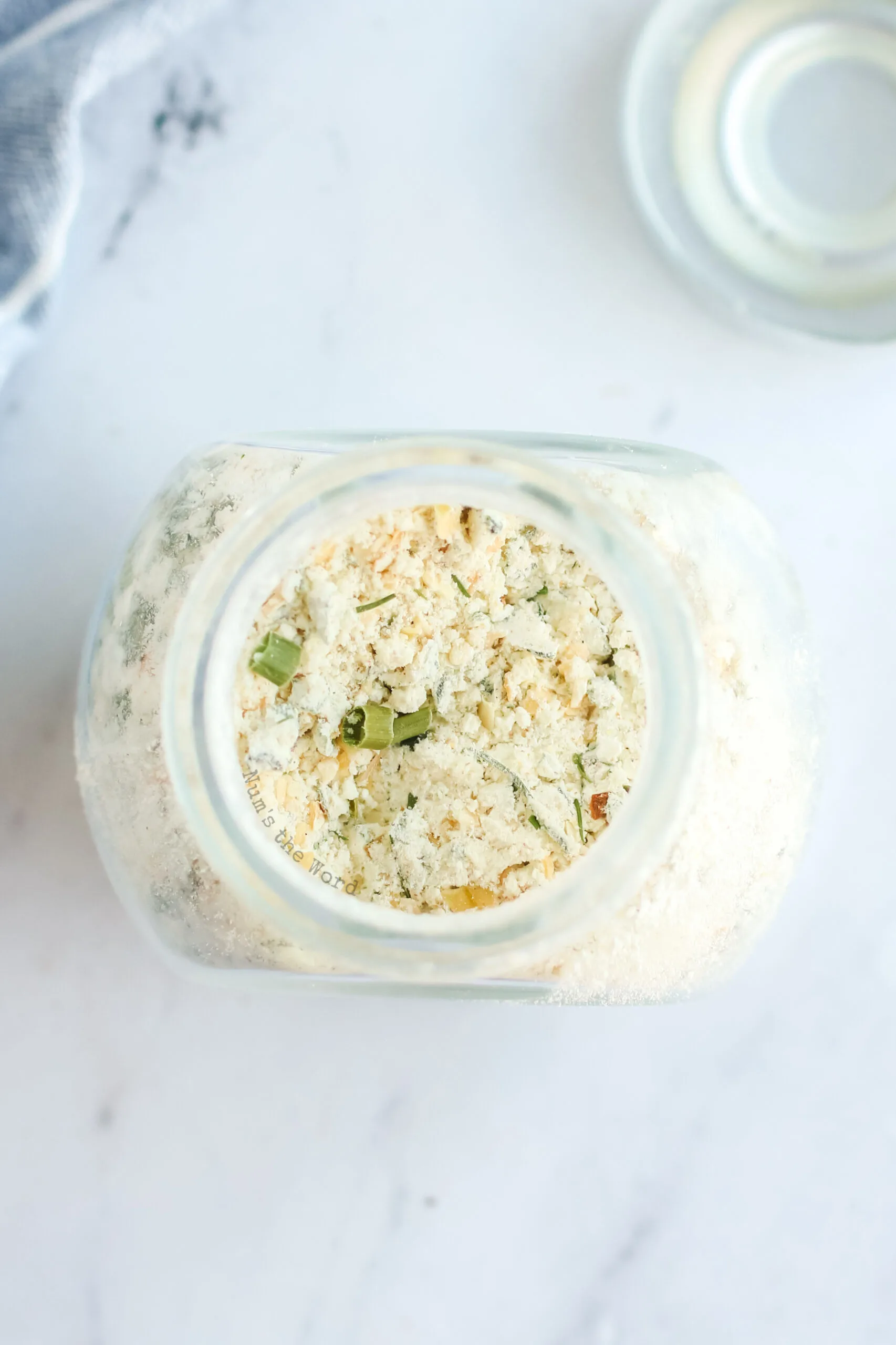 How much ranch seasoning is in a packet?
Each seasoning packet contains 1 oz of seasoning. One dry ounce is equivalent to 2 tablespoons.
The great thing about making your own seasoning is you have a lot more flexibility with how much you add to different recipes. Make your dips, dressings, and recipes to your own tastes!
Is ranch seasoning gluten free?
Yes! All of the ingredients in this recipe are gluten free, though you should always check the labels yourself to be sure.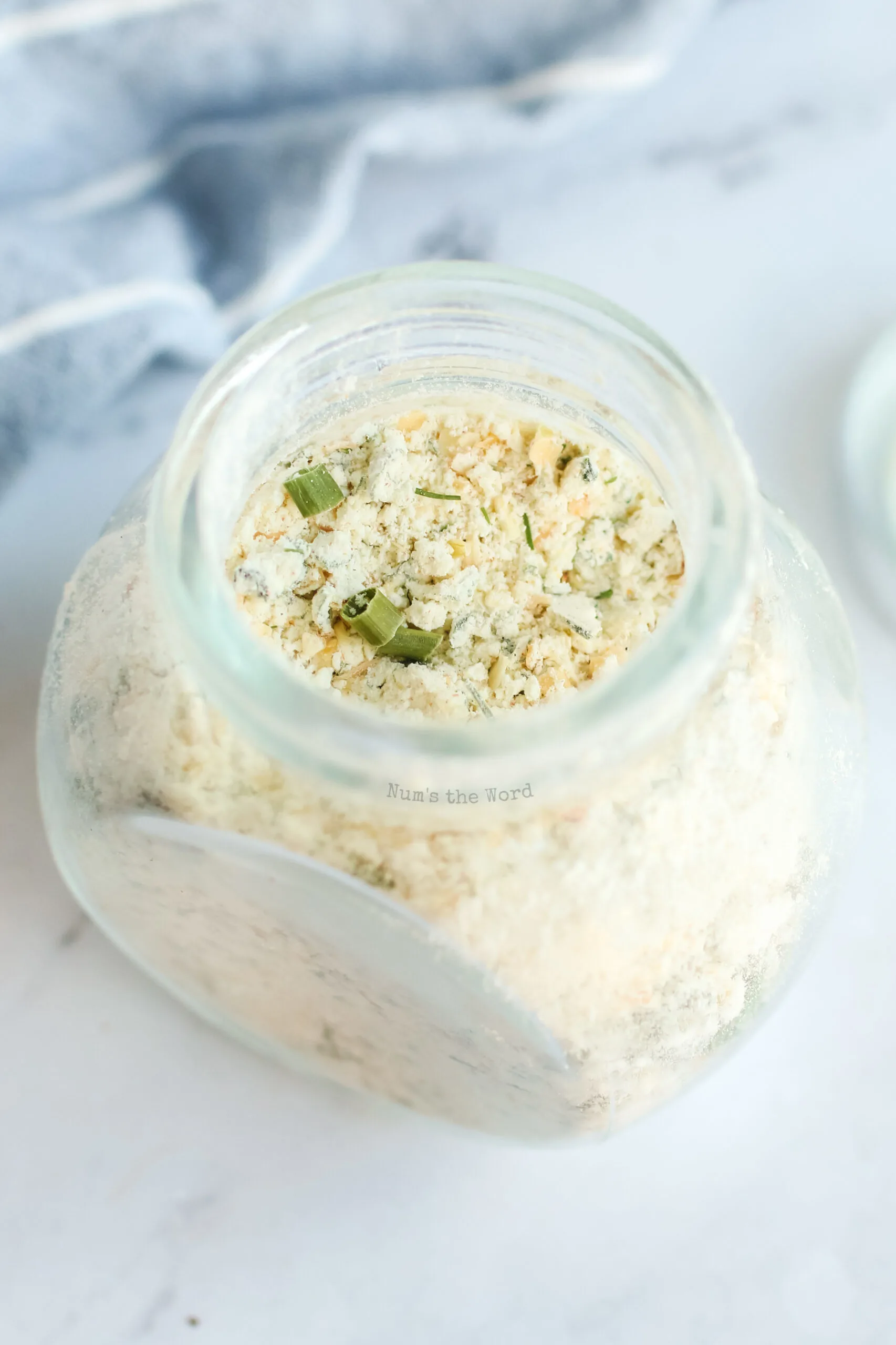 Is ranch seasoning keto friendly?
From what I know (which admittedly, isn't much where keto rules are concerned), this ranch seasoning recipe IS keto friendly. This is a Hidden Valley copycat recipe, and on their website they advertise their seasoning as keto friendly. Again, check ingredients and ratios to be certain.
What to make with my homemade ranch seasoning?
If you're looking for more ways to use your seasoning, look no further! Check out these tried-and-true recipes, all of which use ranch seasoning: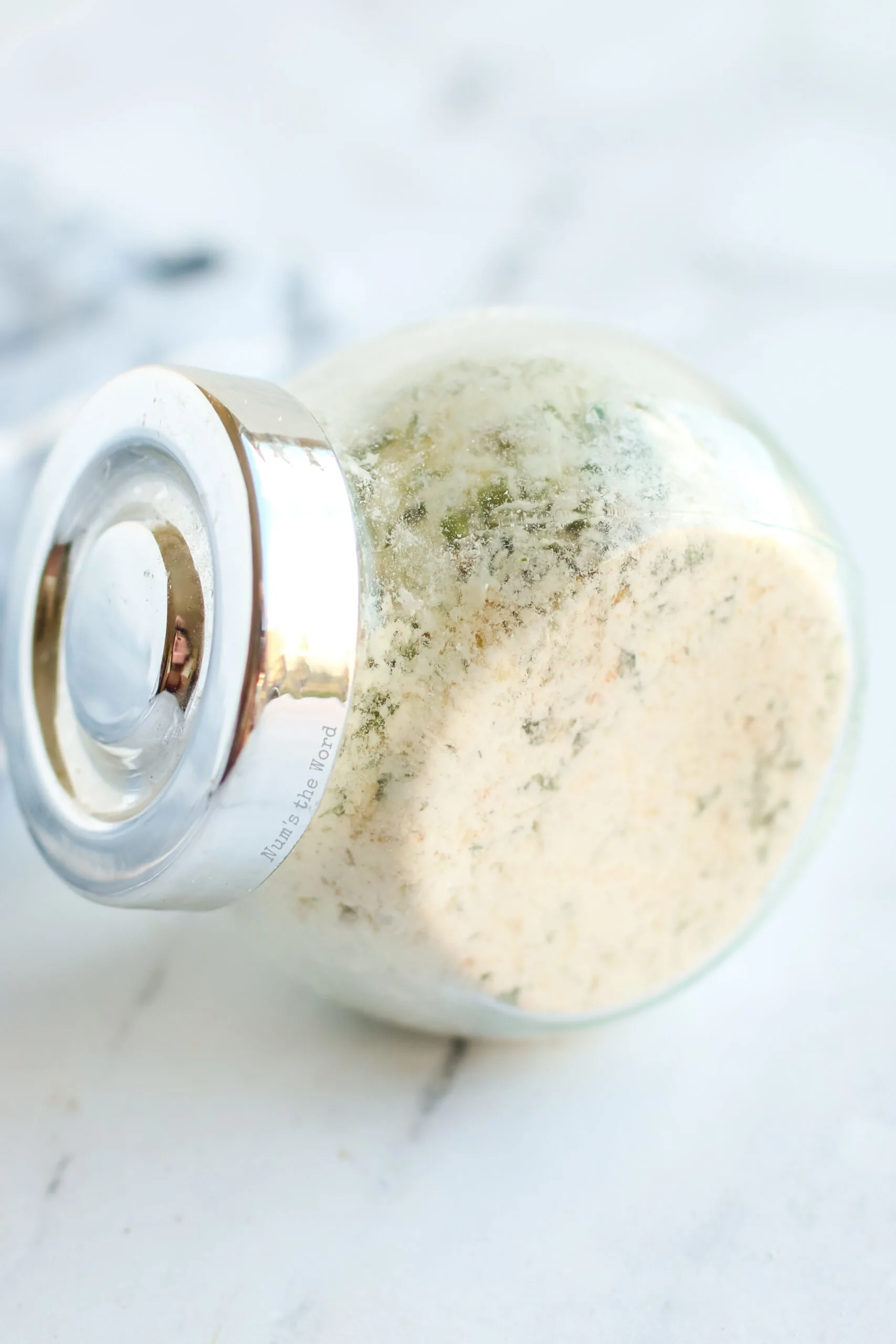 Whether you're looking to add a bit of ranch flavoring to your favorite veggies, soups, or meats, this recipe is for you. And once you try this delicious, homemade ranch seasoning, you'll never want or need to buy individual packets again!
Yield: 5 Servings
Homemade Ranch Seasoning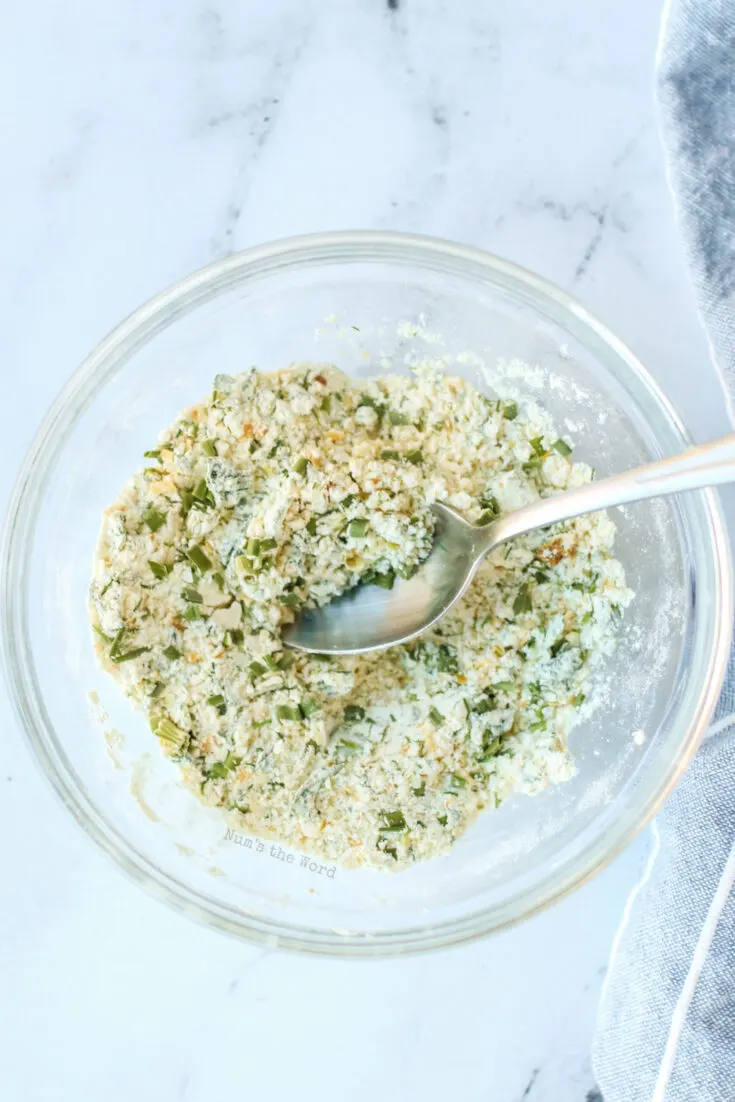 With only 5 minutes and a handful of ingredients you can whip up your own homemade ranch seasoning. Perfect for soups, meats and dressings! A must have pantry staple in my home.
Ingredients
1/4 cup dry buttermilk powder
2 Tablespoons dried minced onion
2 Tablespoons dried parsley
1 Tablespoons dried chives
1/4 teaspoon salt
1 teaspoon garlic powder
1 teaspoon dried celery flakes
1/2 teaspoon white pepper
1/4 teaspoon paprika
1/4 teaspoon dried dill weed
Instructions
Place all ingredients in a bowl.
Mix with a spoon.
Use immediately or fill an air tight container and keep in fridge until ready to use.
Nutrition Information:
Yield:
5
Serving Size:
1
Amount Per Serving:
Calories:

31
Total Fat:

0g
Saturated Fat:

0g
Trans Fat:

0g
Unsaturated Fat:

0g
Cholesterol:

4mg
Sodium:

141mg
Carbohydrates:

5g
Fiber:

0g
Sugar:

3g
Protein:

2g