Ranch Oyster Crackers are the perfect snack or addition to your favorite tomato soup! With only 3 ingredients, these little crackers will quickly become your new favorite snack!
This post contains affiliate links.  If you click on an affiliate link and make a purchase, I will make a small percentage on your purchase, which helps keep this website running! Thank you!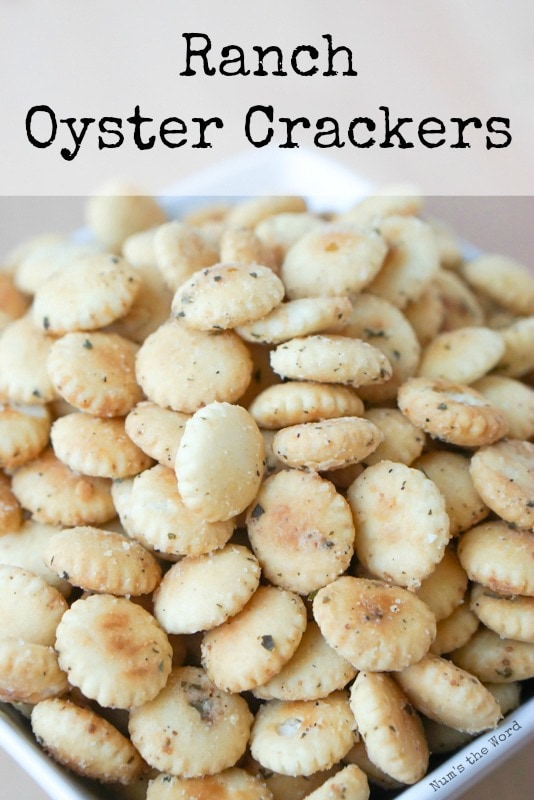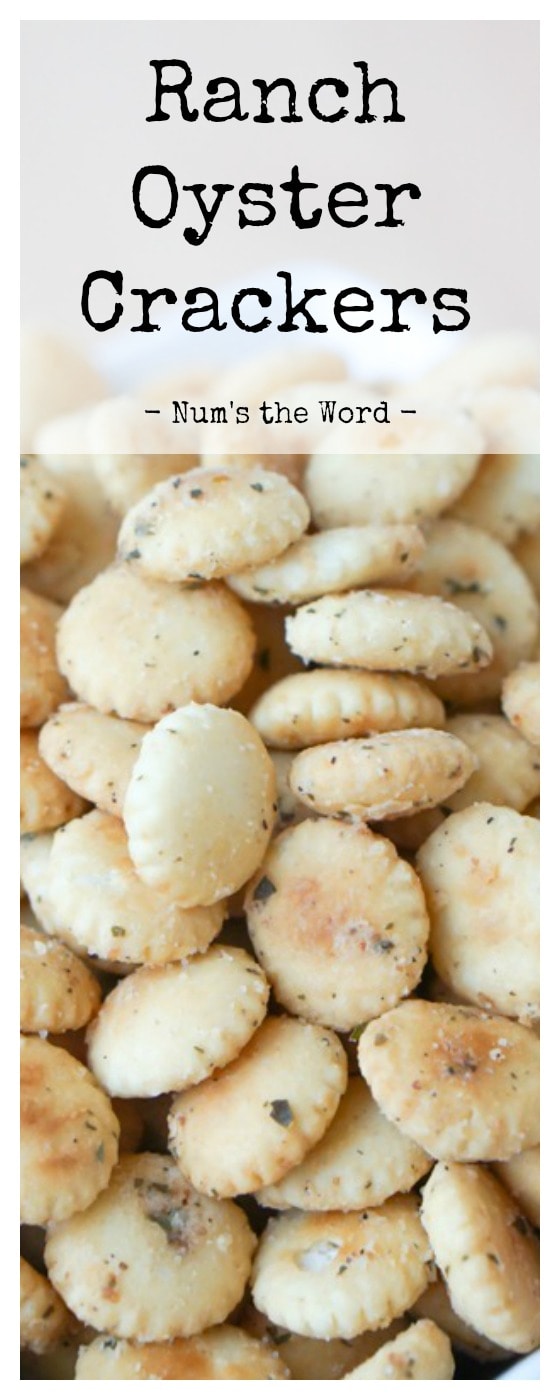 [/rs-responsive]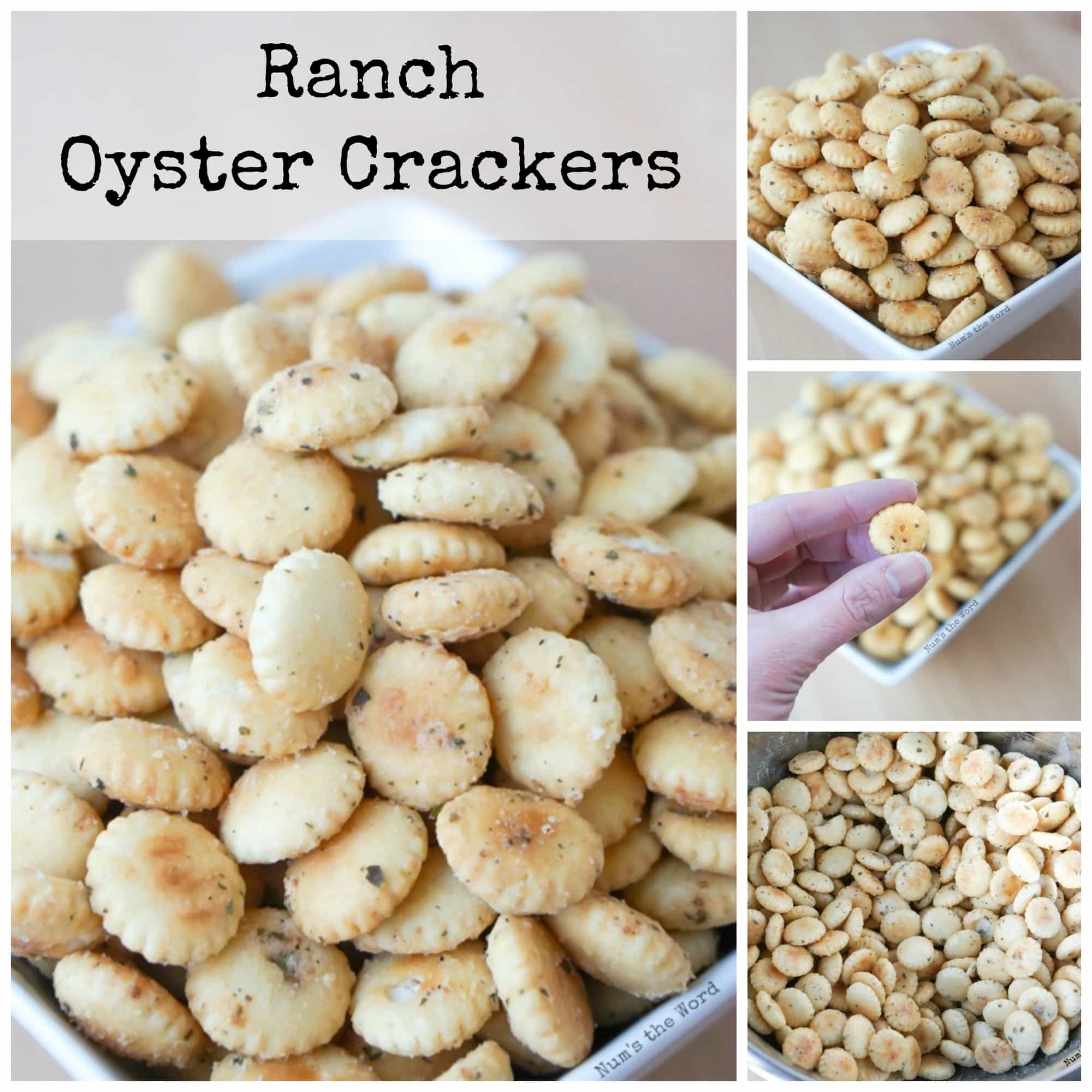 Would you consider yourself a snacker or a well disciplined when it comes to food?
My husband and I are snackers.
We eat smaller meals and then snack throughout the day.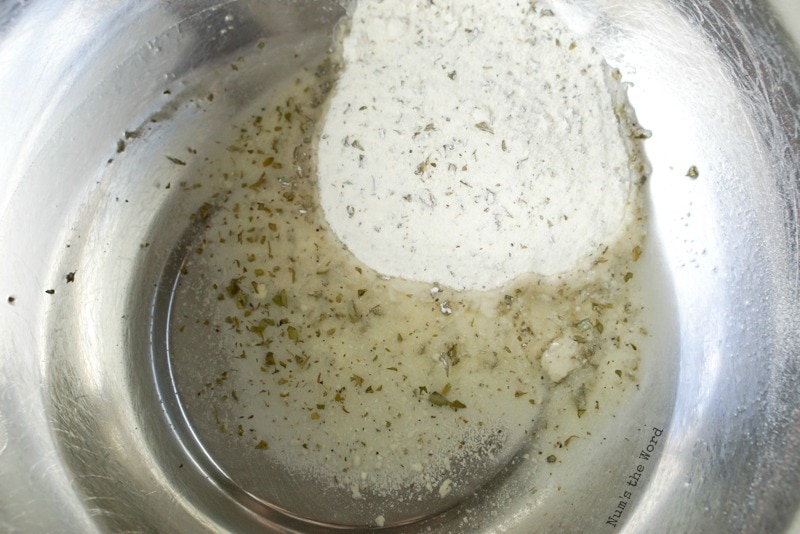 It's a terrible habit and one that we should break, but we can't help it.  We love snacks.
We are suckers for chips and various dips as well as crackers and any foods you would consider perfect as an appetizer.
Small, quick, easy to grab items that satisfy hunger easily.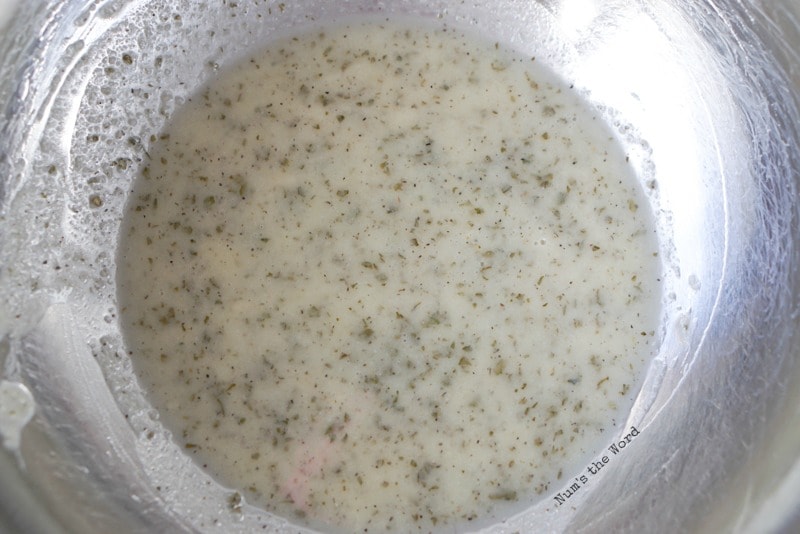 These Ranch Oyster Crackers would be considered an easy, quick snack that fill you up between meals.
I grew up with Oyster Crackers being a soup cracker.
We'd always popped a few into a bowl of tomato soup or chili before eating and that was considered a totally normal thing.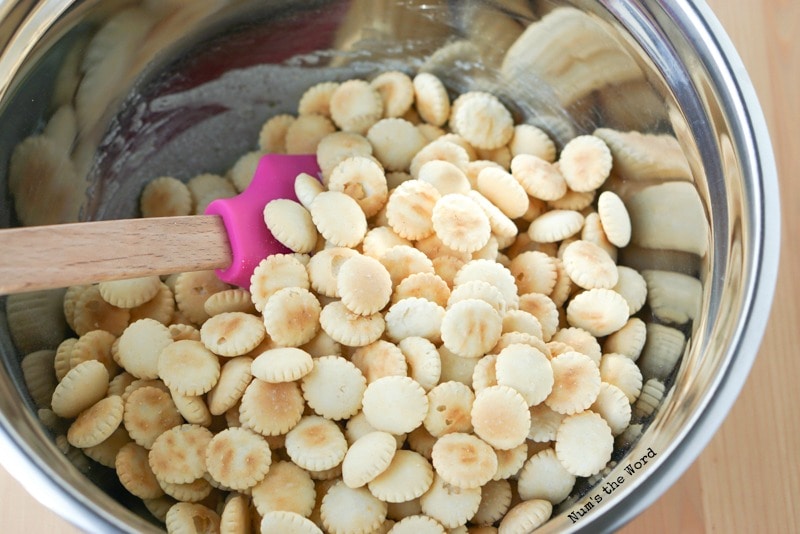 If you aren't familiar with Oyster Crackers, they can be found in your local grocery store cracker isle.
Essentially they are like little puffy saltine crackers.
Perfect bite sized for snacking.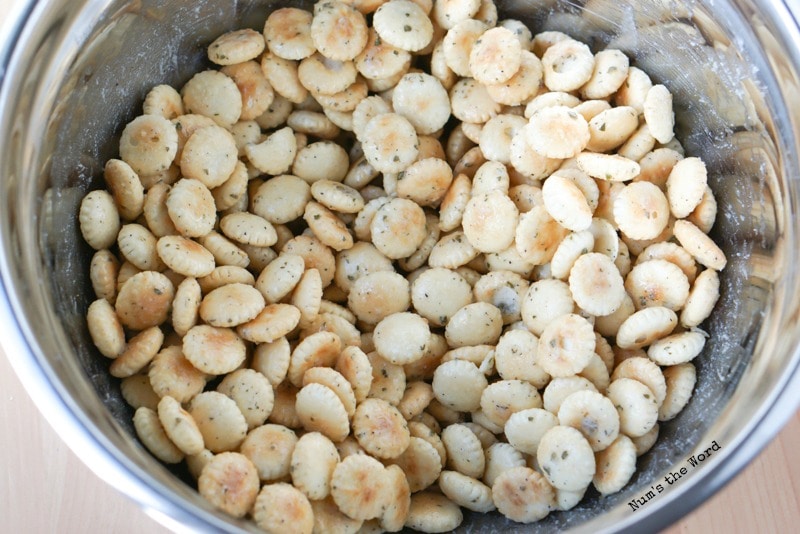 Because they are so perfect for snacking, adding a little seasoning to them makes perfect sense!
Not only are they still perfect for tomato soup, but they make a great snack!
Toss them in a bowl and put them on the table during a party and watch them disappear.
Pull them out during a movie or toss them into your child's lunch!
Anyone who loves the flavor of ranch will enjoy these easy Ranch Oyster Crackers.
My favorite part is that you can make them in advance and then store them in an air tight container for a week.
Plus as an added bonus, anyone with a heart beat can make these.
They are virtually impossible to ruin (unless you forget about them while baking) and require only 3 ingredients.
If you love snacks and the flavor of Ranch, give these Ranch Oyster Crackers a try!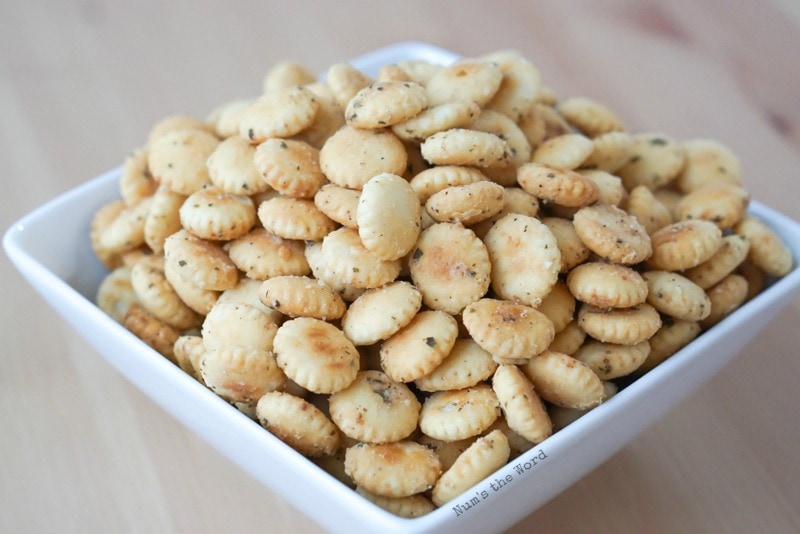 Try them as a snack and try them in a rich and creamy bowl of tomato soup!
You'll quickly see what you've been missing out on all these years!
Yield: 12 ounces of crackers
Ranch Oyster Crackers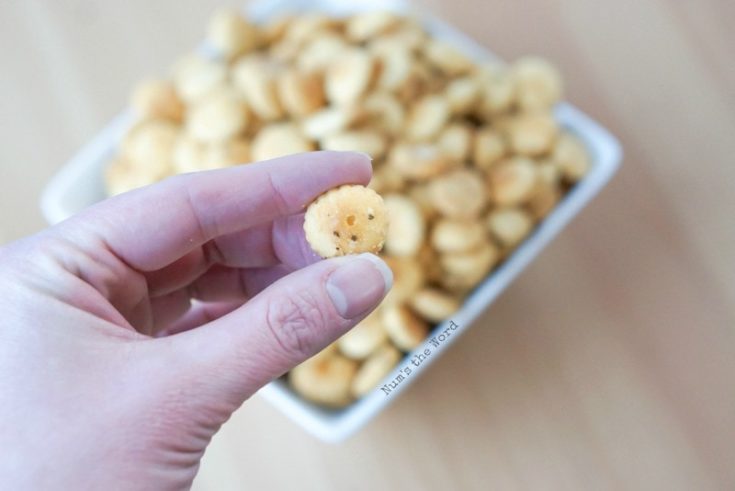 Ingredients
1 (1 ounce) packet of dry ranch seasoning mix
1/4 cup vegetable oil
12 ounces plain oyster crackers
Instructions
Preheat oven to 250*F
In a bowl mix ranch seasoning with oil.
Add crackers to bowl and mix gently until crackers are well coated.
Spread crackers on a cookie sheet and bake for 10 minutes.
Remove from oven, stir, then bake for additional 10 minutes.
Remove from oven and allow to cool to room temperature.
Enjoy snacking on crackers or add them to your favorite soup!
Other Snacks You Should Try...