This egg salad recipe is as delicious and easy as it gets! With just four ingredients, plus salt and pepper, and in only three simple steps, you can have tasty egg salad sandwiches ready to go and be devoured.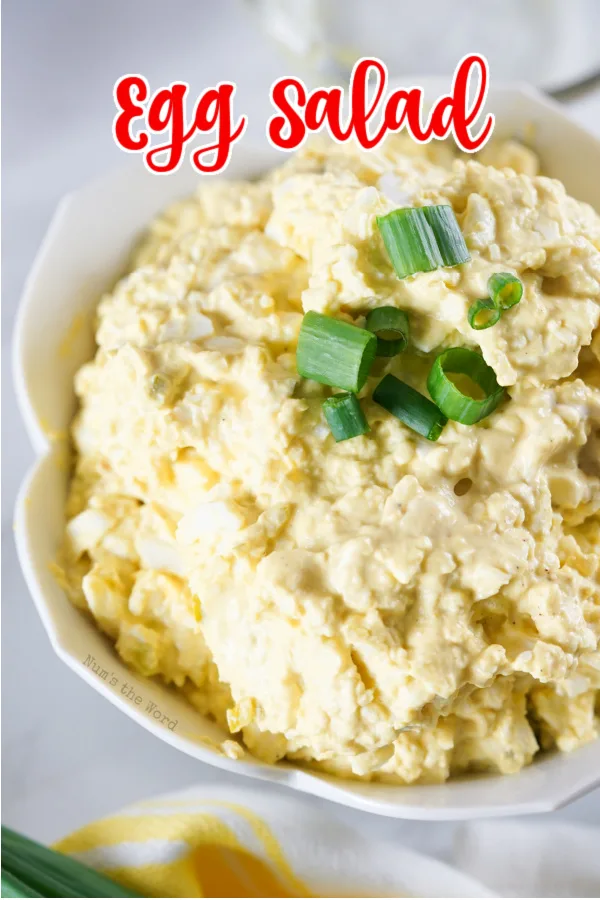 Now, if you don't have boiled eggs already sitting around and begging to be used, you may be thinking this recipe is too hard to throw together quickly … you couldn't be more wrong! Using the Instant Pot method of boiling eggs, you can have the easiest-to-peel boiled eggs ready in a matter of minutes!
Egg salad is a filling and flavorful sandwich filling, and a summertime classic, to boot. I'm sure you and your family will love this recipe at your next picnic or potluck or even just for a changeup from the usual summertime lunches.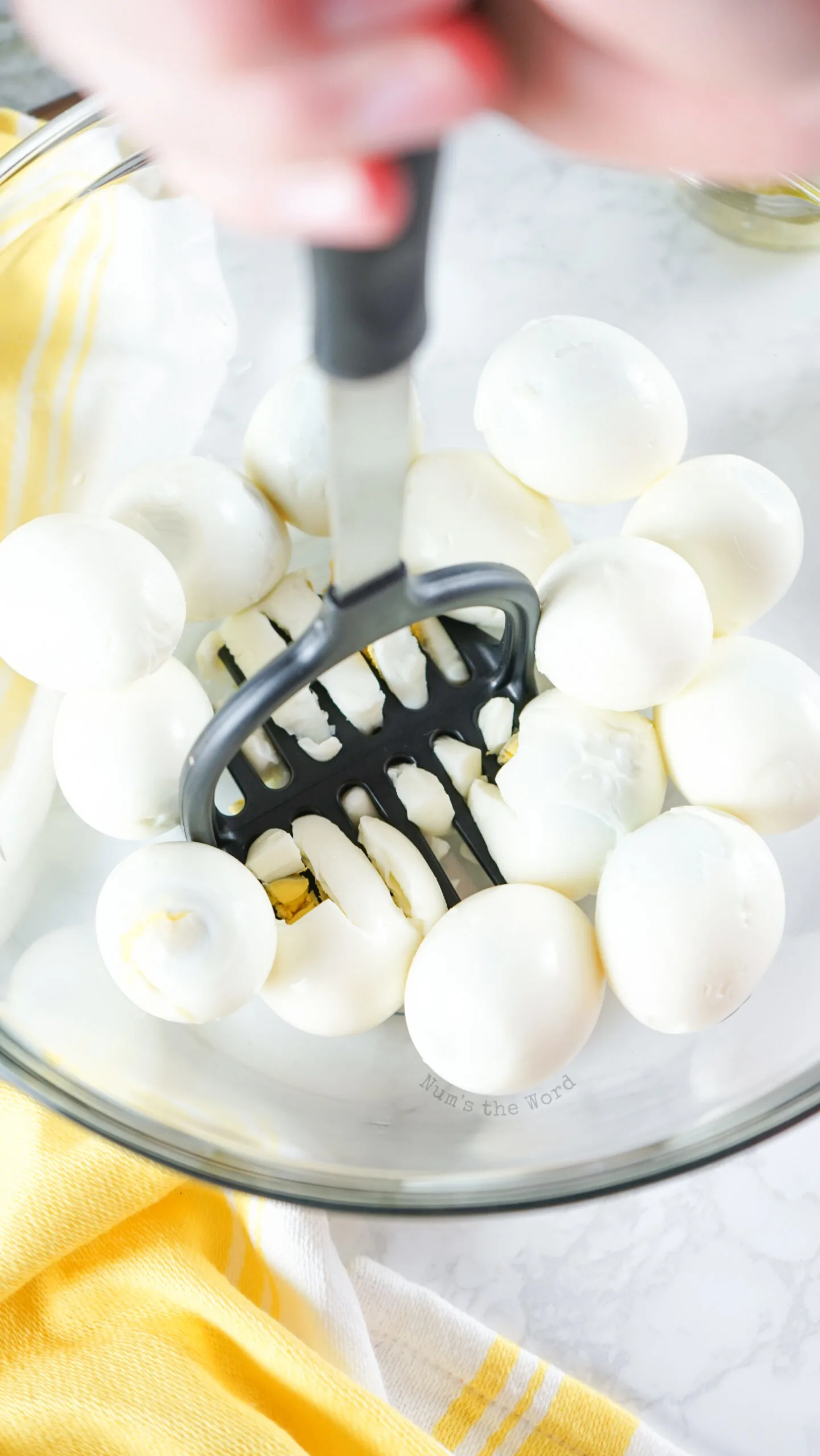 What is egg salad?
Egg salad sandwiches appear to have originated in the United States. It is a dish typically made of hard boiled eggs, dressing, and vegetables and seasoning. Picture devilled eggs, in salad form, put on bread to make a sandwich!
Egg salad is most commonly eaten as a sandwich, though it can also be consumed as a side dish or as a green salad topping. Variations of egg salad are found throughout various regions and cultures.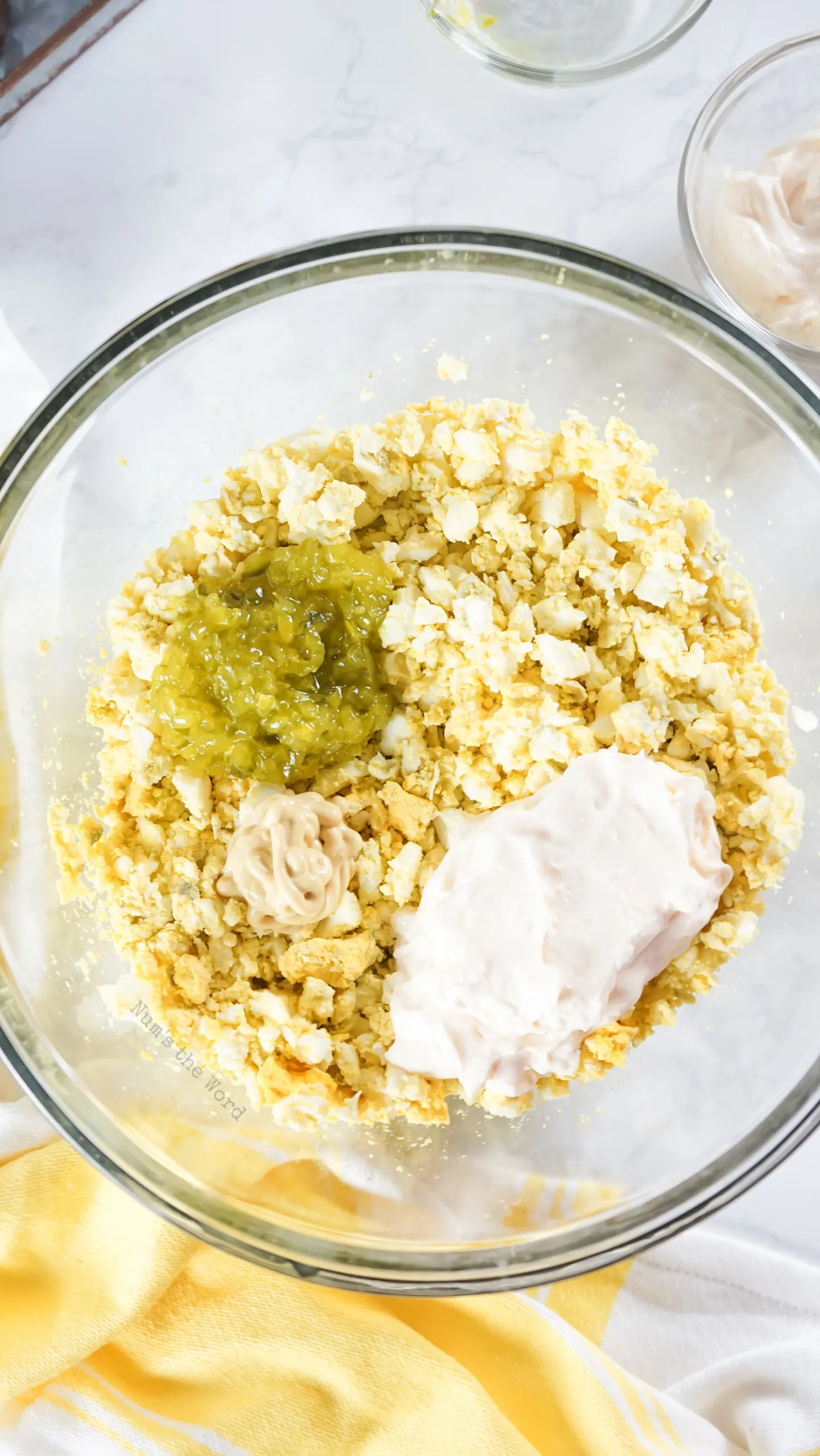 How to boil eggs for egg salad?
It's incredibly easy to prepare boiled eggs for egg salad (or for grab-and-go breakfasts, Easter egg dying, devilled eggs, potato salads, and more!). While the stovetop method is a good, standard, go-to, I HIGHLY recommend Instant Pot Eggs.
This Instant Pot method is by far my favorite because not only is it practically fool-proof, but it consistently gives you SUPER easy-to-peel eggs. This will save you loads of prep time and annoyance! Instant Pot boiled eggs are so much easier to peel, the whole job can be passed off onto a little helper; thus freeing your hands to do the other prep word for this deliciously classic egg salad recipe!
If I haven't sold you on the Instant Pot method yet, or you haven't quite jumped on the IP bandwagon yet, then try this Easy Peed Hard Boiled Eggs method.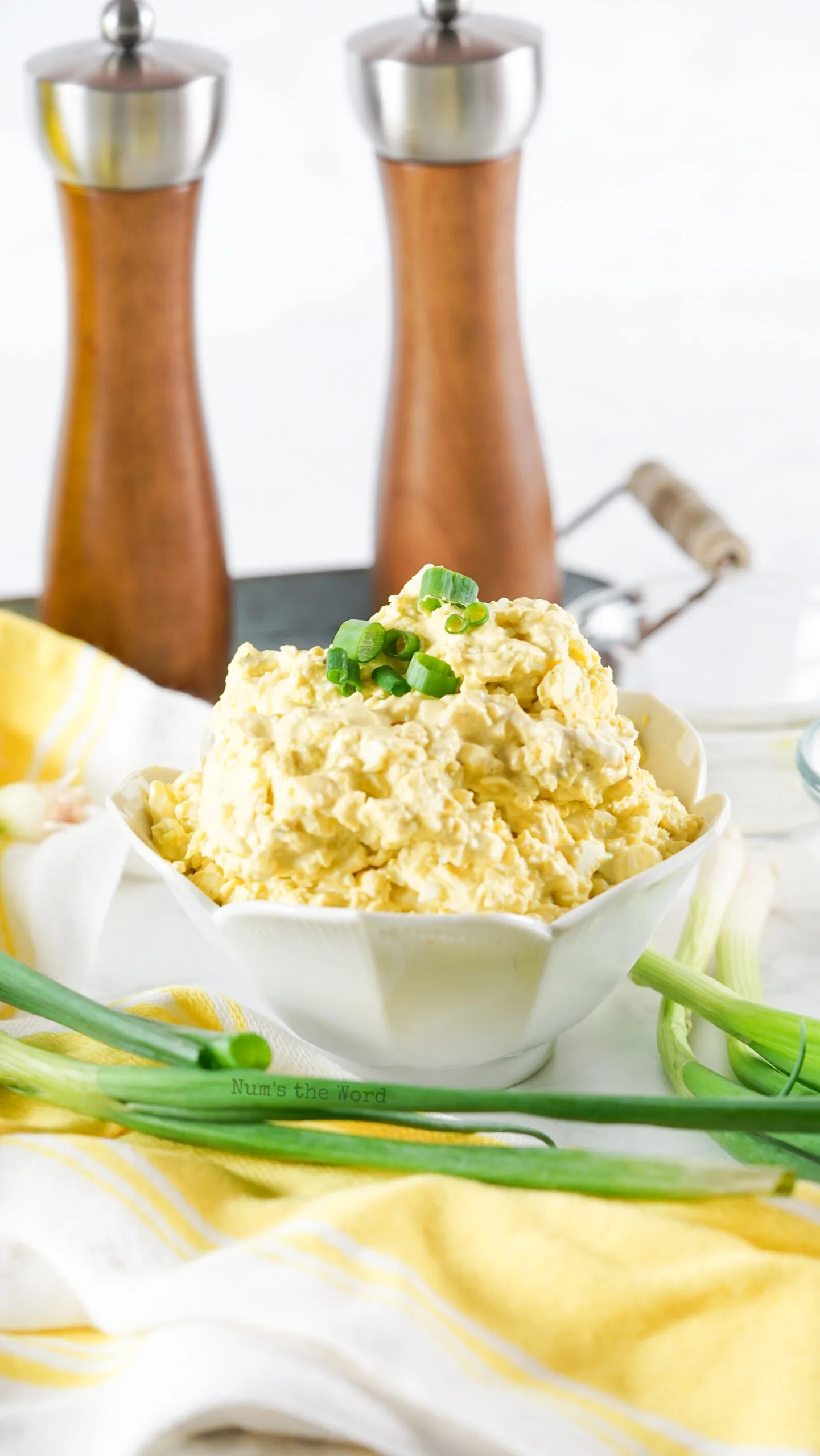 What Ingredients are in Egg Salad?
You will need the following egg salad ingredients:
Hard boiled eggs

– egg salad really needs hard boiled eggs to be a success!

Mayonnaise

– mayo is the classic dressing of the classic egg salad! But I know there are some Miracle Whip fanatics out there, and that's fine to use as well — use what you prefer.

Sweet pickle relish

– I love the contrast of sweet pickle relish with savory mustard and mayonnaise. But if you like a bit more sour in your egg salad, feel free to use dill pickle relish or your favorite pickle variety, chopped!

Dijon mustard

– again, while I prefer the extra

zing

of Dijon mustard, feel free to use your favorite variety! Make this egg salad your own.

Salt & Pepper

– add salt and pepper according to your own personal preference. I always keep in mind that you can add more, but you can't take it out once it's there!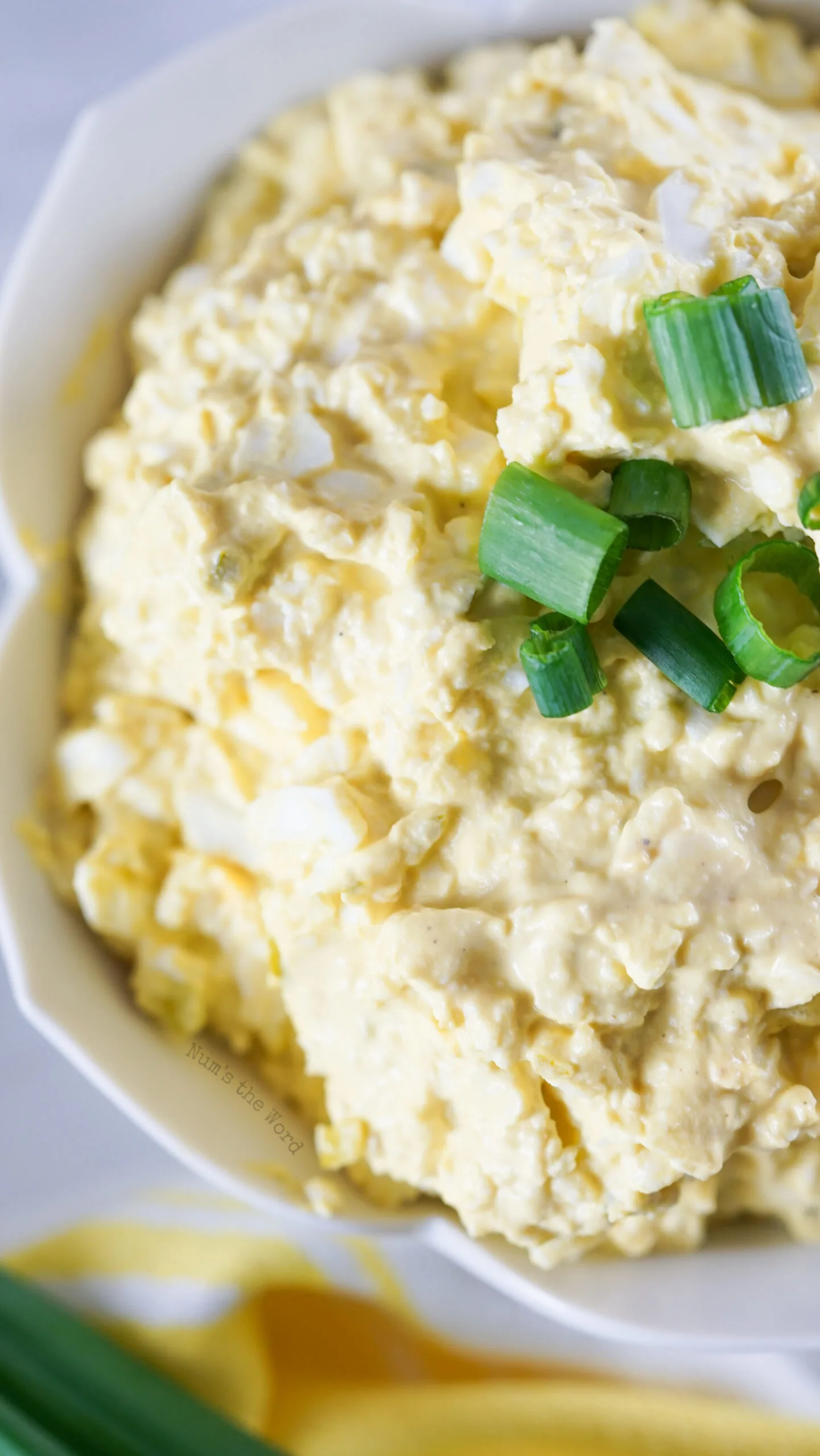 How to make egg salad?
Once you have all the ingredients you need to make the BEST egg salad recipe EVER, it's time to put it all together! And my friends, this part could not be easier:
Mash

the eggs

Combine

the rest of the ingredients

Mix

well

Enjoy

!
Just three preparation steps before you're ready to enjoy a tasty egg salad sandwich. Remember to taste and adjust to your preferences before serving.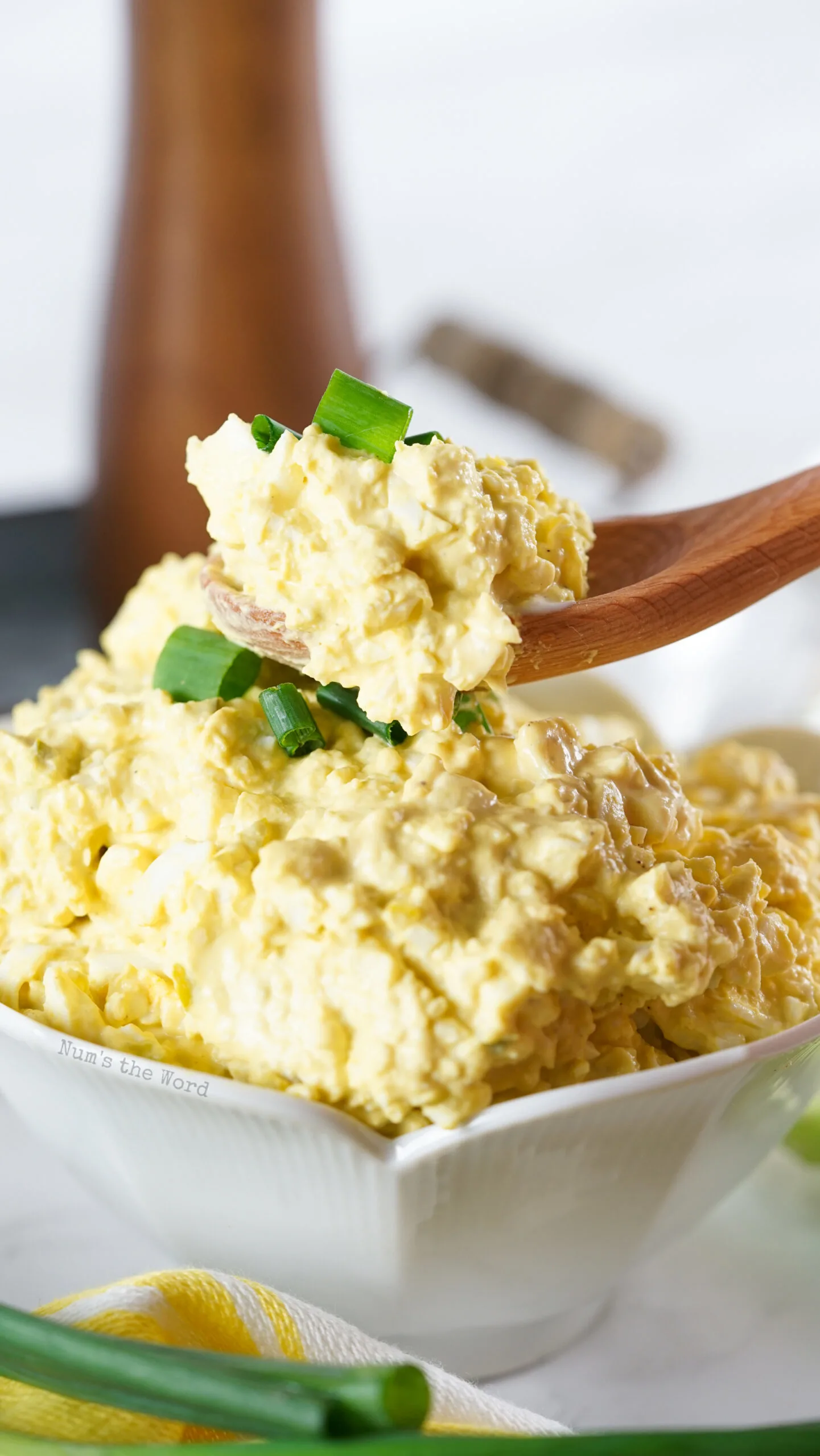 How long does egg salad last?
Once prepared, egg salad can last 3-5 days in the refrigerator if stored properly. What do I mean by stored properly? I mean covered, preferably in an airtight container, and in the fridge PROMPTLY after preparation. If it's been left outside at a picnic or on the counter at room temperature for two hours or longer, don't bother saving it! It's not worth getting sick, even if it's tasty and you don't want it to go to waste!
Can you freeze egg salad?
Not with great results. While it can be frozen and still edible, the texture will be grainy and less than ideal. Eggs don't freeze well, and frankly, neither does mayonnaise. So try to finish it while it's fresh and share with some friends if you've got too much!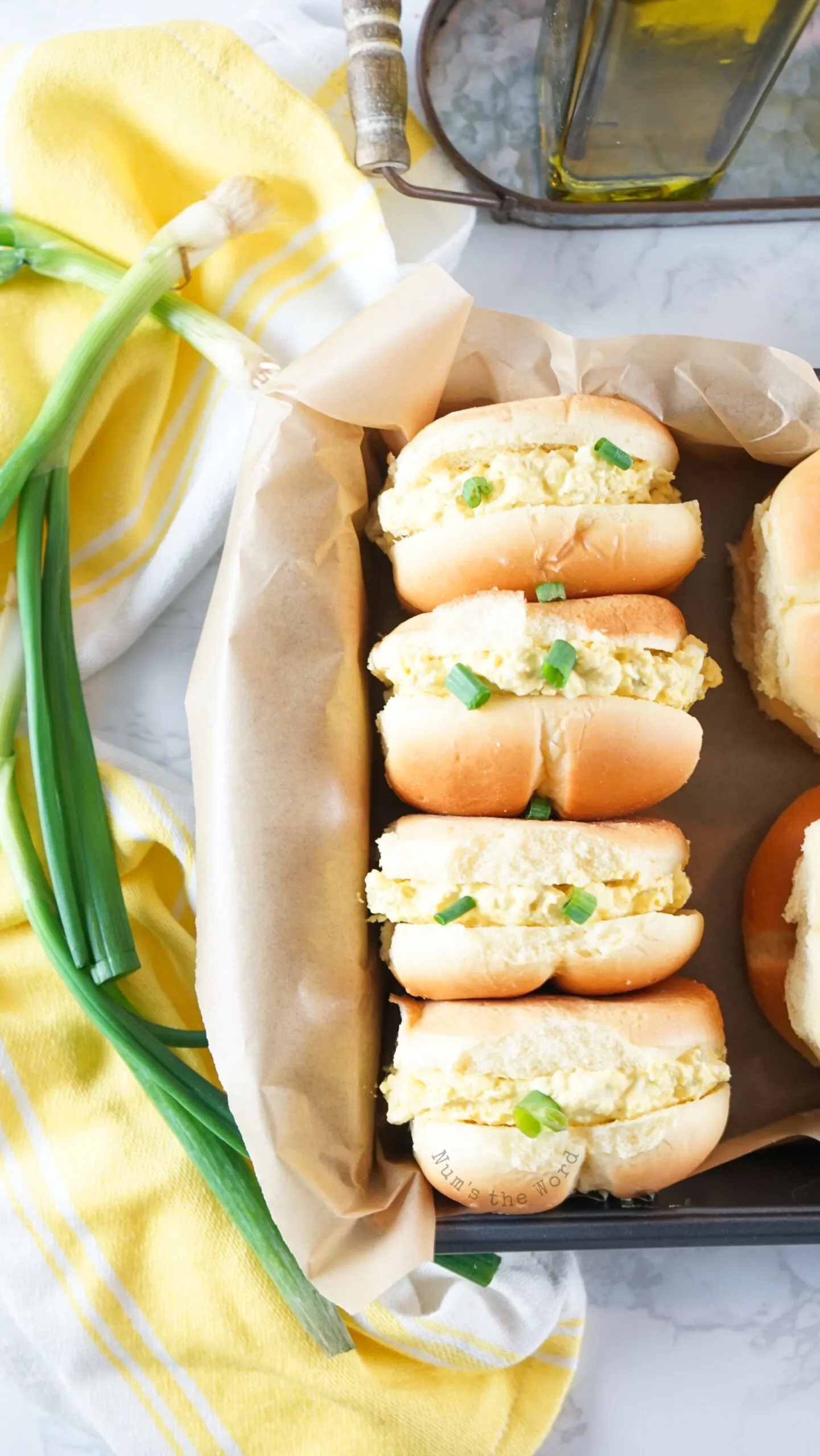 What to eat with egg salad?
My preferred way to eat this egg salad recipe is in sandwich form. It's filling and delicious and the perfect compliment to your favorite roll or sliced bread.
Other great sides to go with this egg salad sandwich recipe are fresh fruit or veggies, like watermelon, strawberries, apple slices, carrot sticks, cucumber slices, cherry tomatoes or sliced tomatoes, celery, or a green salad.
Is egg salad healthy?
Egg salad sandwiches have a lot to offer, including a great source of protein and whole grains (if you choose such a bread for a sandwich). That being said, egg salad is not a health food. It has mayonnaise. It has egg yolks. But it's all about moderation, my friends. Should you eat egg salad sandwiches every day of your life? No, but that would be the same answer for most foods!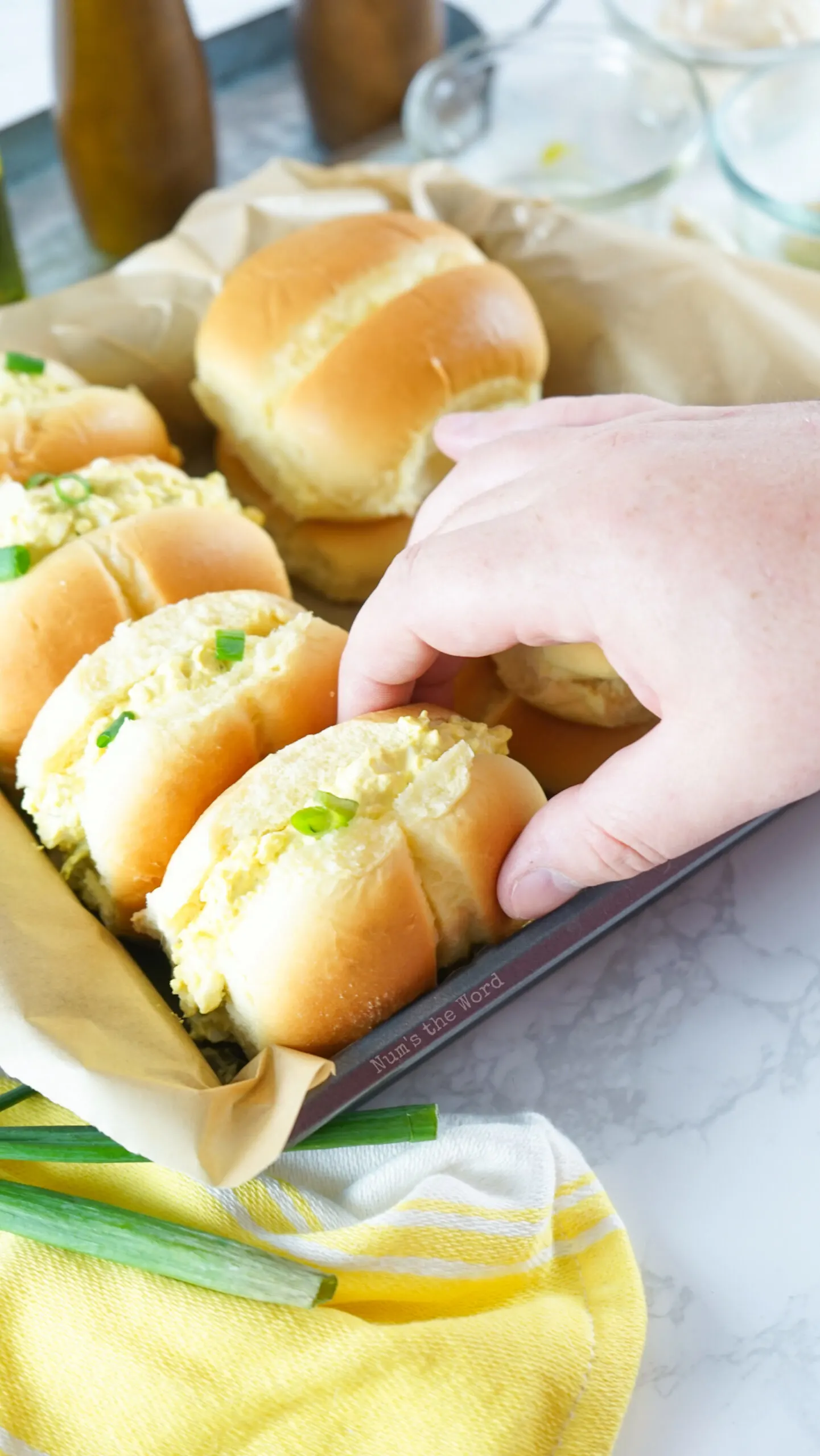 This yummy egg salad recipe is easy to customize and make your own. You can add a bit of smoked paprika for a touch of color and spice. You can serve your sandwiches on hearty, whole grain bread with lettuce and thick-sliced tomatoes. However you prefer your egg salad, this classic recipe is the one for you!
Yield: 4 Servings
Egg Salad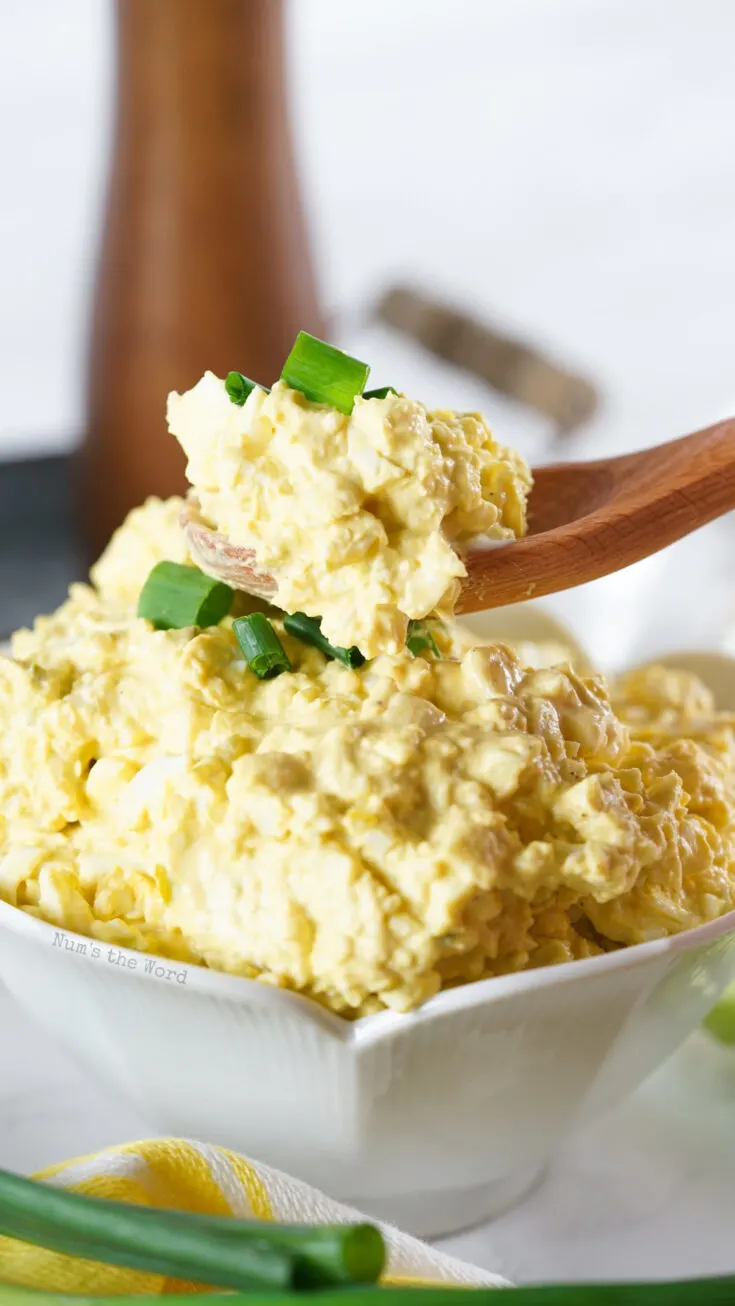 This egg salad recipe is as delicious and easy as it gets! With just four ingredients, plus salt and pepper, and in only three simple steps, you can have tasty egg salad sandwiches ready to go and be devoured.
Ingredients
1 dozen hard boiled eggs
1/2 cup mayonnaise
1/4 cup sweet or dill pickle relish
3 Tablespoons Dijon Mustard
Salt & Pepper to taste
Instructions
Place eggs in a large bowl and use a potato masher to mash them into rough chunks. If you do not have a potato masher you can use a fork, pastry blender or chop them with a knife.
Add the rest of the ingredients and mix well.
Taste and adjust flavor as needed.
Serve on a sandwich bun, crackers, or with veggies.
Notes
You can use any kind of mustard.
Adding a sprinkle of paprika will add flavor like in a deviled egg.
Nutrition Information:
Yield:
4
Serving Size:
1
Amount Per Serving:
Calories:

429
Total Fat:

37g
Saturated Fat:

8g
Trans Fat:

0g
Unsaturated Fat:

26g
Cholesterol:

571mg
Sodium:

860mg
Carbohydrates:

3g
Fiber:

1g
Sugar:

2g
Protein:

20g