Ready for a yummy and easy treat? Then you're going to love these Lemon Curd Puff Pastries! This easy recipe makes perfect Danish pastries!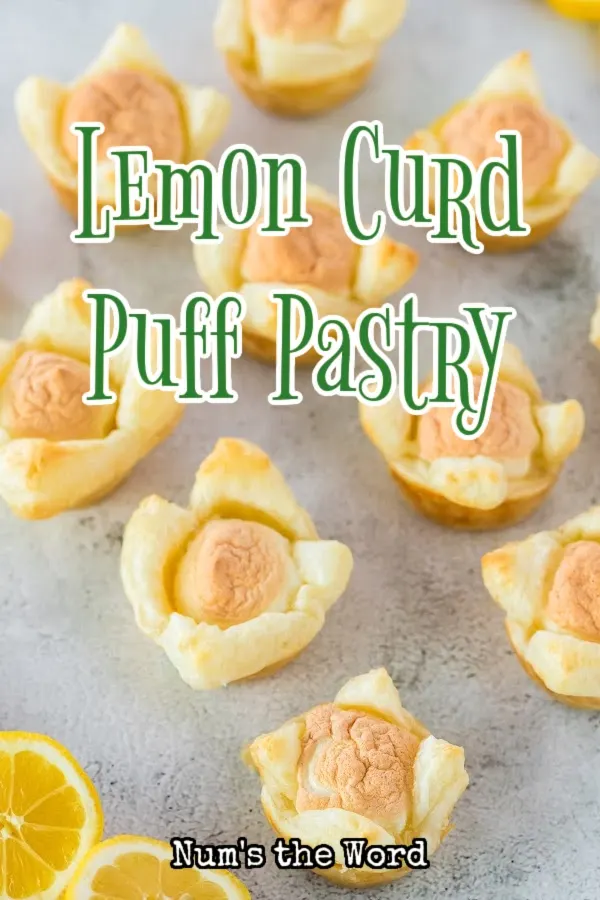 These are crispy, flaky pastries filled with a tangy lemon curd and topped with a light, sweet meringue. It's a mix of tart and sweet, and is absolutely delightful.
This great recipe uses simple, ready-made puff pastry lemon curd. Anyone can do it, no fancy baking skills needed!
These tasty pastries are not just for breakfast. They're perfect for parties, brunch, or a quick snack. My kids love eating them right after they get home from school!
While lemon curd is a fantastic filling, you can swap it with other curd flavors of your choice.
With a hectic schedule, recipes that can be prepared in advance are a lifesaver. This lemon curd tartlettes puff pastry one is just that!
From filling the pastry cups to whipping the meringue, every step of this recipe is easy and fun! So bring the kids along!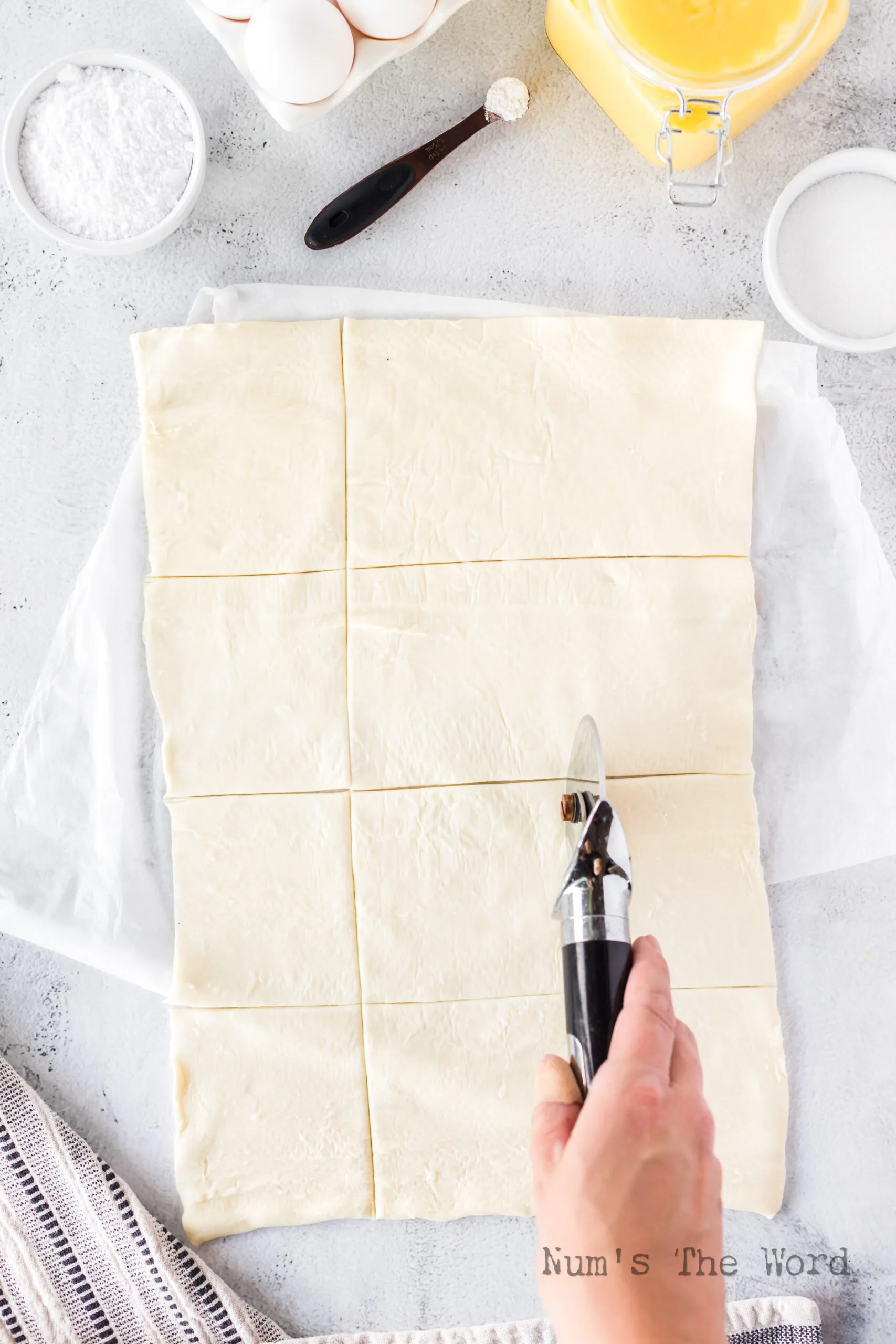 What Ingredients are in Lemon Curd Puff Pastry
This delicious treat is a perfect lemon pastry and makes an easy breakfast or brunch.
Here's the ingredients you'll need:
Puff Pastry Sheets: The base for our delightful treat, giving us that light, flaky texture.
Lemon Curd Recipe: This adds the tart and tangy flavor, contrasting perfectly with the sweet meringue.
Meringue Topping: Made with egg whites, cream of tartar, and sugar. It adds a light, sweet touch.
Powdered Sugar: A light dusting adds an extra touch of sweetness.
Pro tip:
Always use fresh lemon juice for the best, and freshest flavor.
Store-bought puff pastry will save you time and makes a flaky pastry too!
You don't need the egg yolks but you can always cook them up for a snack on the side.
Making your own lemon curd is easy and tastes better than store bought. I promise you should try it.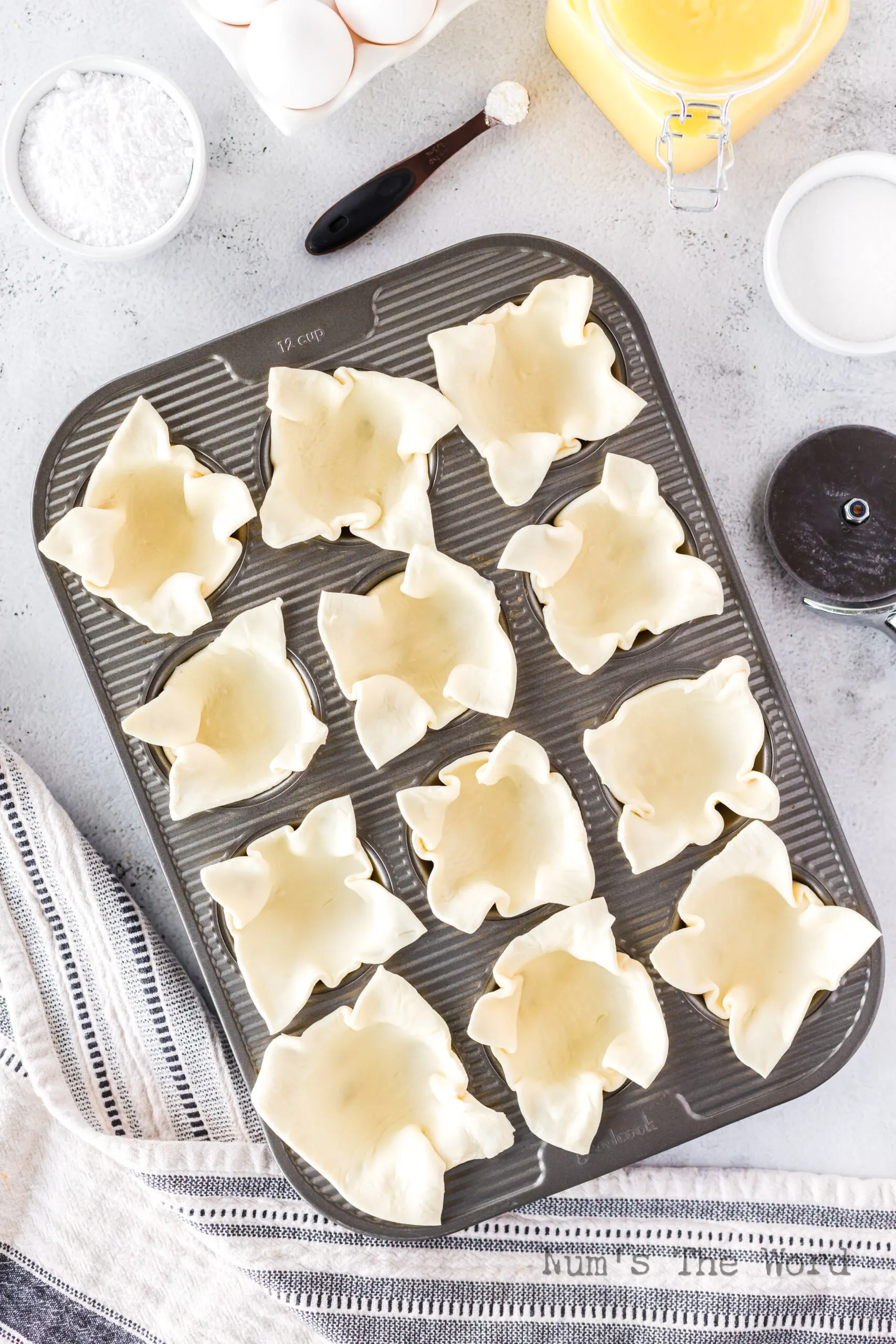 How to Make Lemon Curd Puff Pastry
The full recipe with step by step instructions can be found below in the recipe card.
Here's the basics of how to make these mouthwatering treats:
Prepare your puff pastry shell by cutting them into squares.
Place each square of puff pastry dough in a muffin tin, making a small cup shape.
Fill each pastry cup with lemon curd mixture.
If you're adding meringue, whip up your egg whites and sugar, then add it on top of the curd.
Bake until golden brown, let them cool, then enjoy!
Pro tip:
Make sure your oven is fully preheated before baking for perfect, golden pastries.
Serve as a breakfast pastry or a really quick bite-sized dessert.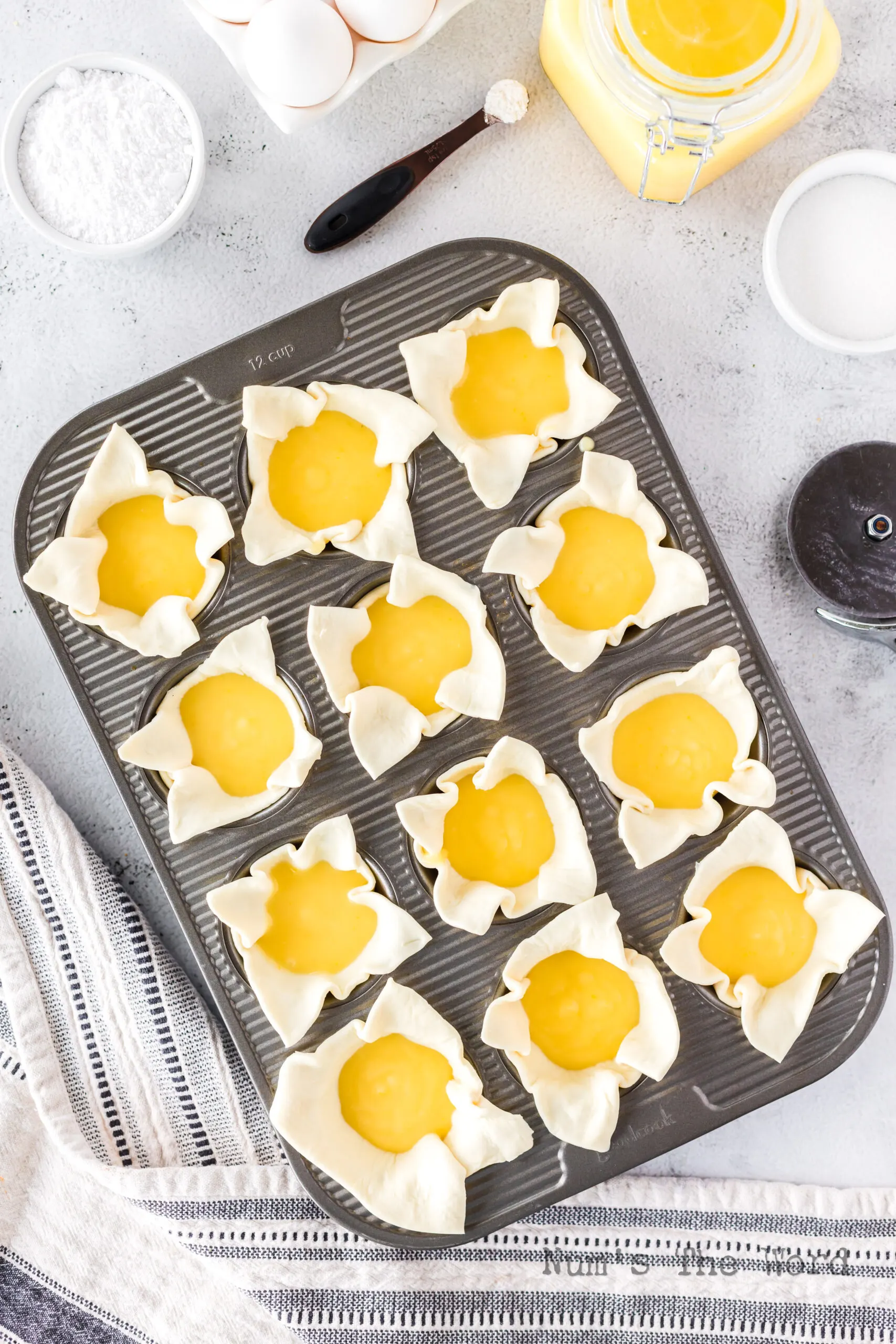 Can I Use Other Flavors of Curd for Puff Pastry Cups?
Yes, absolutely! You can experiment with various flavors of curd, including lime, orange, or even mixed berry curds in this wonderful recipe.
The tangy flavor profile of the curd beautifully complements the buttery puff pastry, so feel free to get creative with your choices!
Here's some recipe links to try your hand at making your own curds:
They are all so good you may just be licking them right off the spoon!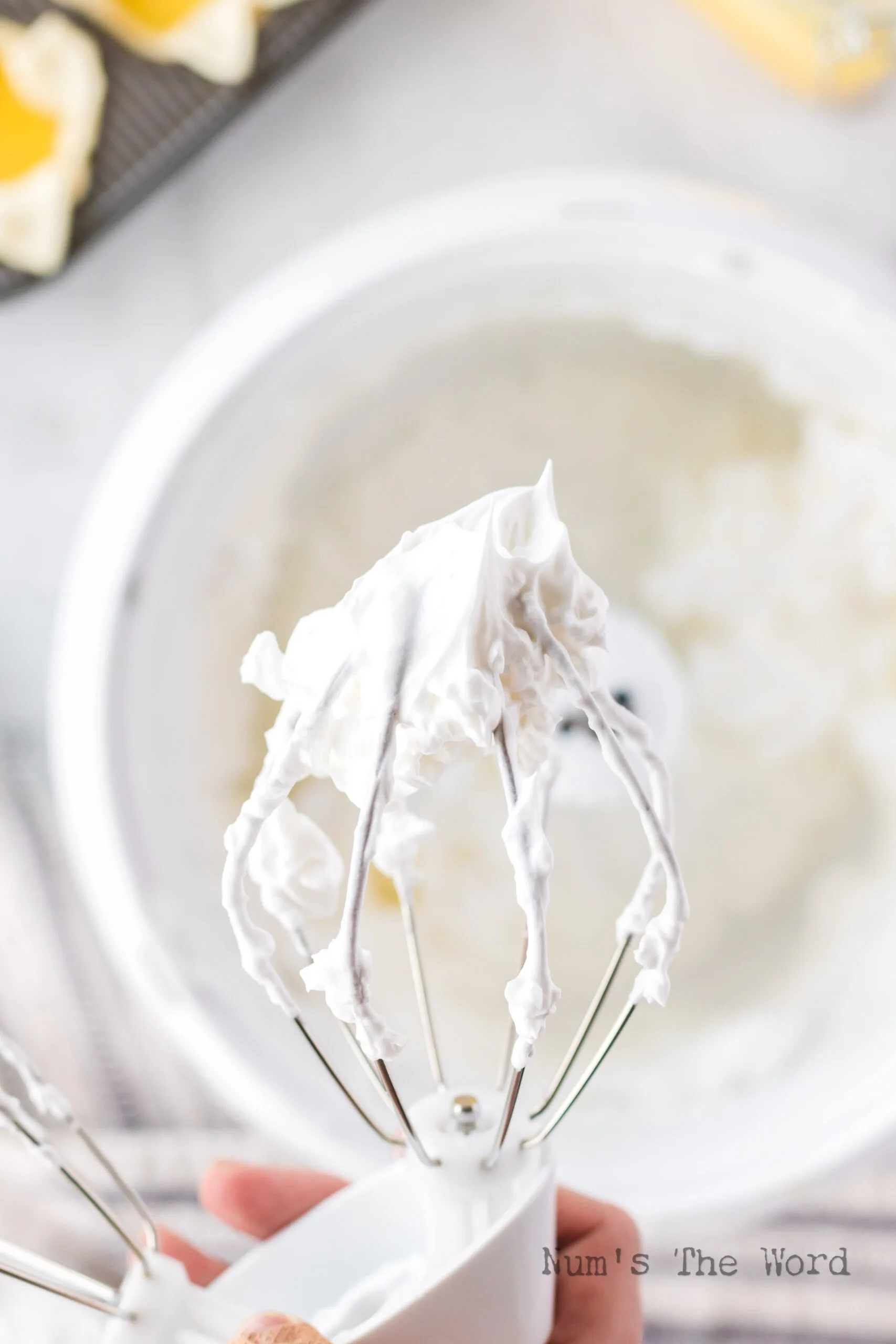 Can I Make Lemon Curd Puff Pastry Ahead of Time?
Absolutely, you can make this citrusy treat before you need it!
These puff pastry cups can be made a day in advance, making them perfect for events or busy days.
Just make sure to store them in an airtight container to maintain their freshness.
Then pull them out at your next gathering, toss out some fresh raspberries too, and you've got the perfect combination!
You could even serve with whipped cream for those who love that extra creamy texture.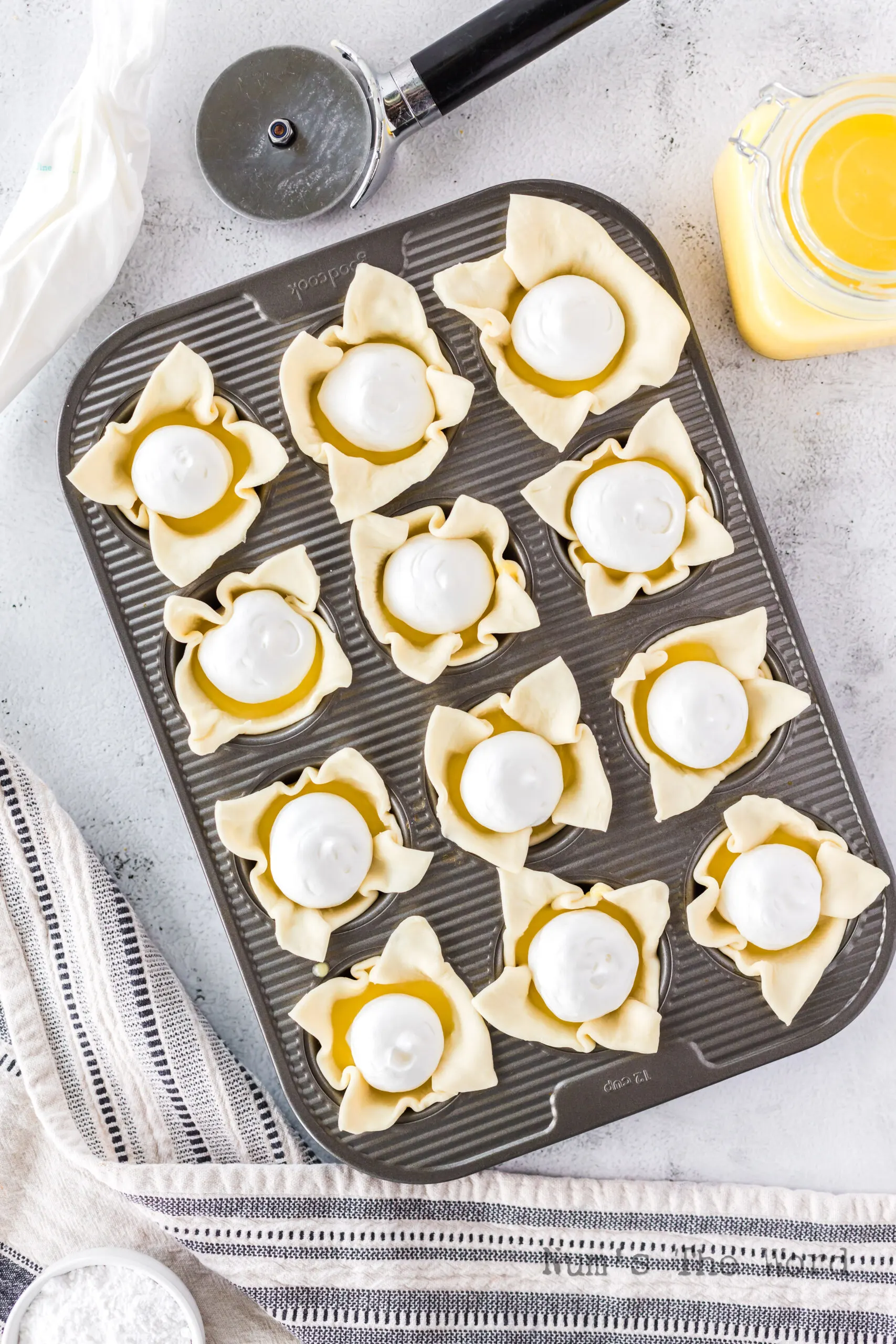 How to Make Meringue?
Making meringue is easy when you know the right steps.
Start by whipping up egg whites until they become frothy.
Then add cream of tartar, which stabilizes the egg whites, and whip for a few more seconds.
Slowly add sugar while continuing to whip until you achieve stiff, glossy peaks.
And done! Good job!
Remember, you're looking for stiff peaks not soft peaks. That will make the difference in your meringue.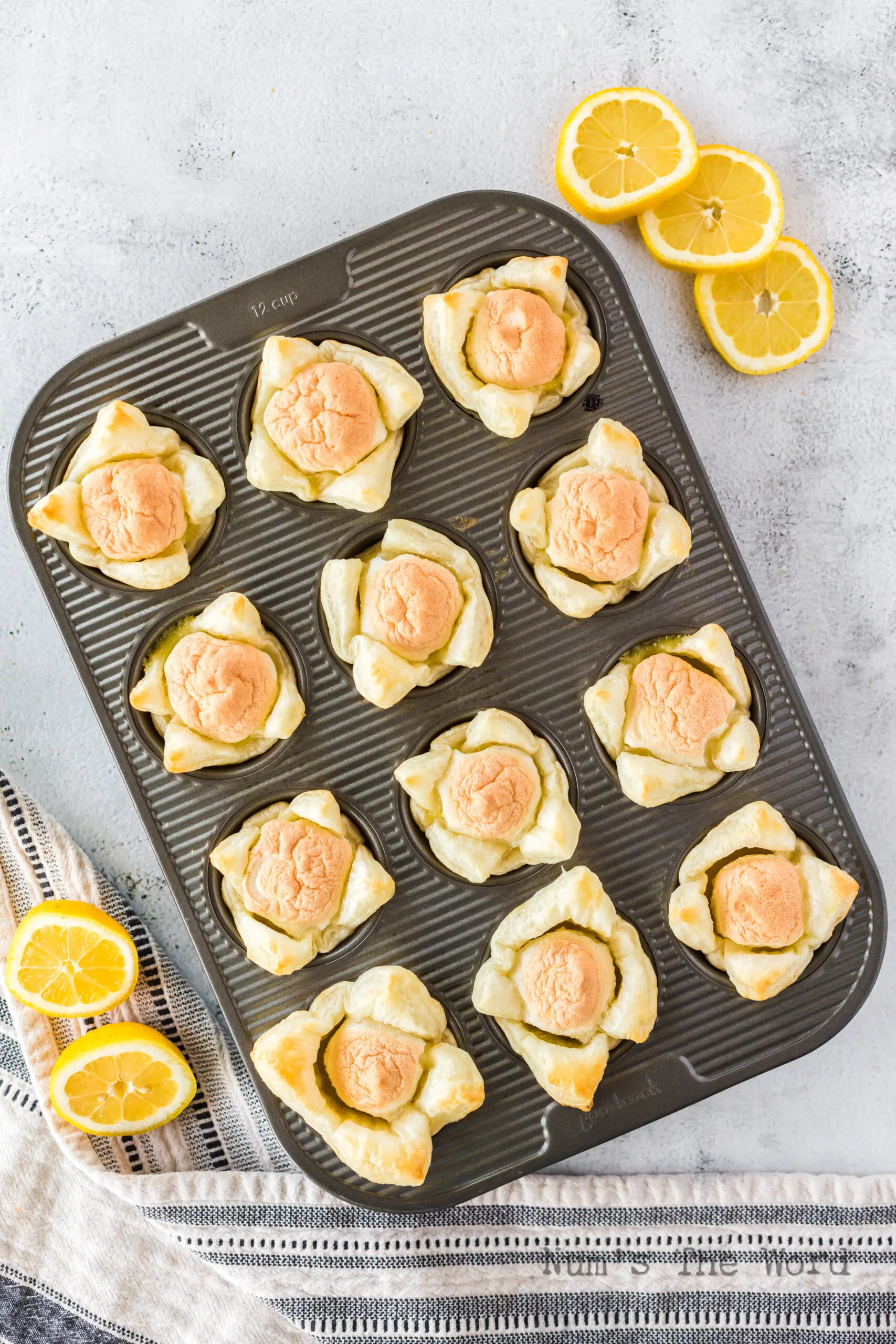 How to Keep Meringue from Weeping?
Meringue "weeps" when moisture forms between the meringue and the filling.
The key to preventing this is to make sure all the sugar is completely dissolved in the egg whites when making the meringue.
Using cream of tartar also helps to stabilize the meringue.
So make sure you've got those peaks really stiff and that all the sugar has dissolved.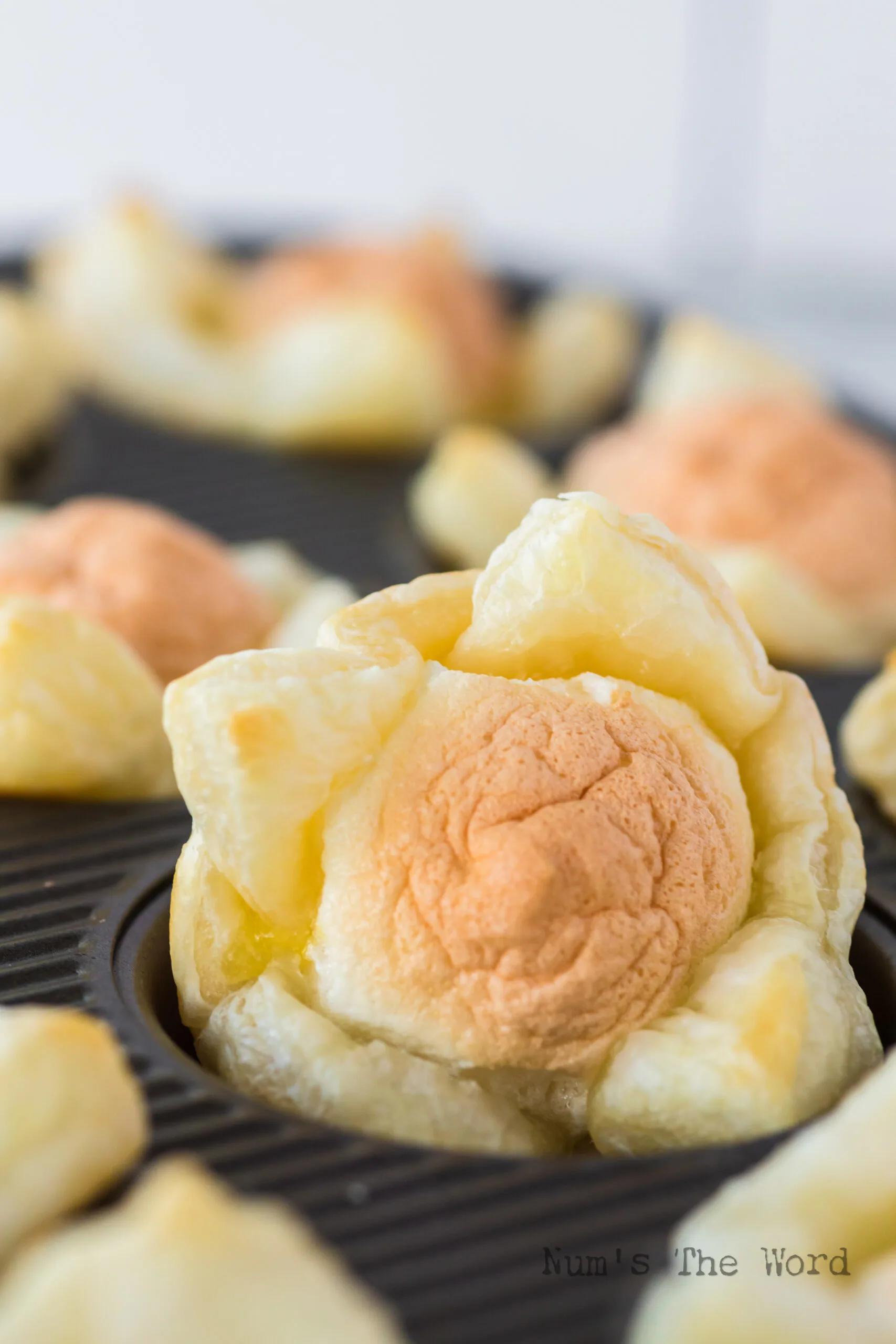 Can You Freeze Lemon Curd Puff Pastry Cups?
While these delicious pastries are best enjoyed fresh, you can freeze them if needed.
Just make sure to store them in a freezer safe container to keep them fresh.
When you're ready to enjoy them, thaw at room temperature, and they're good to go!
It'll be like you've got your own local bakery right there in your very own freezer.
I recommend not adding the powdered sugar to the top until you've pulled them out.
Also, flash freezing is best. Put the pastries in a single layer on a baking dish. Freeze until solid.
Then move them into your container and write the recipe name and date on the top! Done!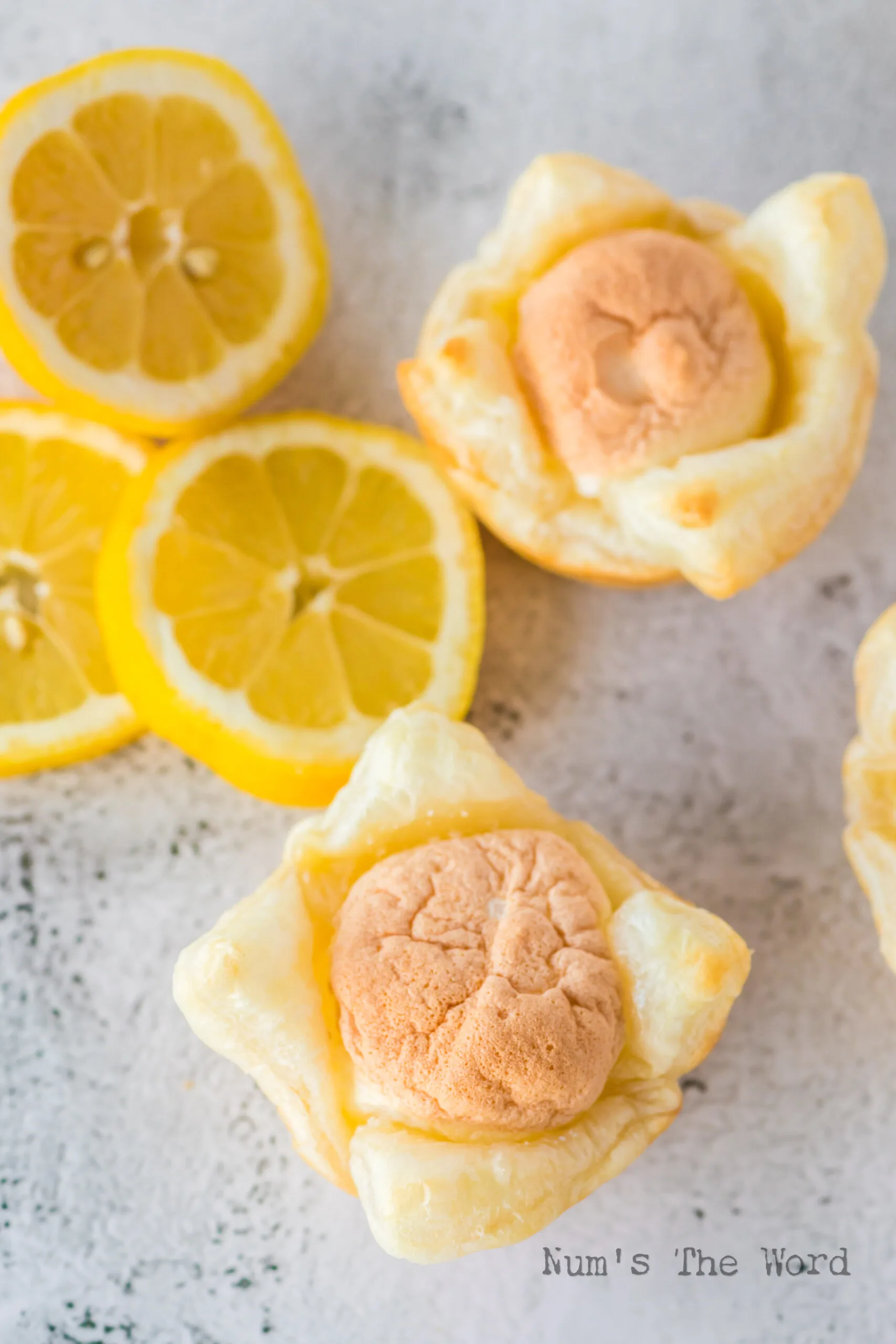 How Long Do Lemon Curd Puff Pastry Cups Last?
Stored in an airtight container, these delightful lemon pastries can last for up to 4 days at room temperature.
However, they're so delicious, you might find they disappear much sooner!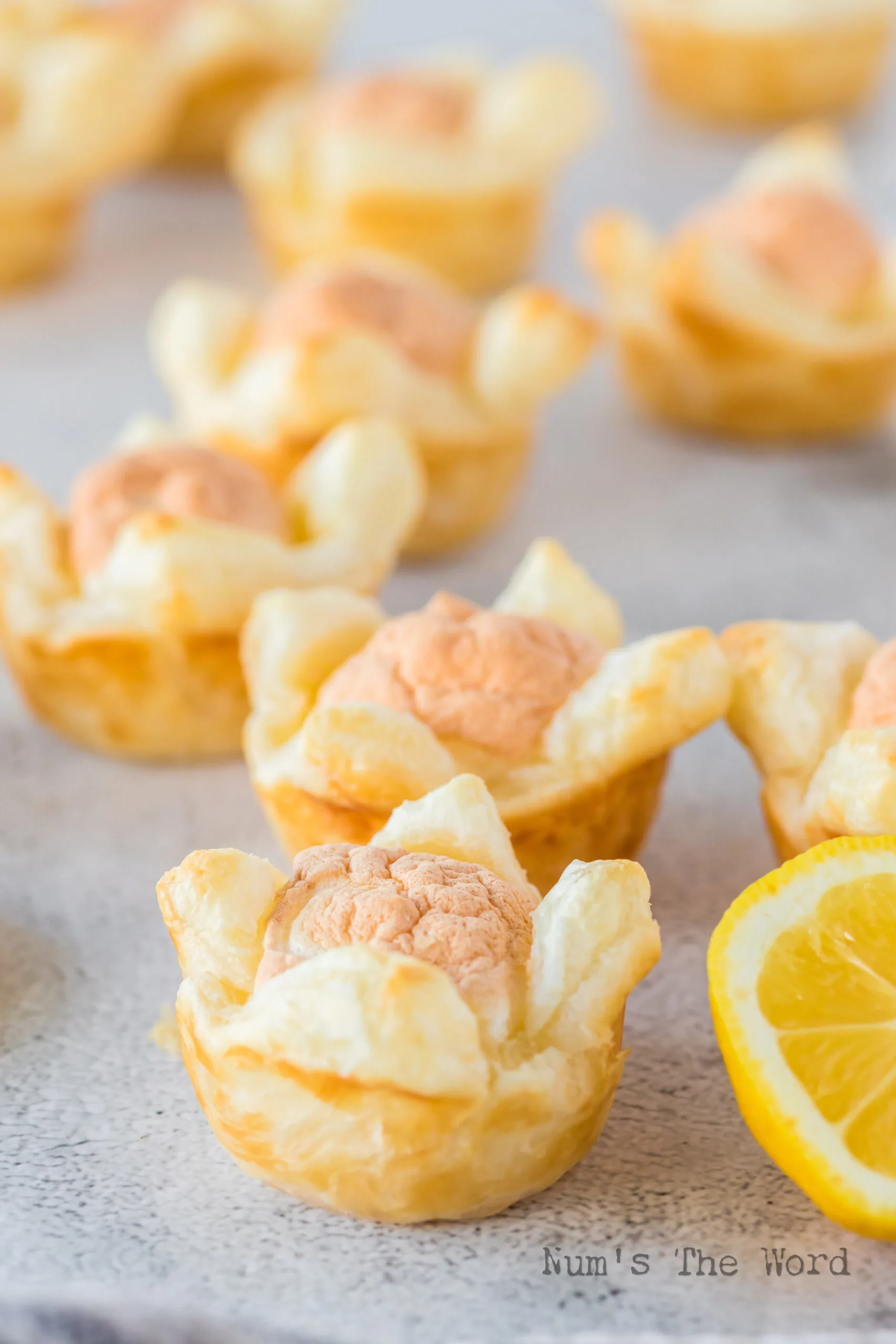 Additional Lemon Curd Recipes You'll Love…
Additional Lemon Recipes You'll Love…
I can't wait for you to try these Lemon Curd Puff Pastries. I promise, they'll quickly become a favorite in your household. They are the perfect sweet and tart treat for any occasion.
Yield: 12 Lemon Curd Puff Pastry Cups
Lemon Curd Puff Pastry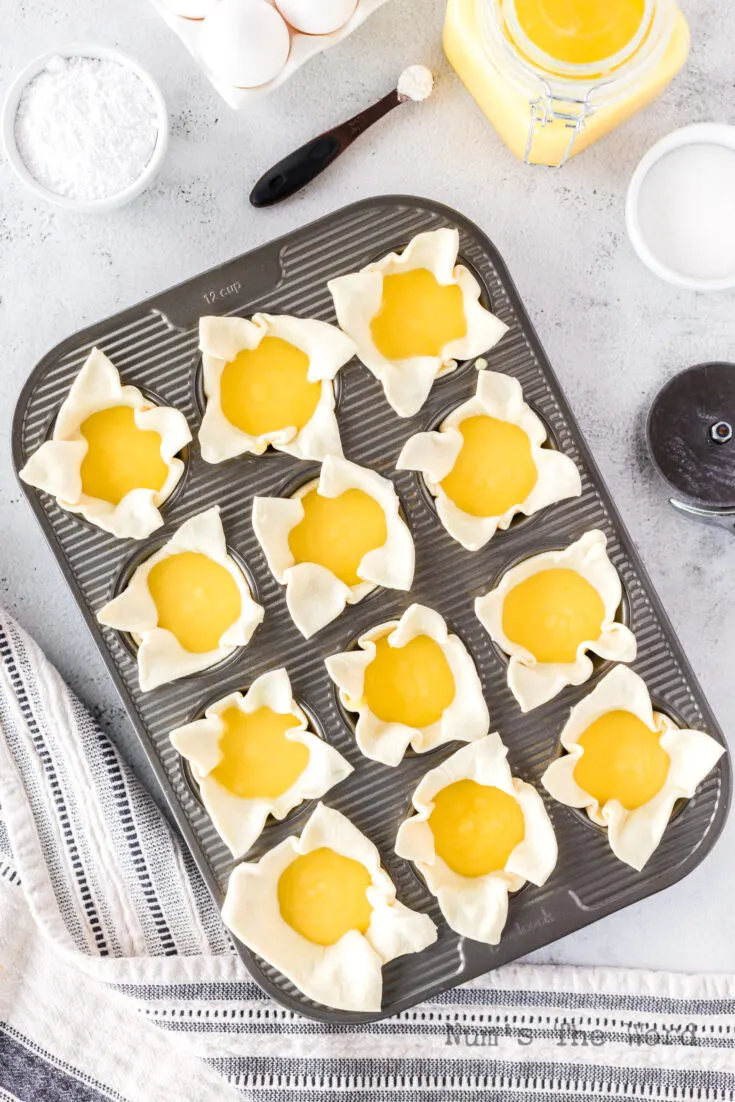 Brighten your day with these delicious Lemon Curd Puff Pastries, they're easy to make and make an easy dessert recipe everyone will love.
Additional Time
10 minutes
Instructions
Preheat oven to 425*F
If puff pastry sheets are frozen, allow them to thaw so you can unfold the sheets.
Make the lemon curd if you have not done so already.
Once puff pastry sheets are thawed, unfold the sheets to lay them flat.
Cut each sheet at the crease marks to create 3 long strips per sheet.
Now cut each strip into 4 squares. You should get 12 squares per sheet.
Spray a muffin tin with non-stick spray.
Place one square of puff pastry in easy muffin cup. Gently press down to create a cup, careful not to tear the cup.
Place a Tablespoon of Lime Curd in the center of each puff pastry cup.
If you DO NOT want the meringue topping, bake for 10 minutes, then skip to step 19.
If you DO want the meringue topping, bake for 8 minutes.
While pastry bites are baking, make meringue.
Pour egg whites in a new VERY CLEAN bowl.
Whip egg whites until big, glossy and smooth.
Add cream of tartar and whip for 30 seconds more.
While whipping, slowly add sugar about a Tablespoon at a time all sugar has been added.
Continue beating until stiff peaks form.
Scoop whipped Meringue on top of hot lime curd.
Bake for 2 Minutes or until meringue is golden on the peaks.
Remove from oven. Allow to cool then remove from muffin tin.
Sprinkle any cooled cups without meringue with powdered sugar.
Devour! Store extras in an air tight container for up to 4 days.
Nutrition Information:
Yield:
24
Serving Size:
1
Amount Per Serving:
Calories:

54
Total Fat:

2g
Saturated Fat:

1g
Trans Fat:

0g
Unsaturated Fat:

1g
Cholesterol:

14mg
Sodium:

31mg
Carbohydrates:

8g
Fiber:

0g
Sugar:

7g
Protein:

1g