This 10 minute lemon curd mousse dessert is light, refreshing and one of our favorites. Any lemon lover will eat this up and ask for seconds!
This post contains affiliate links.  If you click on an affiliate link and make a purchase, I will make a small percentage on your purchase.  This helps keep this website running! Thank you!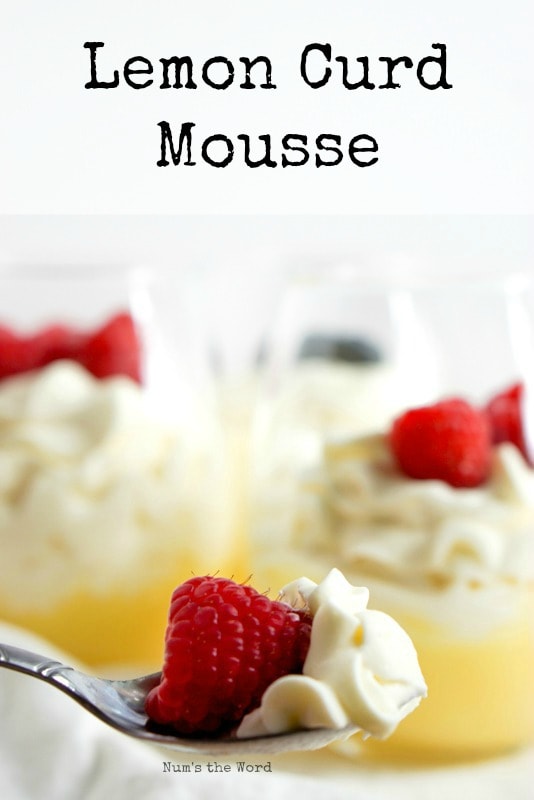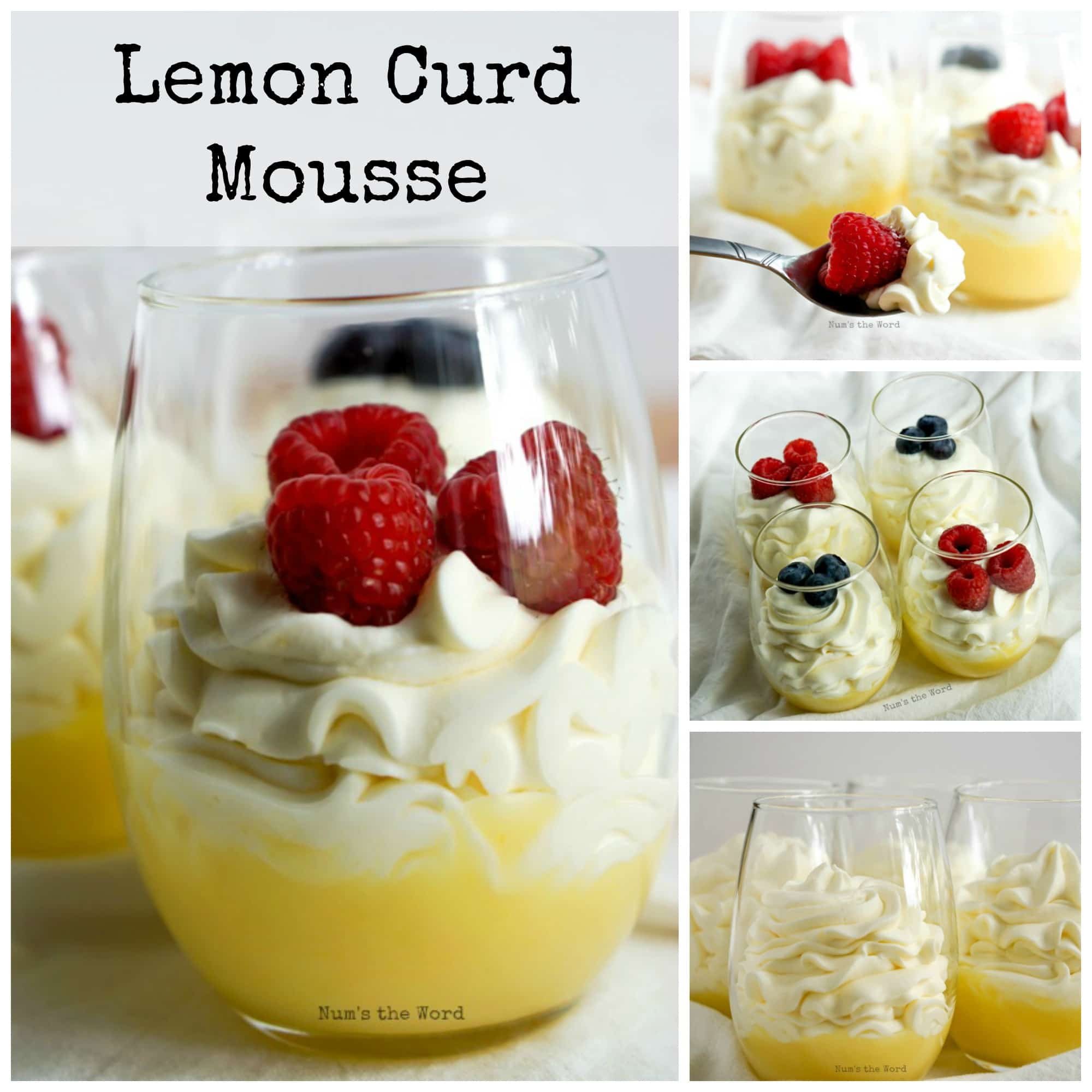 The first time I heard of lemon curd, I asked – what's that?
Then I kept seeing recipes that used lemon curd and it got me curious.
What is this mysterious lemon curd I kept hearing about.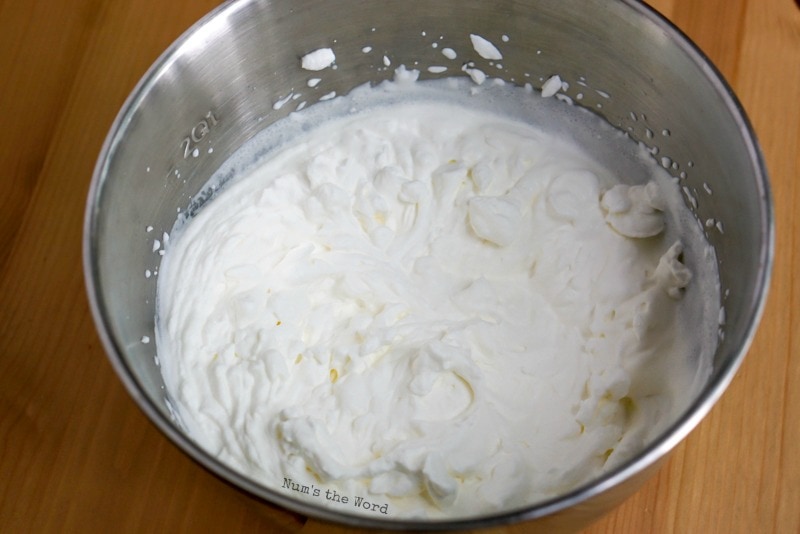 So on a whim, with a bowl full of lemons I decided to try it out!
And holy guacamole, I fell in love.
So did my kids.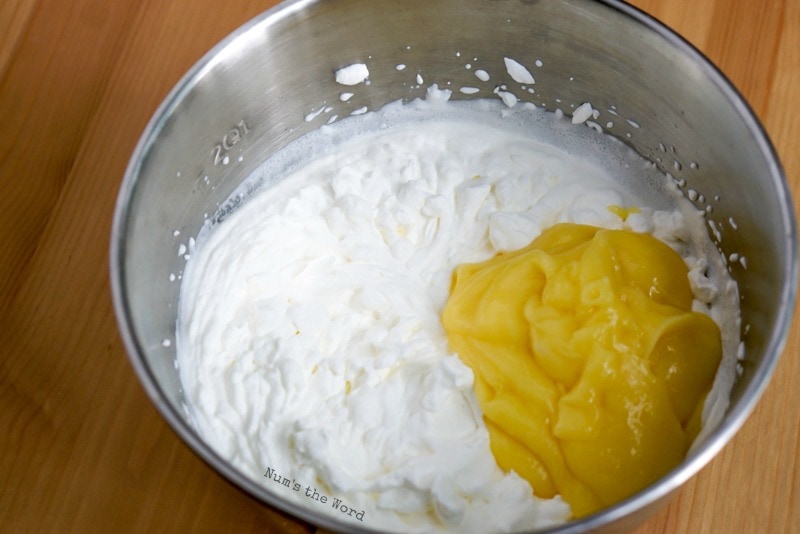 It is now a REQUESTED treat in our house!
When I posted the recipe for it, I had a friend ask the same question I initially did.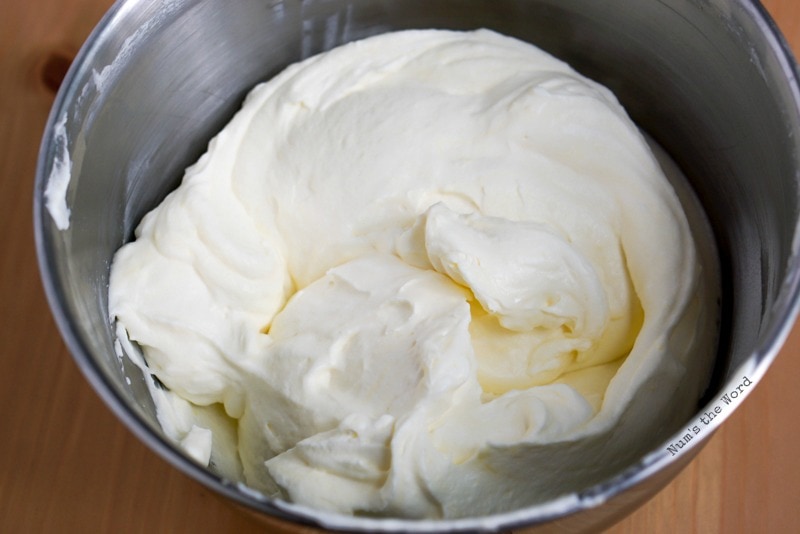 What do you use Lemon Curd for?  What is it's purpose?
Well my friends, here is ONE use for it.
Lemon Curd Mousse!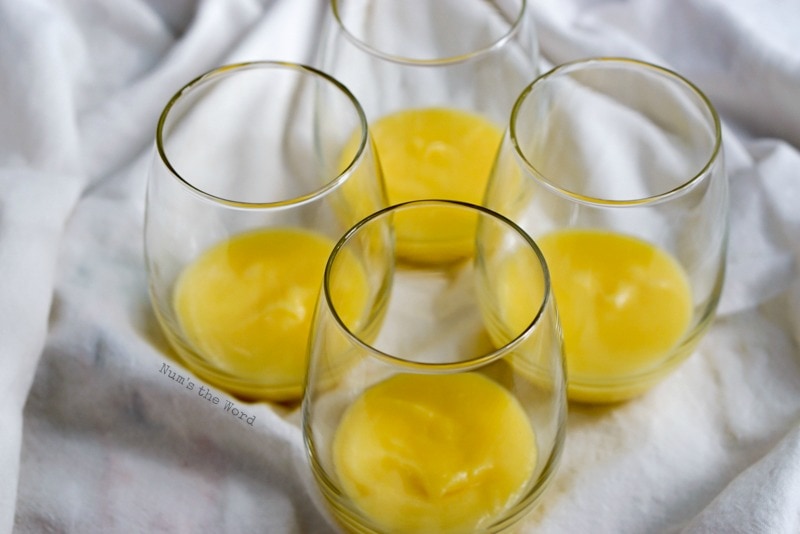 One simple, delicious, ready in minutes, use for that tasty lemon curd is this Lemon Curd Mousse.
That is, if you haven't eat it all.
This recipe starts with my favorite Lemon Curd recipe.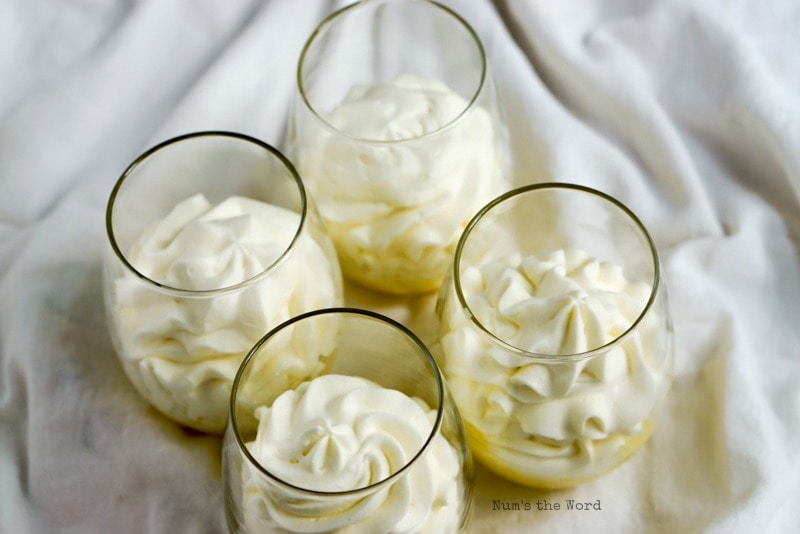 Lemon curd is cooked so it really needs a good 8 hours to overnight to chill and thicken up before using it in any recipes.
Once it's thoroughly chilled and had time to thicken, then you can start whipping it into a variety of tasty treats.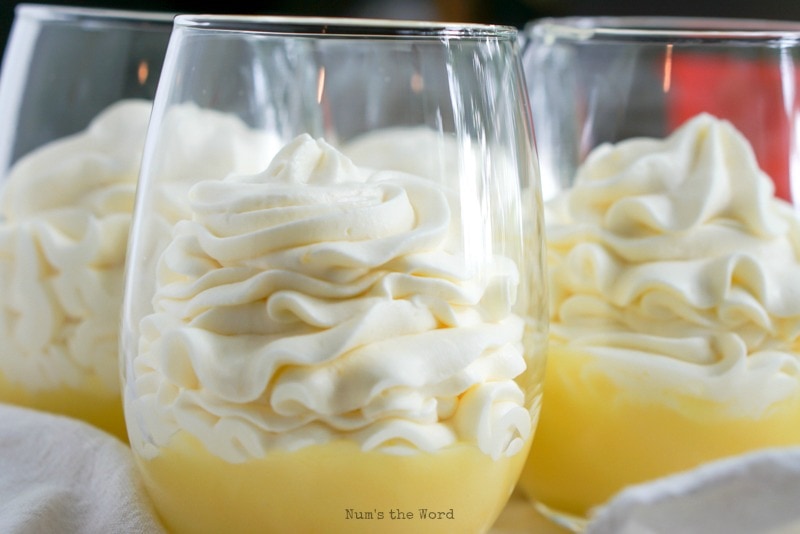 This Lemon Curd Mousse is just one of the many ways you can use Lemon Curd.
Once your lemon curd is made and chilled, this Lemon Curd Mousse only takes a few minutes to whip up.
Plus you can make it in advance for a dinner party.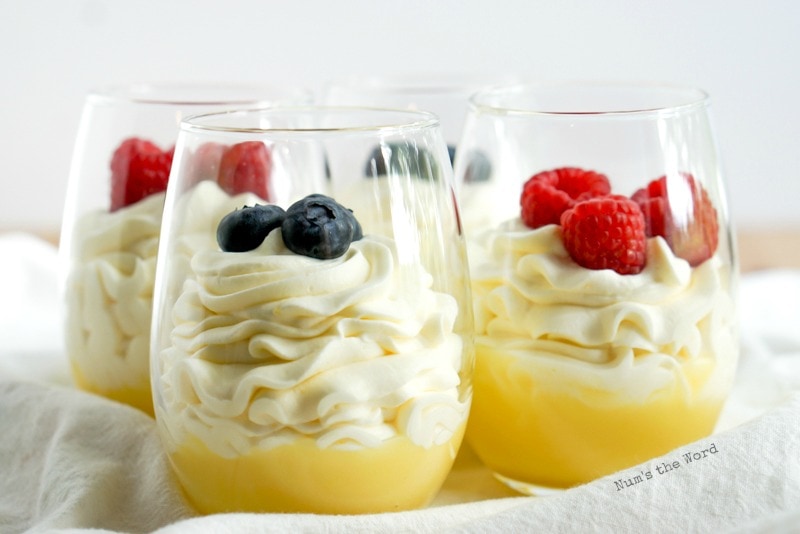 The best part of this dessert, aside from being quick, is that it's light and refreshing.
It's not heavy and if berries are in season, it goes great with fresh berries.
If berries aren't in season, don't worry.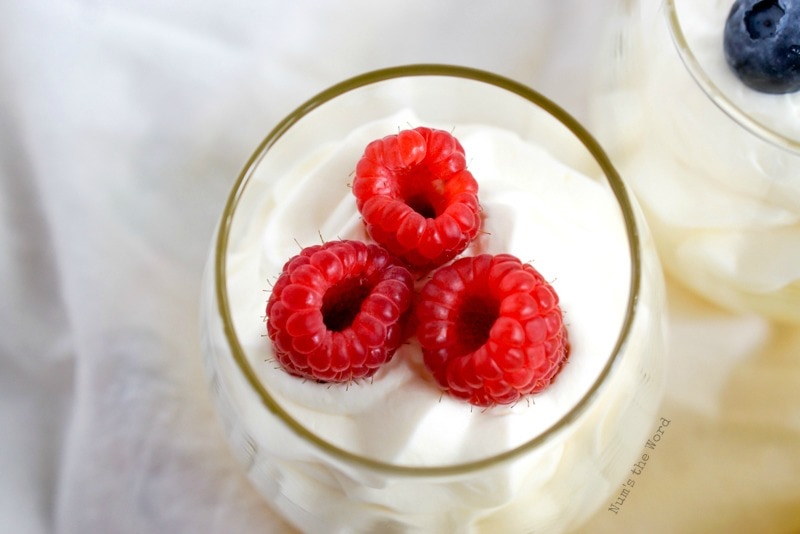 This Lemon Curd Mousse tastes great by itself.
I will say from experience, that this dish really is best if made with homemade lemon curd.
I've tried the stuff from the grocery store and it's got nothing on the homemade kind.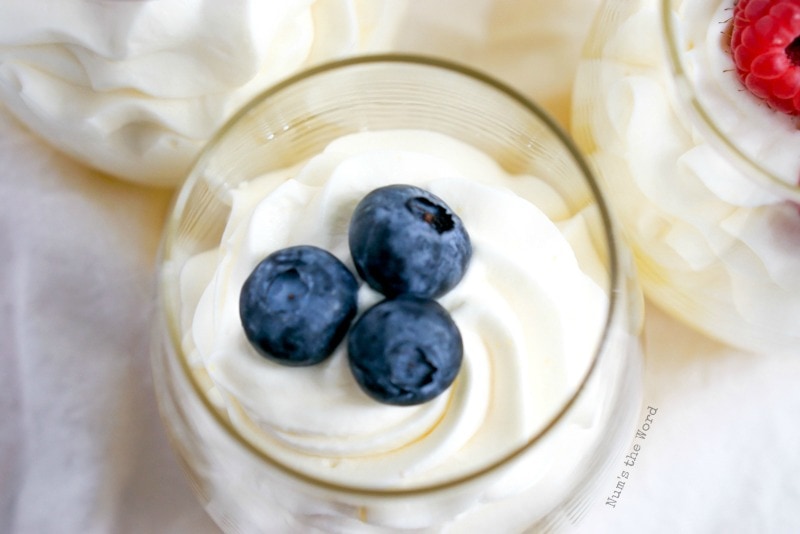 I love to serve this when we have company over for dinner and so far have a 100% approval rating from guests!
This Lemon Curd Mousse only takes minutes to put together, is light, refreshing and oh so good!
Yield: 6 Servings
Lemon Curd Mousse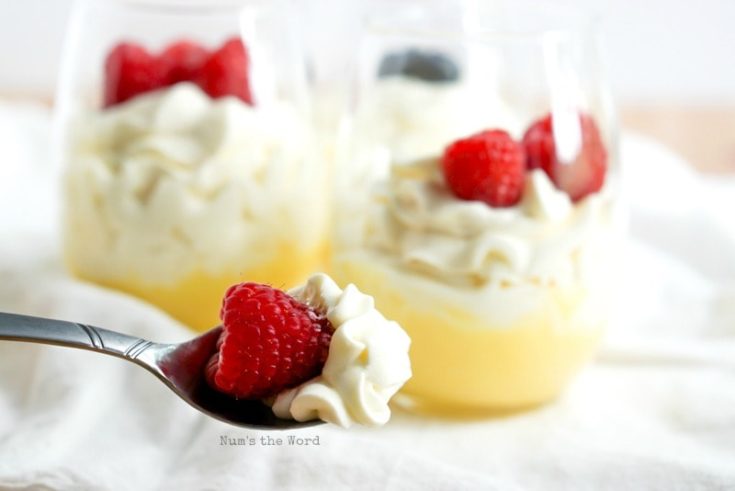 Instructions
In a medium bowl, whip heavy cream until stiff peaks form.
Gently fold 1 cup of lemon curd into your whipped cream. Do not over mix.
In serving cups or dishes, spoon 1-2 Tablespoons of curd into the bottom of each cup.
Pipe or spoon whipped cream mixture into each cup or dish.
Top with fresh berries.
Serve immediately or chill until ready to serve.
Original Post & Photos: May 11, 2015
Updated Photos & Post: November 10, 2017
Other Recipes That Use Lemon Curd...