Peppermint Rice Krispies are the perfect holiday treat for any cookie platter! Gluten Free, quick, easy, and kid friendly! A family favorite recipe that everyone should try!
This post contains affiliate links.  If you click on an affiliate link and make a purchase, I will make a small percentage on your purchase. This helps keep this website running! Thank you!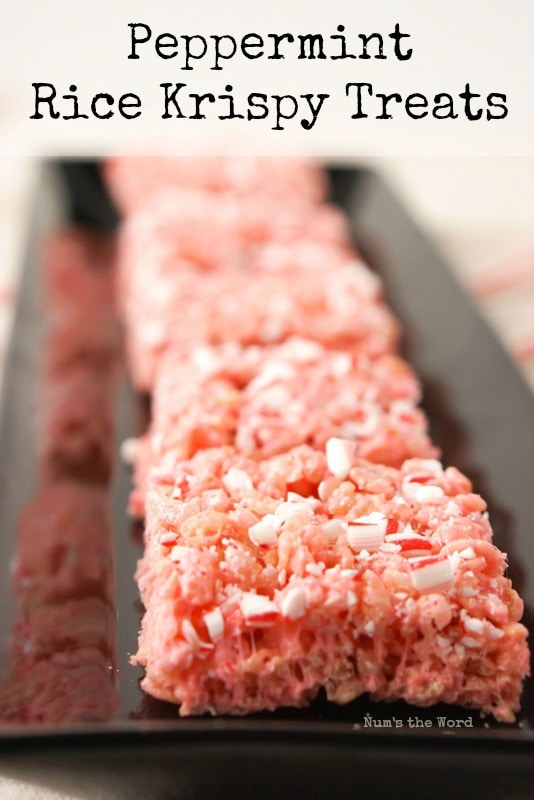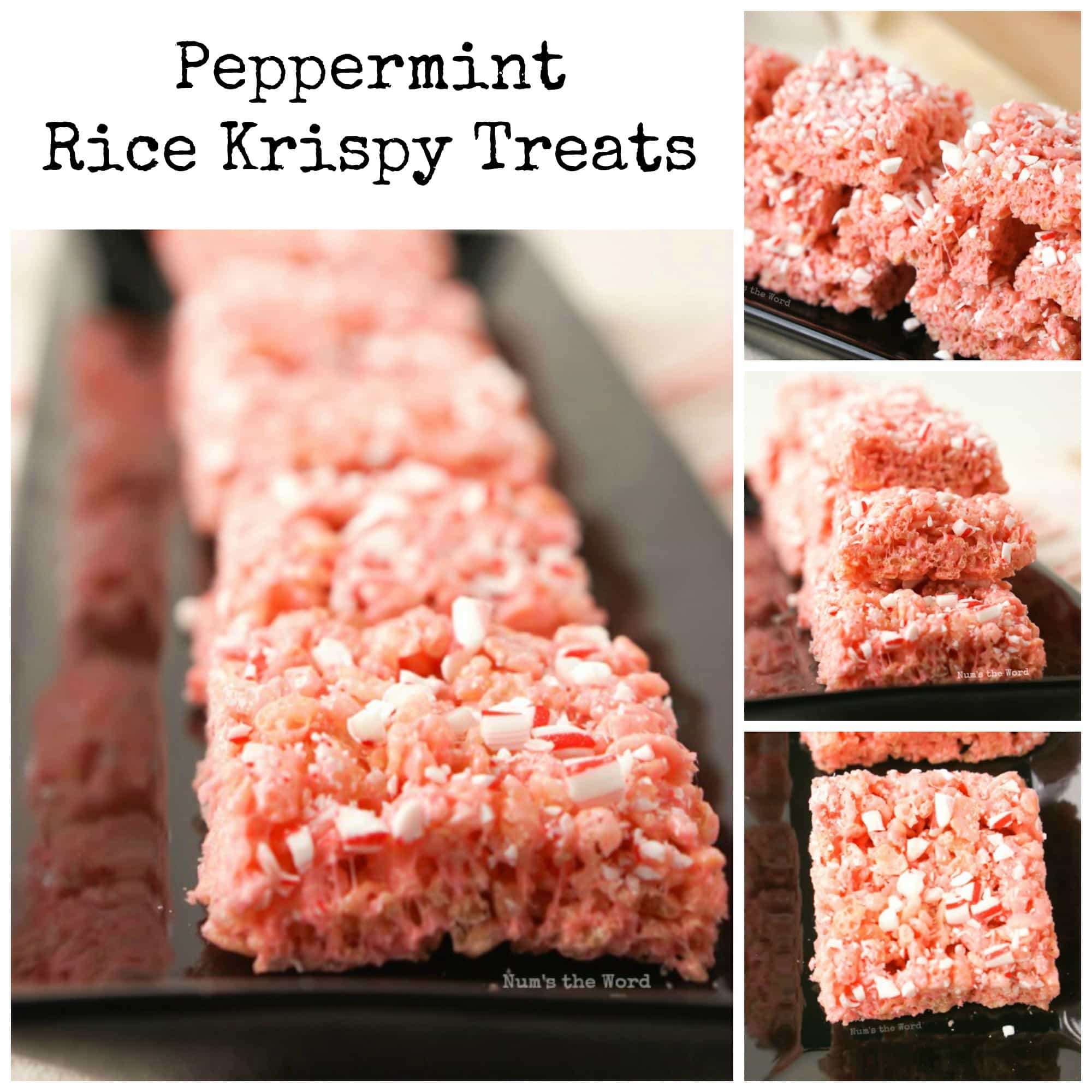 Raise your hand if you are a huge fan of Rice Krispies Treats.
In our house, we consider them our kryptonite.
As soon as a pan is made, it's all about who can sneak the most.
It's an all out war on who can, without being caught, nab a hunk and get away with it.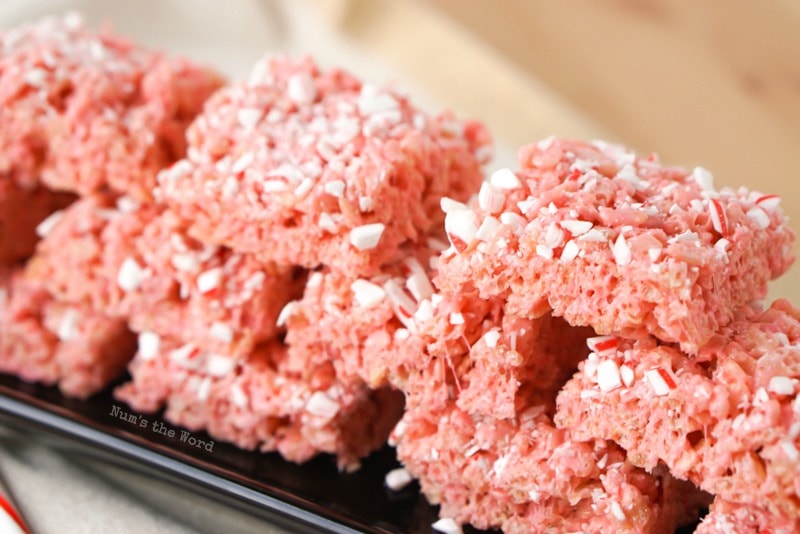 By the time someone comes along, half the pan is gone.
There is never any finger pointing or judging, just all out war on who can get away with eating the most.
Why?  Because they are so addicting.
This year we've taken our favorite easy treat and turned it festive.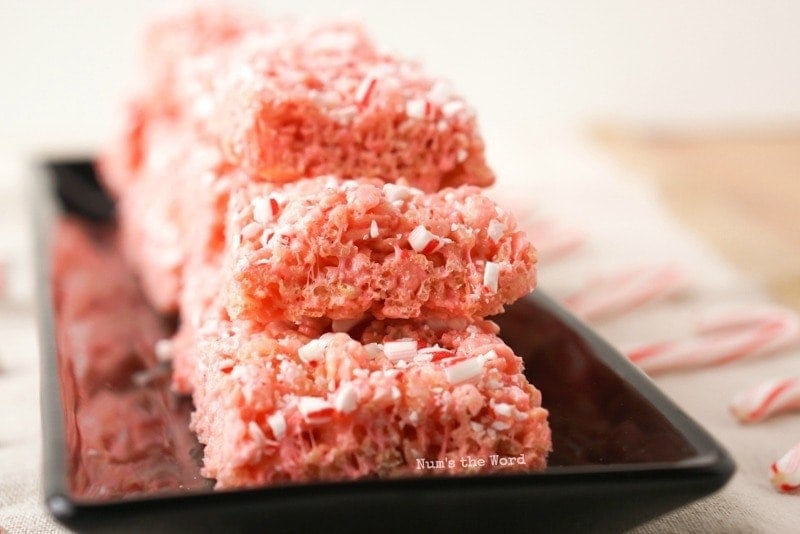 Peppermint Rice Krispies is now a favorite of ours.
These take the same amount of time to make but have that festive peppermint smell and flavor that takes them up a notch.
We love how the peppermint flavor isn't overwhelming and enjoy the little extra crunch the crushed candy canes give it.
Our family also loves to make them for goodie baskets.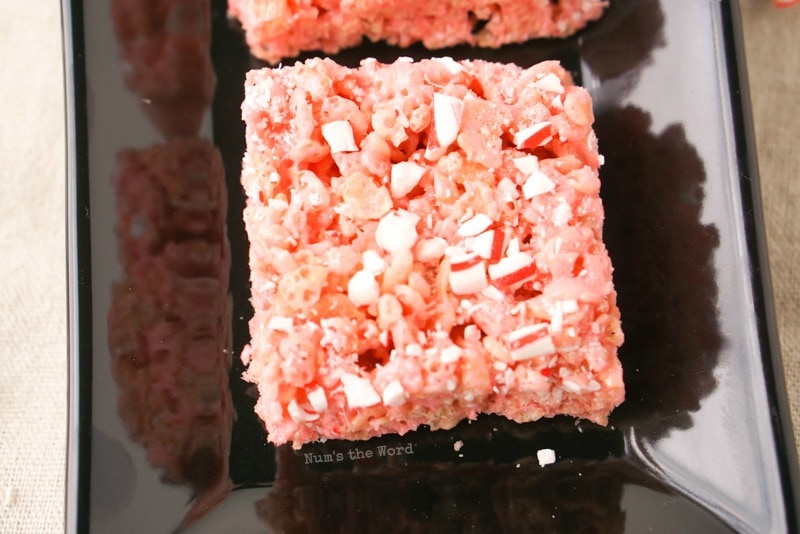 Perfect for anyone who is gluten intolerant as well as anyone who loves traditional Rice Krispies Treats.
On the upside (at least for us) one of my kids does not like peppermints.
Which means there is more for the rest of us.
Generally we let my daughter have a substitute treat since peppermint isn't a favorite flavor of hers.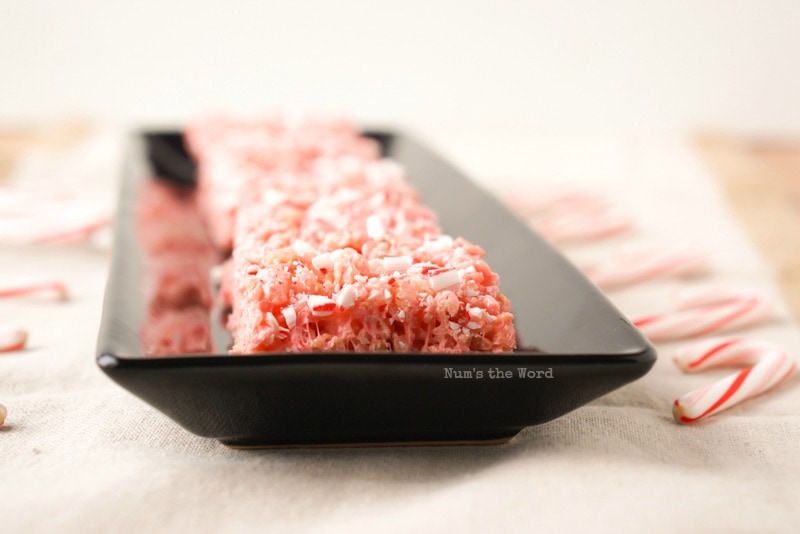 It then leaves the rest of us to battle over who can sneak the most.
Generally speaking, Rice Krispies Treats do not last longer than an hour or two in our house.
These Peppermint Rice Krispies Treats are the same.
They are gone as quickly as I can make them.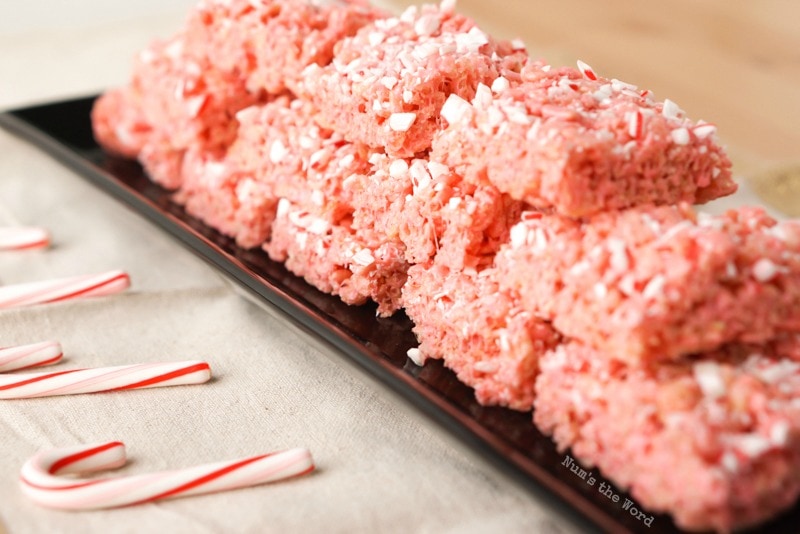 I'm a little worried, that with our addiction now, what damage my son will be able to do (and how fast) when he becomes a teenager.
I'll have to make multiple pans at that point!
If you love traditional Rice Krispies Treats, give these festive Peppermint Rice Krispies Treats a try!
They are the easiest holiday treat you can make!
Yield: 16 Squares
Peppermint Rice Krispies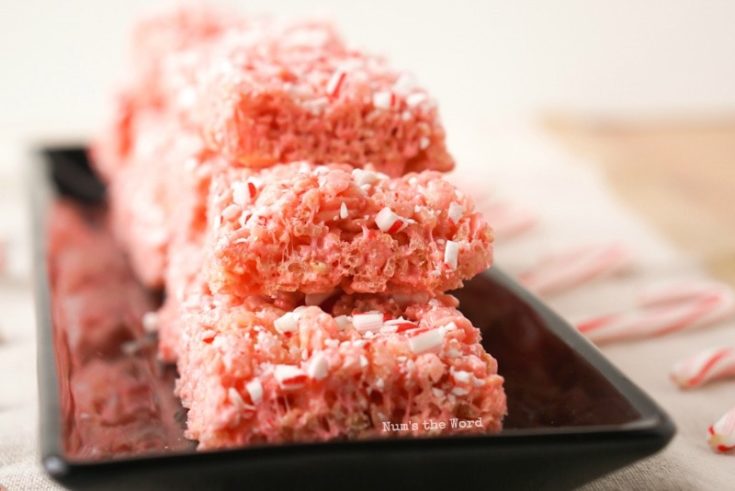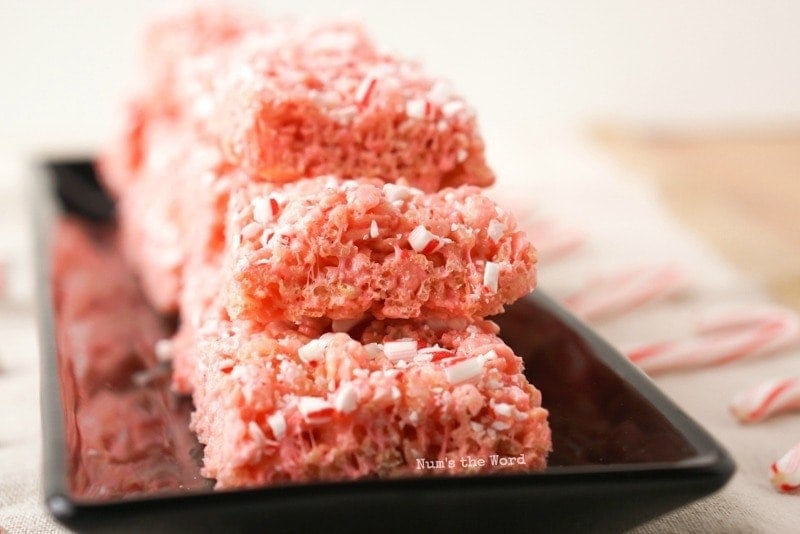 Ingredients
4 Tablespoons butter
1 (10 ounce) bag of peppermint marshmallows
6 cups of Rice Krispies Cereal
2 peppermint candy canes - crushed
Instructions
Butter a 9x13 inch pan (or spray with pam)
In a microwave safe bowl, combine butter and marshmallows and heat on high for 2 - 3 minutes.
Remove from microwave and stir to combine.
Add 6 cups of Rice Krispies Cereal
Mix thoroughly with a buttered spatula to ensure all cereal is evenly covered.
Butter your hands and press into pan.
Top with crushed peppermint candy canes and press into Rice Krispies.
Allow to cool and devour!
Other Gluten Free Treats You'll Love...