This Lemon Mustard Chicken is an easy 6 ingredient recipe that can be made ahead of time! Packed with flavor and easy to make this baked chicken comes out tender and flavorful! An easy weeknight meal or perfect for company!
This post contains affiliate links.  If you click on an affiliate link and make a purchase, I will make a small percentage on your purchase. This helps keep this website running! Thank you!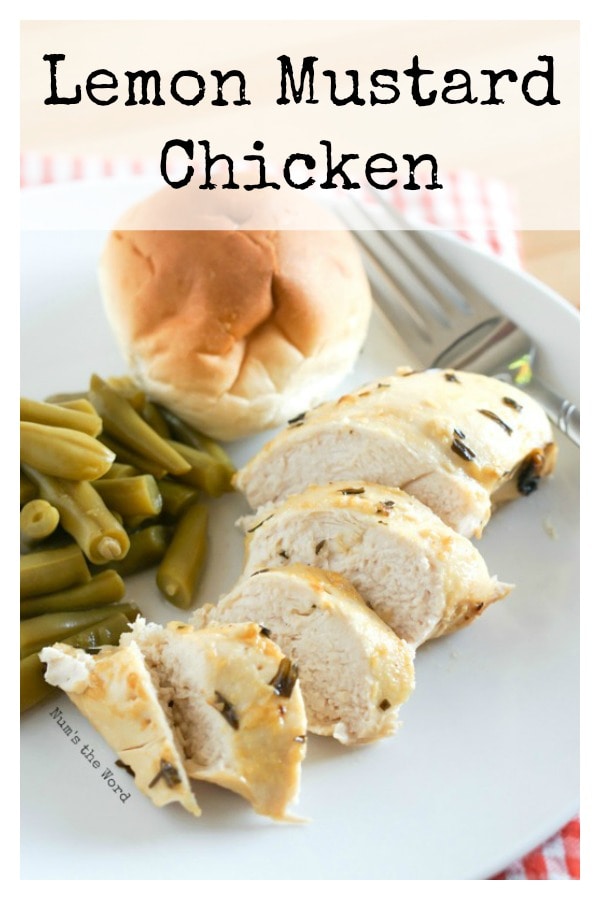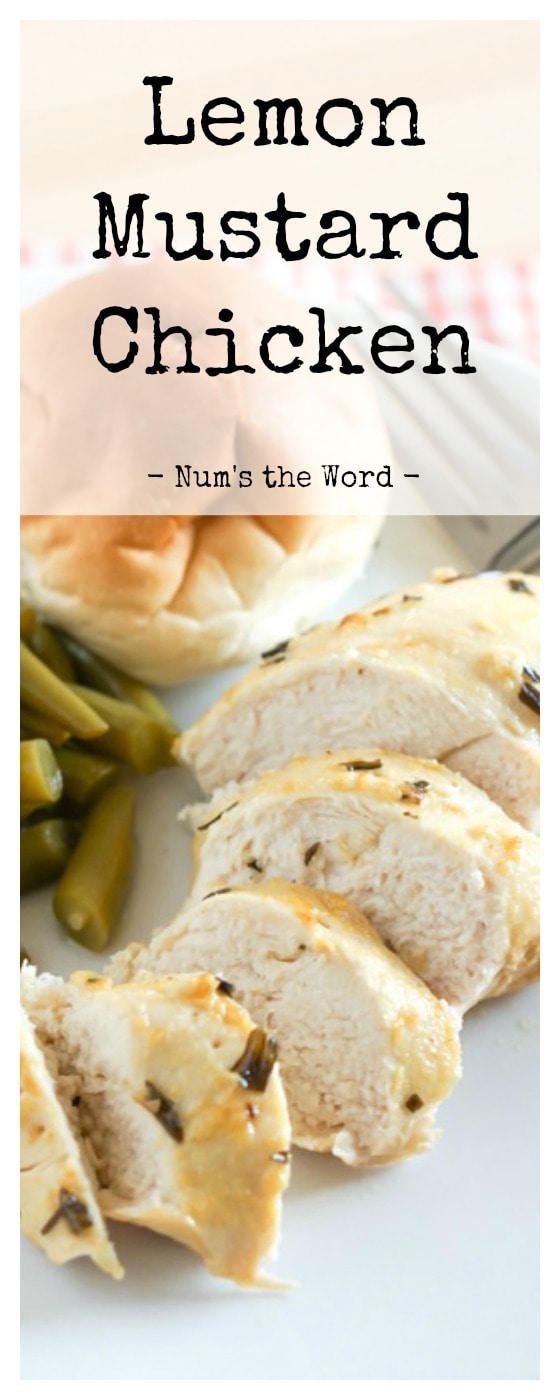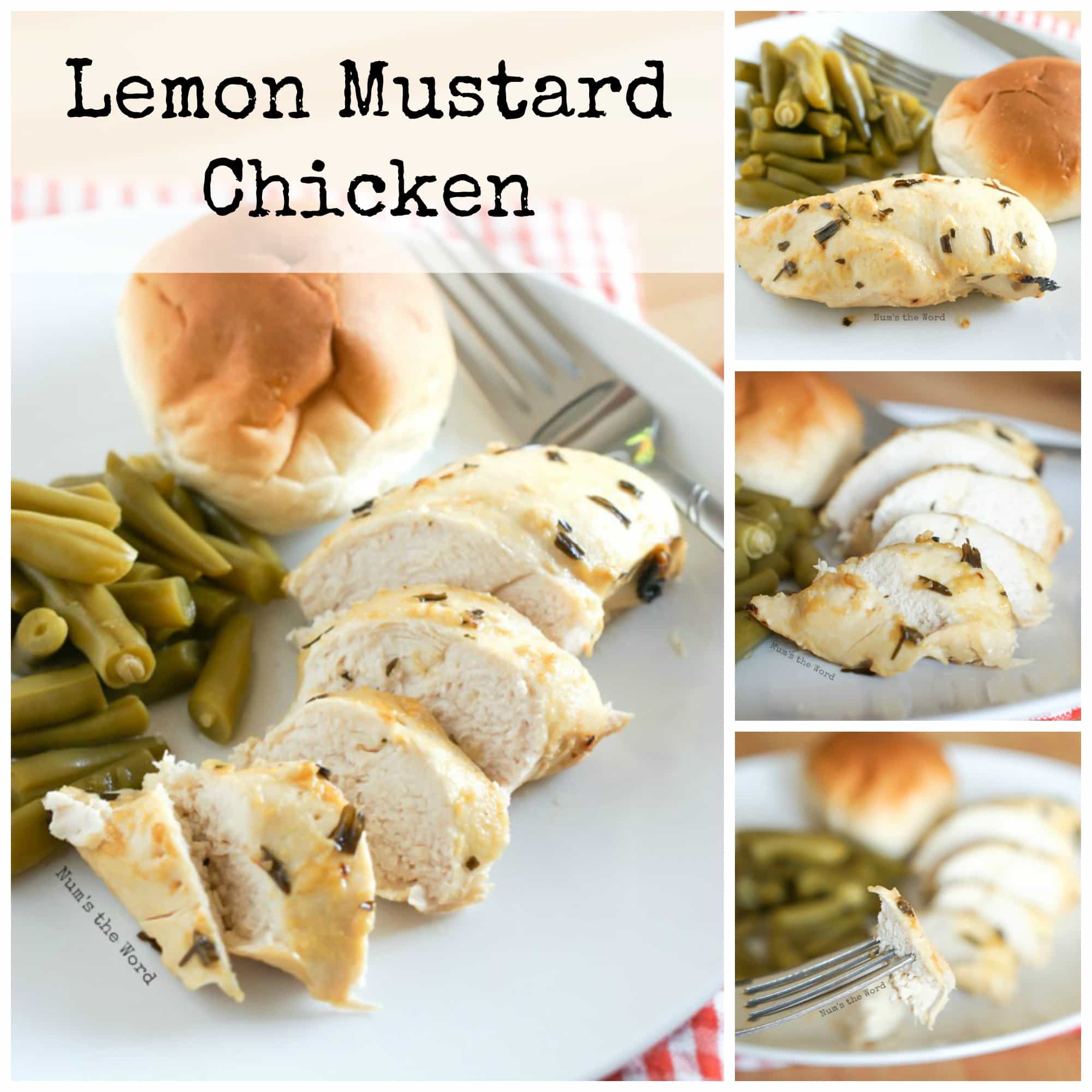 I don't know what it is, but dinners always sneak up on me.
I get so busy with the kids and activities and chores that somehow before I know it 4:30 pm and the idea of dinner hasn't crossed my mind.
Generally speaking, I have good weeks and bad weeks.
The good weeks I've got a half sketched menu with an idea of what I want to make that week.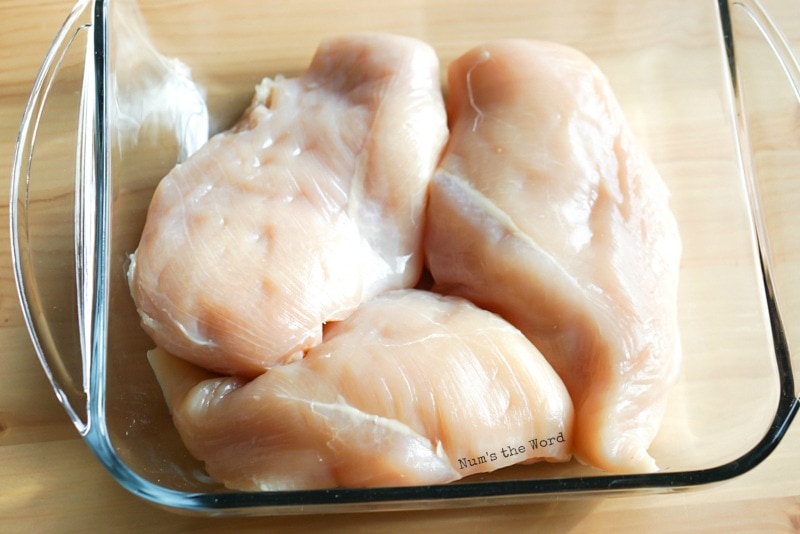 The bad weeks are filled with treats and sides and breads and everything except main dishes.
I get so distracted with life that I sometimes completely forget about cooking for my family.
Those are the weeks we eat chicken nuggets, sandwiches, pizza and classic spaghetti!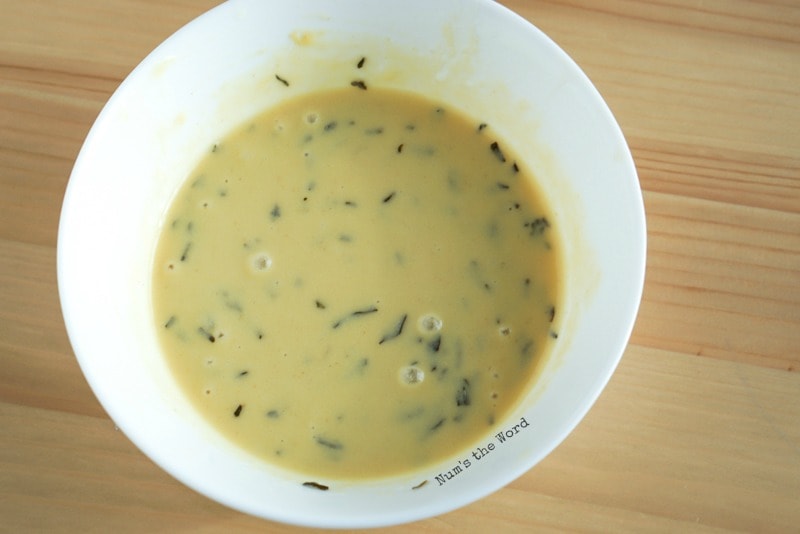 It's also one of the reasons I'm so glad I have Num's the Word to motivate me to be better and try harder!
I'm also grateful that it's full of quick EASY meals that in a pinch I can quickly look up and toss together.
Being awesome at dinner on the table at a certain time every night has never been my strong point.
However that is something I am working on!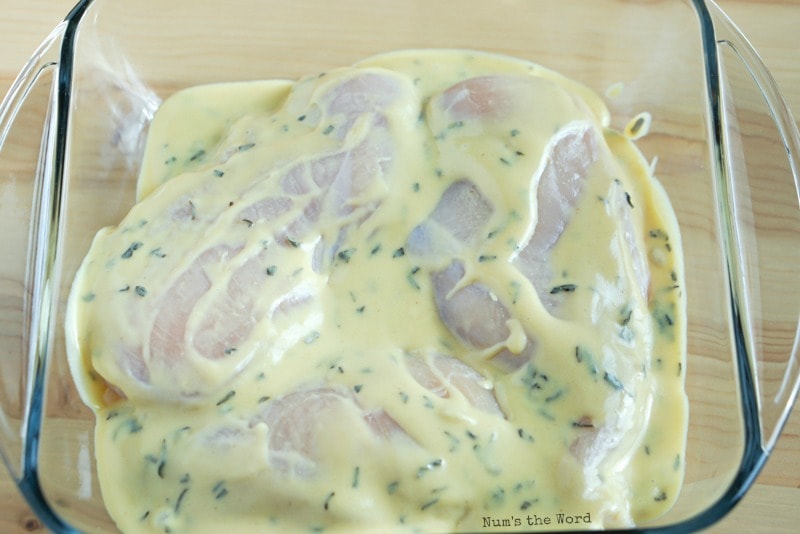 Isn't that one of the greatest aspects of life?
We have the opportunity to self evaluate and adjust our behaviors every single day.
Slowly building upon our good qualities to become great qualities and bad qualities to become good.
So if you are like me, and dinner is a struggle for you every night then you really should try this Lemon Mustard Chicken!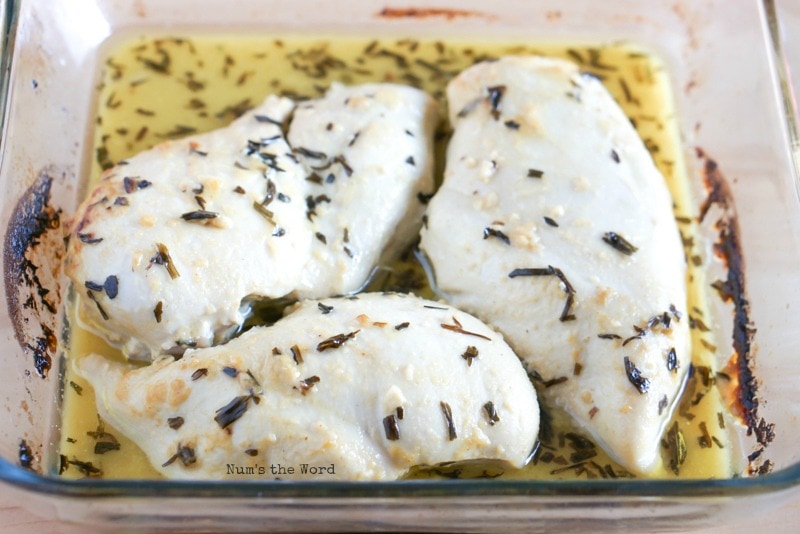 This Lemon Mustard Chicken is a perfect go to recipe when you are busy!
It takes only a matter of minutes to prepare this dish.
This is also a great dish to make ahead, and have ready in the fridge for when you get home from work.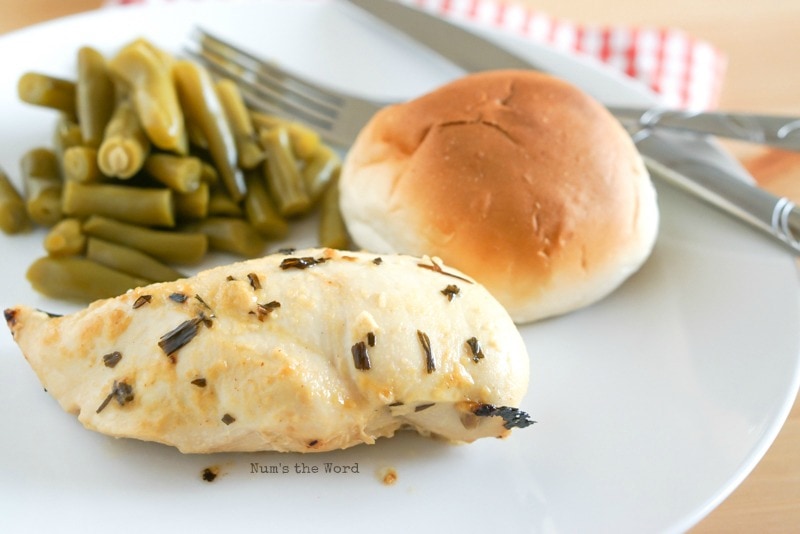 All you've got to do is turn on the oven and toss it in!  SO EASY!
As a quick side note: If you do plan on making it ahead, then cover with foil or a casserole lid until you are ready to bake or your chicken will begin to dry out.
I found this recipe in my all time favorite church cookbook that the ladies I grew up with put together.
It was on a day that as described earlier, I had spaced on time and realized I really needed to toss something together but didn't know what.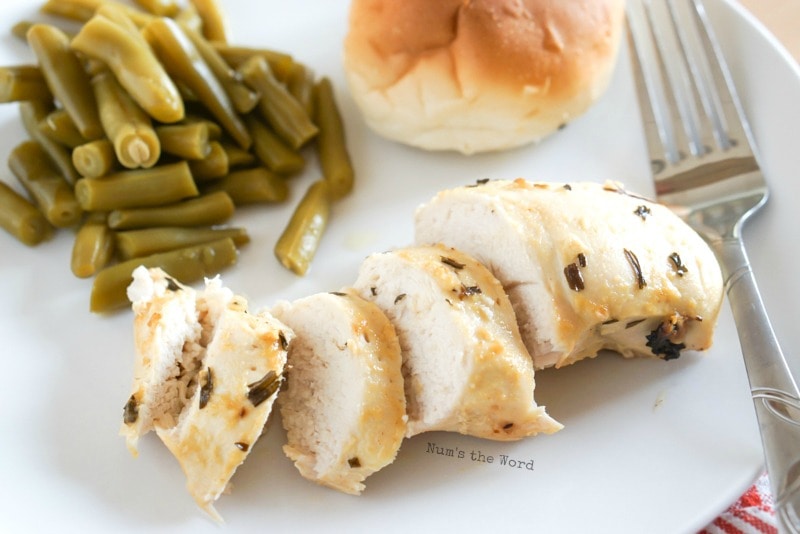 Lucky for me I had chicken breasts in the fridge and all the ingredients on hand.
So I whipped up this Lemon Mustard Chicken, and we really liked it.
It had a great flavor and the chicken was very moist.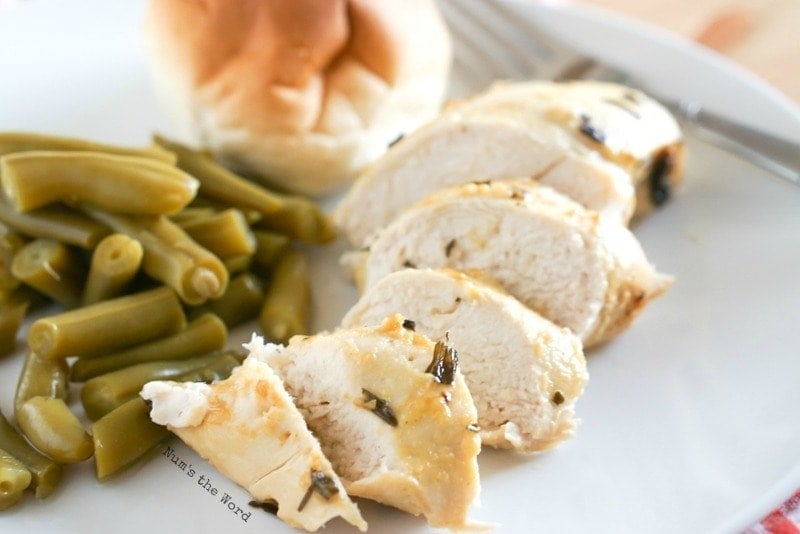 I will point out that when I photographed it I didn't thicken the sauce.
However, I will in the future.
We agreed that we liked it more with a thicker sauce.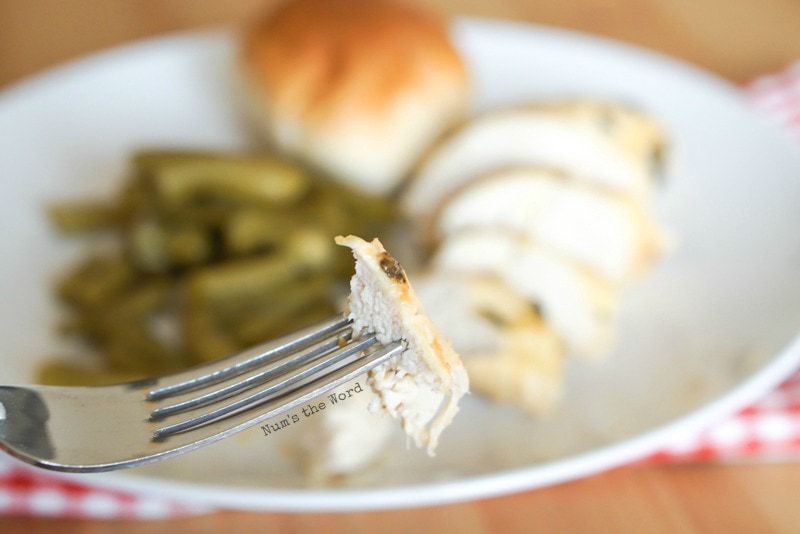 Though the butter sauce as it is tastes GREAT so thickening is is not at all required.
With only 6 ingredients which you probably have on hand, I highly recommend you give this Lemon Mustard Chicken a try.
We really enjoyed the flavors and how easy it was to prepare!
Yield: 3 - 6 Servings
Lemon Mustard Chicken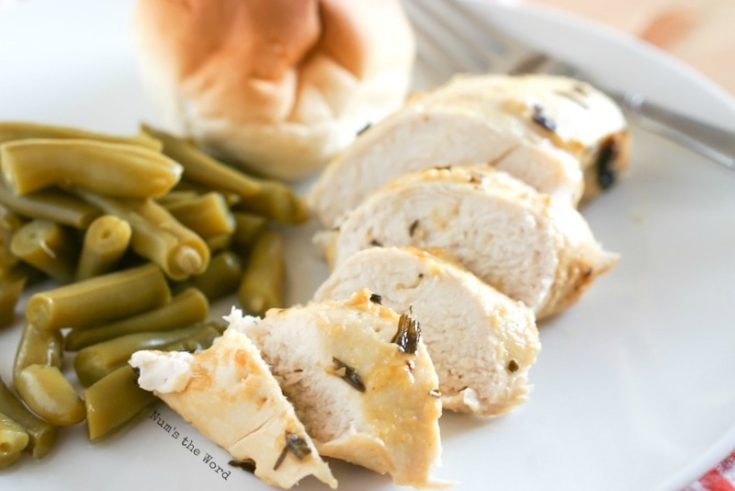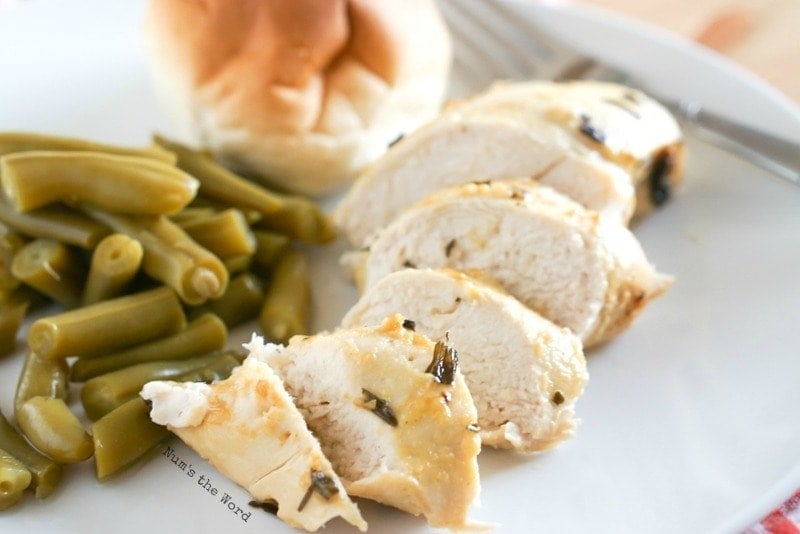 Ingredients
3 large or 6 small boneless, skinless chicken breasts
1/4 cup butter, melted
3 Tablespoons Dijon Mustard
3 Tablespoons fresh lemon juice
1 Tablespoons tarragon
1/2 teaspoon salt
1 teaspoon corn starch (optional)
Instructions
Preheat oven to 350*F
Place chicken in a casserole dish.
In a bowl add melted butter, mustard, lemon juice, tarragon and salt. Mix well.
Pour over chicken.
Bake uncovered for 30 - 40 minutes or until internal temperature of chicken reaches 165*F
Baste chicken 1/2 way through.
Baste chicken when you remove it from oven.
If you'd like more of a sauce for the chicken, pour liquids into pot.
In a small bowl mix 1 teaspoon cornstarch and 2 teaspoons water. Pour into chicken liquids.
Bring to a boil and cook until mixture thickens. Pour over chicken. This is optional.
Serve with rice, noodles or your favorite vegetables.
Recipe by: Sue Raynes
Other Chicken Recipes You'll Love...