Crock Pot Applesauce is simple, delicious and homemade. This cinnamon applesauce is a favorite of mine and can be made chunky or smooth. Fresh ingredients with a fresh organic flavor is exactly why you should make this right away!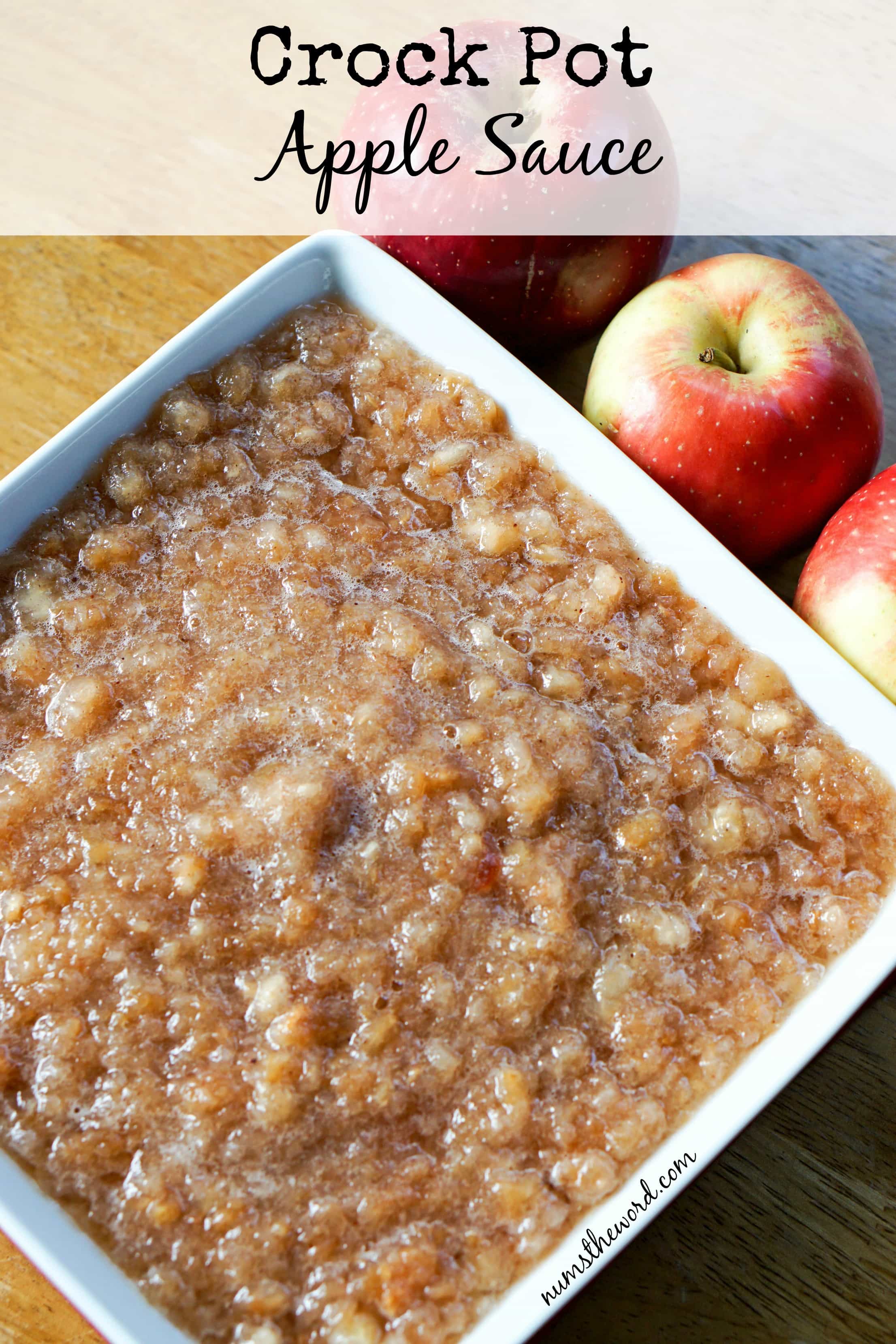 [rs-responsive width="0″ display="show"]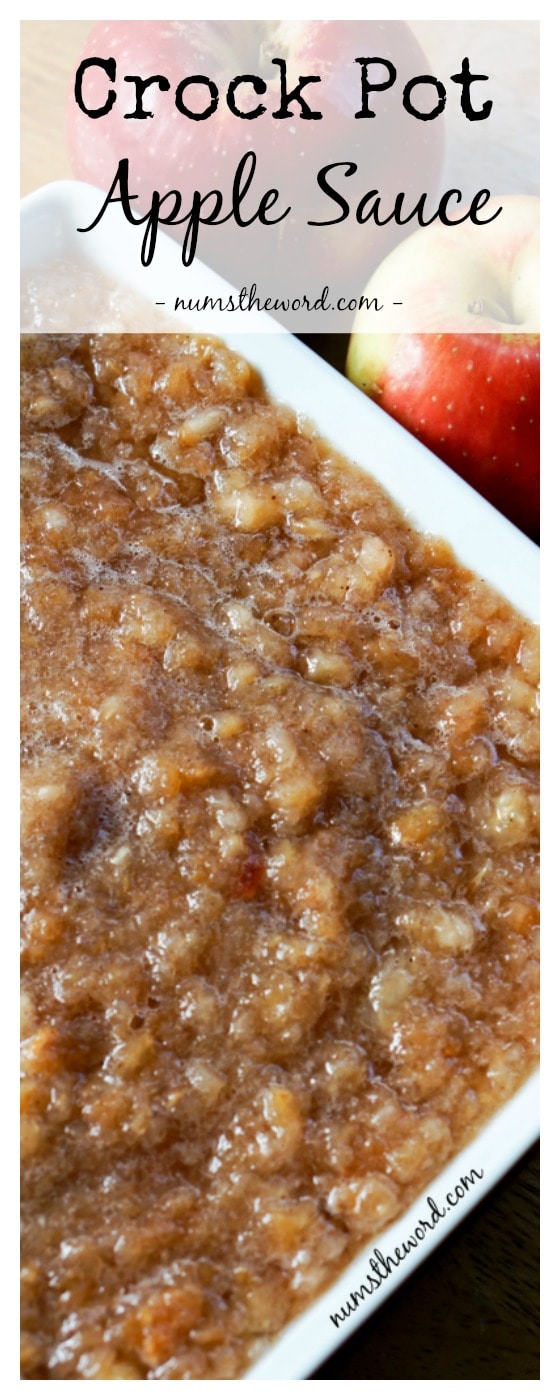 If you've never made your own applesauce before, then you really must!
This Crock Pot Applesauce is so easy!
It's an Autumn treat that tastes so much better than any store bought kind.
I was lucky enough to have a friend with apple trees who made a blank offer for anyone to come pick apples one day.
My son and I took her up on that offer and filled our bin to the brim with fresh, hand picked apples.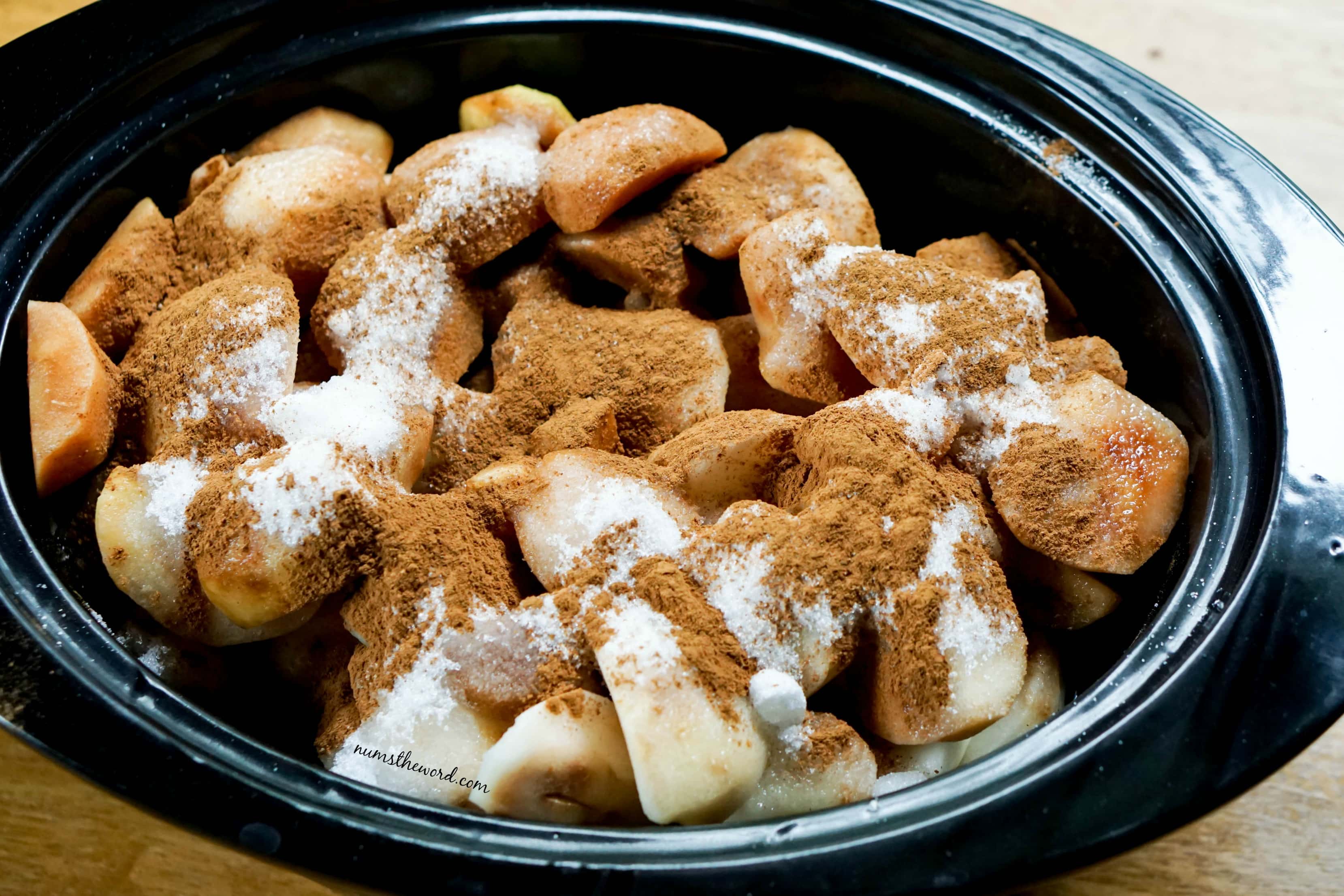 The catch was, these weren't the every day eating apples.
These were tart baking apples.
This didn't matter to me.
There are a million things I love to make with apples.
This year we made our favorite Sauteed Apples, Apple Cake, Apple Pancakes, Apple Cider, Apple Cobbler Cake, Apple Pie Cupcakes and with the remaining apples, we whipped up this Crock Pot Apple Sauce.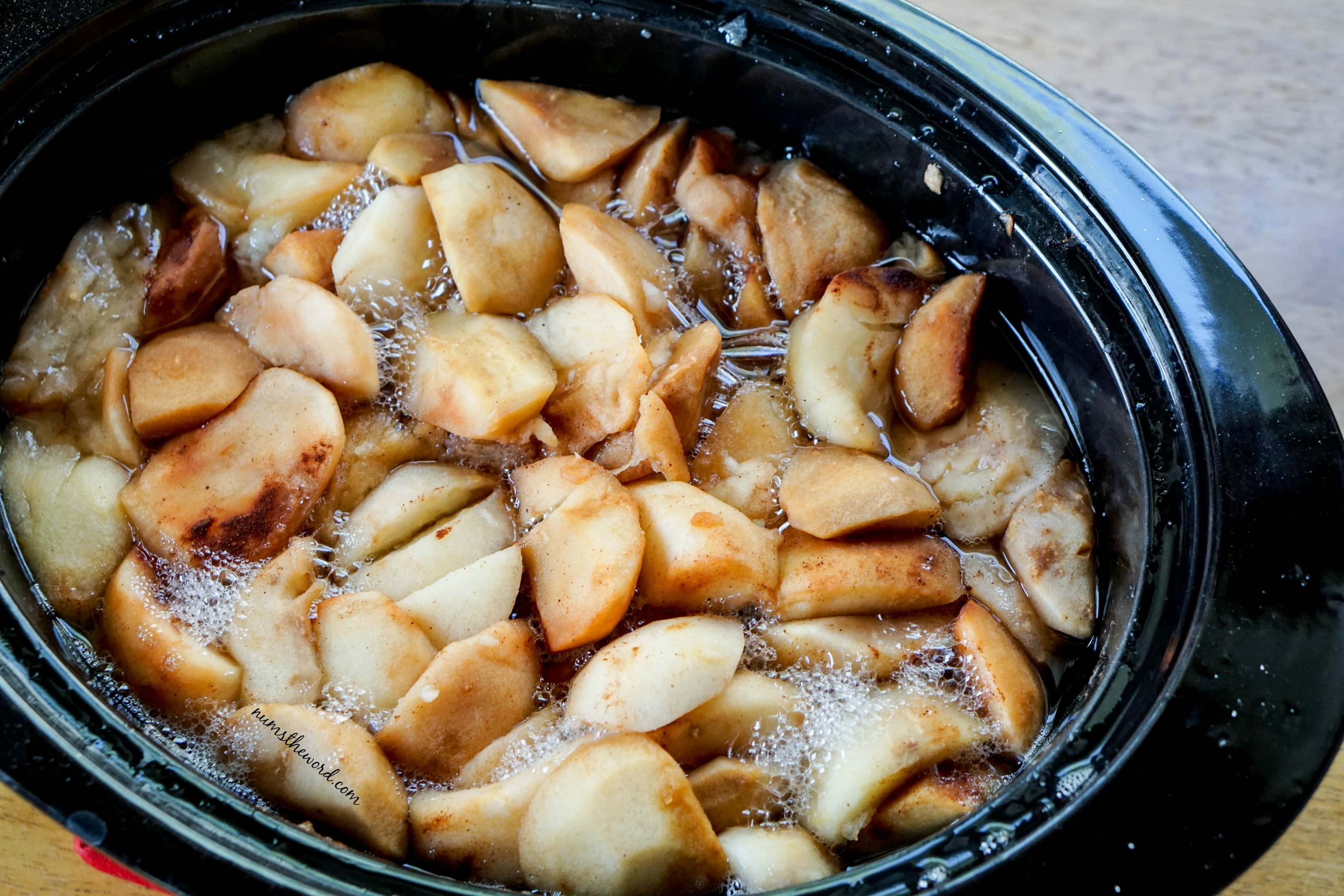 I told you we hauled a good amount of apples home and we certainly put them all to good use.
Now generally, when you make applesauce you don't actually need any sugar.
The sweetness of the apples is really all you need.
However my apples were TART.
And they needed a little extra love to make them sweet enough to be called applesauce.
Hence the added sugar in the photos and recipe.
And the applesauce turned out tasty!
Not too sweet, not too tart and oh so tasty on a variety of things!
What do you use applesauce for?
If you weren't aware, you can use applesauce in a variety of items that really makes it a fabulous pantry item.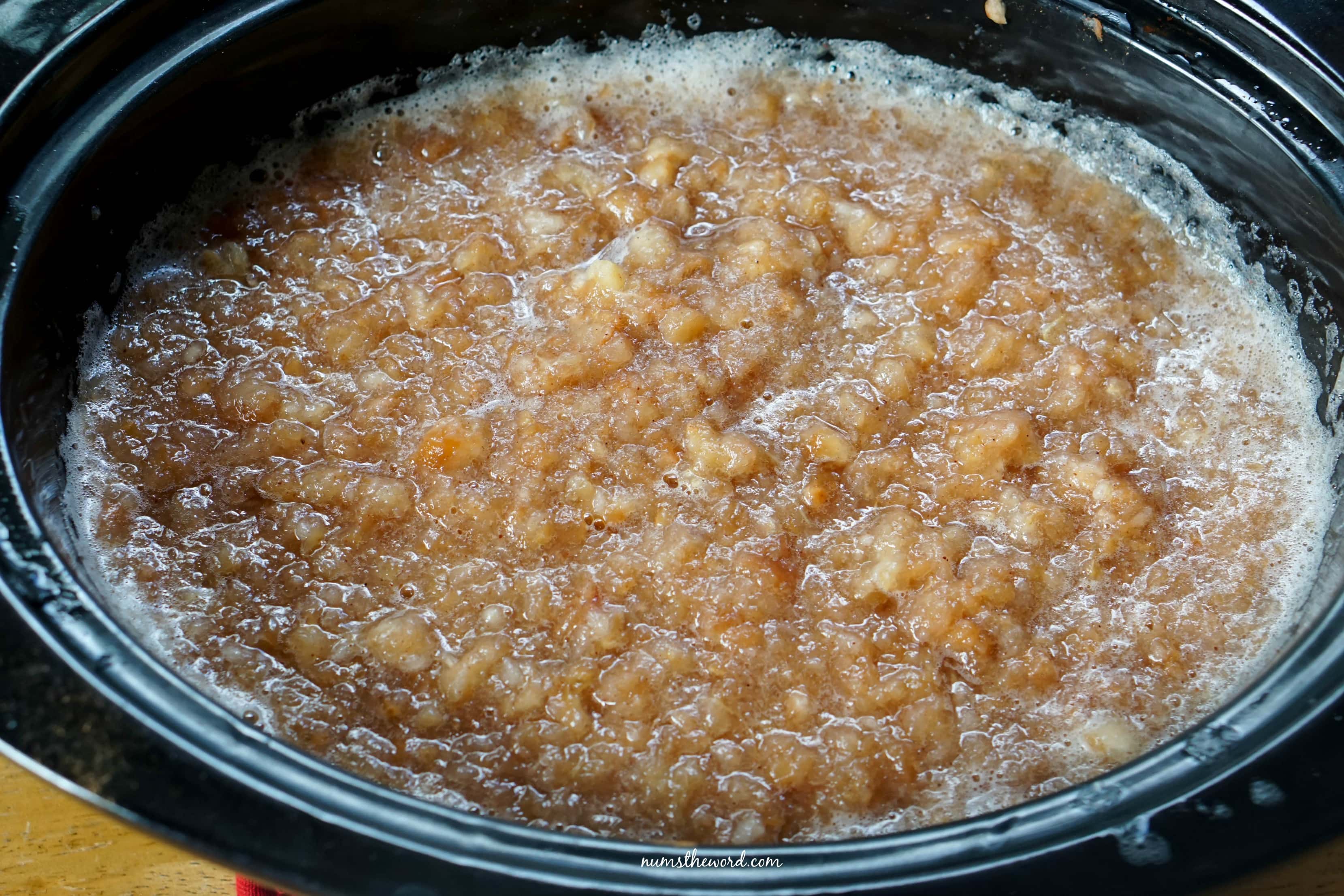 Some of my favorite ways are:
*When slow cooking a pork roast, instead of sliced apples, use chunky applesauce!
*Pour applesauce on your pancakes instead of syrup for a flavorful and healthier breakfast.
*Substitute applesauce for eggs. If you run out of eggs or are baking for a vegan, substitute 1/4 cup of applesauce for 1 egg. One of our favorite recipes is this Coconut Banana Bread which has applesauce as an option.
*Baby food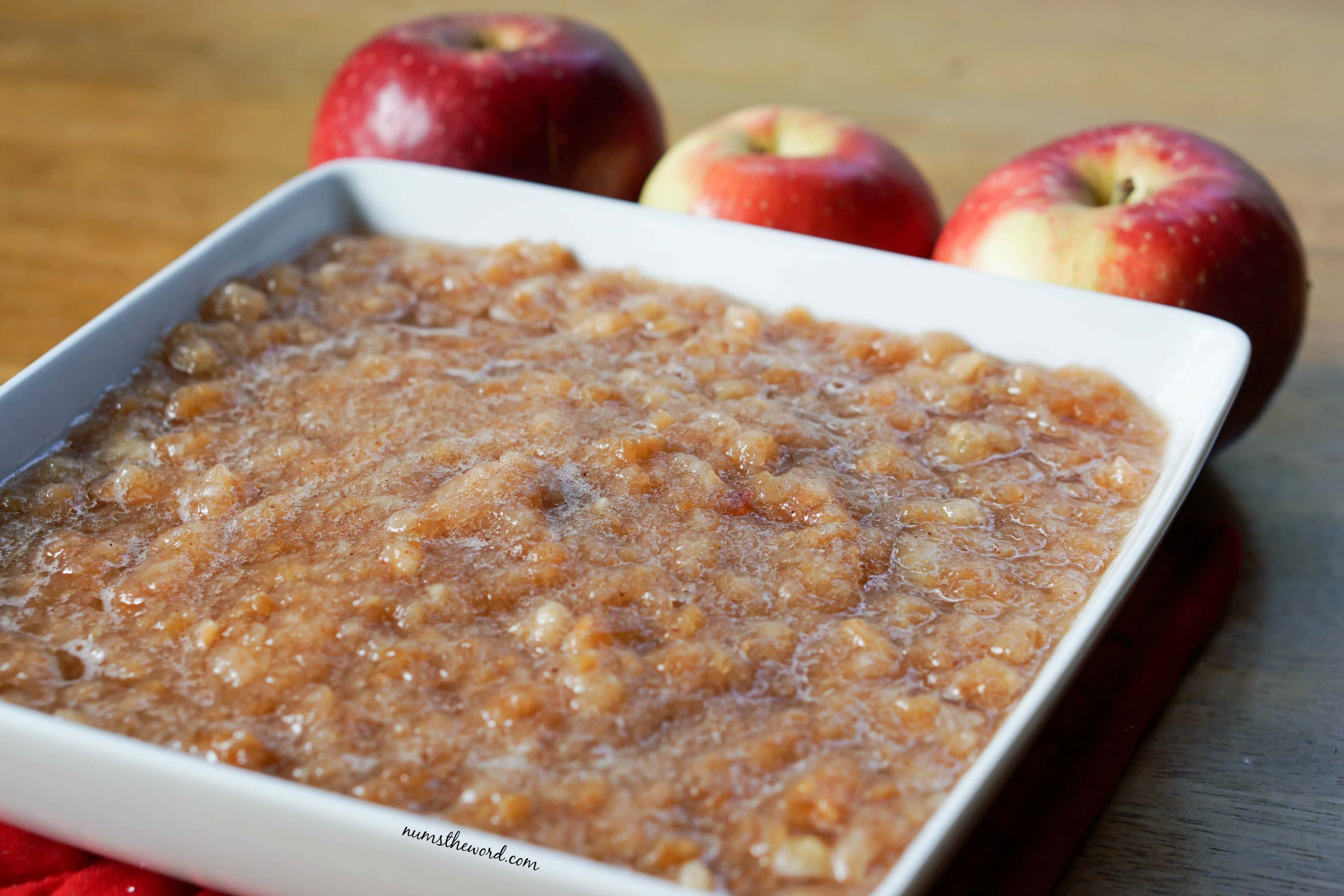 *Breakfast, snack or dessert!
*Applesauce Pancakes
Really there are so many other ways to use up applesauce.
And over the years I'll bring more ideas to you. But for now, just give this one a try.
With apple orchards in so much of the country and apples abundantly in the stores, this Crock Pot Applesauce is a must make Autumn treat!
Our family loved this Crock Pot Applesauce and especially my children. Plus I know exactly what is in it.
No funky words I can't pronounce. Just simple, easy, homemade applesauce!
Yield: 12 Cups
Crock Pot Applesauce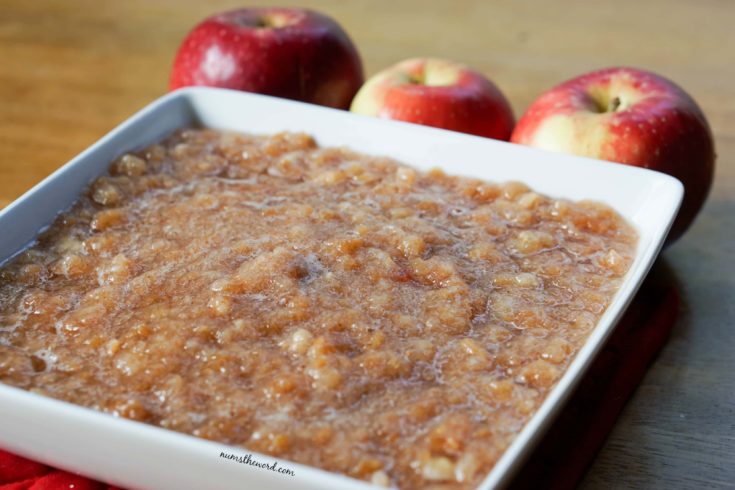 Total Time
6 hours
20 minutes
Ingredients
8 - 10 large apples, cored, peeled and sliced. You can use a variety of apples or any of your favorites. Sweet, tart, doesn't matter.
1 cup white sugar - optional but I always love a little extra sweetness in my applesauce.
1/2 teaspoon cinnamon
2 Tablespoons fresh squeezed lemon juice.
1 1/2 cups water or apple juice
Instructions
Toss all items into the crock pot. Mix well.
Cover and cook on low for 6 hours.
When apples are mushy, mash up with a potato masher until you reach your desired consistency. If you like a pureed apple sauce, you can use an immersion hand blender or let cool and use a standard blender to reach desired consistency.
Store in jars in your fridge or freeze for later use.