If you love carrots and you love cheese you must try this cheesy Carrot Casserole. A perfect vegetable side dish to any meal! Kid friendly and a great way to use up fresh garden carrots!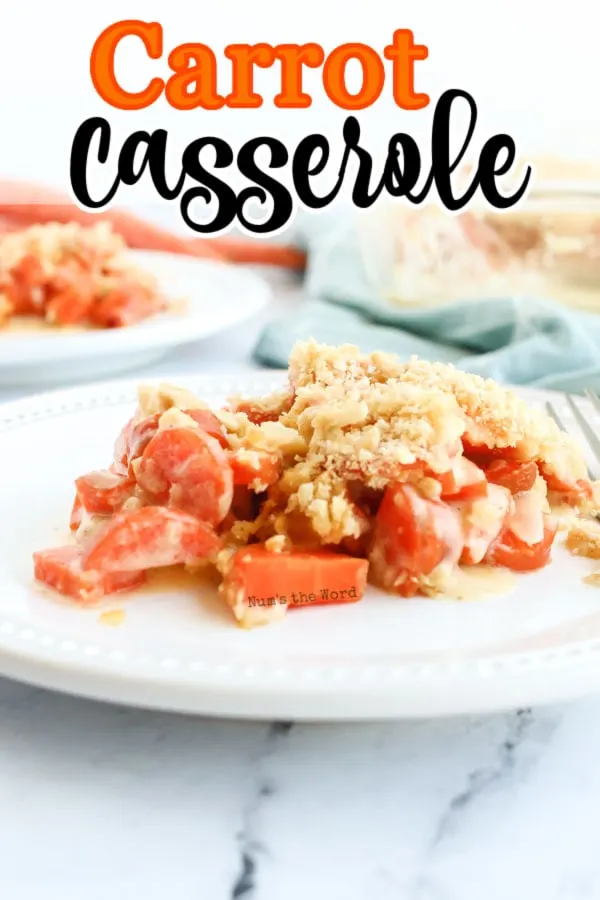 Are you in a side dish rut? If you are, then give this Cheesy Carrot Casserole a try. Carrots cooked in a yummy homemade cheese sauce and topped with either cracker or bread crumbs.
I grew up eating cooked carrots and to me they shout comfort food. That's why I created this carrot casserole. It's a regular on our dinner table during the holidays and in the summer when our garden is bursting with fresh carrots!
I never thought that a cheesy, carrot casserole would leave me wanting more, but it did. If you are looking for a good way to use up those carrots, this easy side dish is easy to whip up and kid approved!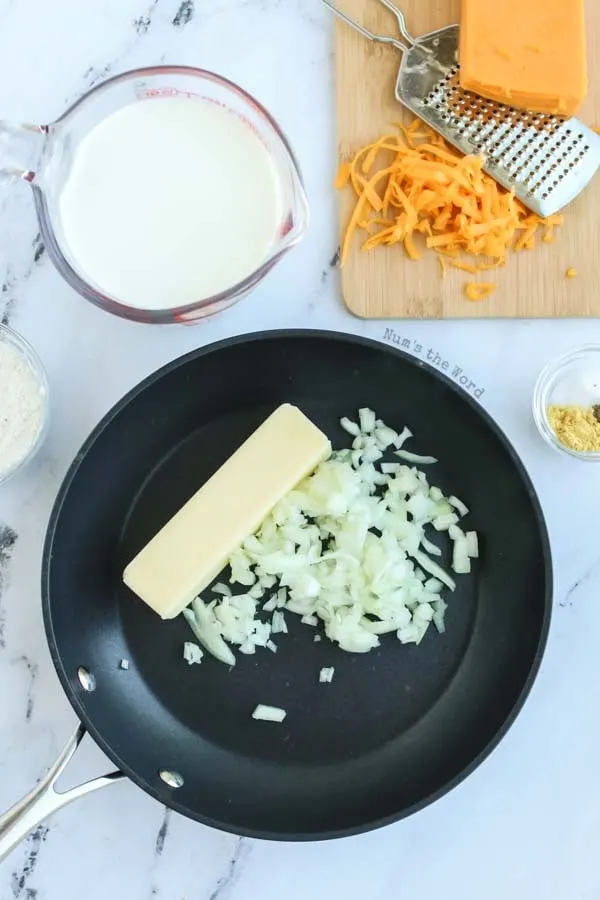 How to make Carrot Casserole:
Besides that bag full of carrots in your fridge and a good amount of cheese, there are just a couple of other things you will want to have handy to make your carrot casserole. Here are a all the ingredients you will want to have to create that carrot cheesy goodness:
Butter:

Nothing is better to enhance the flavor of your casserole and help the ingredients blend it all together than butter.

Onions:

onions are amazing. They give so much flavor and will make everything taste better.

Flour:

Flour is one of the most important ingredients. Without it there wouldn't really be structure to your dish.

Salt:

Everything tastes better with salt. At least I think so.

Dry Mustard:

This will add a delicious tangy flavor into your carrot casserole.

Pepper:

The more flavor the better, right?

Milk:

This will give you casserole a thicker creamier flavor.

Sharp Shredded Cheese:

You can't have a cheesy casserole without some delicious cheese! I love the sharp shredded cheese but you can use any cheese that melts well.

Carrots:

It's not a carrot casserole recipe without them!

Ritz Crackers or Plain Bread Crumbs:

This will give a nice added flavor and texture to your casserole.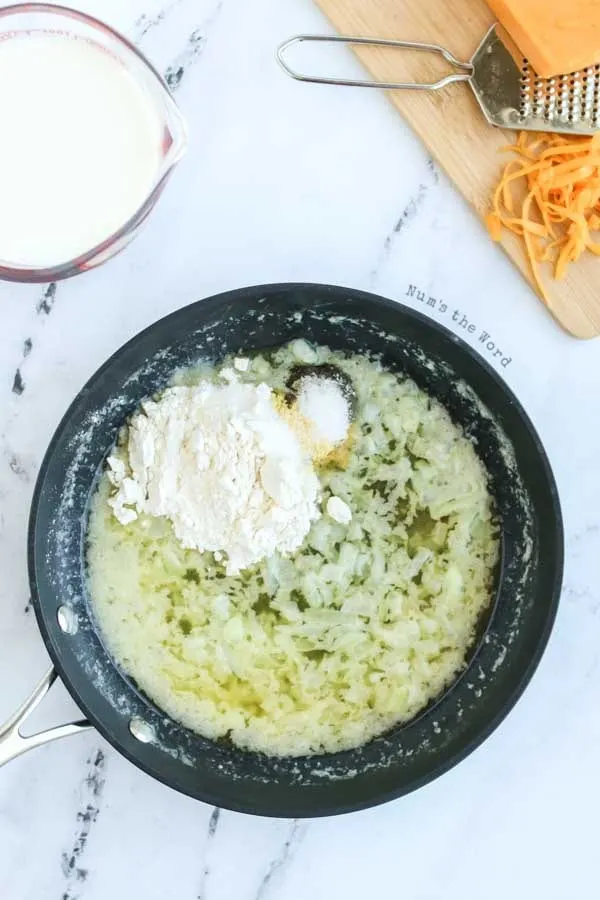 How should I cook my carrots?
I recommend steaming your carrots before adding them into your casserole dish. This will cut down your cooking time significantly.
Steaming carrots is actually very beneficial. Steaming carrots instead of frying them helps them keep their nutrients with a soft, melting texture.
Before you start steaming your carrots, make sure you cut them into your desired size for your casserole. I like to cut them up kind of small, but that is all up to you. If you don't want to use full sized carrots, this Carrot Casserole works great with baby carrots too!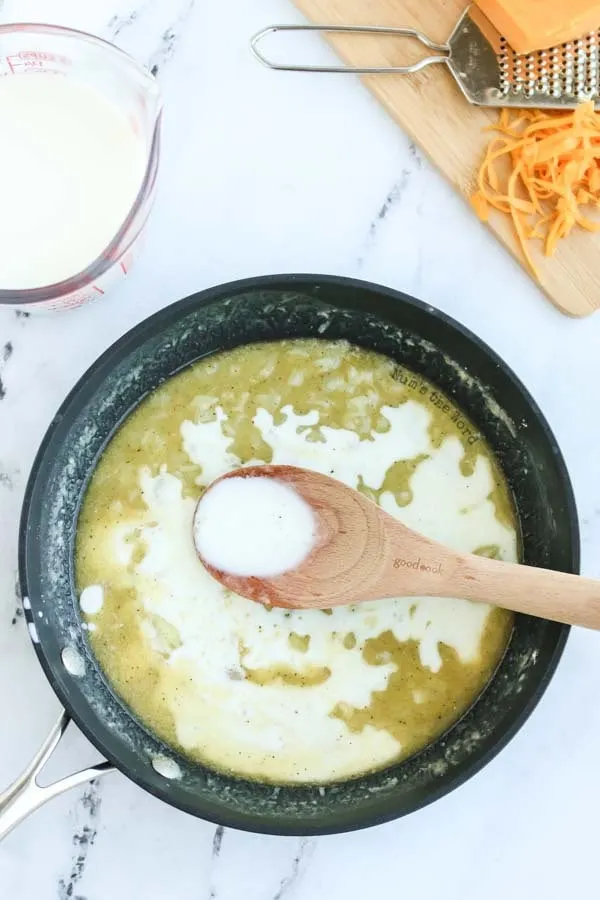 Pro Tip:
I like to steam my carrots in a steaming basket. If you don't have one, I've often substituted a metal strainer and a pot of water.
Simply fill your pot of water with ½ inch of water and place the metal strainer into the pot. Make sure your strainer fits inside your pot without touching the bottom.
Place your carrots in the strainer and a large lid over it all. Foil will also work in a pinch. Then bring the water to a boil and cook for about 5 minutes depending on the size of your carrots.
For this recipe, carrots should be soft enough to pierce with a fork, but firm enough to keep their shape.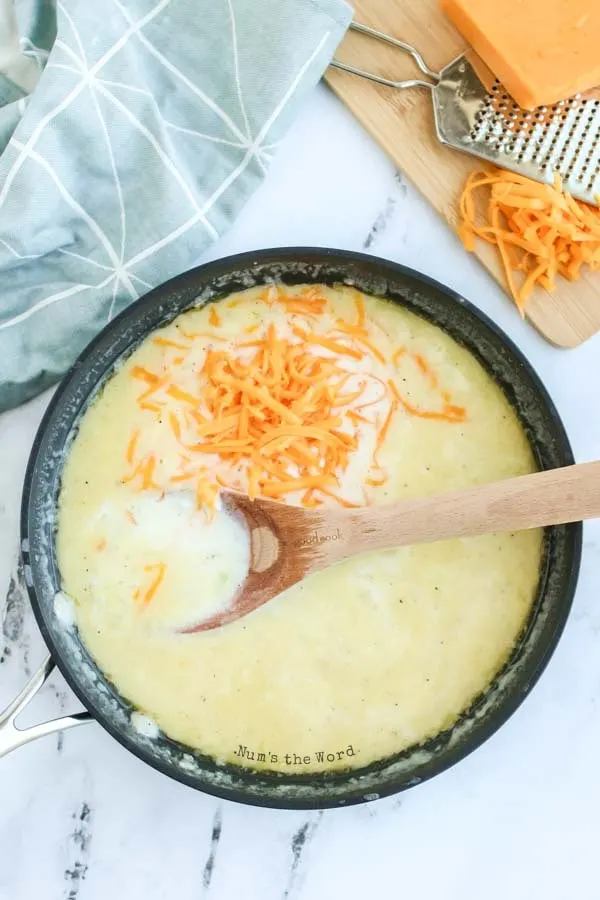 How long should I steam my carrots?
The time you need to steam your carrots all depends on their size. If you are using the recommended smaller size of carrots, you only need to spend about five minutes steaming them for this recipe.
Again you only want to steam them till they are soft enough to easily cut through them, too soft and your carrots will just become mushy.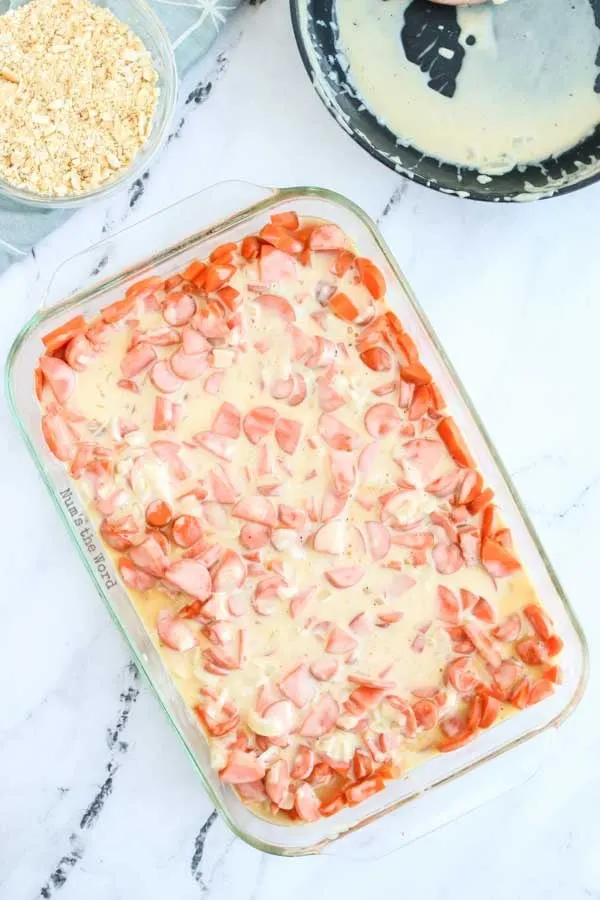 Do I have to peel my carrots before I cook them?
No! As long as you give them a good scrub before chopping them to remove any dirt, you can eat them with the skins on.
The reason most people peel carrots before eating or cooking is because the skin tends to have a slightly bitter taste. When cooking carrots covered in a cheese sauce you probably won't notice the skin at all.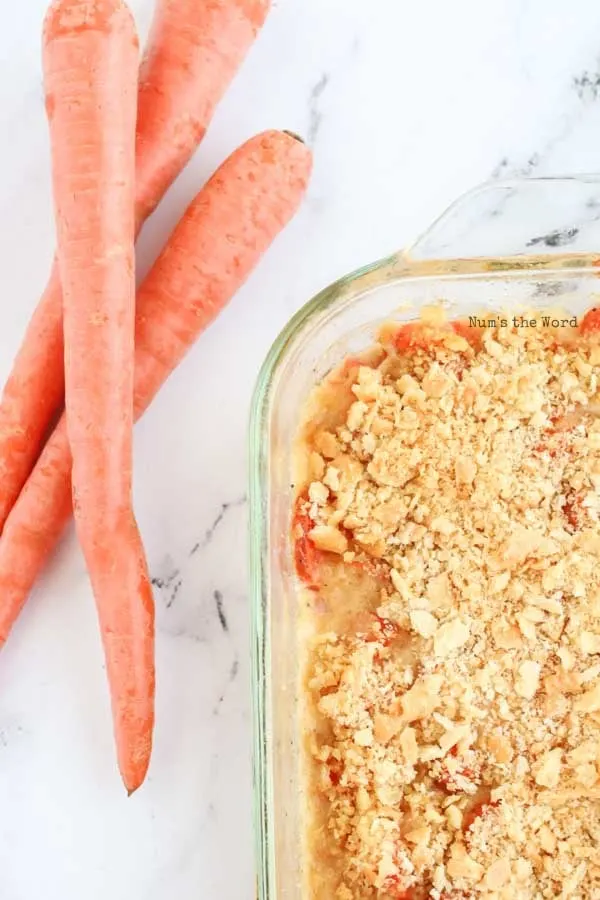 More Carrot Recipes You'll Love: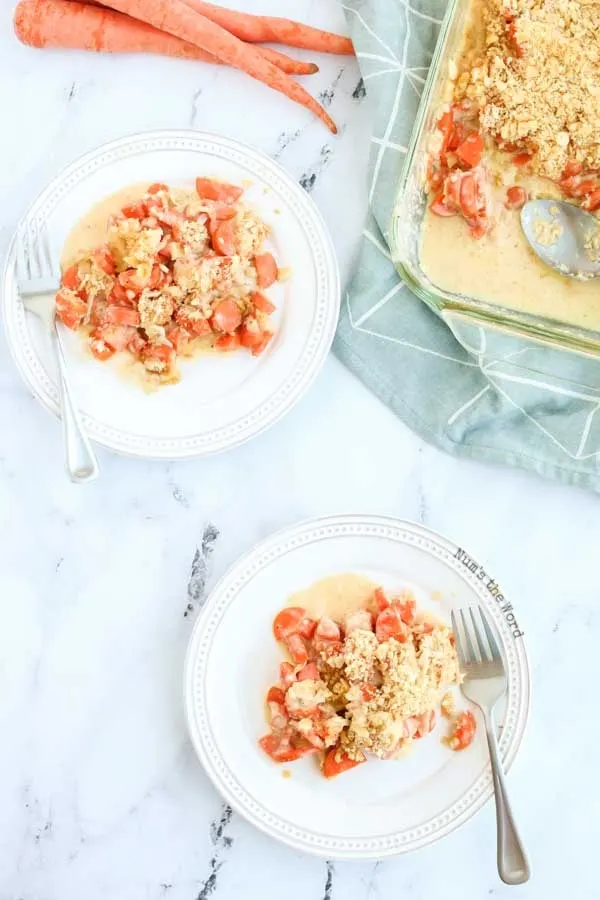 If you are a big casserole lover, which I know deep down you are, here are a few of my other favorite casserole recipes I know you are going to love!
This Carrot Casserole is a Summer and Holiday favorite in our house. Packed with flavor, this easy side dish is perfect for any meal!
Yield: 8 Servings
Cheesy Carrot Casserole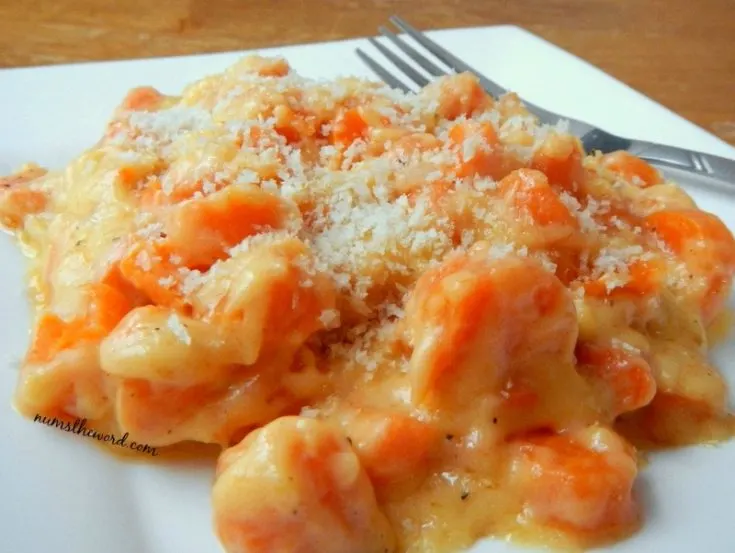 If you love carrots and you love cheese you must try this Cheesy Carrot Casserole. A perfect vegetable side dish to any meal!
Ingredients
1/2 cup butter
1/2 cup medium yellow onion
1/4 cup flour
1 teaspoon salt
1/2 teaspoon dry mustard
1/4 teaspoon pepper
2 cups milk
1 cup sharp cheddar cheese, shredded
2 pounds baby carrots or 12 large carrots, sliced into bite sized pieces
1 cup plain bread crumbs or ritz crackers
Instructions
Preheat oven to 350*F
Grease a 9 x 13 casserole dish and set aside.
Steam carrots until 1/2 way cooked. You want them to be soft enough to bite but still with a bit of a crunch. They'll finish cooking in the oven.
As carrots are steaming, in a saucepan combine butter and onion. Cook until onions are soft and translucent.
Add flour, salt, mustard and pepper and mix well to create a paste.
Slowly add 1/4 cup of milk at a time whisking continually until all the milk has been added to pan. You are making a basic roux. The mixture will thicken quite a bit at first but slowly thin out. If you add all the milk at once you'll have a clumpy mess, so only add 1/4 cup at a time, whisking well.
Cook for 5 minutes then turn off burner and add cheese. Mix well until cheese is melted and combined.
When carrots are cooked half way, place carrots on the bottom of the casserole dish.
Pour cheese mixture on top of carrots ensuring to cover carrots completely.
Sprinkle bread crumbs or crushed Ritz crackers on top of sauce and bake for 25 minutes.
Remove from oven and serve immediately.
Nutrition Information:
Yield:
8
Serving Size:
1
Amount Per Serving:
Calories:

330
Total Fat:

19g
Saturated Fat:

11g
Trans Fat:

1g
Unsaturated Fat:

6g
Cholesterol:

49mg
Sodium:

708mg
Carbohydrates:

33g
Fiber:

6g
Sugar:

13g
Protein:

9g
Originally Posted: January 14, 2016
Photos & Text Updated: September 11, 2020