Cheesy Carrot Casserole – If you love carrots and you love cheese you must try this Cheesy Carrot Casserole. A perfect vegetable side dish to any meal! Kid friendly and a great way to use up fresh garden carrots!
This post contains affiliate links.  If you click on an affiliate link and make a purchase, I will make a small percentage on your purchase, which helps keep this website running! Thank you!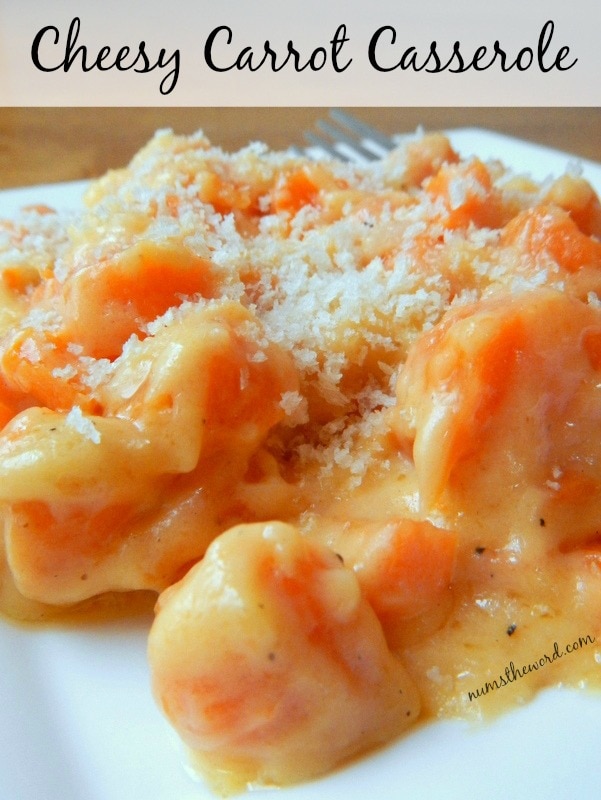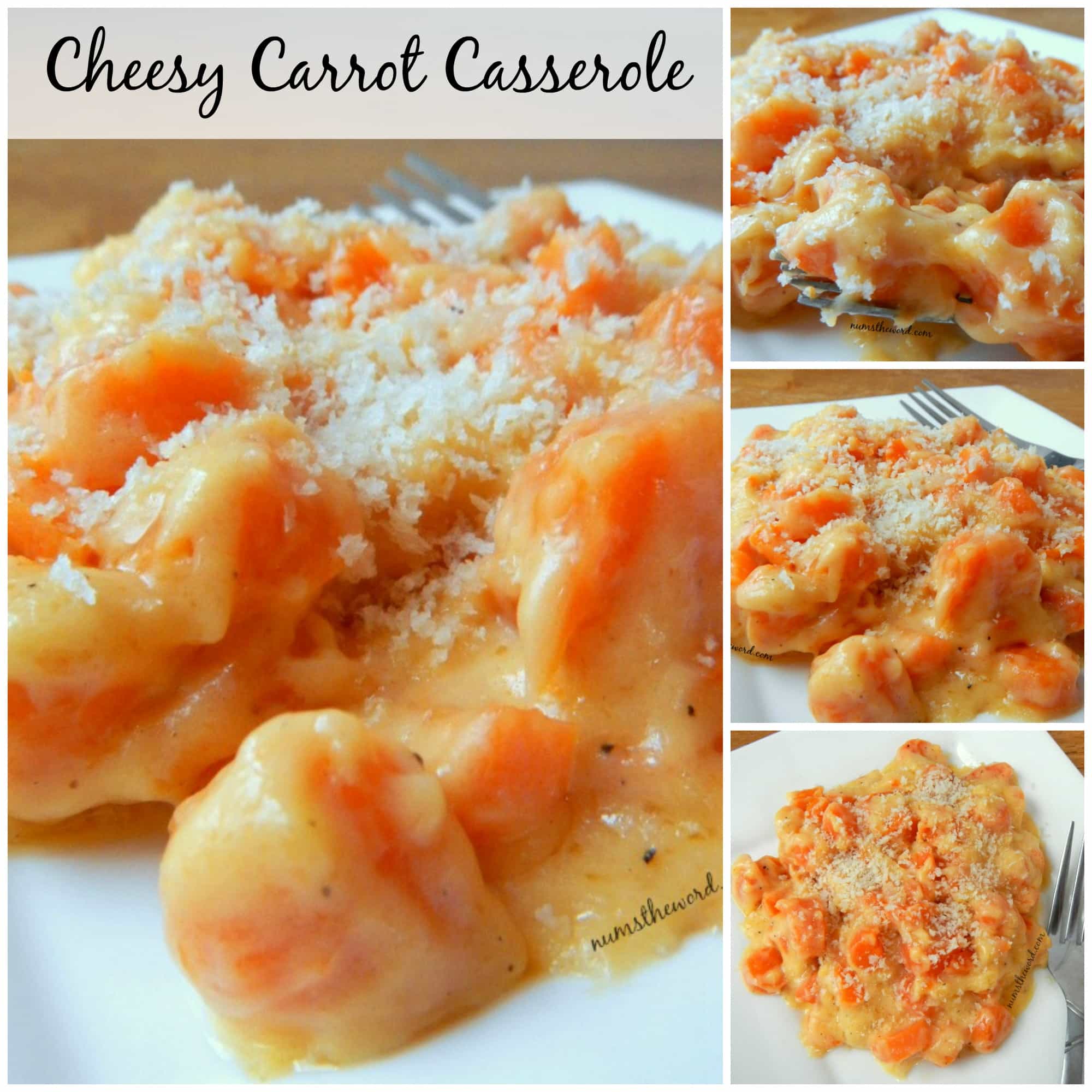 My dear foodie friends…it is time to step out of your side dish, veggie dish, non-dish rut.
It is time to step back from the canned vegetable world and try something new.
This Cheesy Carrot Casserole is the answer.
Last year, I stumbled upon a recipe for Cheesy Broccoli Casserole.
I like broccoli, and I like cheese and so I whipped it up.
Holy Guacamole it was good.  Soo soo good.  It's now a regular dish at our dinner table good.
So when I was flipping through an old cookbook I found at Good-Will (I love to pick up old church cookbooks!), and found a recipe for Cheesy Carrot Casserole, I knew that not only did I need to buy that cookbook but I also had to try this recipe.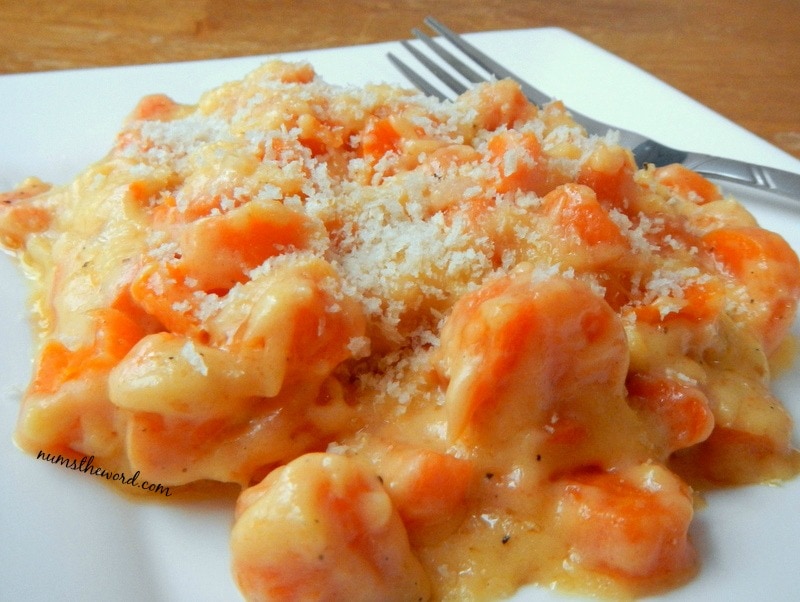 Cheesy Carrot Casserole is not something I had heard of before.
Cooked carrots are a favorite and I highly recommend the candied carrots as a future side dish.
However Cheesy Carrot Casserole was new to me; and it was calling my name!
I whipped this casserole up when we had company over for dinner.
I've been known to try new recipes out on dinner guests so this was the perfect chance!.
I adapted the recipe to what I had on hand and it exceeded my expectations.
I literally ate this, and this alone, for lunch the next day.

Our guests all agreed that it was tasty.
The carrots were tender, the cheese sauce creamy and overall, it took a healthy veggie and made it less healthy and much tastier.
Plus as I mentioned earlier, the leftovers reheat well.  Something that can't be said about everything food related.
If you love cheese and carrots then this Cheesy Carrot Casserole is a must try!
Try it on your kids and see what they think.  You might just find a new dinner time winner with this recipe!
Yield: 8 Servings
Cheesy Carrot Casserole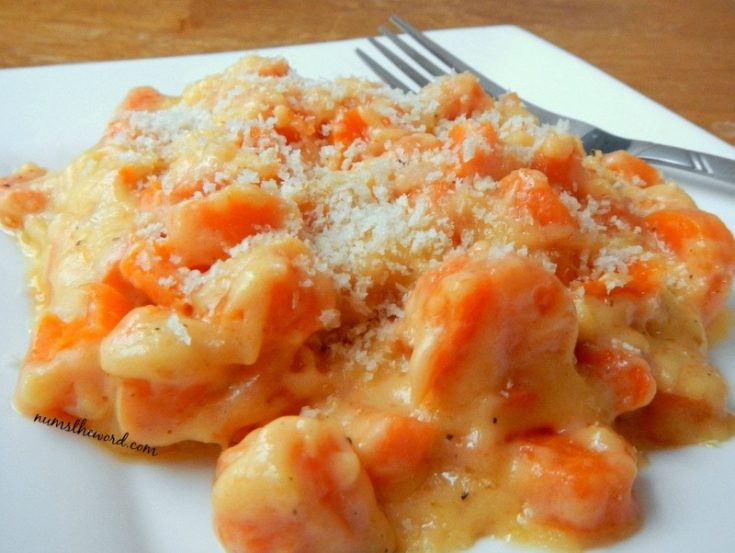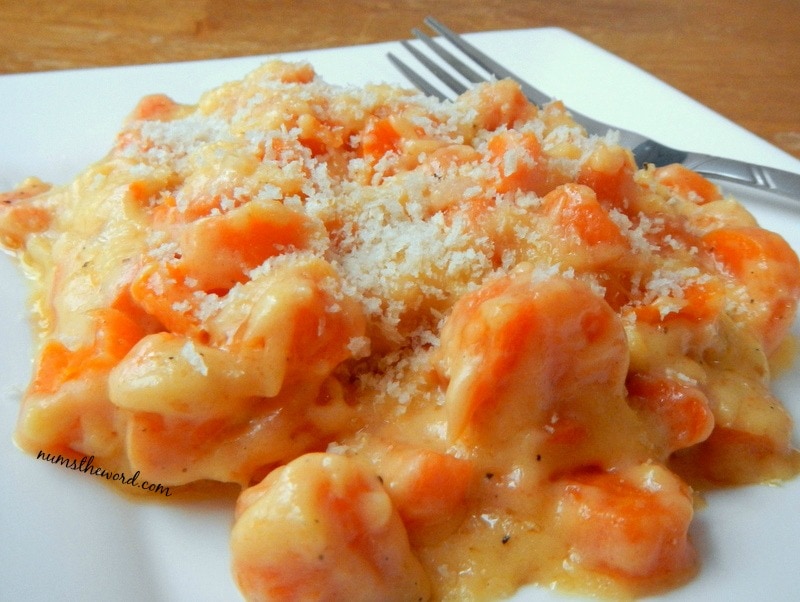 Ingredients
1/2 cup butter
1/2 cup medium onion
1/4 cup flour
1 teaspoon salt
1/2 teaspoon dry mustard
1/4 teaspoon pepper
2 cups milk
1 cup sharp cheddar cheese, shredded
2 pounds baby carrots or 12 large carrots, sliced into bite sized pieces
1 cup plain bread crumbs or ritz crackers
Instructions
Preheat oven to 350*F
Grease a 9 x 13 casserole dish and set aside.
Steam carrots until 1/2 way cooked. You want them to be soft enough to bite but still with a bit of a crunch. They'll finish cooking in the oven.
As carrots are steaming, in a saucepan combine butter and onion. Cook until onions are soft and translucent.
Add flour, salt, mustard and pepper and mix well to create a paste.
Slowly add 1/4 cup of milk at a time whisking continually until all the milk has been added to pan. You are making a basic roux. The mixture will thicken quite a bit at first but slowly thin out. If you add all the milk at once you'll have a clumpy mess, so only add 1/4 cup at a time, whisking well.
Cook for 5 minutes then turn off burner and add cheese. Mix well until cheese is melted and combined.
When carrots are cooked half way, place carrots on the bottom of the casserole dish.
Pour cheese mixture on top of carrots ensuring to cover carrots completely.
Sprinkle bread crumbs or crushed Ritz crackers on top of sauce and bake for 25 minutes.
Remove from oven and serve immediately.
Originally Posted: January 14, 2016
Other Carrot Recipes You'll Love...