Florentine Cookies are a delicious and simple cookie with great flavor and beautiful presentation! These thin and crisp cookies are the perfect addition to your holiday Christmas cookie rotation. They also make a great treat any time of year!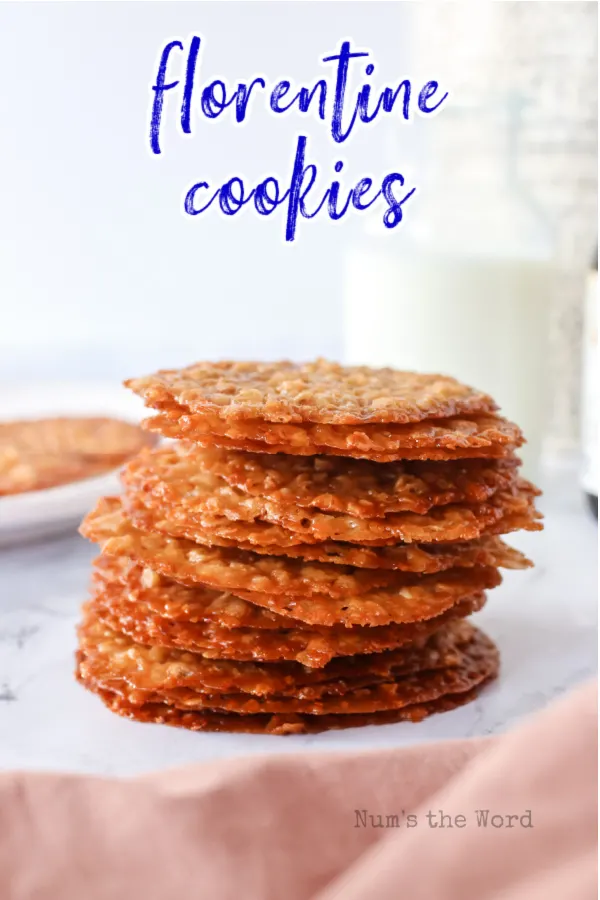 Often a cookie this crisp and delicate seems like it would be difficult to make, but that's not the case with this quick and easy Florentine lace cookie recipe!
While you might want to use a few baking sheets in rotation to speed up the process, overall these cookies are simple to make and have a delightfully delicious taste and texture.
Whether you're getting your Christmas or holiday cookie lineup settled or are just a big fan of crisp and sweet lace cookies, this is the recipe for you!
It's also made with easy to find household ingredients that you probably already have on hand — so you can make and enjoy this tasty treat any time!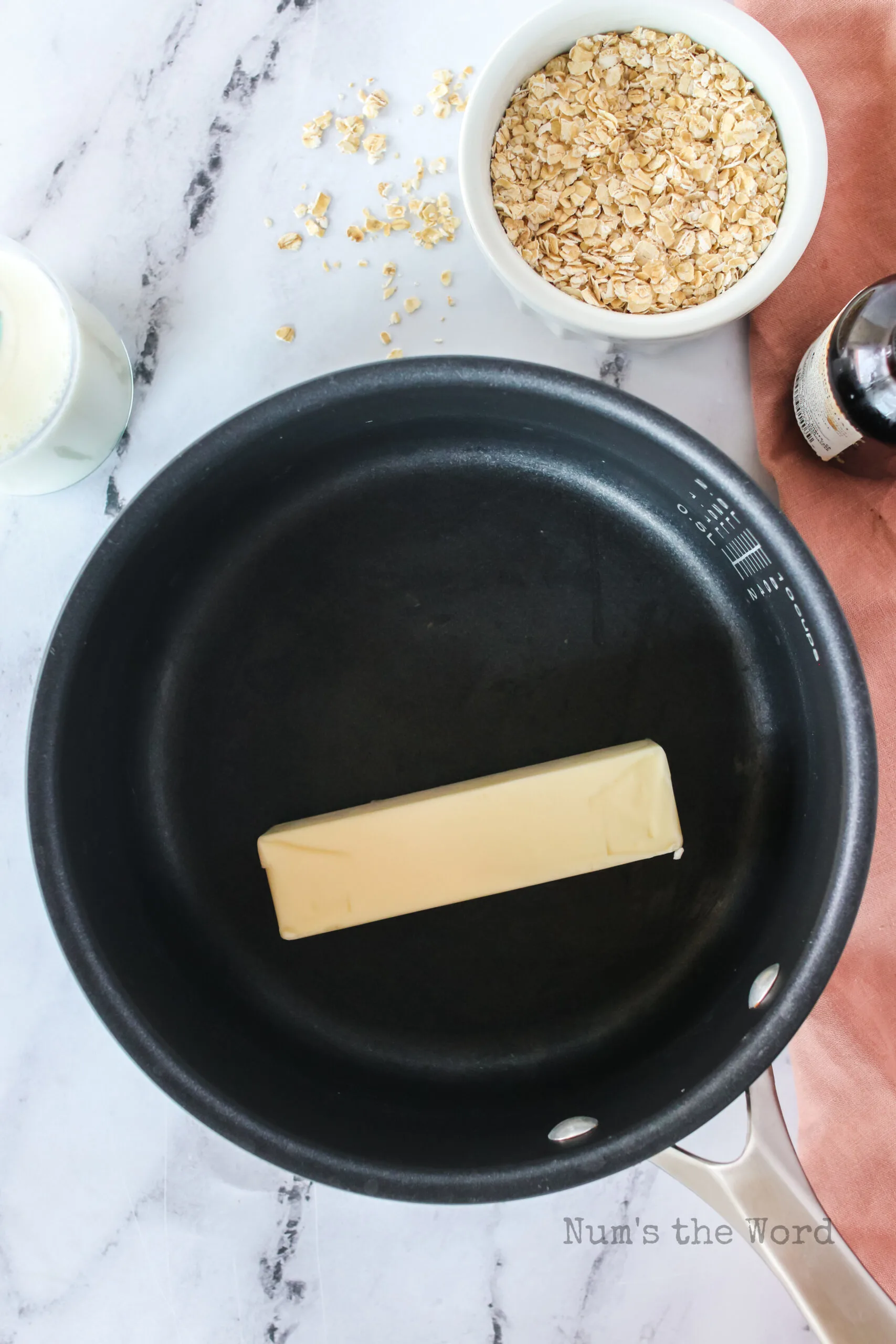 What is a Florentine cookie?
A Florentine Biscuit, or Lace Cookies, or Florentine Lace Cookie, or sometimes just called a Florentine, is a flat, almost lace-like cookie that is crisp and sweet.
Florentines were originally made with ground nuts and dried fruit, though there are several different ingredients that can be used to make them.
They are also often dipped or drizzled with chocolate.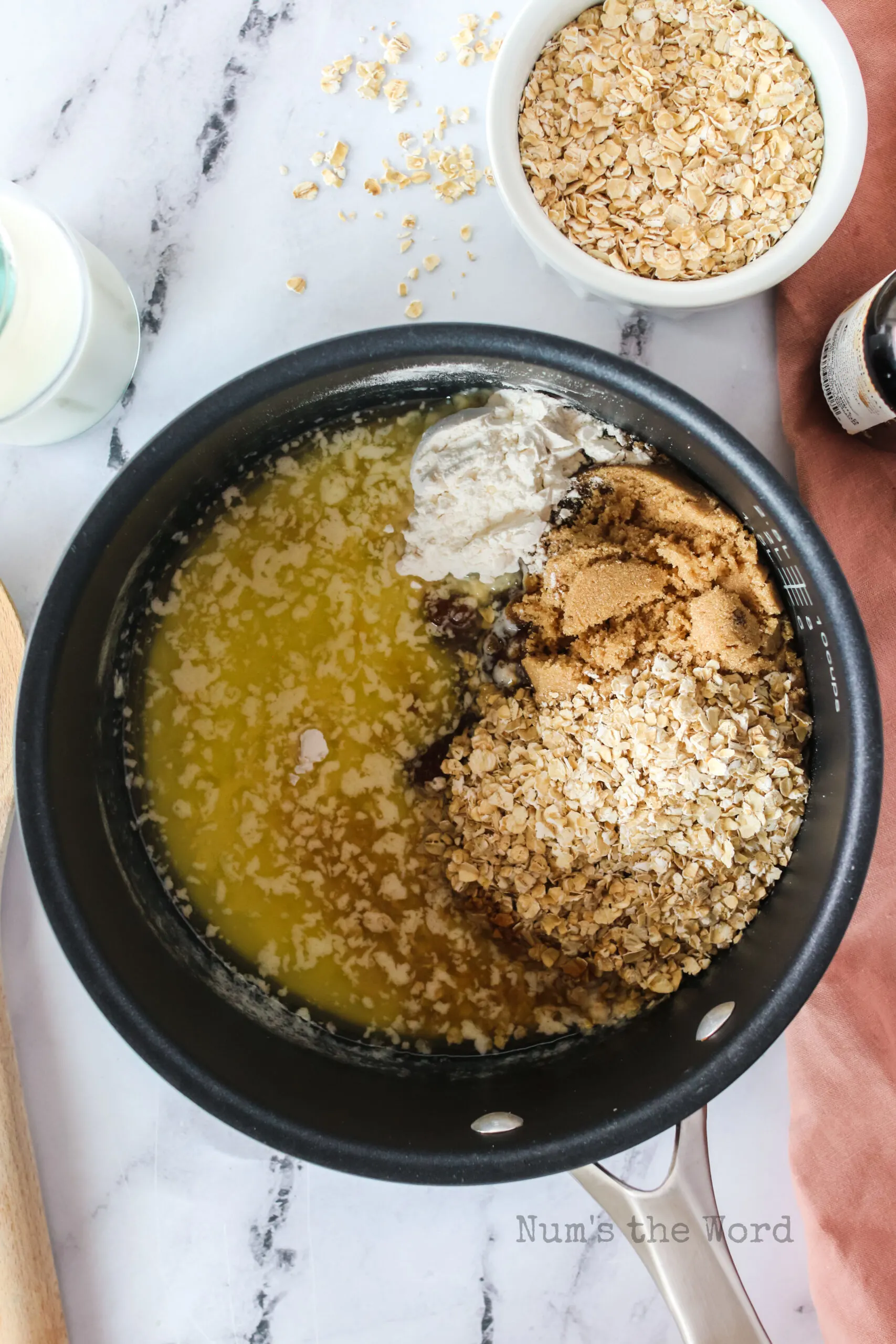 Who invented Florentine cookies?
This is always a fun question to dive into, because there are often very different and competing answers from different parts of the world!
It would seem this recipe is no different in that regard, with various different regions vying for credit for this yummy treat.
Florentine Cookies are thought to originate from Florence, Italy (which the name itself suggests), but other accounts claim their origins can more accurately be traced to Brittany, France during the 16th century. Still, others claim they are of Austrian origins!
In one account, supposedly a pastry chef who worked for the Medici family in Florence brought the recipe with him while visiting King Louis XII and his second wife, Anne, Duchess of Brittany.
It can be hard to track down pesky things like the origins of recipes … especially ones that become so well-loved across the world!
Though the original Florentine Cookies were made with mostly nuts, dried fruit, and honey, this recipe has evolved a bit from the traditional one.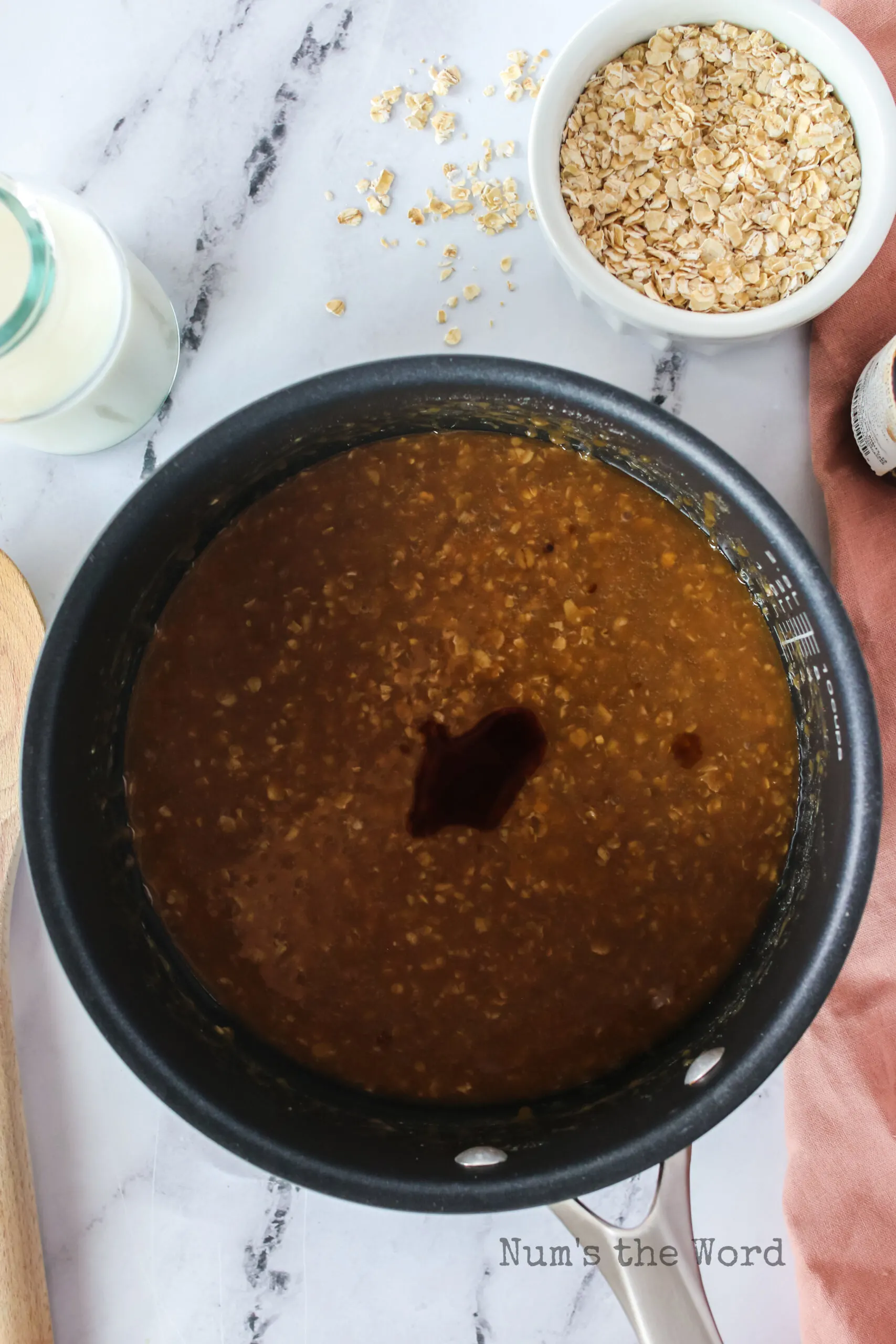 How to make Florentine cookies?
To make this Florentine cookie recipe, you'll need the following ingredients below. These cookies are an outstanding treat for any occasion!
Butter

– butter makes these cookies rich and helps them crisp up nicely.

Brown sugar

– between the butter and brown sugar, these cookies are nearly a crispy toffee or caramel! Delicious.

Quick cooking oatmeal

– while some of the traditional Florentine recipes used nuts and dried fruit, these oatmeal lace cookies are a delicious and nut-free version.

Flour

– flour helps hold the cookie batter together while cooking.

Milk

– milk provides a bit of extra liquid for the cookies to help them reach the right consistency during cooking!

Vanilla

– the perfect addition and sweet flavor enhancer.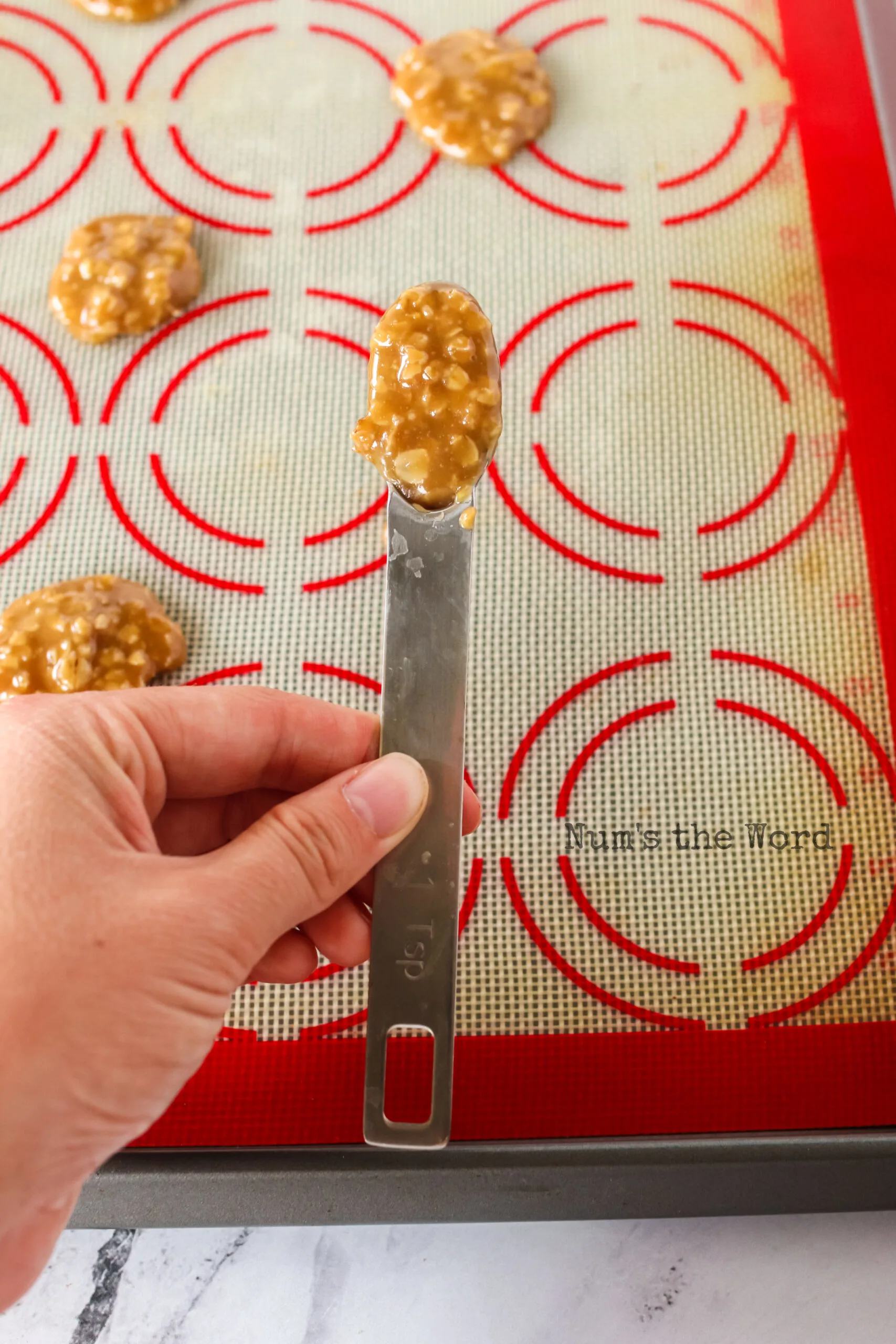 Can Florentine cookies be made without ground nuts?
Absolutely! Though many versions of lace cookies contain nuts and dried fruit, one of the things that I think makes these the BEST Florentine lace cookies is that they are made with common household ingredients that almost anyone can enjoy!
Oats are easy to find at your local grocery store and are nut free, making this a treat that is more allergy friendly, less expensive, and easier to make!
Now that we've talked about the ingredients you'll need, here are the basic steps for making this oatmeal lace cookies recipe:
Melt

butter in a small saucepan.

Stir

in brown sugar, oatmeal, flour, and milk and bring to a boil.

Remove

from heat and add vanilla.

Spoon

onto a prepared baking sheet and cook.

Allow

to fully cool before removing.

Enjoy

!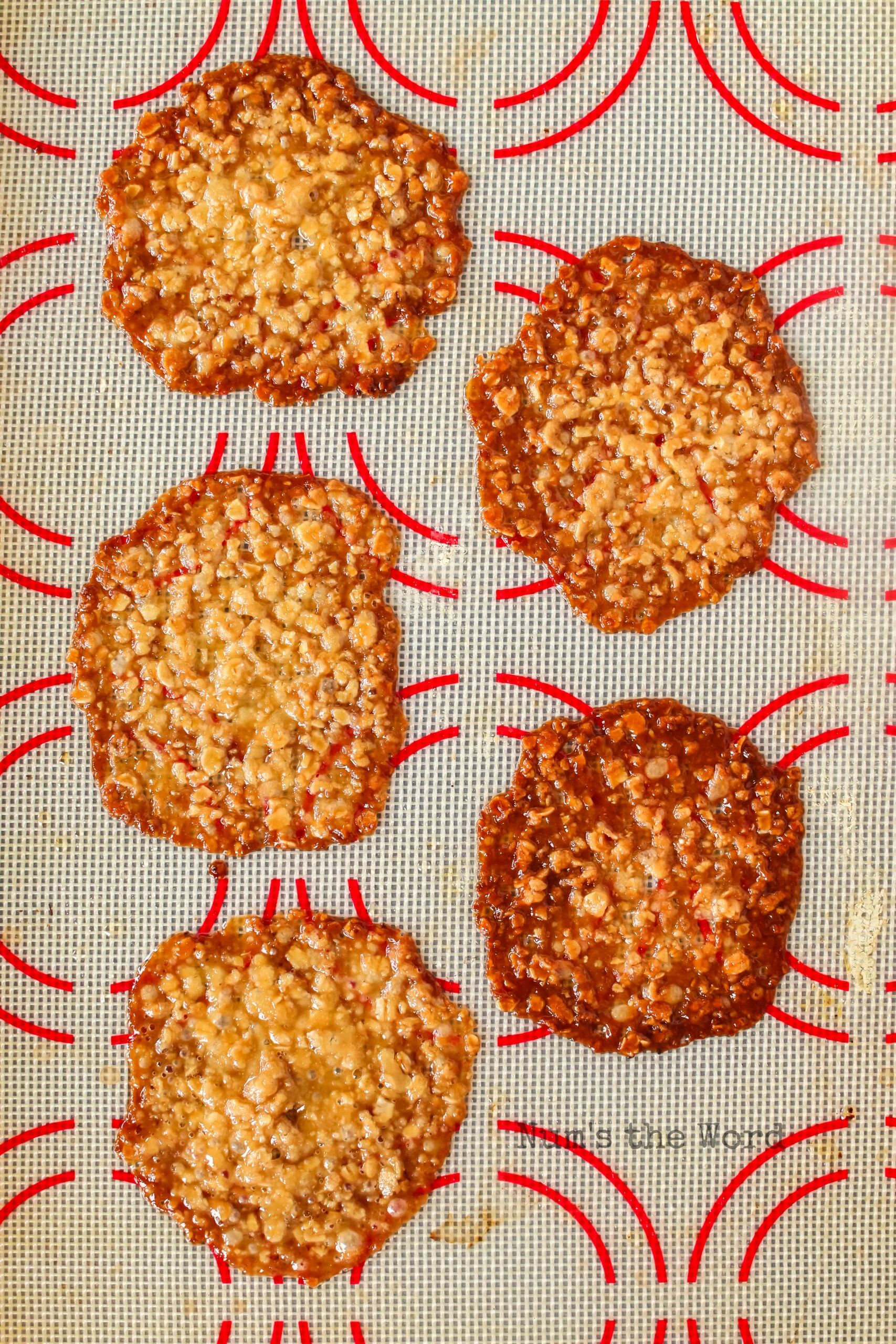 How to make chocolate Florentine cookies?
As mentioned above, oftentimes a lace cookies recipe will have the bottom of the cookie dipped in chocolate or the top drizzled with chocolate.
If this is how you would like to prepare your cookies, melt some chocolate chips in the microwave and drizzle the top or dip the bottoms of the cookies in the melted chocolate.
This can make for an even more beautiful presentation, and the chocolatey flavor pairs very nicely with the candied-crisp cookies. Allow the chocolate to cool and harden before storing the cookies.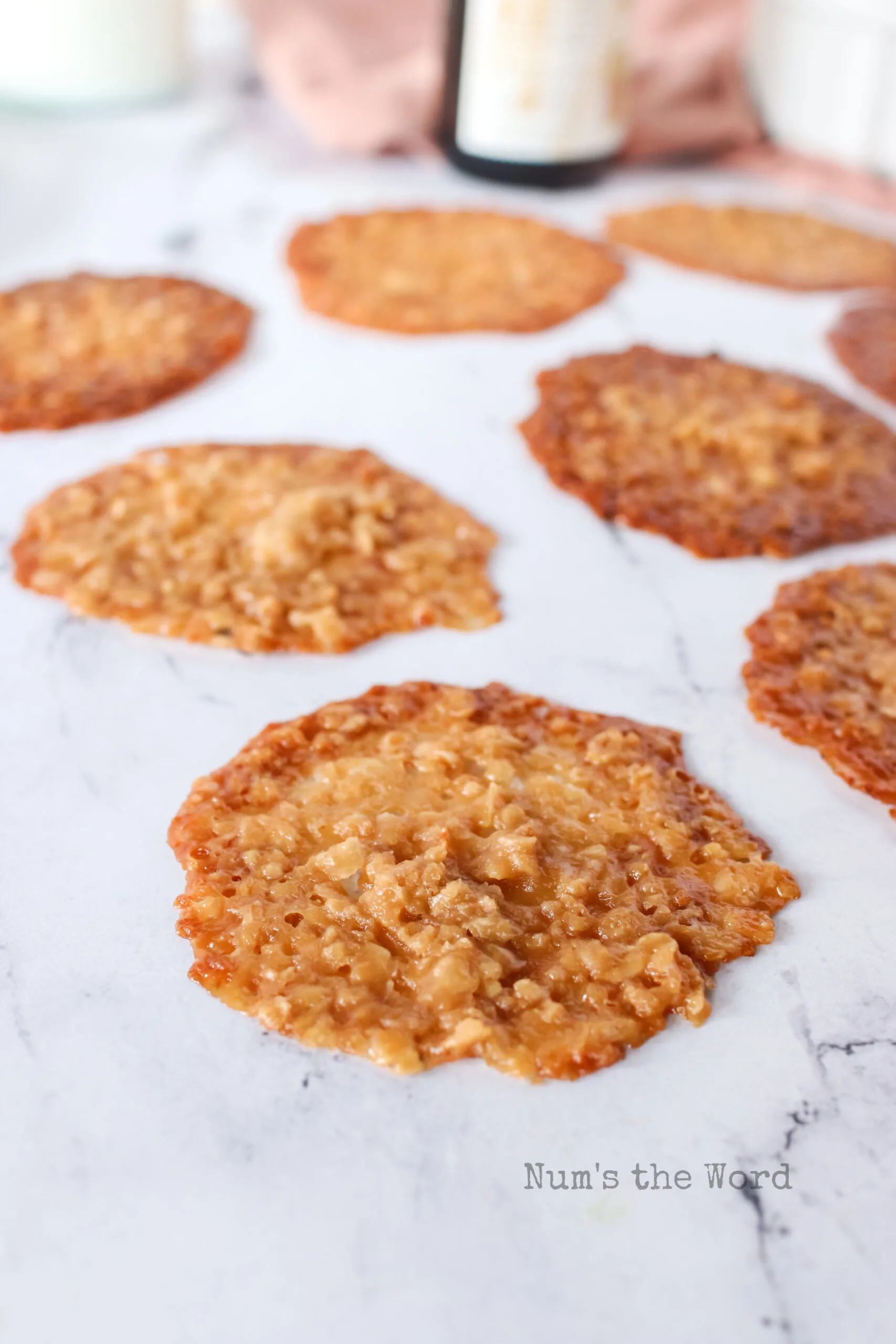 How to store Florentine cookies?
Because this Florentine lace cookie recipe should give you very thin and crisp cookies, you'll want to keep them that way by storing them in an airtight container at room temperature.
Any moisture or humidity in the air will cause the cookies to become soft and chewy, which just isn't how they're meant to be enjoyed!
So be sure to keep these tasty treats in an airtight container or bag if you manage to have any leftovers.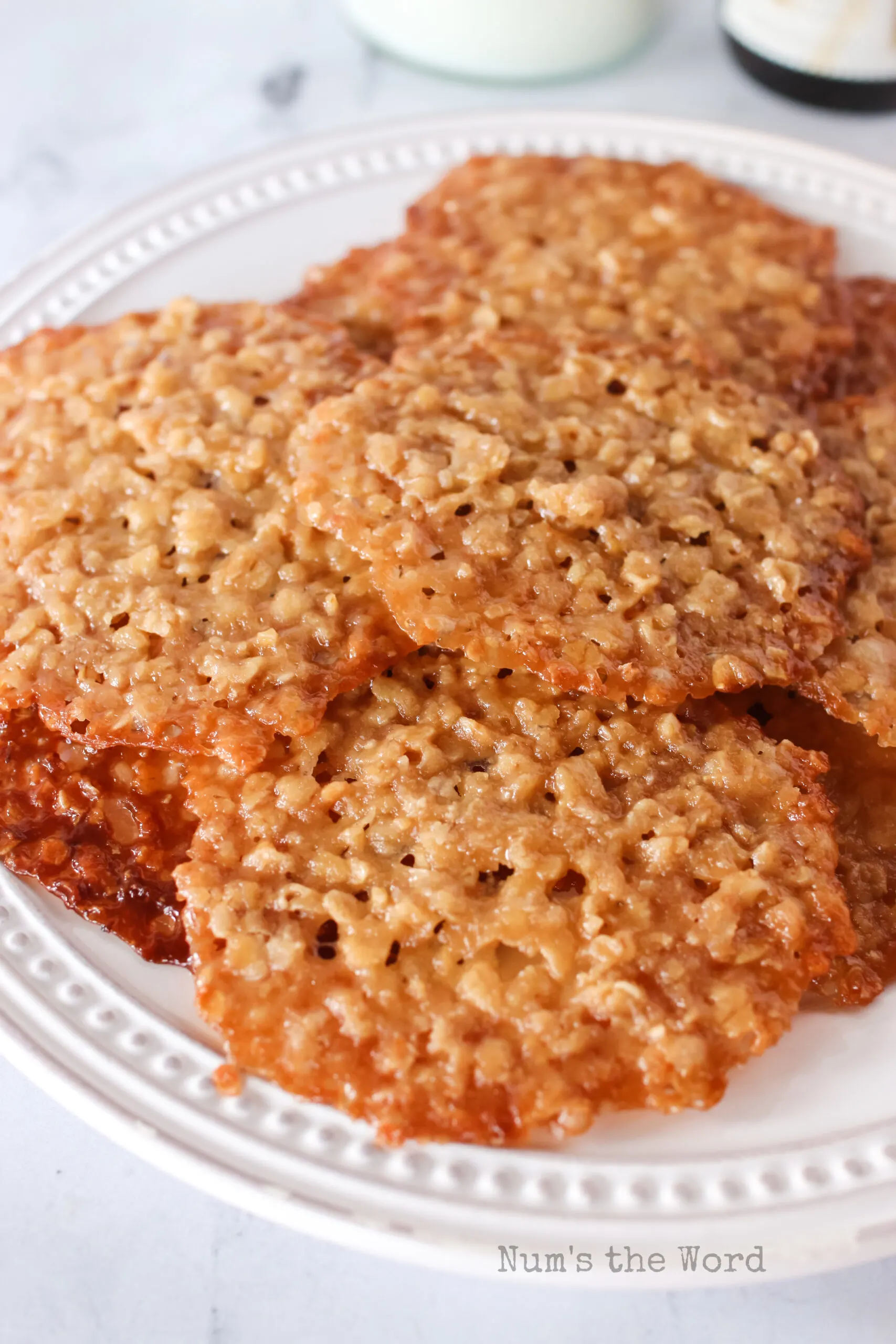 Can you freeze Florentine cookies?
While these are easy Florentine Lace Cookies, they are still delicate. Because they are thin and crispy and do not do well with moisture, you should not freeze them.
Thin, crispy cookies with a liquid-y batter do not hold up well to freezing. They do, however, keep well for up to a week if stored correctly at room temperature!
Are Florentine cookies a Christmas cookie?
In my opinion Florentines are an anytime cookie! But they make a lovely Christmas cookie as well. They are simple, crisp, beautiful, and absolutely delicious, which makes them a great addition to any Christmas cookie plate or party.
Any time is a great time to make and enjoy these delicious Florentine Lace Cookies. Whether it's the holidays or the middle of June, you're bound to love the sweet flavor and crisp texture! Make and share with your friends and family and spread joy through your baking adventures.
Yield: 24 Cookies
Florentine Cookies
Florentine Cookies are a delicious and simple cookie with great flavor and beautiful presentation! These thin and crisp cookies are the perfect addition to your holiday Christmas cookie rotation.
Additional Time
10 minutes
Ingredients
1/2 cup butter
3/4 cup brown sugar
1/2 cup quick cooking oatmeal
2 Tablespoons all purpose flour
2 Tablespoons milk
1/2 teaspoon vanilla extract
Instructions
Preheat oven to 375*F.
Line a cookie sheet with a baking mat or non-stick foil.
In a small saucepan, melt butter.
Add brown sugar, oatmeal, flour and milk and bring to a boil.
Cook for 2 minutes, stirring frequently.
Remove from heat and add vanilla.
Using a teaspoon (NOT TABLESPOON!), spoon out 5 teaspoons of cookie batter onto the cookie sheet in a zigzag pattern. You'll only be able to cook 5 cookies at a time, anymore and they will run together. The cookies will spread to 3-4 times their size when baking so they need plenty of room to spread.
Bake for 5 minutes, then remove from the oven and let cool completely on the cookie sheet before removing from the pan to a cooling rack.
This recipe works best with 3 or 4 cookie sheets going at a time so that the cookies can fully cool (about 10 minutes per pan) while others are in the oven.
Once cookies are cool, store in an AIRTIGHT container.
Humidity and moisture will soften these and make them chewy.
They should be paper thin and crispy when fully cooled.
Nutrition Information:
Yield:
24
Serving Size:
1
Amount Per Serving:
Calories:

62
Total Fat:

4g
Saturated Fat:

2g
Trans Fat:

0g
Unsaturated Fat:

1g
Cholesterol:

10mg
Sodium:

33mg
Carbohydrates:

7g
Fiber:

0g
Sugar:

6g
Protein:

0g