This 5 minute Homemade Buttercream Frosting is the best you'll ever try! Rave reviews by everyone who has made it on how absolutely delicious it is! This will become your go to recipe guaranteed!
This post contains affiliate links.  If you click on an affiliate link and make a purchase, I will make a small percentage on your purchase, which helps keep this website running! Thank you!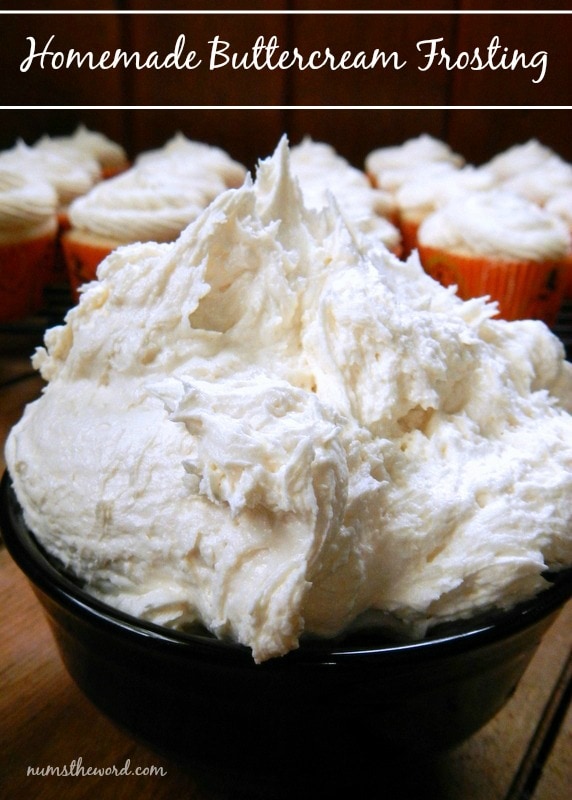 When it comes to a good cake or cupcake, you can't skimp on the frosting.
Frosting has the power to make or break and entire cake.
Forget what kind the cake is, chocolate, red velvet, vanilla, sweet potato – that is what it is.
And forget the filling.
All of that doesn't matter if the first thing you taste is bad frosting.
The frosting though can either turn that delicious cake into an amazing cake or an Ehh cake.
This Homemade Buttercream Frosting will certainly take any cake or cupcake from generic to amazing.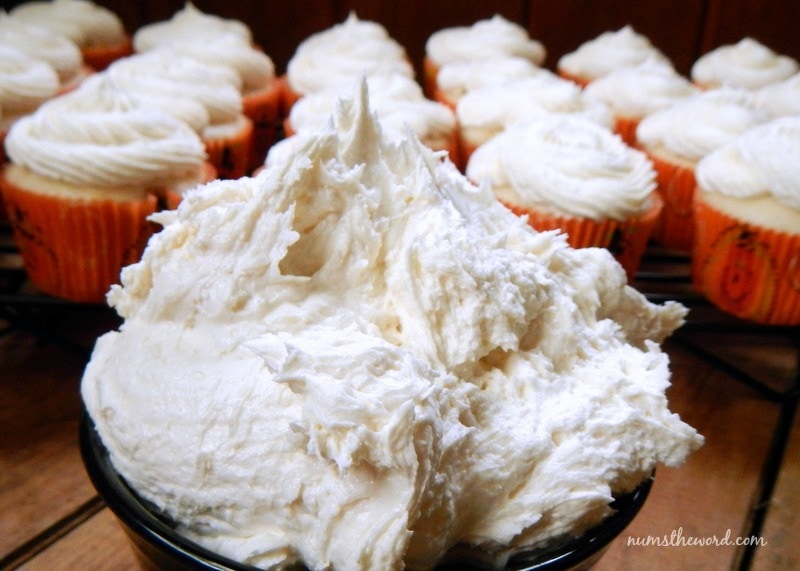 I tend to be one of those people, when I attend a birthday or a wedding, will gingerly pick out the actual cake and eat that while leaving the frosting on my plate.
Are you with me?
Generally speaking formal cake frosting is packed with lard and Crisco and BLAH ingredients that taste more like wax to me than yummy frosting.
However, that isn't the case with this frosting.
This frosting is simple to make, tastes EXACTLY like buttercream should and works well with any flavor of cupcake or cake.
You can use it as a filling between cake layers (though I HIGHLY recommend a flavored curd – like lemon, lime or raspberry (or any other flavor).
It also can be piped onto a cake and will hold it's shape!
This is my favorite buttercream frosting recipe and I hope you'll enjoy it too!
Homemade Buttercream Frosting
Ingredients
1 cup of butter, softened
3 cups powdered sugar
1 teaspoon vanilla extract
2 Tablespoons heavy whipping cream
Instructions
Using a stand or hand mixer, blend butter until smooth & creamy.
Add powdered sugar 1/2 cup at a time until fully incorporated.
Add vanilla and mix well.
Add heavy whipping cream and blend well until full mixed in.
Fill pipping bag and pipe onto cake or cupcakes.
https://numstheword.com/homemade-buttercream-frosting/
Recipe Adapted from Food Network
Other Frosting Recipes You'll Love...