Funfetti Buttercream Frosting is the perfect topping for any birthday cake or cupcakes! Kids of all ages love the colorful sprinkles in this creamy frosting! Easy to make and oh so tasty!
This post contains affiliate links.  If you click on an affiliate link and make a purchase, I will make a small percentage on your purchase. This helps keep this website running! Thank you!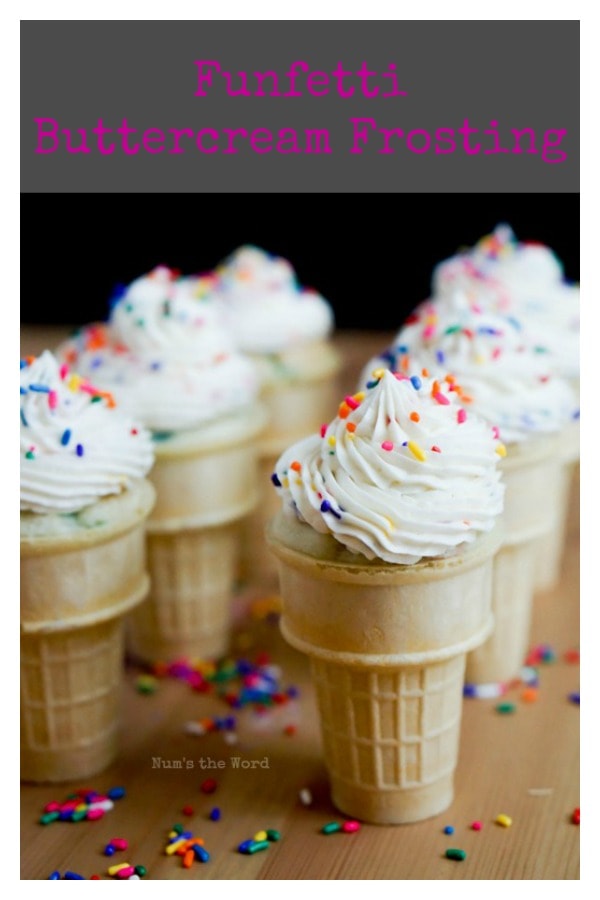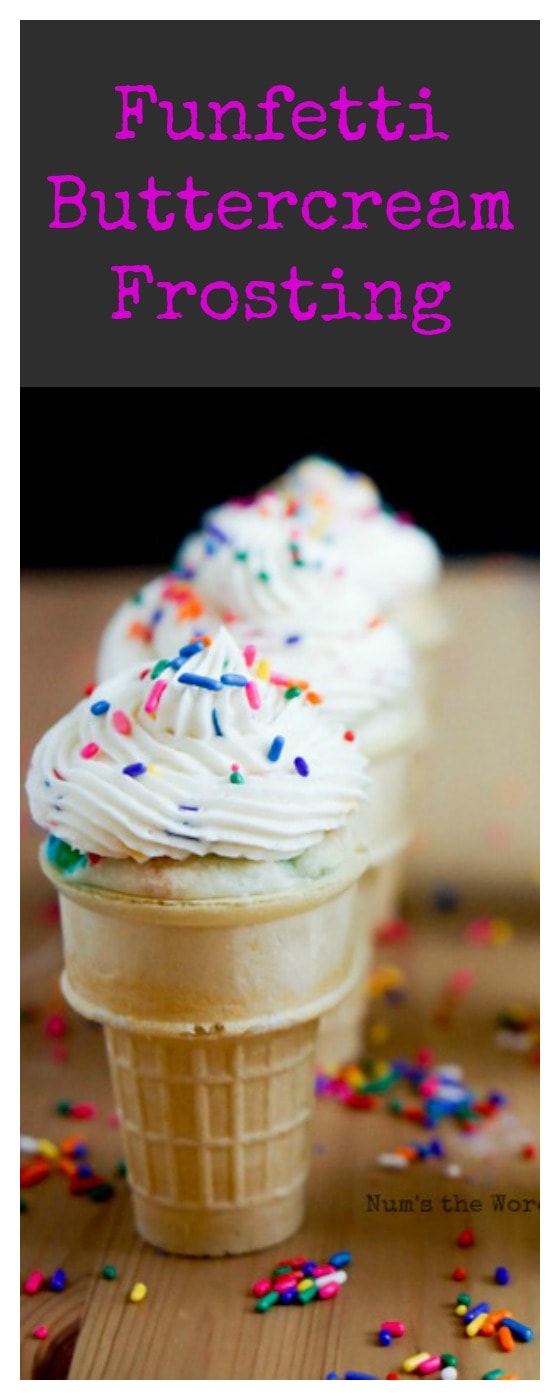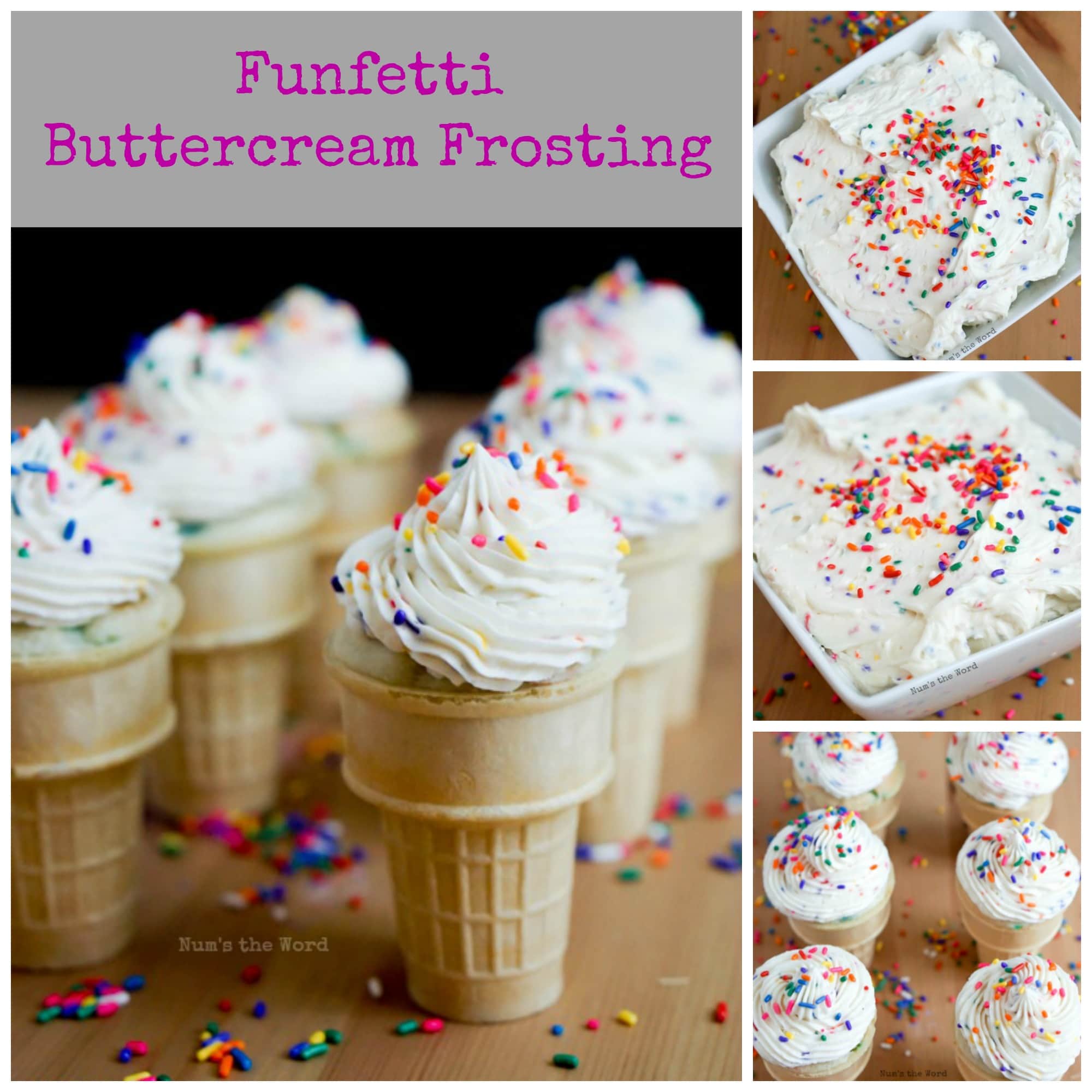 Do your kids get as excited over sprinkles as mine do?
My kids LOVE sprinkles and love when bake or cook with them.
This year my daughter has been asking for us to do classic Funfetti cupcakes for her Cupcake and Lemonade stand.
I was a bit on the fence about the idea as it seemed so basic and simple and we generally do fun gourmet cupcakes for her stand.
So this year we decided to add our own special twist.
We baked the Funfetti Cupcakes in an ice cream cone.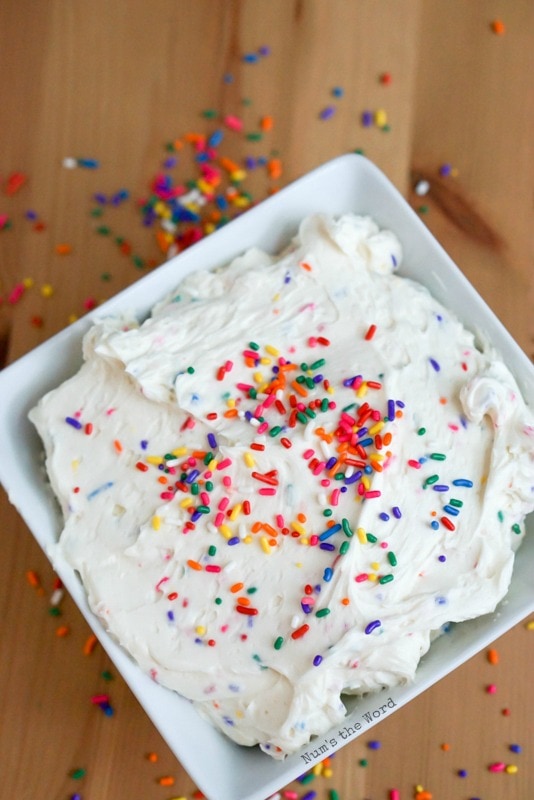 Then we topped them with a scoop of ice cream and served them to her customers.
My husband warned me though that I should have an alternate option for those who wanted their cupcakes to go.
Not listening to him I decided not to create a frosting to go with them.
Big Mistake.
We had to turn away several "to-go" cupcake orders because Ice Cream doesn't make a great long term "frosting."
Had I listened to him, not only would we have sold more cupcakes but I would have realized that no matter what, I had to make a frosting to go with the cupcakes for the next day.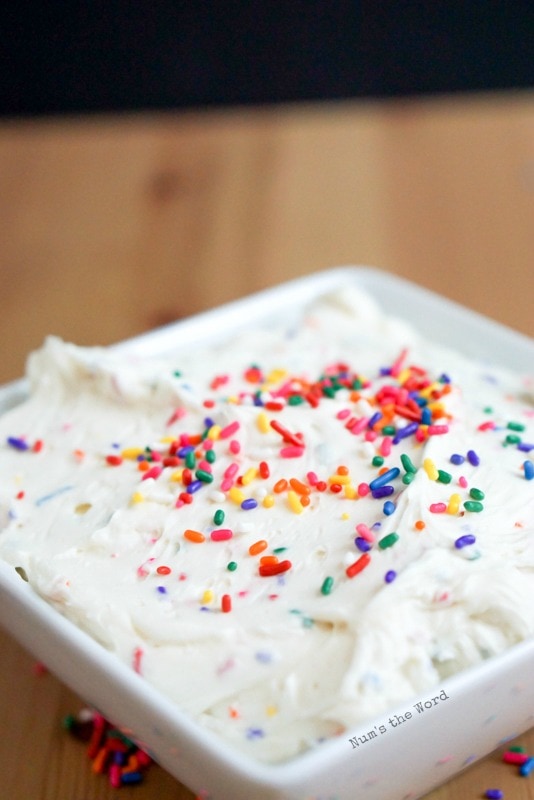 Every Summer I enroll my kids in 6 weeks of swim lessons.
And during swim lessons, we bring all the swim teachers cupcakes on Thursdays as a way to say thank you for all they do.
Taking ice cream isn't an option at the pool so I had to make frosting for the cupcakes.
Hence, I should have just made it the night before for our cupcake stand and then I'd have already had frosting for Thursday.
Instead I had to whip up a batch that morning as we were rushing around before swim lessons.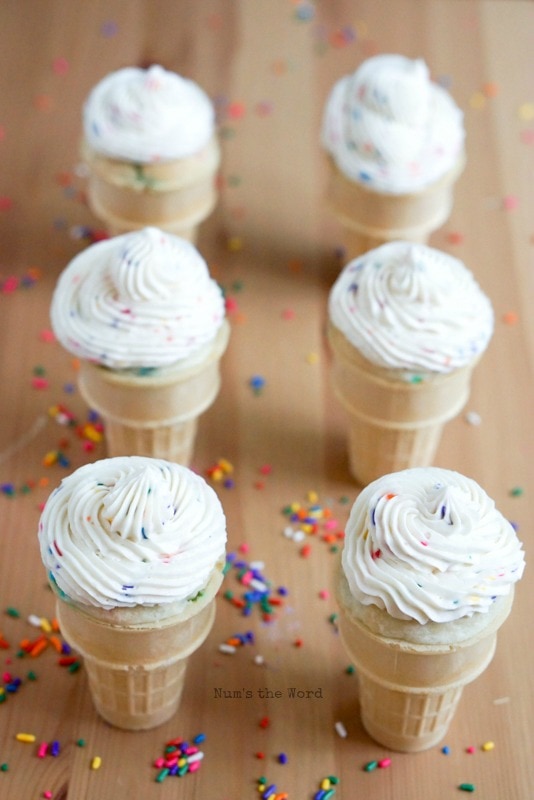 In contemplating what the best frosting would be for Funfetti cupcakes, the only flavor that I felt would be acceptable was Funfetti Buttercream Frosting of course!
We LOVE my Buttercream Frosting recipe.
It is hands down the best buttercream I've ever had and I cannot get enough of it.
It makes EVERY cake and cupcake taste sooo good.
Funfetti Buttercream Frosting is just my easy Buttercream frosting with the addition of sprinkles.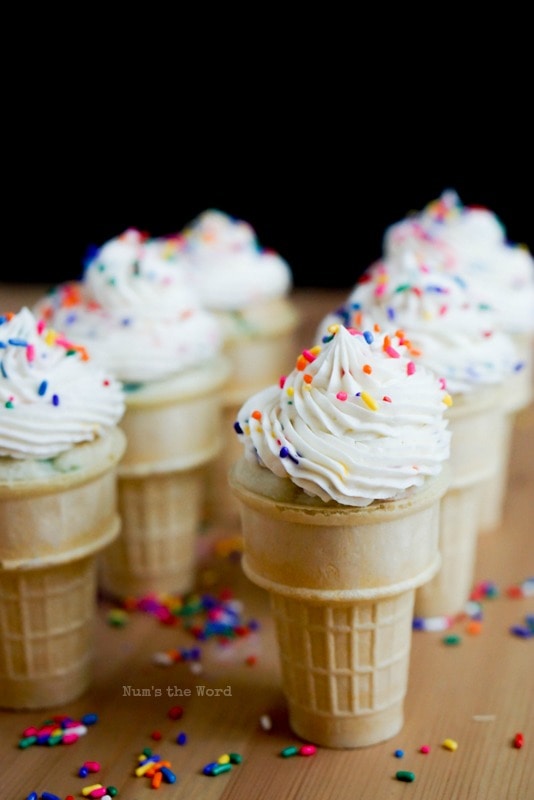 Now the frosting looks fun, tastes fun and still pipes beautifully!
My kids thought the Funfetti Buttercream Frosting was a HUGE hit especially with the addition of extra sprinkles on top.
And I loved how easy it was to make!
If you are looking for an easy birthday frosting and love funfetti, then I highly recommend this Funfetti Buttercream Frosting!
Everyone one of us is a kid at heart and deep down we all love funfetti as much as our kids, right?!
Yield: Frosting for 2 Dozen Cupcakes
Funfetti Buttercream Frosting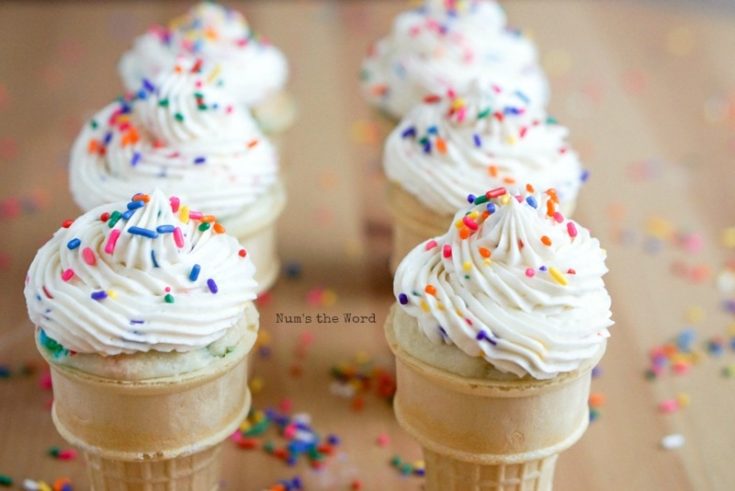 Ingredients
1 cup of butter, softened
3 cups powdered sugar
1 teaspoon vanilla extract
2 Tablespoons heavy whipping cream (or more to make it the consistency you wish)
5 Tablespoons sprinkles
Instructions
Using a stand or hand mixer, blend butter until smooth & creamy.
Add powdered sugar 1/2 cup at a time until fully incorporated.
Add vanilla and mix well.
Add heavy whipping cream and blend well until full mixed in and desired consistency.
Add sprinkles and blend well.
Fill pipping bag and pipe onto cake or cupcakes.
Other Frosting Recipes You'll Love...