Cinnamon Pecans – a easy 25 minute treat perfect for the Holidays. Homemade Christmas gifts, birthday gifts or neighbor gifts, everyone loves Spiced Pecans.
This post contains affiliate links.  If you click on an affiliate link and make a purchase, I will make a small percentage on your purchase. This helps keep this website running! Thank you!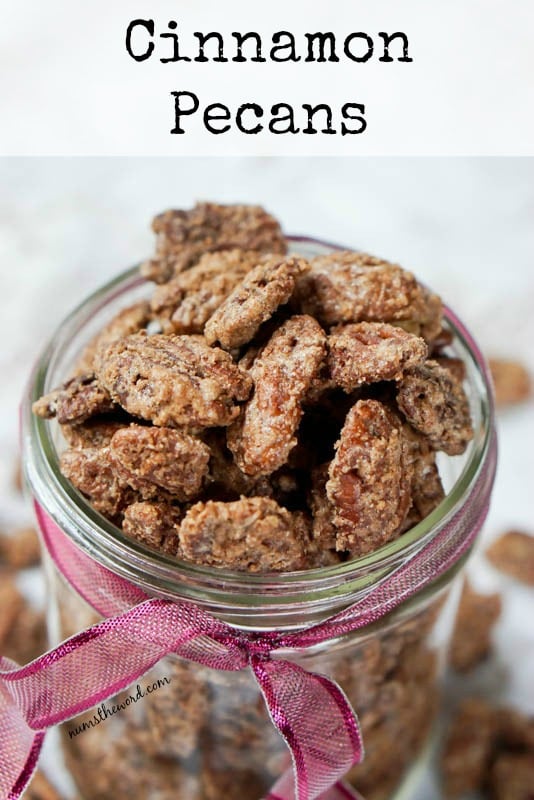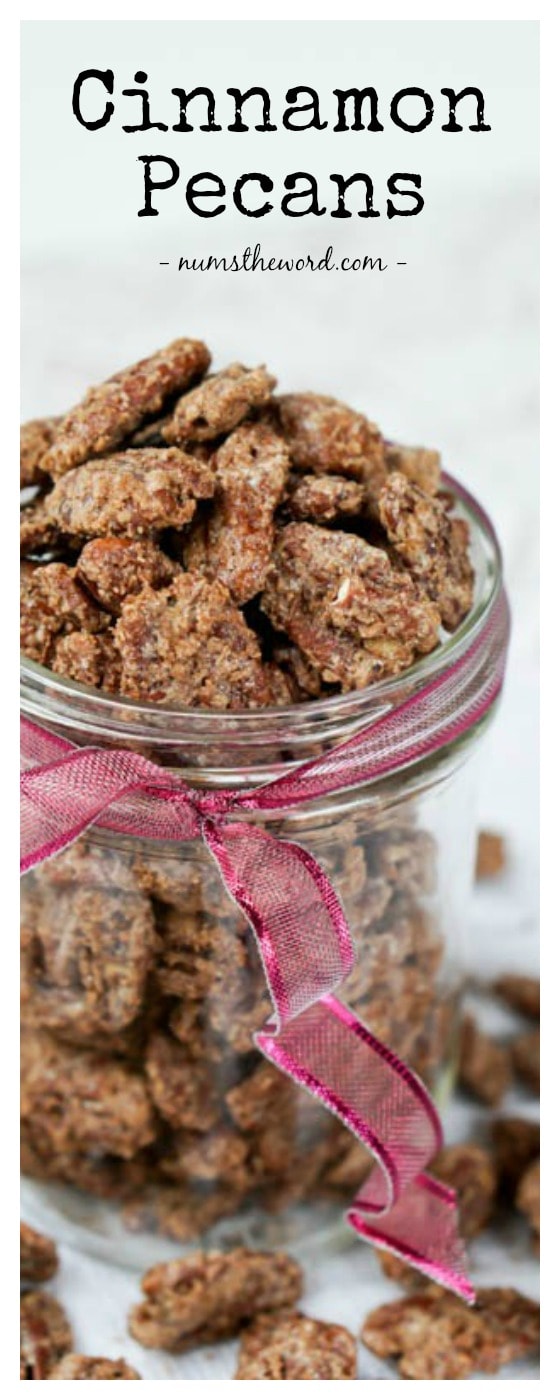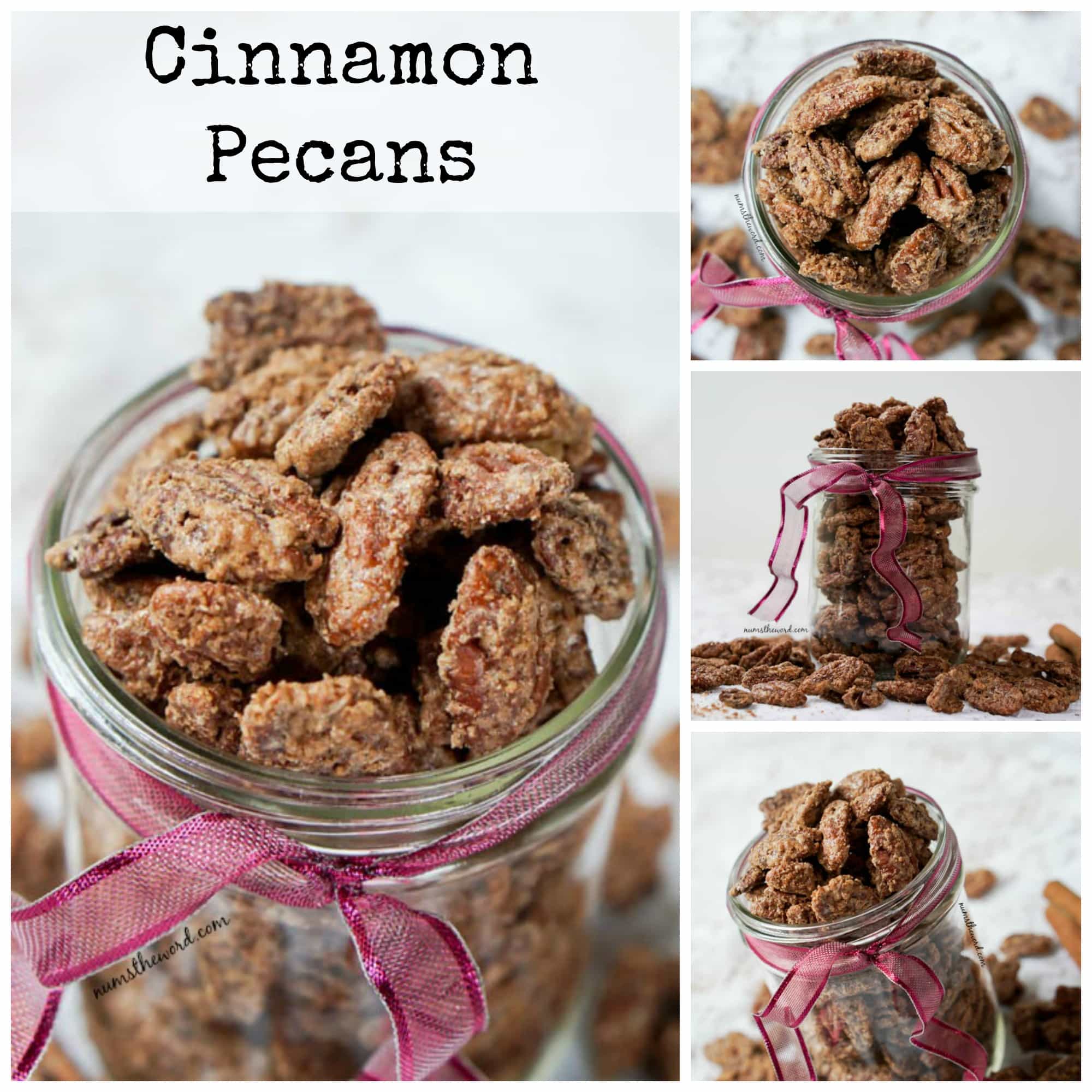 Have you ever had Cinnamon Pecans?
If you are a nut lover, and especially a pecan lover, this is a treat you wont want to miss out on!
I've always thought that making Cinnamon Pecans was a labor intensive process.
However, my Mother-in-Law Liz, has set me straight that they are one of the easiest and tastiest treats you can make.
And she's right!
Cinnamon Pecans are so easy to make and taste absolutely amazing.
Liz makes them all year round and packages them up for birthday gifts, friendship gifts, Christmas gifts.
Candied Pecans are also something she always has when she's around family as munchies for when we are all playing board and card games.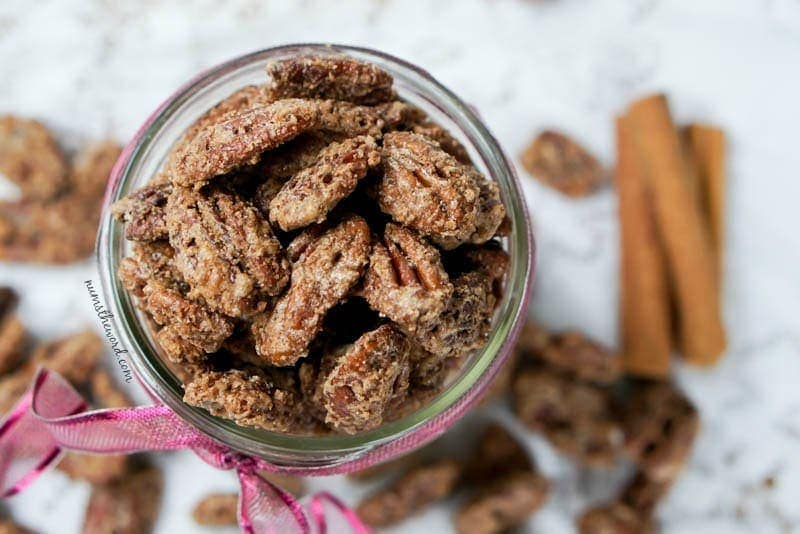 I am also lucky that every time she whips up a batch, a bag full ends up at my house!
However it's about time I learned how to make them myself.
ALWAYS have pecans on hand and all the other basic ingredients, so why not learn how to actually make these?
Plus as I mentioned earlier, they make really delicious gifts!
Several years ago, my little family decided to do a homemade Christmas.
All of our gifts were homemade and included a few of our favorite things that we could share with others.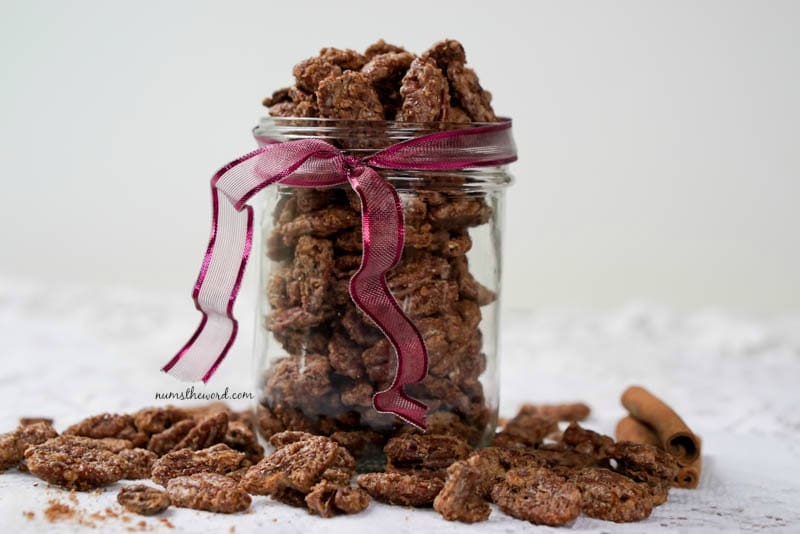 I wish I had known how to make Cinnamon Pecans back then.
We would have included them in our packages.
This year, we'll be passing out these Cinnamon Pecans as well as stuffing a jar full in each adults stocking.
Simple, made with love and always enjoyed.
Cinnamon Pecans are really the easiest and tastiest treat you can make this season, and beyond.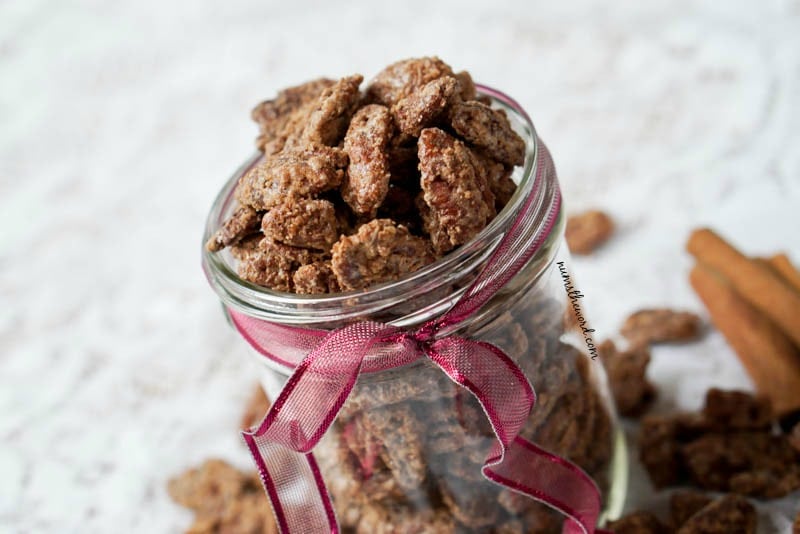 I suggest that you make a double batch.
That way you have enough for your family and enough to bless the life of someone else.
Think to yourself of a friend who has always been there for you or the forgotten Sunday School teacher that works hard each week to prepare the lesson but is rarely thanked.
How about your child's school teachers, gymnastics teacher or coach.
And if you really want to go the extra mile, how about a jar of these left in your mail box for your postal worker.
You can include a note of gratitude for always delivering your mail, no matter the weather.
Showing gratitude is never outdated or our of style.
This is just one way you can show appreciation to those around you.
Do you have a favorite way of showing appreciation?
Comment below and let me know what your favorite way is!
Ingredients
1/2 cup white sugar
2 teaspoons cinnamon
1/2 teaspoon salt
1 egg white
4 cups pecans
Instructions
Preheat oven to 325*F.
In a bowl combine sugar, cinnamon and salt, set aside.
In a separate bowl beat egg white until tripled in size and frothy.
Add pecans into egg white and mix well.
Add cinnamon mixture to pecans and mix well.
Spread pecans onto a rimmed cookie sheet and bake for 10 minutes.
Remove from oven and stir. Then bake for additional 10 minutes.
Remove from oven and let cool.
Store in an air tight container for up to 2 weeks.
https://numstheword.com/cinnamon-pecans/
Other Snacks We Love...