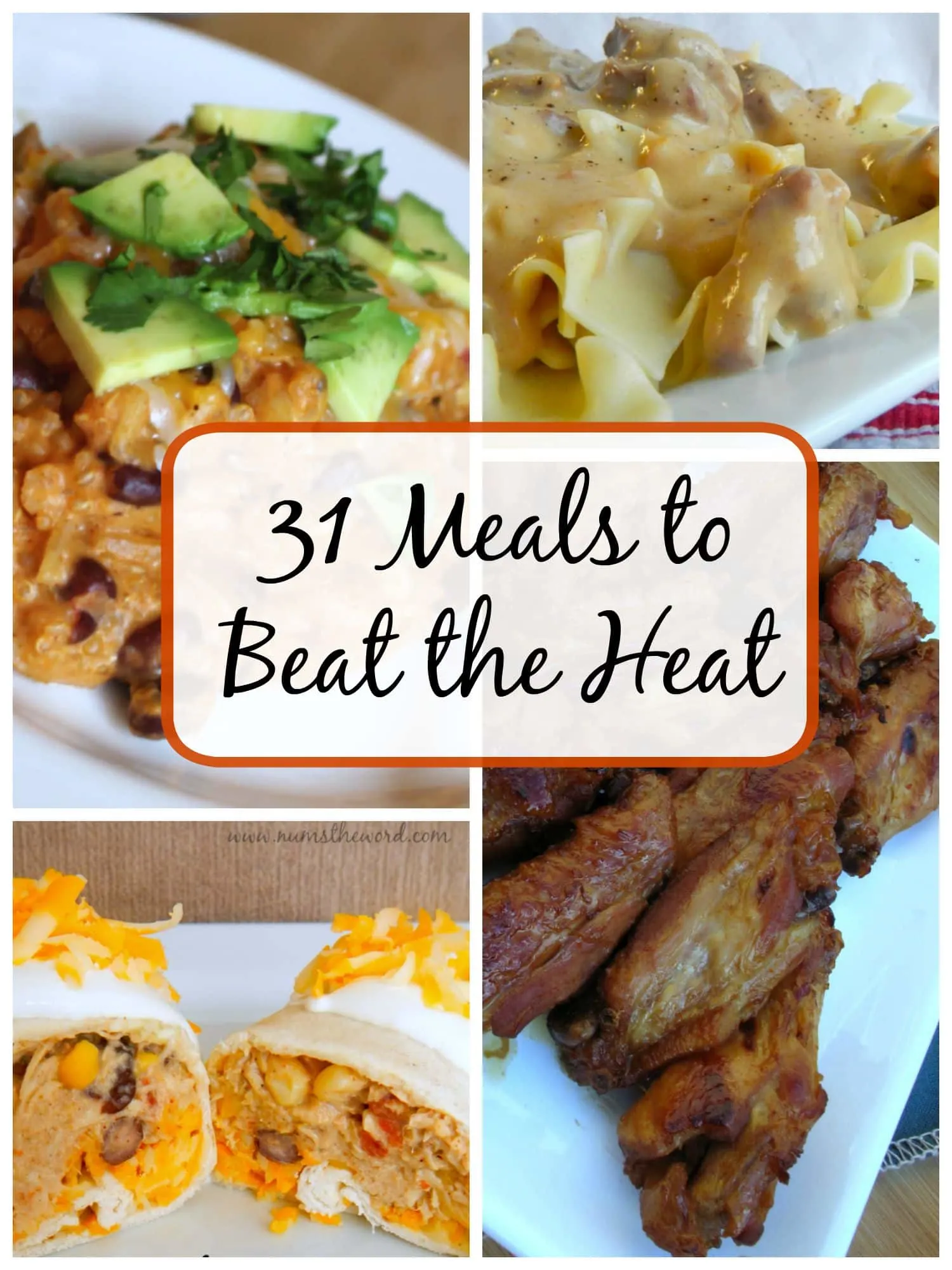 A few months ago, a friend asked me for a few recipes that were easy, delicious and would keep her kitchen cool during the hot summer months. I sent her a bunch of links to recipes of which she appreciated.
However it got me thinking. A round up of great recipes that don't require the stove or oven would be a great resource to not only her, but to anyone else who hates a hot kitchen during the hot summer months!
I then contacted some of my favorite food bloggers and asked if they'd like to include any of their amazing recipes to the list! As you can see, we now have an entire months worth of beat the heat meals.
An amazing variety of seafood, pork, chicken and beef which can be cooked in a slow cooker, grilled or no heat which means there is certainly something for everyone!
One tip that a contributor gave, which is an excellent tip, is if you really want to keep the heat out of your kitchen, plug your crock pot in outside on a table and have it cook out there. That will REALLY keep any ounce of extra heat out of the house!
I hope you enjoy this list and find a few family favorites in it!