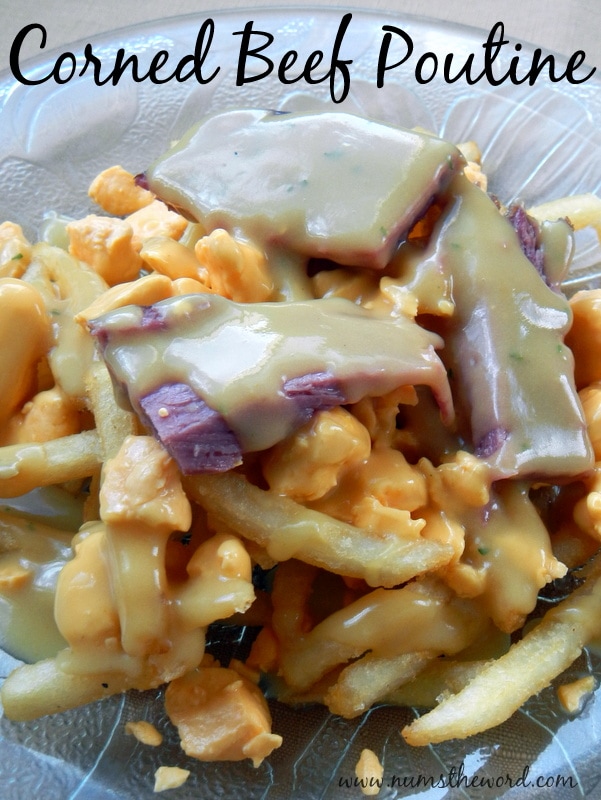 It's Main Dish Monday, and today I bring you a unique but loved item!
My husband lived in Quebec, Canada for two years serving a mission for our church.
While there, he fell in love with the local specialty, Poutine.
For those of us who have no idea what it is, let me break it down for you.
Hot crispy fries topped with cheese curds (generally white, but work with what you've got) then doused in a hot (generally dark) chicken or turkey gravy.
Meat can be added, but in general not.
Now this combination may seem odd to those of us who have not grown up or been around this kind of food.
However to our French Canadian neighbors, this is the ultimate comfort food.
They LOVE it.
So much so, that you can buy it at any fast food place such as McDonald's or at any fancy schmancy sit down restaurant.
It's literally EVERYWHERE and each place has their version with their own gravy.
When we lived in Florida, I decided for my husband's birthday one year that I would surprise him with this tasty treat.
I had fresh cheese curds shipped to my door over night.
I ordered packets of gravy from some Canadian company that said it was specifically for Poutine and I made it for him.
It was my first try and was rather pathetic.
The sentiment was there, but the execution was lacking.
So after a few years I now feel like I have the hang of it.
Especially since we can get cheese curds so close to home or any time we visit my parents.
So in an effort to bring happiness to my wonderful husband who does so much for me I wanted to whip up a special St. Patrick's Day Poutine.
The usual, but with added Corned Beef.
And it was delicious.
Mmm Mmm. Good.
This version uses cheese curds from Gossner's Cheese Factory in Logan, Utah – which only sells yellow curds.
So, use what you can get your hands on and give this a try.
Ingredients
Corned Beef (leftovers work great!)
Crispy Frozen French Fries - I used Ore Ida Crispy Fries
FRESH cheese curds
1 packet of Chicken Gravy mix
Oil - Vegetable or Canola
Instructions
Heat oil until nice and hot. To determine if oil is ready, place the handle end of a wooden spoon into oil. If oil bubbles around handle then it is hot and ready. If it does not, continue to let it heat up.
Once oil is ready, toss FROZEN french fries in. Allow them to cook until golden and crispy - about 4 - 5 minutes.
While fries are cooking prepare gravy.
Once fries are cooked, remove from pan with a slotted spoon and place on dish. Immediately add cheese curds and corned beef.
Top with hot gravy.
Notes
If you are not familiar with cheese curds, they can be left warm for up to 3 days before refrigeration. Refrigeration dulls the squeak so keep them at room temperature and enjoy!
https://numstheword.com/corned-beef-poutine/