This spaghetti casserole is an easy weeknight dish that also make a great freezer meal. Simple, kid friendly and delicious. Plus, it reheats well too! Upgrade classic spaghetti for this make ahead casserole!
This post contains affiliate links.  If you click on an affiliate link and make a purchase, I will make a small percentage on your purchase. This helps keep this website running! Thank you!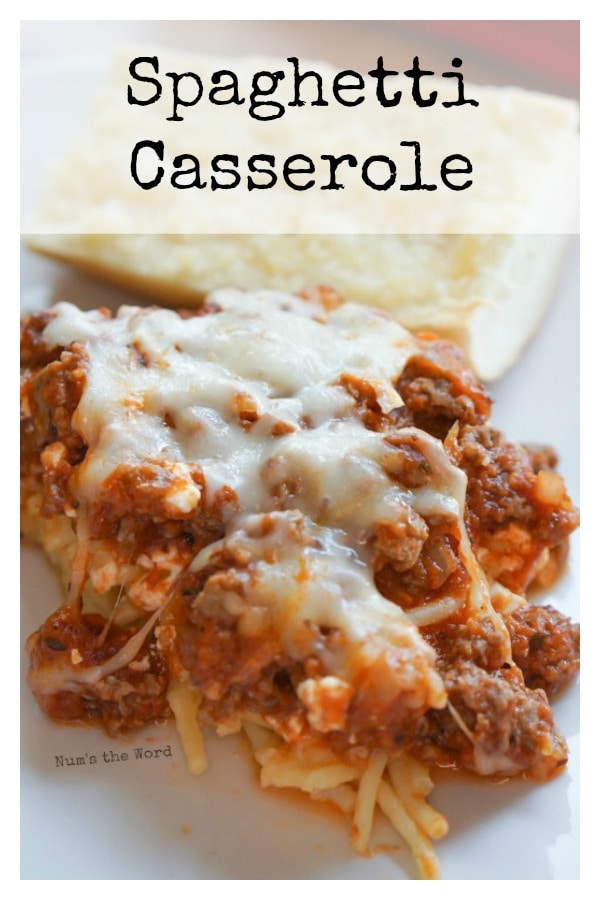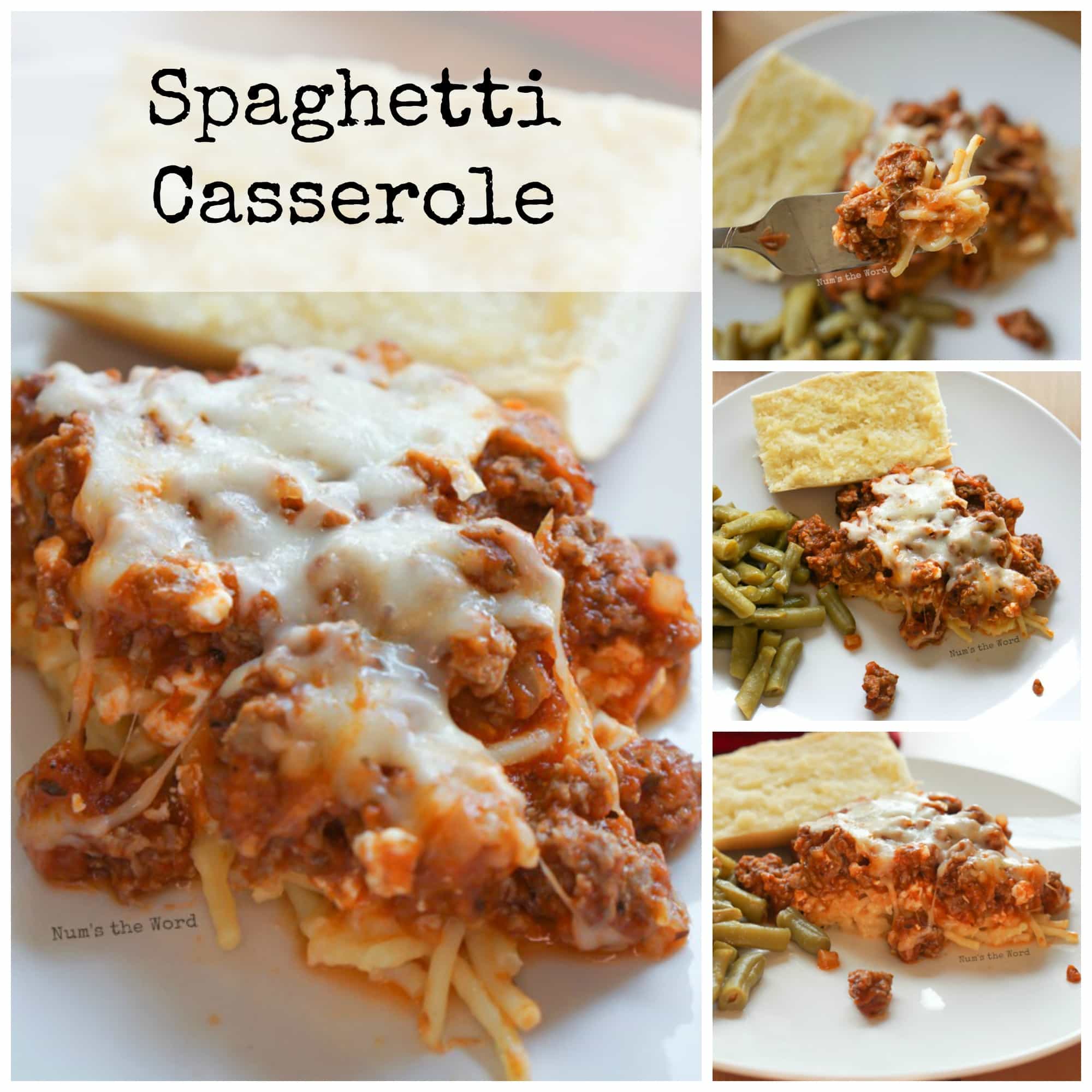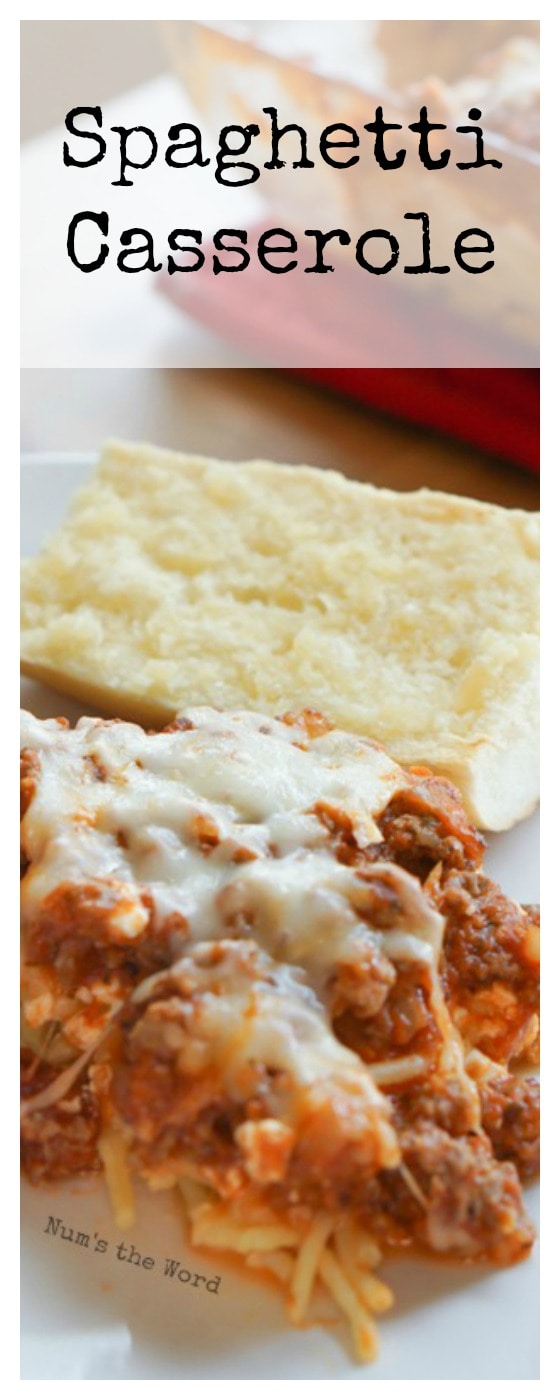 I'm not really sure where to start in describing this spaghetti casserole dish.
It's a bit like Spaghetti lasagna.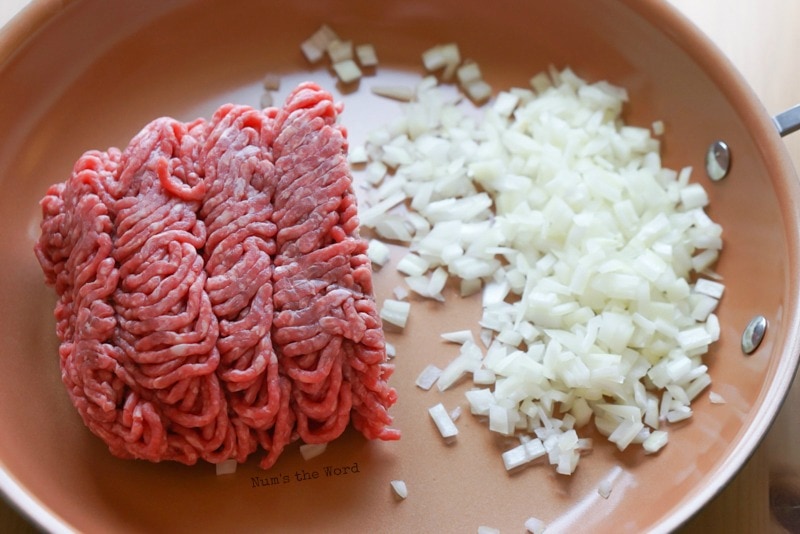 Spaghetti layered with deliciousness and then served in a casserole style dish!
Absolutely simple, delicious and kid friendly!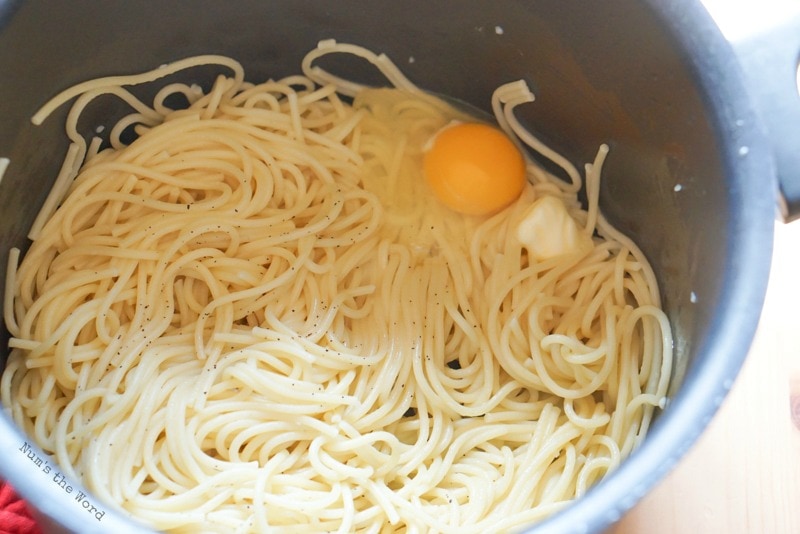 My biggest issue is coming up with new dishes my kids will actually eat.
My daughter is a VERY picky eater, while my son is willing to try just about anything you give him.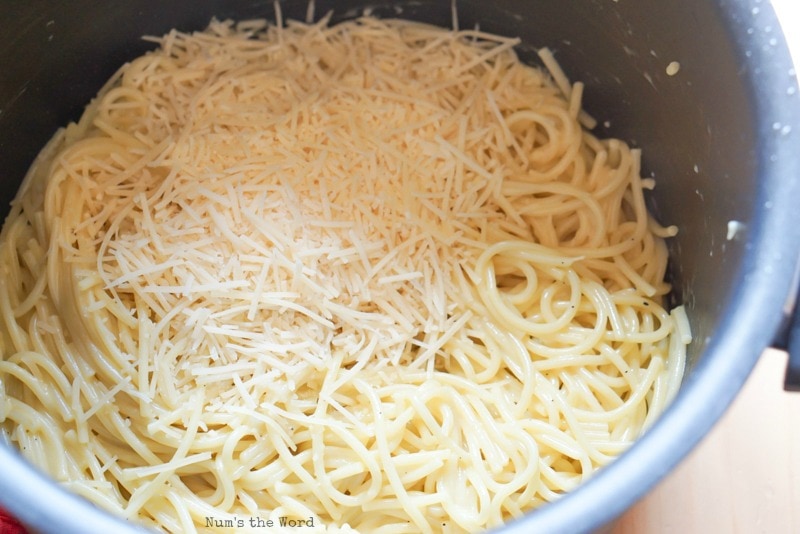 What I can count on is that both my kid like spaghetti.
Depending on the day will determine if they like spaghetti sauce with their spaghetti or just plain spaghetti.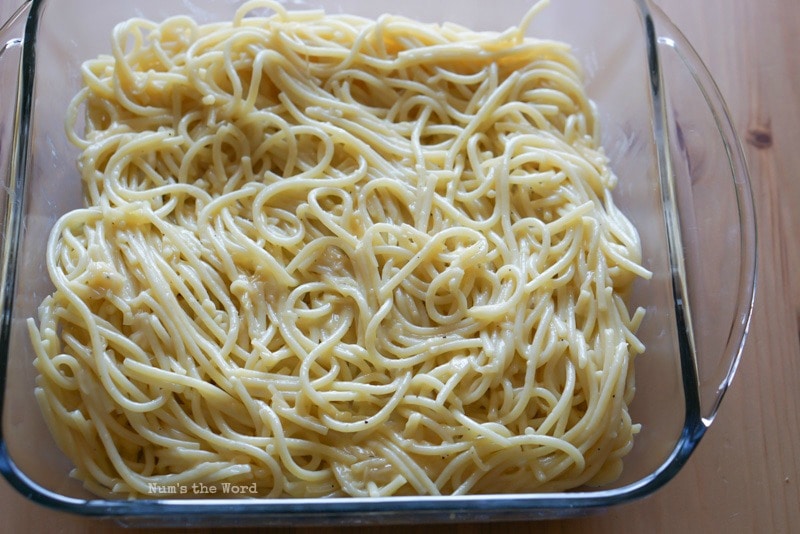 However with this Spaghetti Casserole they don't have an option.
It's sauce all the way.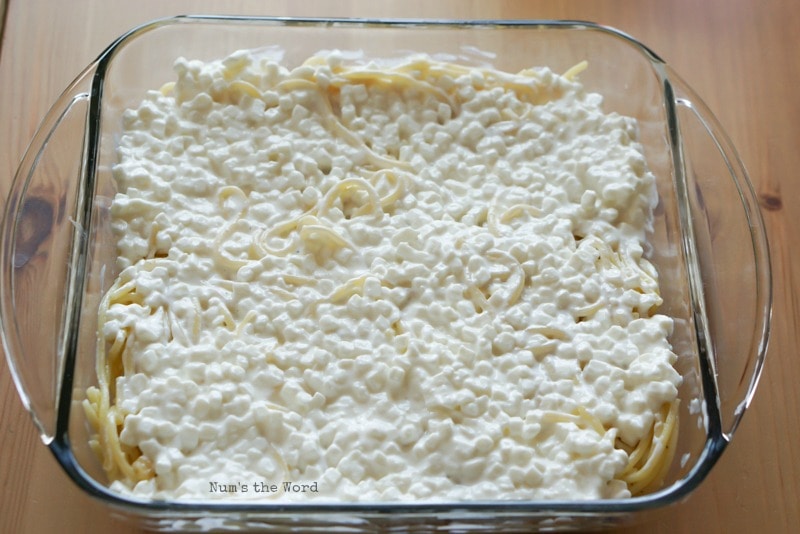 Now some readers have mentioned that they like to layer this dish to spread the sauce over more of the noodles.
Noodles, cottage cheese then sauce and repeat for a second layer.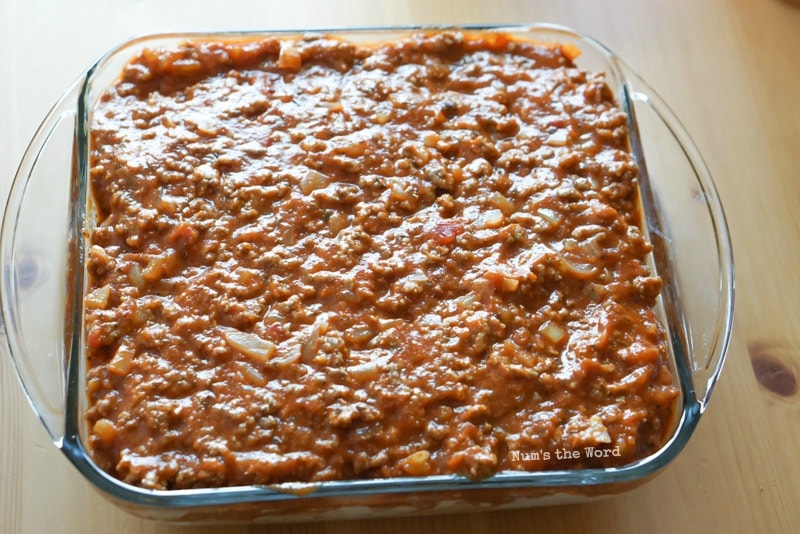 You certainly can do this.
And you can also substitute the cottage cheese for more of a traditional ricotta cheese.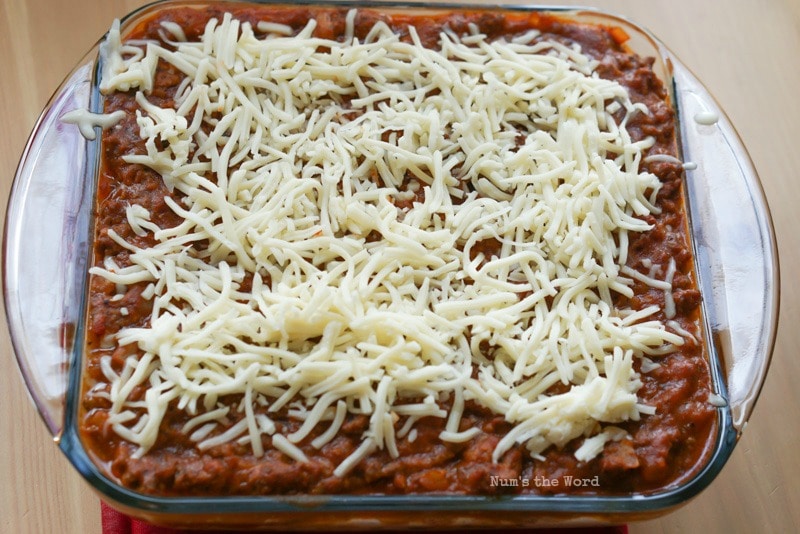 My family though are not fans of ricotta cheese.
Generally we all feel sick after eating anything with it so we naturally substitute cottage cheese for most ricotta cheese dishes and it's delicious!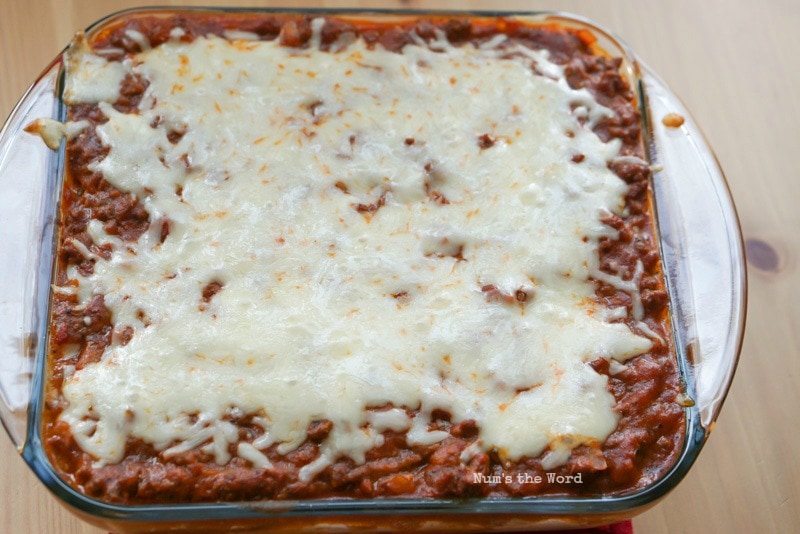 Not only is this this spaghetti casserole an easy weeknight meal, it's also a great freezer meal.
Are you a freezer meal kind of person?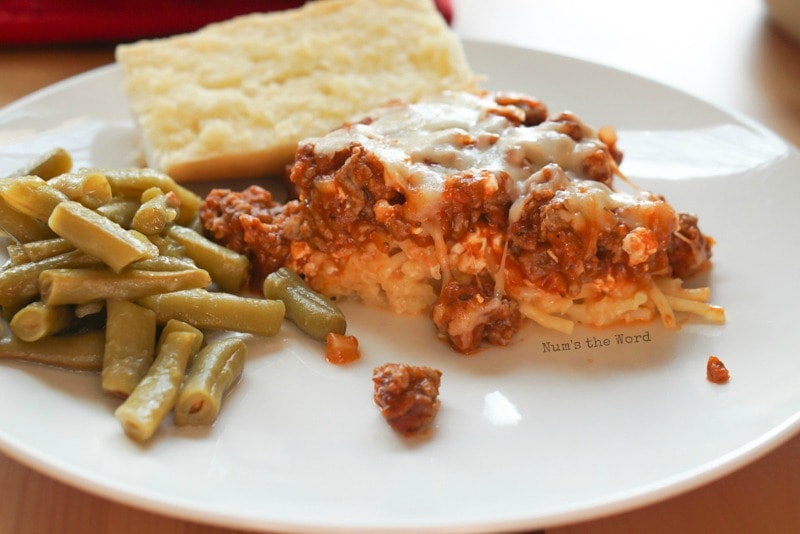 If not, then I highly recommend giving them a try, especially if you have space in your freezer!
This meal is perfect for tossing into a casserole dish, with a lid of course, and then freezing (up to 1 month).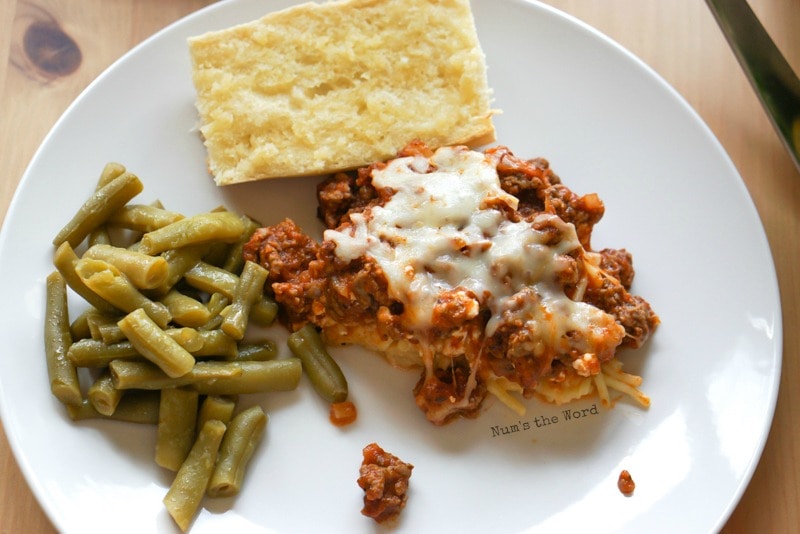 Then it's ready to go whenever you need it!
This casserole tasted great right out of the oven and went quite well with our easy garlic bread, which I highly recommend you try with this recipe!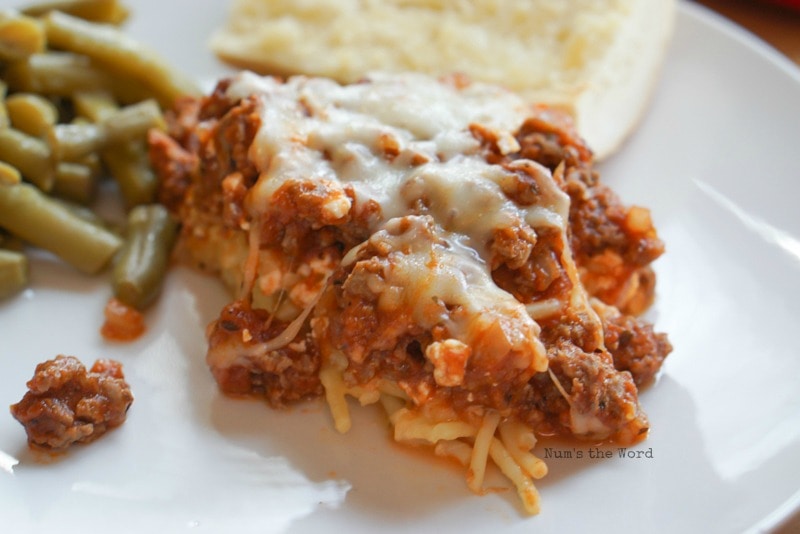 A nice green salad would also pair well with this dish too.
If you love Italian food, easy meals and meals that reheat well, then this is a dish for you!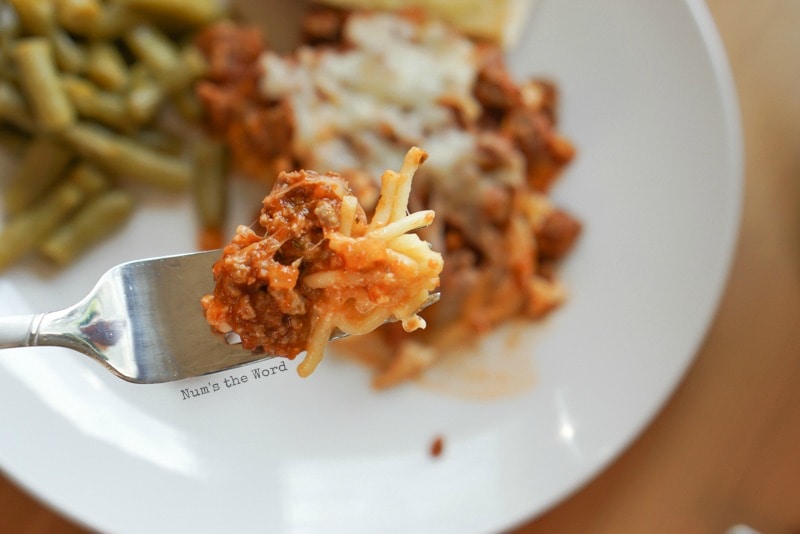 My family loved this and I especially loved how simple it was to make!
Whip up a double batch so that you can eat one and freeze one for later!
Yield: 6 Servings
Spaghetti Casserole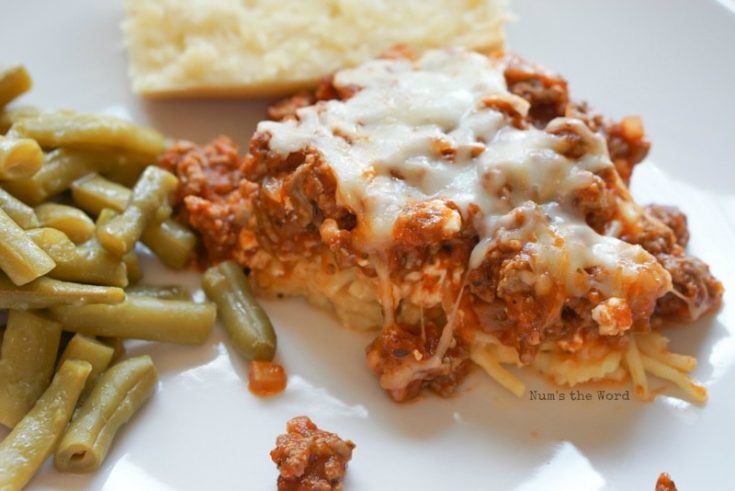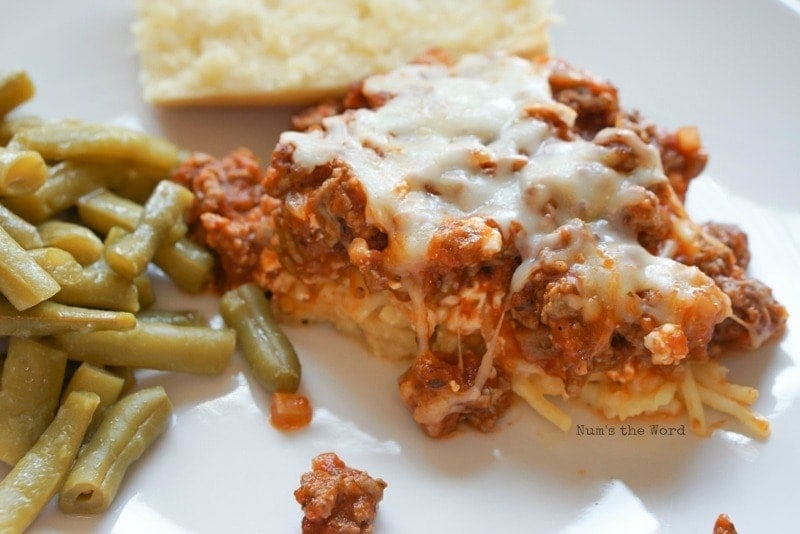 Ingredients
1 (8 ounce) package spaghetti
1 1/2 pounds ground beef
1 small white or yellow onion, diced
2 cloves garlic, minced, or 1 teaspoons minced garlic or 2 teaspoons garlic paste
1 (24 ounce) spaghetti sauce, any brand
1 teaspoon sugar
1/2 teaspoon oregano
2 Tablespoons butter
1/3 cup shredded Parmesan cheese
1/2 teaspoon salt
1/4 teaspoon pepper
1 egg, well beaten
8 ounce cottage cheese
4 ounces mozzarella cheese
Instructions
Preheat oven to 350*F
Break spaghetti into thirds and put into large pot. Cook as directed.
While spaghetti is cooking, in a medium skilled, cook ground beef, onion and garlic until beef is cooked through and onion is translucent.
Once beef is cooked, add spaghetti sauce, sugar and oregano. Cook for additional 5 minutes for flavors to meld. Set aside.
When spaghetti done cooking, drain.
Add butter, Parmesan cheese, salt, pepper, and egg to cooked spaghetti. Mix well.
Press spaghetti mixture into a 9x9 square pan.
Top spaghetti mixture with cottage cheese.
Spoon ground beef mixture over cottage cheese.
Bake for 20 minutes.
Remove from oven top with mozzarella cheese and bake for additional 10 minutes or until cheese is melted.
Remove from oven and serve immediately.
Notes
This meal also works well as a freezer meal!
Prepare up until baking. Freeze. When ready to eat, allow to thaw in fridge for 24 hours then bake at 350*F for 30 minutes, add cheese and bake for additional 10 minutes.
Originally Posted: December 8, 2015
Text & Images Updated: June 30, 2018
Other Noodle Dishes You'll Love...