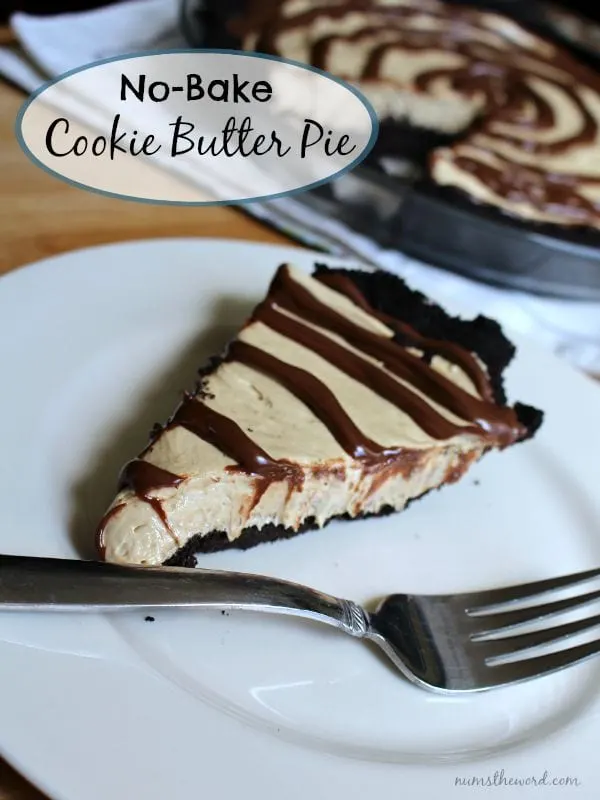 It's cookie butter.
Made into a creamy filling.
In an Oreo cookie crust.
With a Nutella swirl.
It does not involve an oven in any way.
It tastes amazing.
That's about all I have to say about this pie.
In all seriousness, this pie is serious deliciousness. I basically took Janelle's recipe for Peanut Butter Pie and adapted it to Cookie Butter, or Biscoff. It was a hit both here and at my husband's work (the kids and I were a bit saddened that he took it to work without asking after we only got one try). It's super simple and perfect for a summer treat.