This Leftover Pot Roast Grilled Cheese is an easy and tasty way to use up old pot roast! This recipe also works great for dry pot roast! Quick, easy and one of our favorite ways to use up pot roast!
This post contains affiliate links.  If you click on an affiliate link and make a purchase, I will make a small percentage on your purchase. This helps keep this website running! Thank you!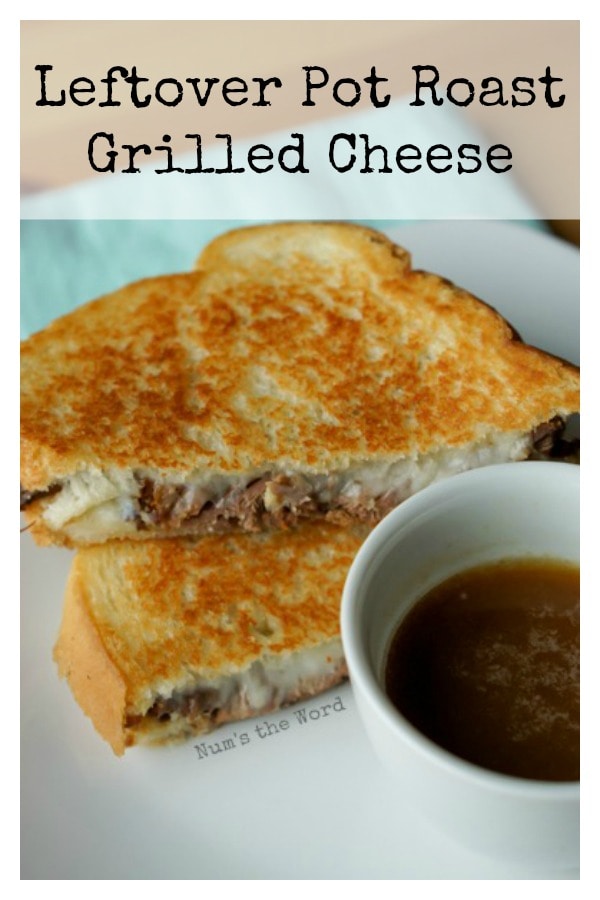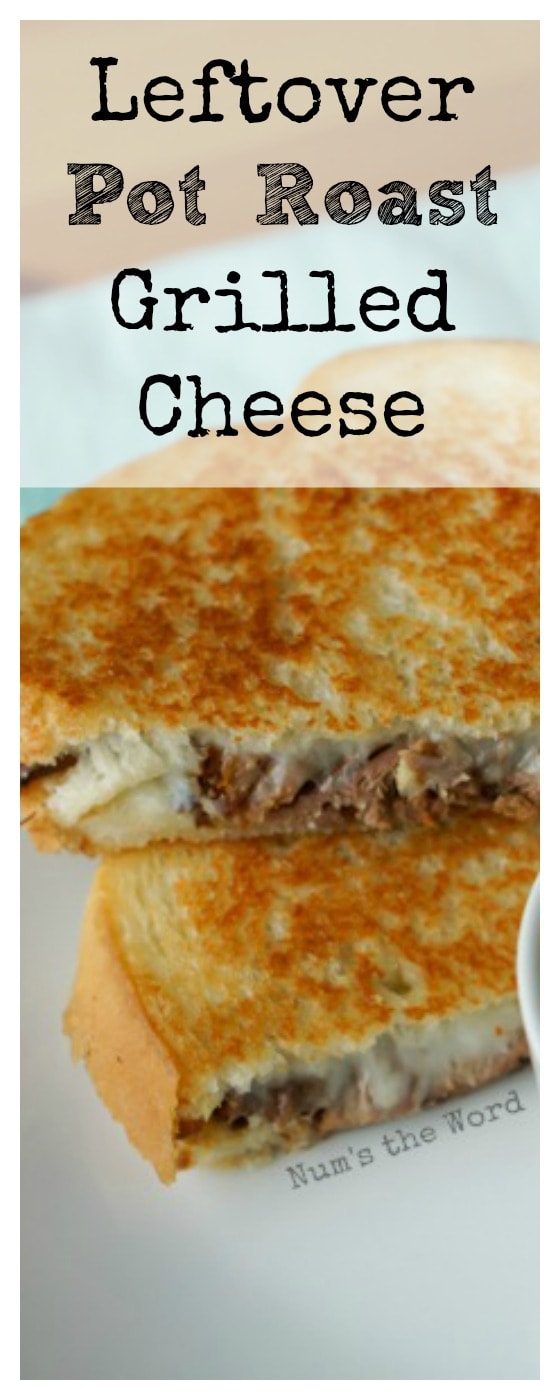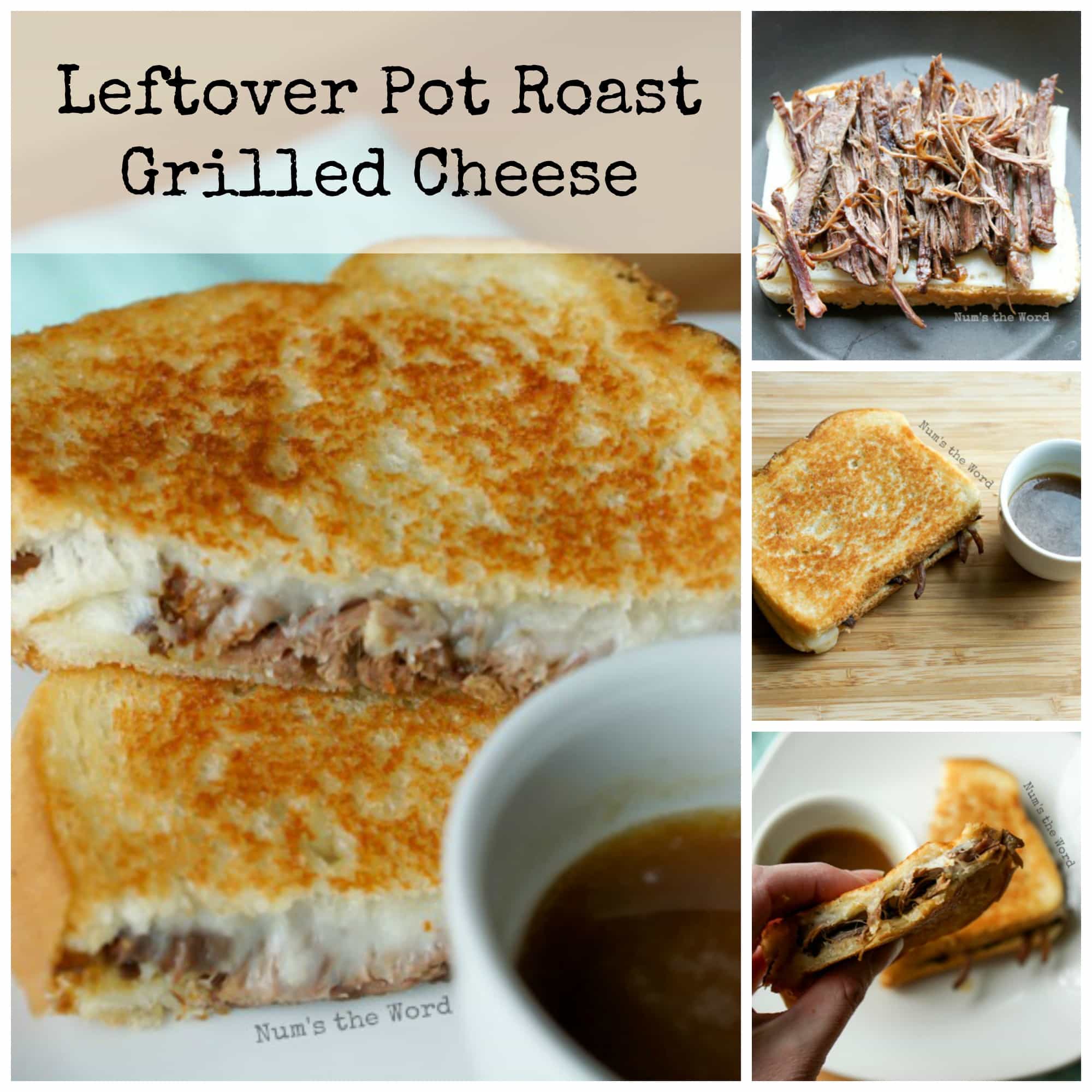 One of my biggest pushes in life is to find a way to repurpose leftovers.
In our home, we usually can only stand leftovers once.
So if we don't manage to eat all the leftovers that one time, they are either shipped off to family or eventually forgotten then tossed.
This is something that I really hate.
I hate throwing away perfectly good food just because I can't stomach eating it again in it's original form.
So now, I make it an almost game in life to figure out what I can re-purpose those leftovers into so they don't taste like leftovers!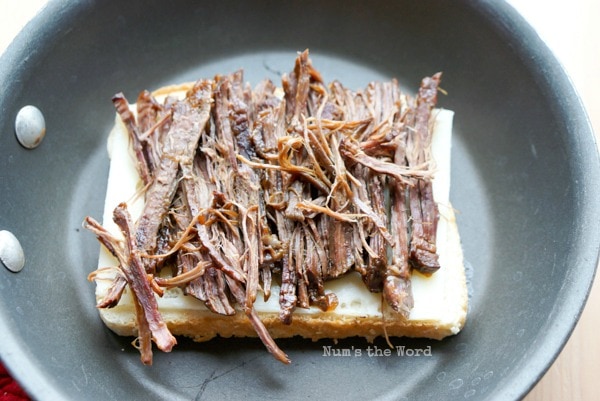 When making pot roast, it is almost impossible to not have leftovers.
You either make too much or too little, and we all error on the side of too much.
As for myself, I prefer pot roast as leftovers more than I do fresh.
However, I don't like it enough to eat day after day and night after night.
It was on one such day that I was looking at a container full of leftover pot roast with juices and trying to decide what I was going to do with it.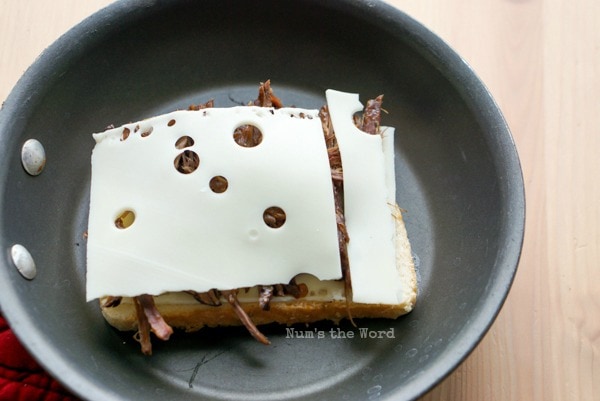 It was then that the idea of a grilled cheese sounded really good.
I'm all about a good, simple grilled cheese for either lunch or dinner.
This one however I could not get my kids to try.
You know why?  Because it has CHEESE on it.
Every day they tell me how much they hate cheese.
They REFUSE to eat it.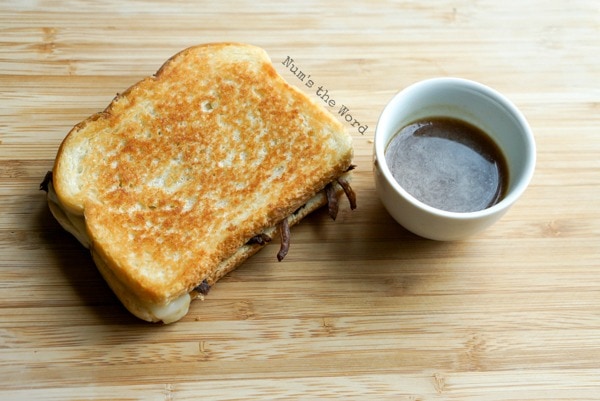 If cheese ends up in a casserole they pretend to have a tragic death at the dining room table at the mention of trying it.
And of course when I mention having cheese for a snack, they tell me for the one millionth time they hate cheese.
Does this sound familiar?
The interesting thing about my children isn't that they don't like cheese, it's that they do.
But you CANNOT convince them of it.
They LOVE broccoli CHEESE soup.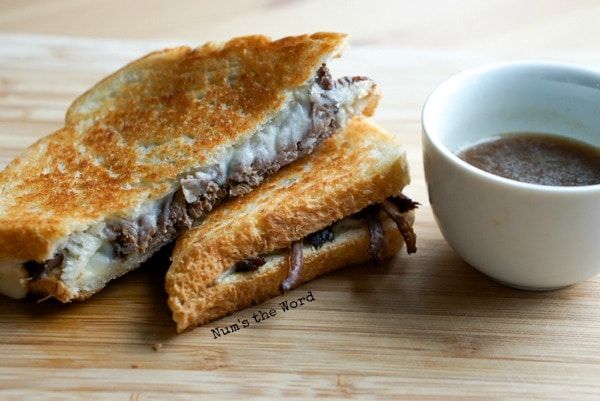 Nacho CHEESE dip is a favorite as well as CHEESE pizza, Parmesan CHEESE and Mozzarella CHEESE.
And of course, don't forget the tasty and completely generic Macaroni & CHEESE and grilled CHEESE in which they scarf down with no questions asked.
I am informed daily that they do NOT LIKE CHEESE.
OH and the latest craze in our home is the ever boring ham and CHEESE sandwiches for lunch.
But remember,  they do not like cheese.
One day I hope they go through this website of mine and read all these quirky stories about them that I will one day forget.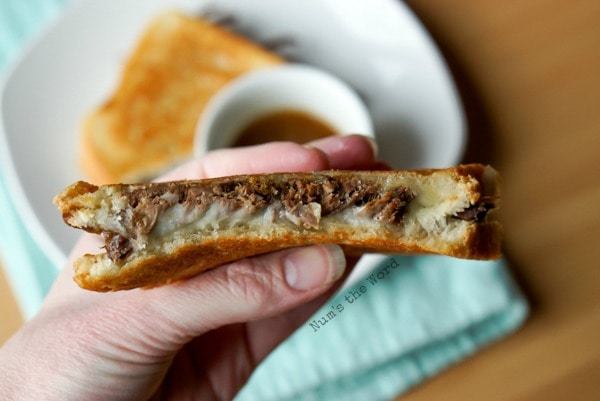 Despite my children not being willing to try this Leftover Pot Roast Grilled Cheese, I was ok with that.
It meant I got more!
I initially made this just for me as an experiment and LOVED it.
Holy cow was it one of the best ideas I'd had lately!
I loved it so much that I made my husband one and told him he HAD to try it.
My husband was skeptic at first, but at first bite agreed that it was really quite tasty.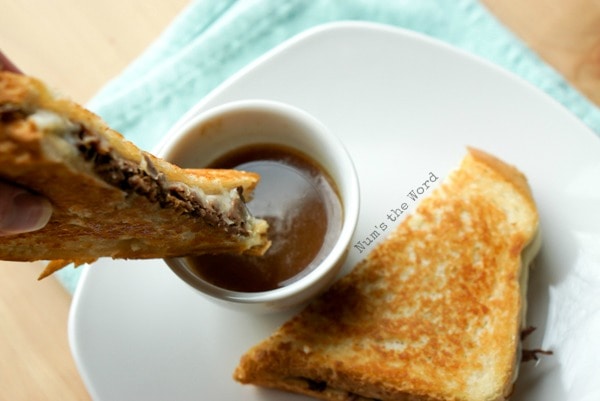 This of course I knew would be the case since I had already scarfed mine down AND it was served with an Au Jus.
My husband is a sucker for any sandwich served with a juice dip.
He loves French Dip sandwiches and this is a lot like that.
However the best part is that you are using up leftovers to create this meal!
This Leftover Pot Roast Grilled Cheese was so good I ended up eating for 3 days in a row!
That's a new record around here!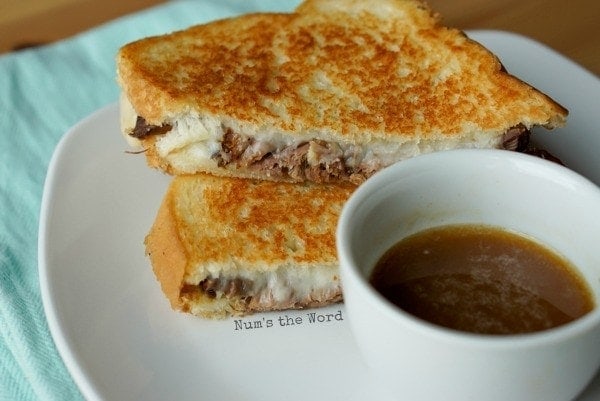 If you have leftover pot roast sitting in your fridge without a future, transform it into this tasty meal.
This Leftover Pot Roast Grilled Cheese does not require the dipping juice.
However we felt like it added a lot of flavor to the sandwich!
Oh and keep in mind this is also a great way to use up DRY pot roast.
Everyone hates over cooked dry pot roast and this is an easy way to use it up and actually enjoy it!
Yield: 1 Sandwich
Leftover Pot Roast Grilled Cheese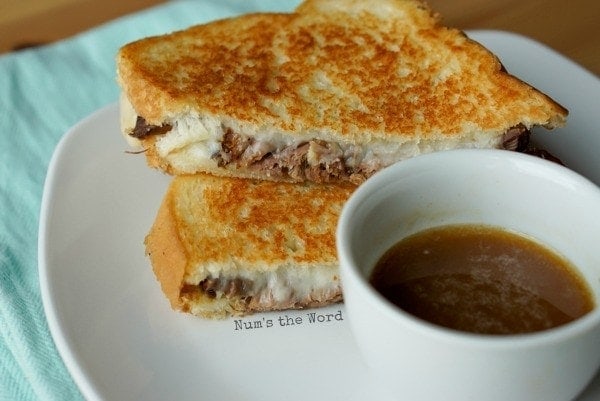 Ingredients
2 slices your favorite bread
2 Tablespoons butter
2 - 3 slices of sliced Swiss Cheese
1 cup pulled leftover pot roast (approximate amount)
1/2 cup leftover pot roast juice
Instructions
Heat leftover pot roast in microwave or on stove until it is nice and hot.
Butter one side of each slice of bread.
Place one slice of bread, butter side down, in a skillet.
Layer Cheese, hot pot roast and another slice of cheese.
Place second slice of bread on top with butter side facing up.
Cook over medium low heat until bottom bread is toasted golden. Then gently flip and cook top slice of sandwich.
Once cooked remove from pan and slice in half.
While sandwich is resting for a minute, cook the pot roast juices.
Place in a small dish and serve with sandwich.
Dip sandwich in juice and enjoy!
Note: Pot Roast Juices are not required but add flavor!
Other Recipes that Use Leftovers...