This shop has been compensated by Collective Bias, Inc. and its advertiser. All opinions are mine alone. #KempsLocallyCrafted #CollectiveBias
How to Keep a Pregnant Woman Happy – My top 10 list of easy things you can do to help keep her happy, calm and relaxed. A happy Mama means a happy home!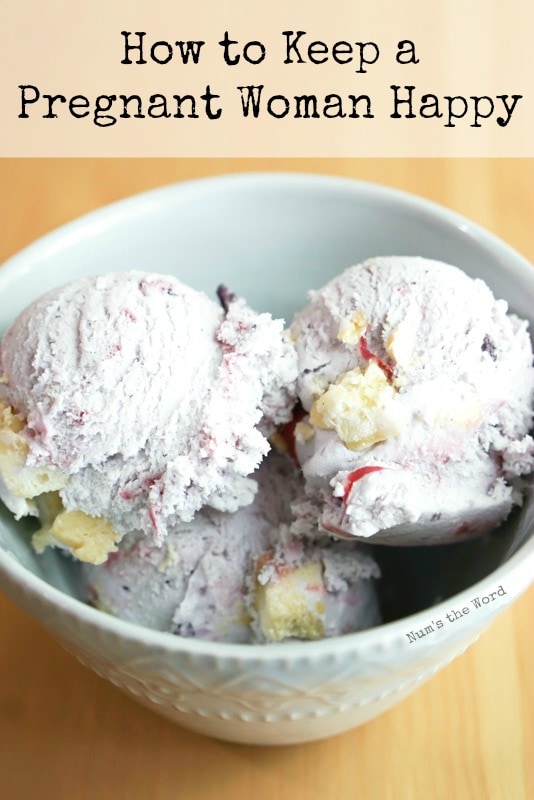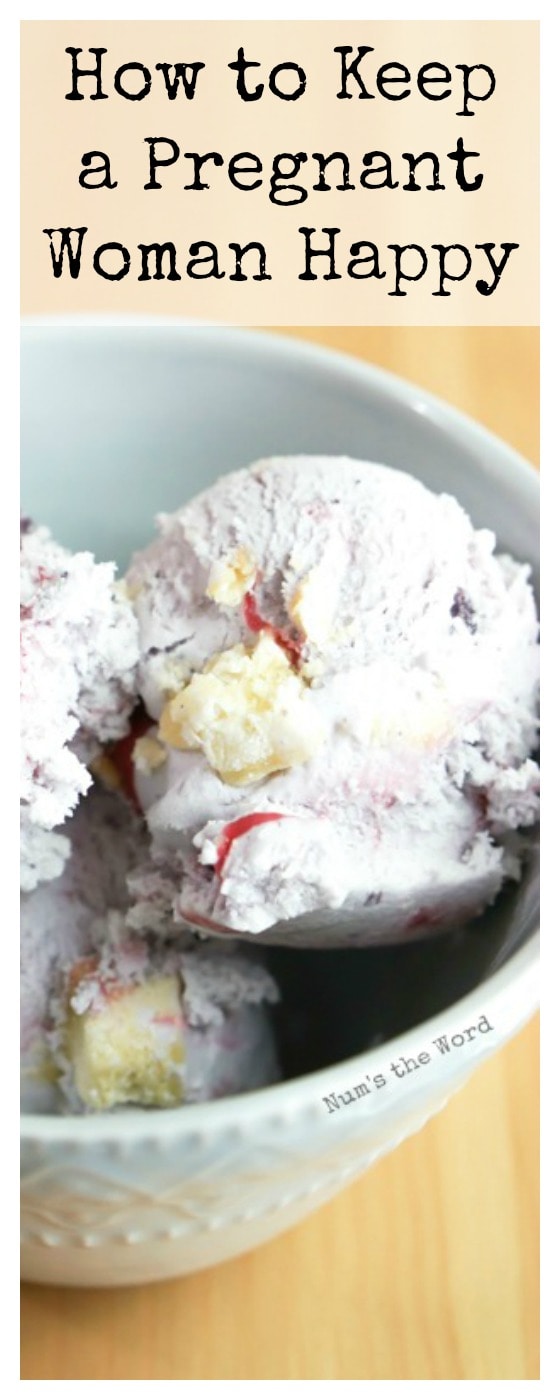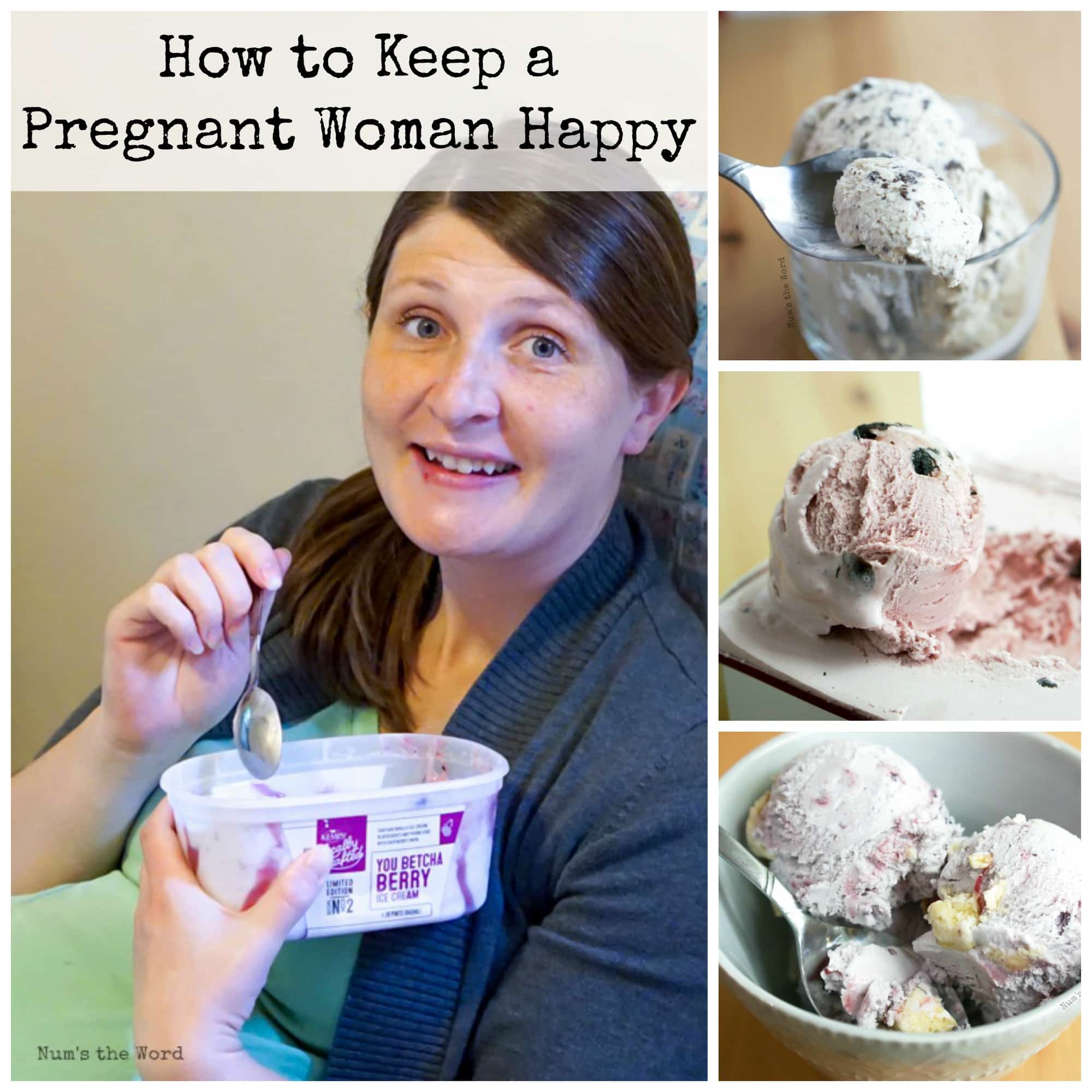 If you're not following Num's the Word on Facebook, then you may have missed my baby bump photos.
As I sit here typing this up, I'm literally 39 weeks and 5 days pregnant.
This means that by the time you read this, I will most likely have had my baby.
This makes me so happy.
Not only because I get to snuggle a brand new tiny little one, but I can BREATH again.  I can walk up a flight of stairs again with out panting.
I can quit getting unsolicited comments on how huge I am, how I must be having twins or what gender I must be having based on what shape my belly is that day.
In reflecting back on this pregnancy, I decided that it might be helpful for first time pregnant women or their significant others to know what I deem my top 10 list.
This is my top 10 list of How to Keep A Pregnant Woman Happy.
As this is my third child I feel like I know a thing or two about this subject.
Your experiences and views will differ than mine.
Hopefully though, you'll find some nugget that will help you and your significant other happy during this change in life.
#10 – Comfy Pajama Pants.  These are KEY to a happy pregnant woman.  As her body expands, traditional pants and jeans will become uncomfortable.  Make sure she has plenty of comfy PJ pants on hand for when she's lounging around the house!
#9 – Coconut Oil.  Oh man, this is a must for me.  My belly gets massive stretch marks and they are SORE.  The only product that I've ever tried that has actually worked, was the basic coconut oil I had in my pantry.  I kid you not.  All the expensive products did nothing for me.  Coconut oil on the other hand relieved my red stretch marks, hydrated my belly and healed any tears or cuts that appeared.  I like to do a rub down twice a day.
#8 – Clean House.  Help her with cleaning.  This can be as simple as adding a chore or two of hers to your list.  The bigger she gets the harder it is to bend over or get up and down.  Her belly also will get in the way of doing dishes.  As her belly grows, and her arms do not, basic every day tasks will become more difficult.  Help her out by doing a few extra things.
#7 – Back Scratches.  There is nothing better than a good (no strings attached) back scratch.  Her body will ache as it never has before and scratching and rubbing her sore back will help calm and relax her.  The calmer she is, the calmer the baby is, so it's a win-win for everyone!
#6 – Cook for Her.  I cannot tell you how many times I have burned my belly during this pregnancy.  When I cook, the entire top of my stove gets warm, not just the burner. Without realizing it, my big belly will rest on the edge of the stove and after a few seconds I feel the burning sensation.  It's the worst.  Make sure to help her with cooking and food prep so she doesn't have to be on her feet so long and so she doesn't burn her belly.
#5 – Join her at her doctors appointment.  Most of them will go quickly, few will take long.  However you are both in this together so join her, ask questions and be supportive as she learns all about her body, the baby and what what to expect.
#4 – Snacks.  Pregnant women are HUNGRY.  We eat ALL THE TIME!  Help her by keeping yummy snacks on hand.  Fruit, veggies, dips, crackers and lots of cold beverages on hand.  I know very few pregnant women who don't require a snack before bed to make it though the night.  Make sure you aren't eating all her snacks and if needed, do that midnight run for her craving.  When Mama's happy, everyone's happy!
#3 – Foot Rubs.  Oh man, big fat swollen feet require a LOT of foot rubs.  Foot rubs and calf rubs are the most amazing things.  She is carrying more weight than her body has ever had to deal with and her body will take it out on her feet.  Provide regular foot rubs and calf rubs to help keep the swelling down and help her to relax.
#2 – Dates.  We women go through a lot in 9 months.  Our bodies get HUGE.  Our feet swell.  We gain stretch marks and it takes three times as long to awkwardly shave our legs for you, so please, please, please tell us we're beautiful every day.  And for the love of all mankind take us out on a date!  She will be hormonal and may feel like a cow, but that doesn't mean you should hide her away.  Take her out and make her feel like she's as beautiful today as she has always been.
#1 – Ice Cream.  If your freezer is not full of a variety of flavors of ice cream, then you had better go tonight and get some.  Ice cream is a pregnant girls BEST FRIEND.  Stock up and stay stocked up.  And never judge her for how much ice cream she consumes.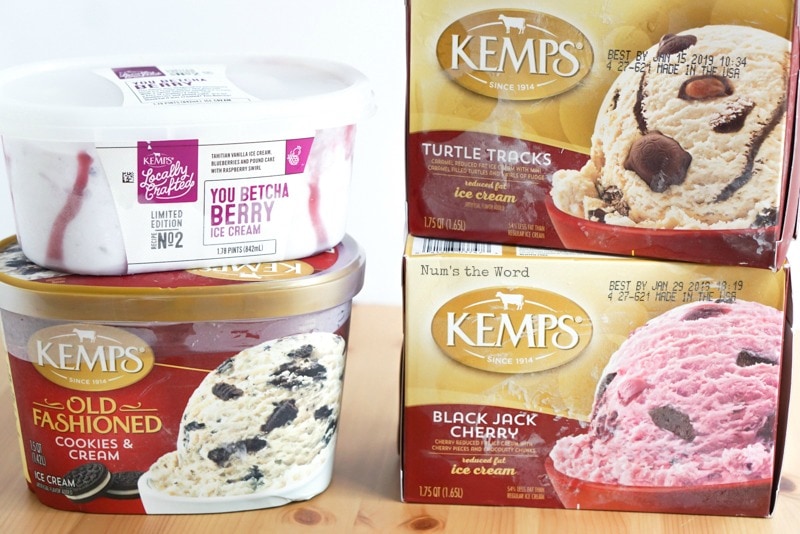 Living here in Minnesota, my favorite ice cream is Kemps.  It's the premium brand here in the Midwest and for good reason too.
Kemps offers a variety of flavors and all are exactly as pictured on the box.
Have you ever bought an ice cream that looked amazing in the picture but was a total disappointment when you opened it up?  The worst let down in human history is buying something only to find out it was false advertising.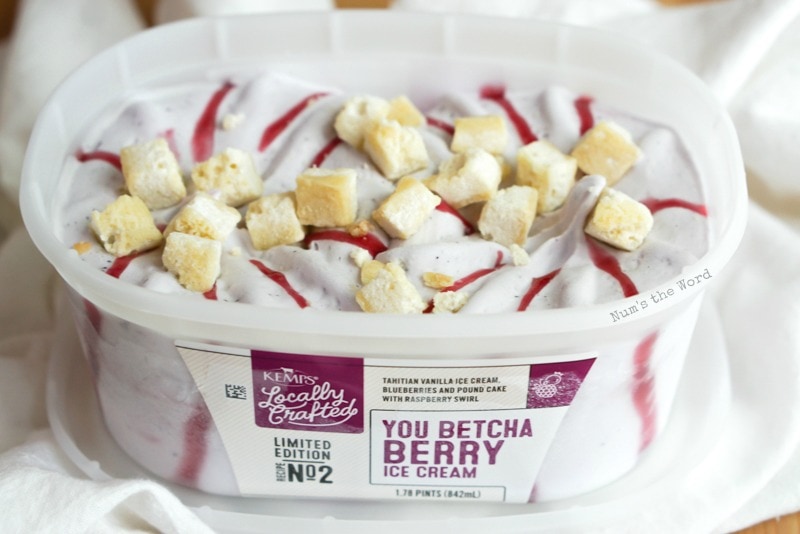 Kemps is 100% not that way.  What they show you on the outside of the box, is EXACTLY what you get on the inside of the box.
A few months ago, I created a recipe for Cupcake Ice Cream Cones.
These ice cream cones were filled with cake batter, baked and then you scoop a generous scoop of Kemps Ice Cream on top so you get your cake and ice cream all in one beautiful cone.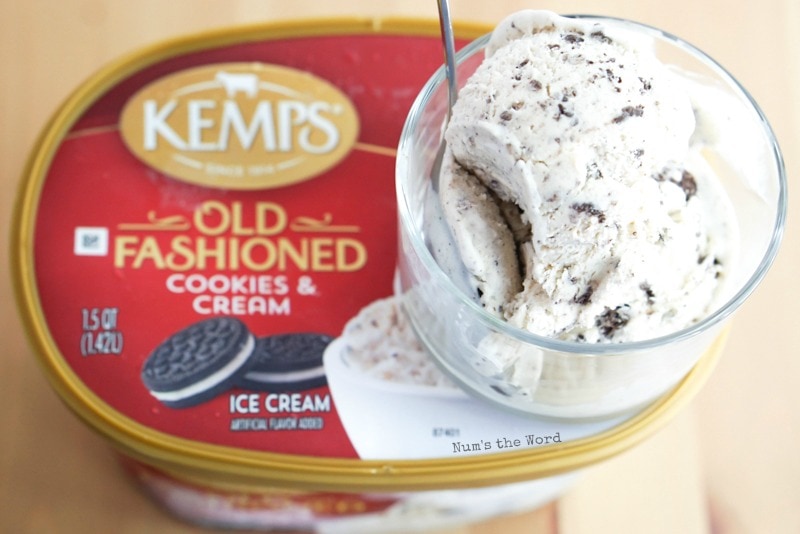 It was also during that post that I talked about a create your own ice cream flavor promotion Kemps was having.
They had hundreds of entries in a matter of weeks and picked their 4 favorite flavors to recreate and sell in the stores!
The 4 winning flavors were:
Cherry & Spoon: This flavor is a real work of art with its whimsical vanilla ice cream, drizzles of chocolaty fudge, real cherries and chunks of brownie.
You Betcha Berry: Are we thankful this one was created? You betcha! Indulge in a sweet Tahitian vanilla ice cream with a swirl of raspberry, real blueberries and delicious pound cake.
Up North Blend: Escape for a moment to a crisp day in the north woods, and enjoy a cup of java ice cream with swirls of salted caramel, shaved chocolate, and bits of brownies.
Muddy Mississippi: Even though it sounds mainstream this is one exceptionally decadent chocolate ice cream. Treat yourself with a dancing swirl of fudge, a sprinkle of chocolaty toffee and shaved chocolate.
These flavors weren't just the winning flavors but Kemps actually made them into actual ice cream flavors which are now being sold!  You can find out more about these specific flavors HERE!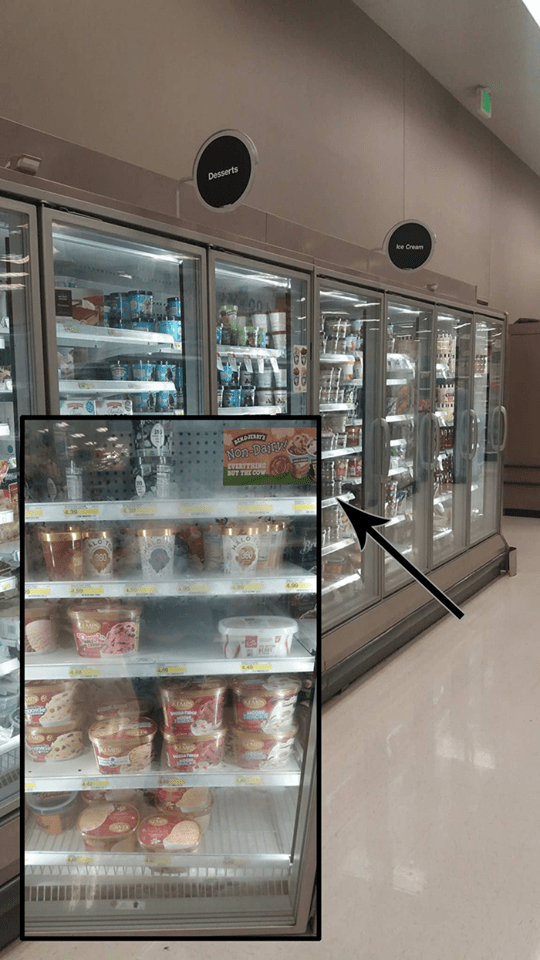 I found my favorite flavor You Betcha Berry at my local Target.
I was a little skeptical with all the flavors mixed together, but am not ashamed to say that I literally ate half the carton in one sitting and only offered my husband one bite.
It is now in my top 5 favorite ice cream flavors!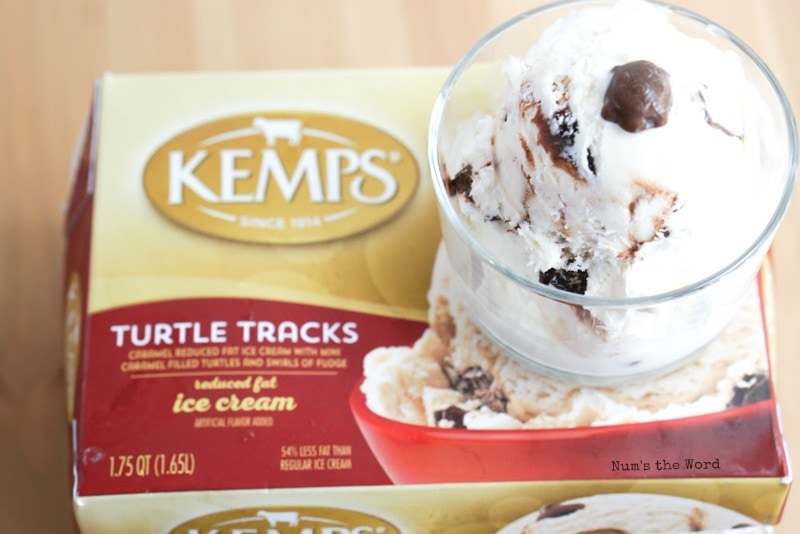 Now you may think that this is all hype.
But I can honestly tell you, that right now in my freezer I have 8 different flavors of Kemps half gallon ice creams, 2 boxes of Kemps Ice Cream Sandwiches, and a pack of Kemps mini cups.
My family is obsessed with Kemps Ice Cream because it really is the best.
It is made with real premium ingredients that taste amazing.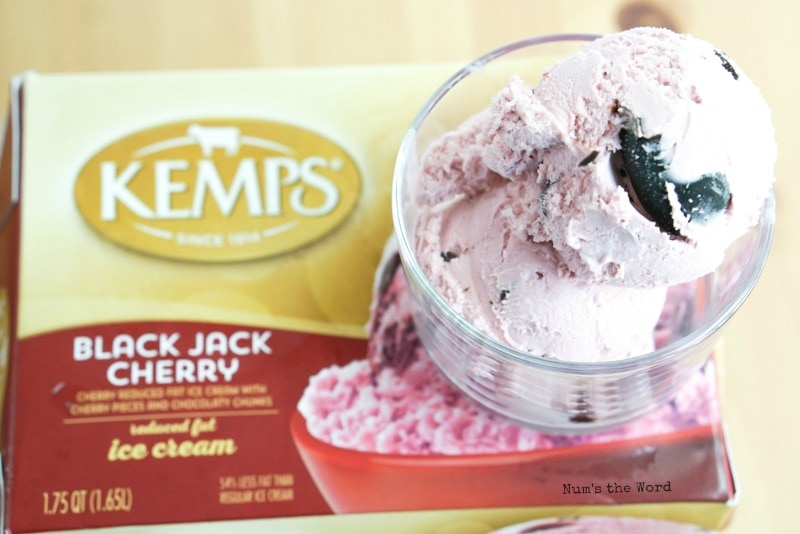 My kids are obsessed with ice cream and it's not unheard of for us to enjoy a bowl at night after dinner or as a reward for test scores or to celebrate big moments like potty training!
We love the traditional flavors like vanilla, strawberry and chocolate, but my kids really go nuts for flavors like Caramel Cow Tracks & Turtle Tracks.
All because they come with tiny cows and turtles just like the photo on the package shows.
My kids LOVE finding them and generally steal all mine too.
As a massively pregnant woman, I've found myself on most nights enjoying a bowl of Kemps Ice Cream before bed.  It's my sweet indulgence.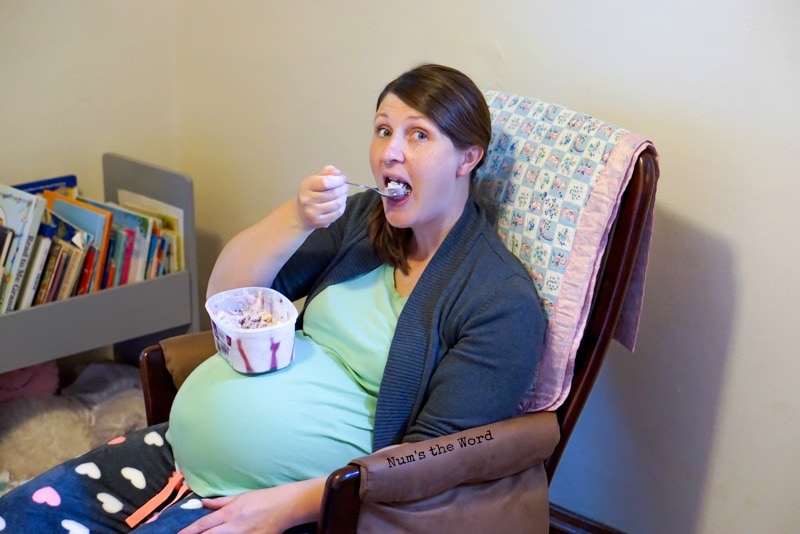 It's also the reason  we have so many flavor options in our freezer.  Yum, Yum!
If you've not had a chance to try Kemps or their new flavors, go to your local Target and nab some.  Your taste buds and baby will thank you.
Ice cream isn't something that should be taken lightly, which is why it's #1 on my list of How to Keep a Pregnant Woman Happy!
Comment below on what flavor you are most excited to try and then leave a review once you do! I've love to know what your taste buds say about you!