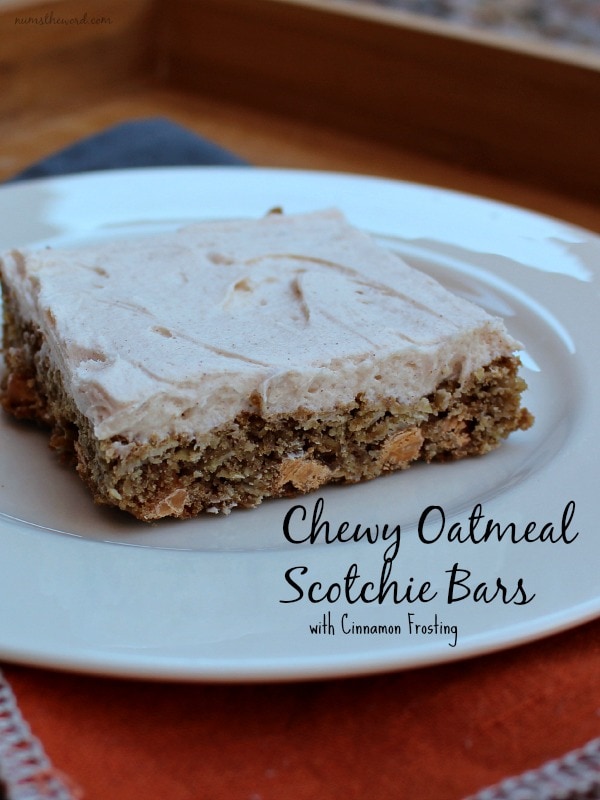 Butterscotch is one of the flavors that my husband really likes, and isn't my favorite, which is why he loves these Chewy Oatmeal Scotchie Bars.
He begs me all the time to make oatmeal scotchies and scotcheroos and all sorts of other butterscotchy treats. I give in every once in a while, but usually I try to make something else.
Don't get me wrong, I like butterscotch. There are just other flavors that I would choose first. Like, pretty much all of them.
There was even an ice cream flavor that came out a few months ago called Scotchy Scotch Scotch. It didn't have anything to do with alcohol, but was ALL butterscotch. Butterscotch flavored ice cream with a butterscotch ripple and crunchy butterscotch bits. My husband was in heaven. I could only handle one bite. It was just too much butterscotch.
But when I saw this recipe for Chewy Oatmeal Scotchie Bars, I knew it was the level of butterscotch that I could handle. Maybe it's because these chewy oatmeal bars are covered in a frosting that complements the butterscotch, but doesn't actually contain any. Plus, there's those 2 other words: chewy and oatmeal. Those are both obvious indications of a splendid treat (at least to me).
I've made these Chewy Oatmeal Scotchie Bars a couple times when an easy treat was needed to feed more people than usual, and they're always a big hit!
Another Recipe We Think You'll Love…
Banana Chocolate Chip Cookies with Whipped Cream Cheese Frosting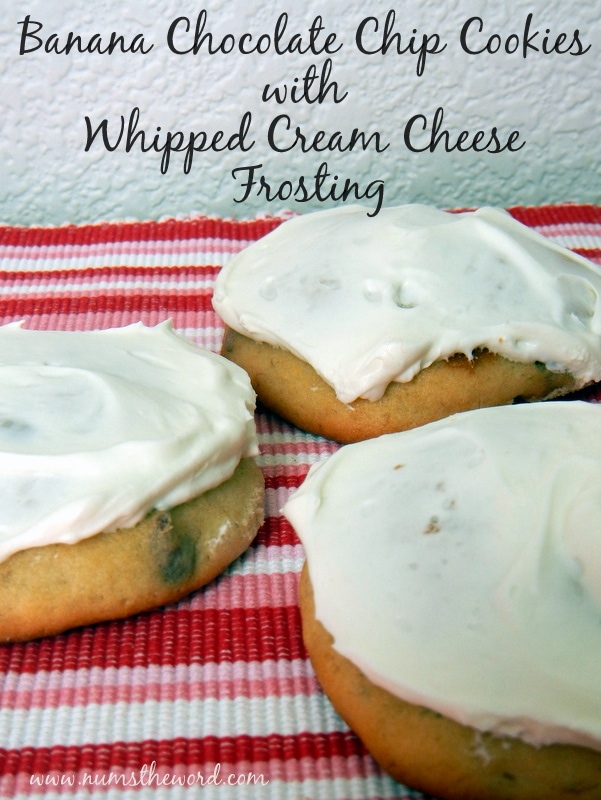 Visit Delectabilites for Recipe