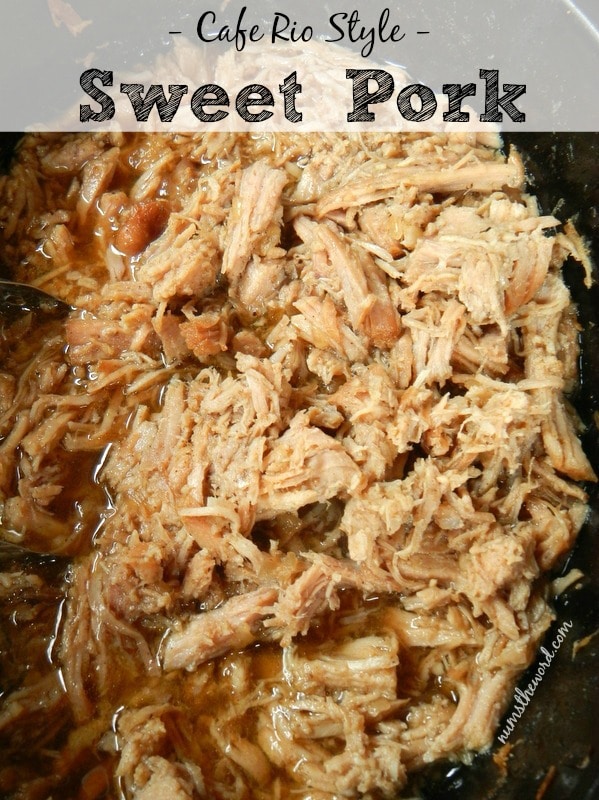 If you've ever been to a Cafe Rio, you've most likely ordered their Sweet Pork.
It's really what I believe to be their most popular item on the menu.
Here in frigid Minnesota, we don't have Cafe Rio.
However many of us have eaten at one during our travels and speak fondly of the restaurant.
I was helping with a Church Women's Day a few months back that included lunch.
We decided to serve a Cafe Rio Style lunch with Lime Cilantro Rice, Black Beans, Sweet Pork, Lettuce, Tomatoes and tortilla chips. All topped with Cilantro Lime Dressing.
The lunch event was wonderful and the lunch was incredible.
I was in charge of the Cilantro Lime Dressing, of which I immediately posted here as everyone kept asking for the recipe.
Everyone also asked me for the recipe for the Sweet Pork.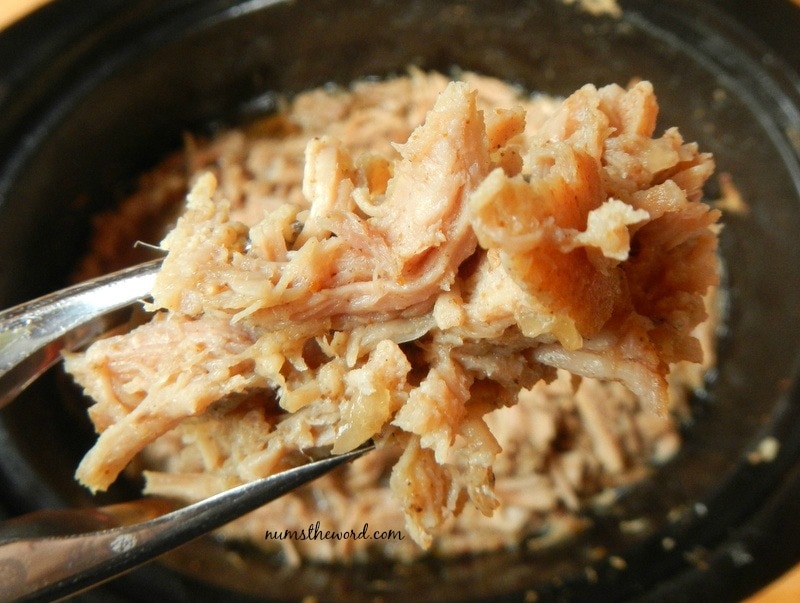 However I didn't make it and couldn't give it to them. But the requests kept coming.
Last week, I was asked to help coordinate and serve lunch to the Missionaries who were serving in the area I live. There were 28, including the Mission President and his wife.
Seeing as the Sweet Pork lunch was such a hit at our Women's Day event, I decided to do the same for the Missionaries.
However this time I cooked everything and was able to "test" out this recipe on them.
Shhhh, don't tell them that I used them as guinea pigs to test out a new recipe! GAH!
Luckily it was a success.
Such a success that not only did the women who helped me serve lunch ask for the recipe but those eating it also asked. At which point I let them all know it would be hitting the website this week – Ta – Dah!
If you've never had Cafe Rio's Sweet Pork, then you are missing out. It's easy to make, sweet and perfect with just about any dish!
Don't forget to tell them you found it here as you'll ALWAYS be asked for the recipe!
Yield: 8 Servings
Sweet Pork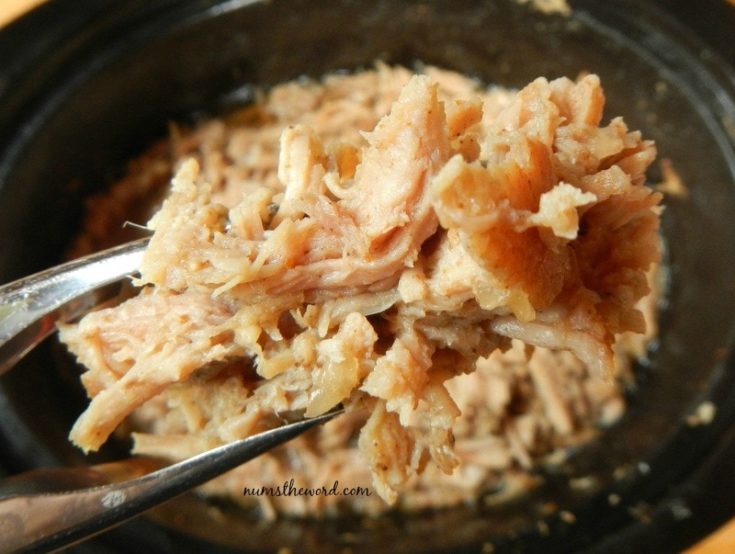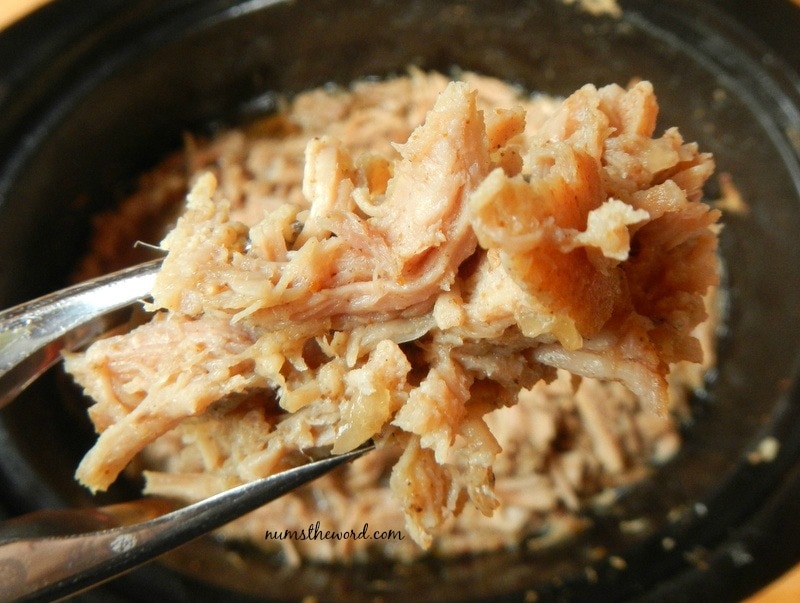 Total Time
6 hours
10 minutes
Ingredients
2 Tablespoons brown sugar + 3 cups of brown sugar
1/2 teaspoon cayenne pepper
1 teaspoon cumin
1 teaspoon salt
4 pound pork loin
1 medium onion, diced
1 (14.5 ounce) can of chicken broth
1 (12 ounce) can of coke
3 teaspoons minced garlic or 3 teaspoons garlic paste
Instructions
In a small bowl combine 2 Tablespoons brown sugar, cayenne pepper, cumin & salt.
Rub mixture onto pork loin and place into crock pot.
Scatter onion all around pork loin.
Pour chicken broth & coke onto pork loin.
Scatter garlic around loin and place lid onto crock pot.
Cook for 4 hours on high.
Remove pork loin from crock pot and shred.
While pork is removed, remove 1/2 broth mixture and discard.
Place shredded pork into crock pot with reduced broth.
Add 3 cups of brown sugar to pork and mix well.
Cook for additional 2 hours
Serve immediately.
Notes
Pork can be served by itself, in tacos, burritos, over rice and a variety of other ways.