Flat Bread Pizza is an easy 15 minute, kid friendly meal that no one will complain about.  Simple, delicious and oh so tasty!
This post contains affiliate links.  If you click on an affiliate link and make a purchase, I will make a small percentage on your purchase, which helps keep this website running! Thank you!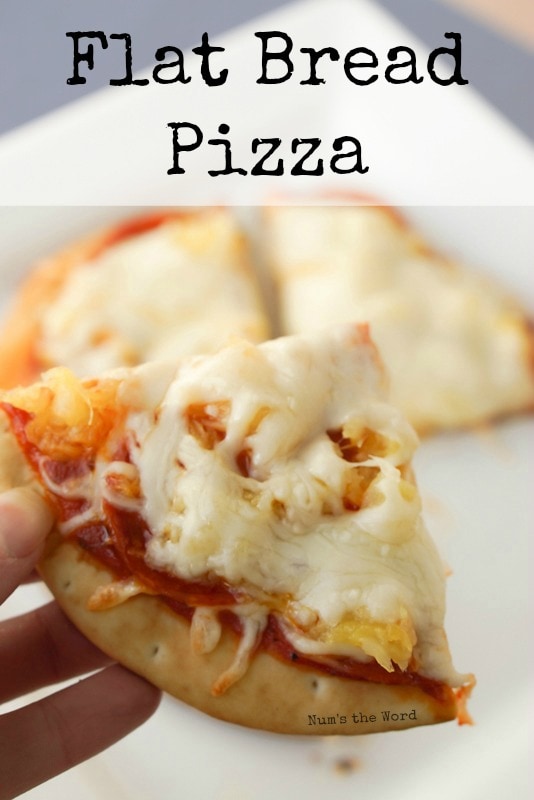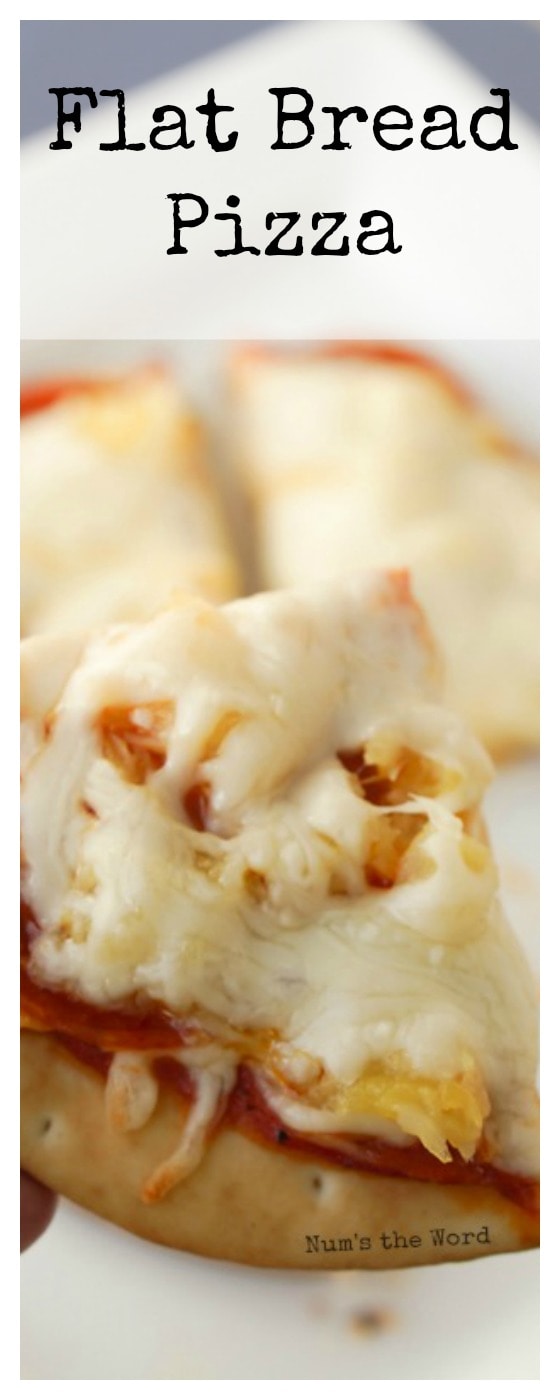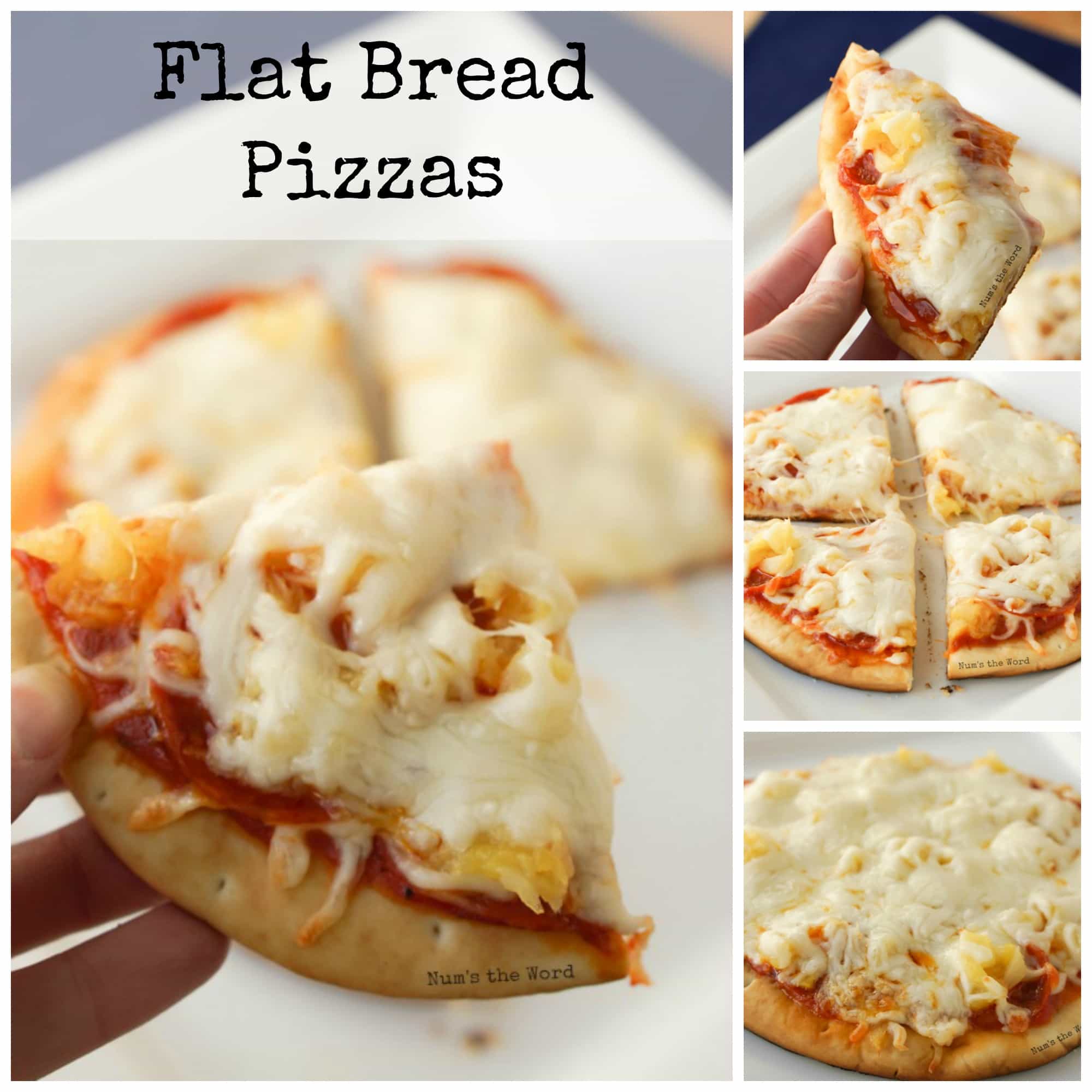 Do you ever let your kids help with dinner?
We've found that letting the kids help with dinner greatly reduces the complaining about what we are having for dinner.
Plus it teaches them some basic cooking skills.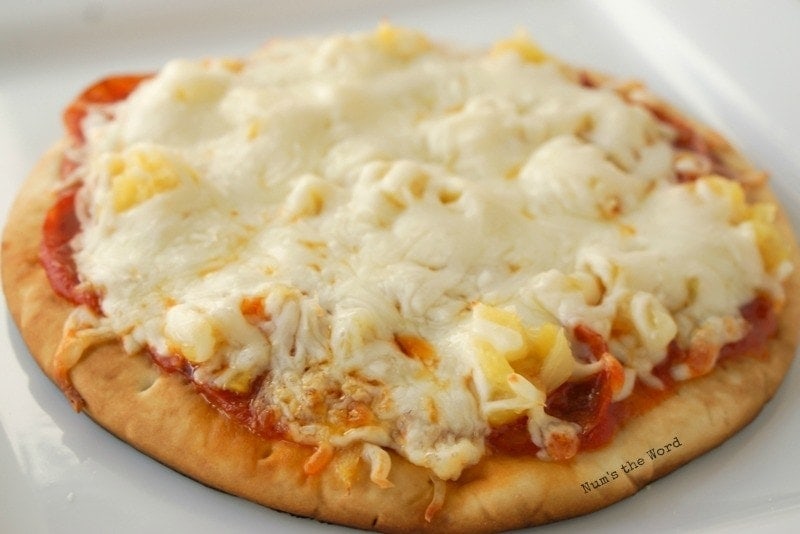 This Flat Bread Pizza isn't fancy, it's not something you'd find in a restaurant and it certainly might not be pretty (especially if you let the kids help).  But it will be a meal that everyone will love.
We've done flat bread pizza in the oven and on the grill.  Both turn out great.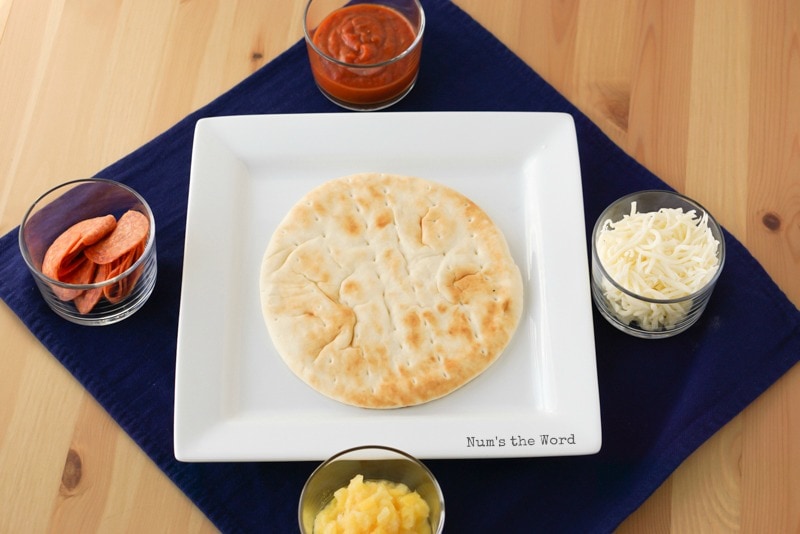 The idea is that the kids (and adults) all get to make their own pizza with their favorite toppings and no one has to share.
I suspect that in your family, everyone has different toppings they like.  And ordering a large pizza or even making a pizza at home requires a lot of compromise.
So why compromise?  Why not let everyone have what they want, how they want and with no tears!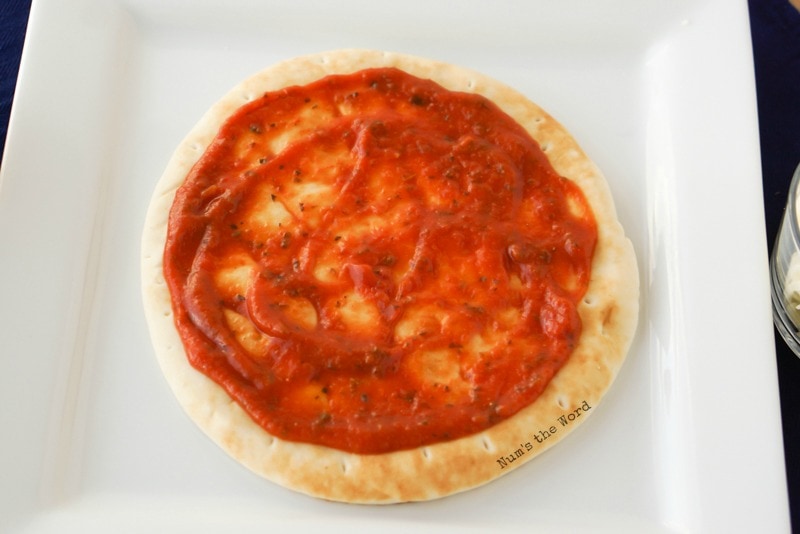 Don't worry.  You're normal if this is the case.
That's why this Flat Bread Pizza is so popular in our house.  The child that likes cheese pizza, get it.  The kid who hates pizza but loves bread sticks, can turn theirs into garlic cheese sticks.  And Mom and Dad who like lots of "gross" toppings, get everything they like too.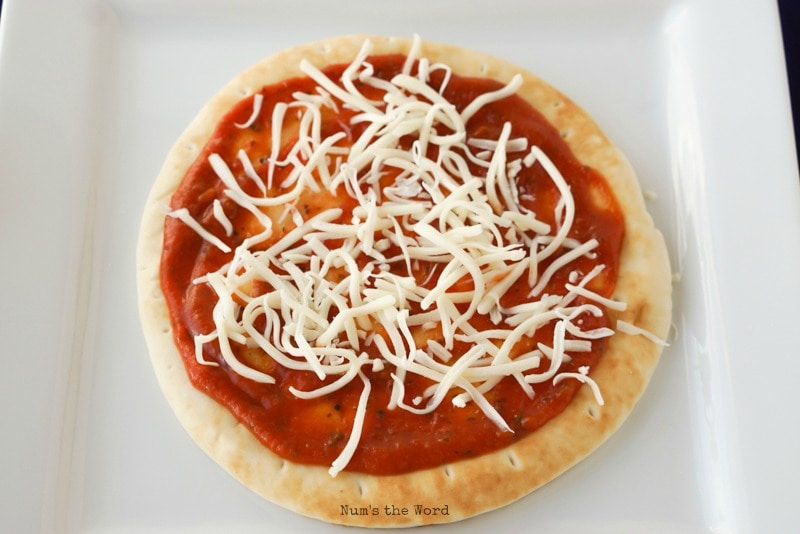 In our house, my husband and I love Pepperoni Pineapple Pizza.
I never realized this was odd, until a friend posted on FB many years ago that she had never heard of putting pineapple on pizza and an entire debate began.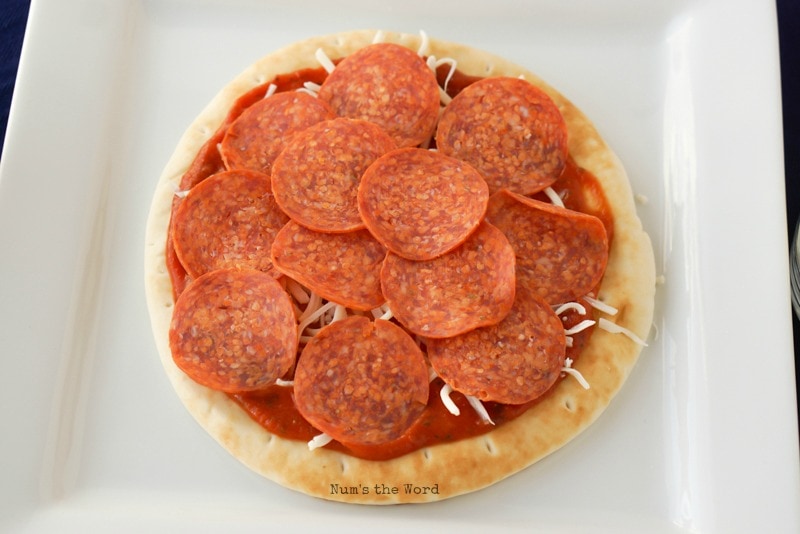 I was fascinated by how many people have strong opinions about the fruit.  All I say is that you should try it at least once.
The sweet pineapple with the spicy pepperoni makes a great combination.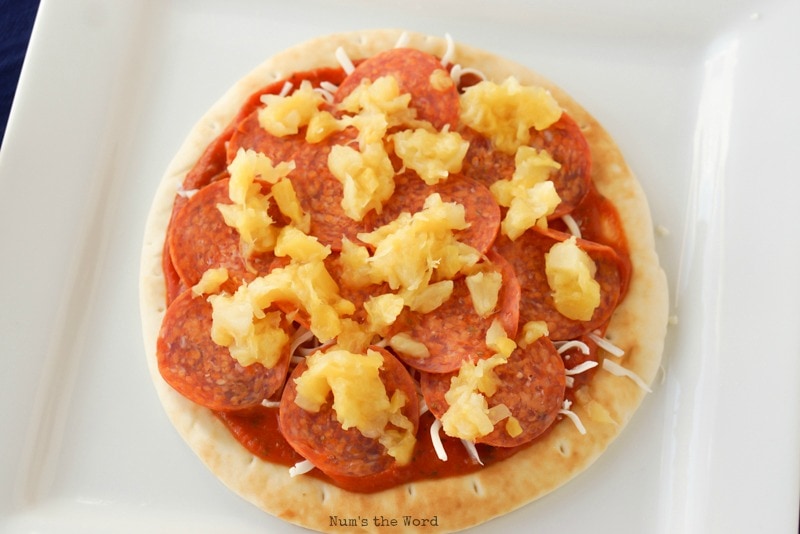 But if that's not your thing, no worries. Just use the ingredients you do like.
The idea is that by using a flat bread, you do not have to make pizza crust.  And they are all perfectly portioned for individual pizzas.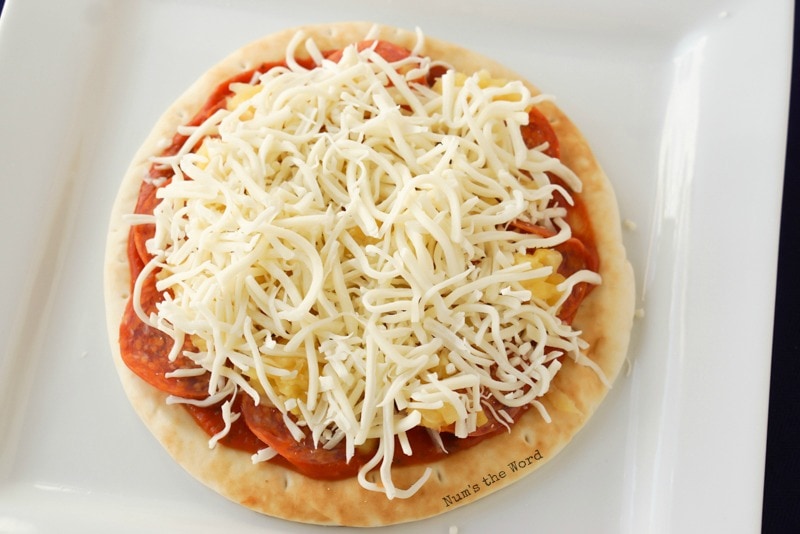 Easy, Simple and a Home Run for dinner!
These are great for summer, winter, family night or even when company is coming and you don't know what your guests will like.
Let them build their own pizza and then enjoy!
Making these is a great conversation starter and I'm sure will become a family tradition for you, just as they have for us!
Ingredients
Flat Bread
Pizza Sauce
Mozzarella Cheese
Favorite Condiments
Pepperoni
Pineapple
Green Pepper
Red Onions
Mushrooms
Sausage
Chicken
Instructions
Preheat oven to 350*F
Smear flat bread with pizza sauce, leaving 1/4 inch around the edges.
Top lightly with mozzarella cheese.
Place favorite toppings on pizza.
Top with generous amount of mozzarella cheese.
Place on a cookie sheet or on a foiled grill.
Bake/Grill until cheese is melted and bubbly - 5 - 10 minutes.
https://numstheword.com/flat-bread-pizza/
Other Meals that take 30 Minutes or Less…