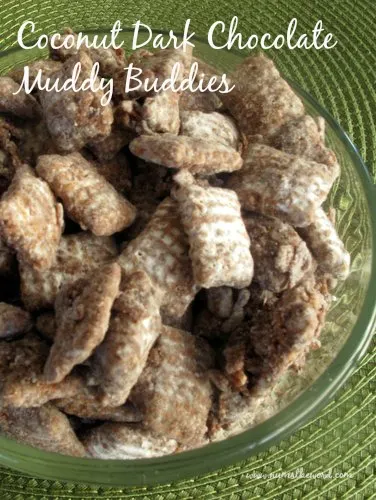 Muddy Buddies, or Puppy Chow to some people, is one of our favorite treats.
It's simple.
It's delicious.
And it involves chocolate and peanut butter.
I decided to change things up and try something new.
I was not sad that I did. Actually only 1 out of 5 complained.
That's pretty good with this group.
I added coconut to the Chex cereal and then covered it in melted dark chocolate and powdered sugar.
It was a definite winner at our house, and I hope it will be at yours too!