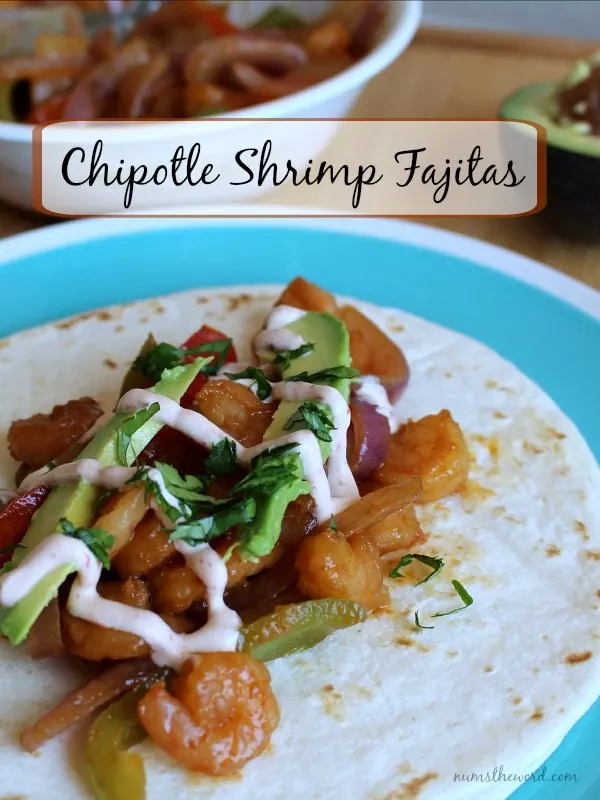 Fajitas are a favorite dinner in our house. They just have so much flavor and come together so quickly! Plus, by now you should know how I feel about anything that you add avocado to.
There are lots of shrimp recipes out there, but most of them are for tacos. Which I love as well, but I am a sucker for sautéed peppers and onions.
These fajitas are on the spicy side, and you can alter the spice a bit by cutting down on the chile powder. In the chipotle cream, you could just use plain sour cream or just the lime juice. This recipe is really quite adaptable to any spice level. But, no matter how much spice you use, it's going to be delicious.