Bacon Cheeseburger Macaroni is a 30 minute meal that is perfect for busy weeknight and picky kids.  My kids asked for seconds and more the next day!
This post contains affiliate links.  If you click on an affiliate link and make a purchase, I will make a small percentage on your purchase, which helps keep this website running! Thank you!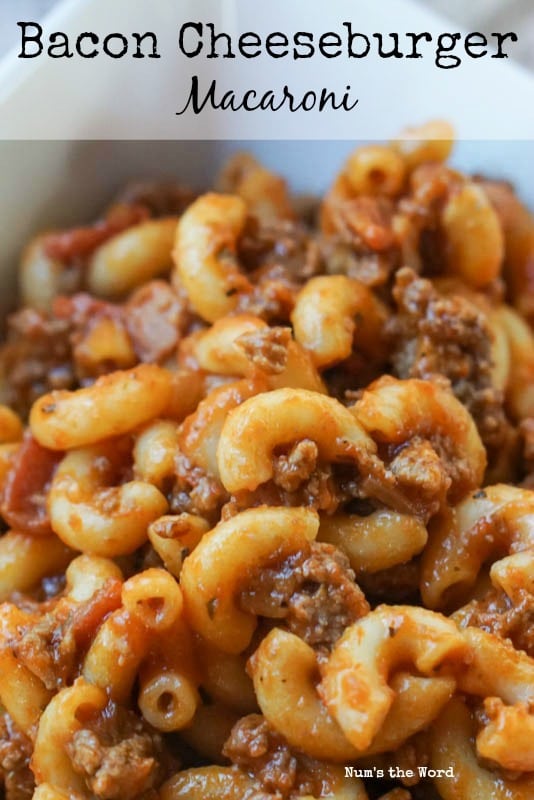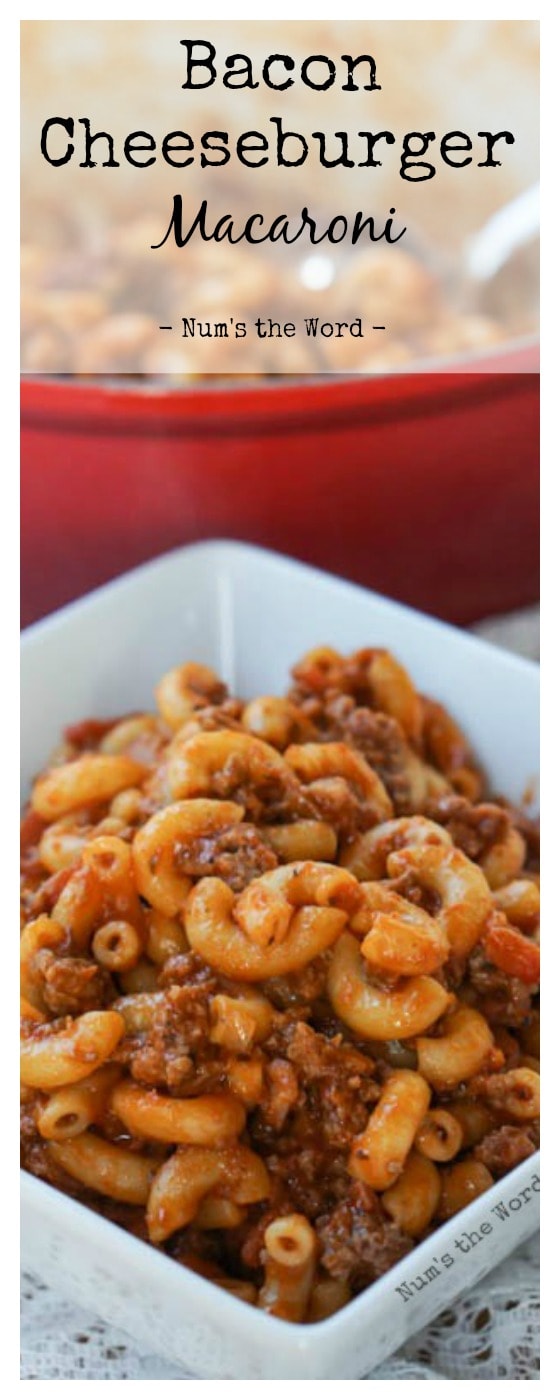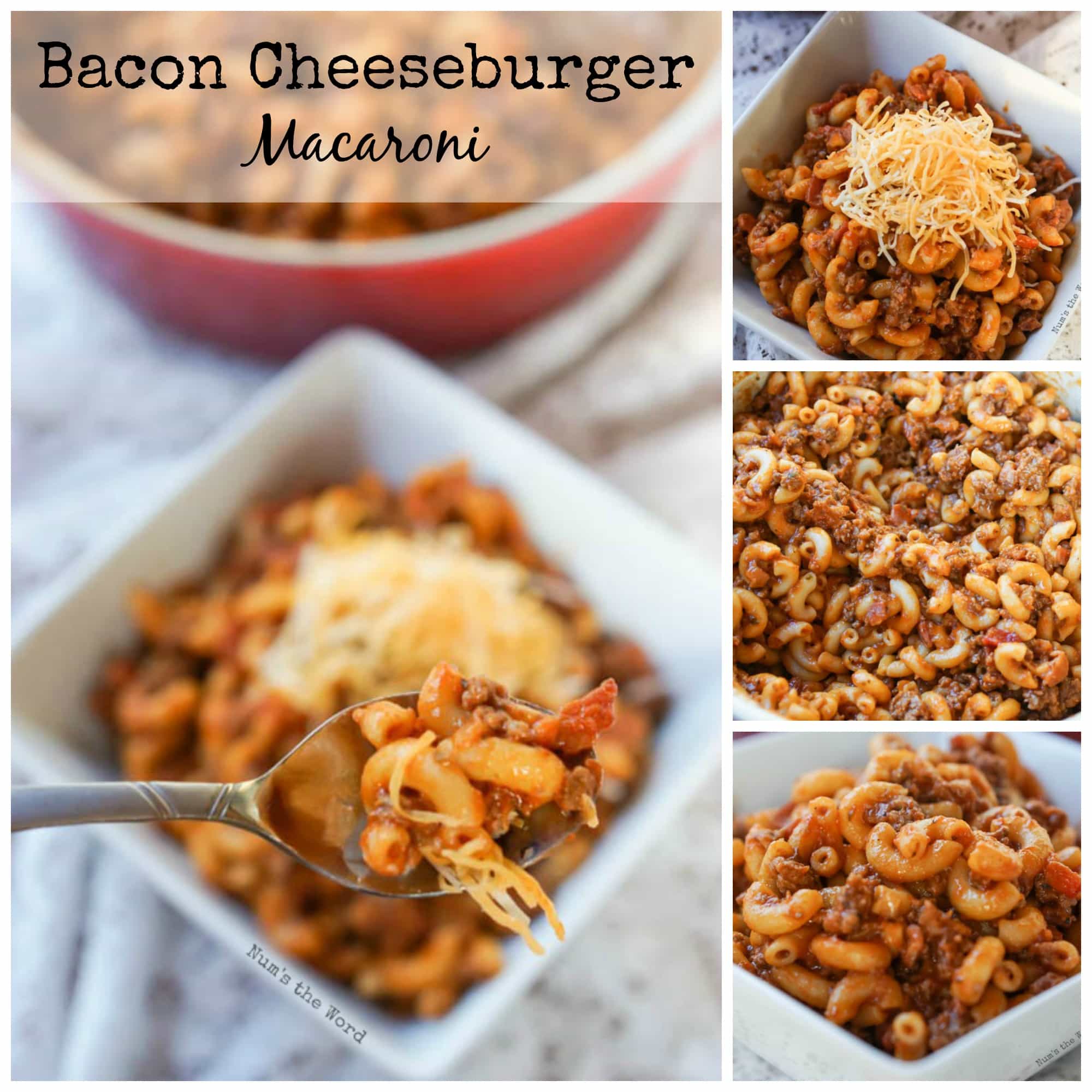 Bacon Cheeseburger Macaroni, will quickly become a staple in your home.
I say this for a variety of reasons.
First, it has bacon.  BACON.
Bacon makes your home smell amazing and helps make everything taste better.
Second, it's a 30 minute meal.
Which means this makes a great weeknight meal.
Third, my kids LOVED it.
As in they asked for SECONDS.
This doesn't happen often, but it did with this meal.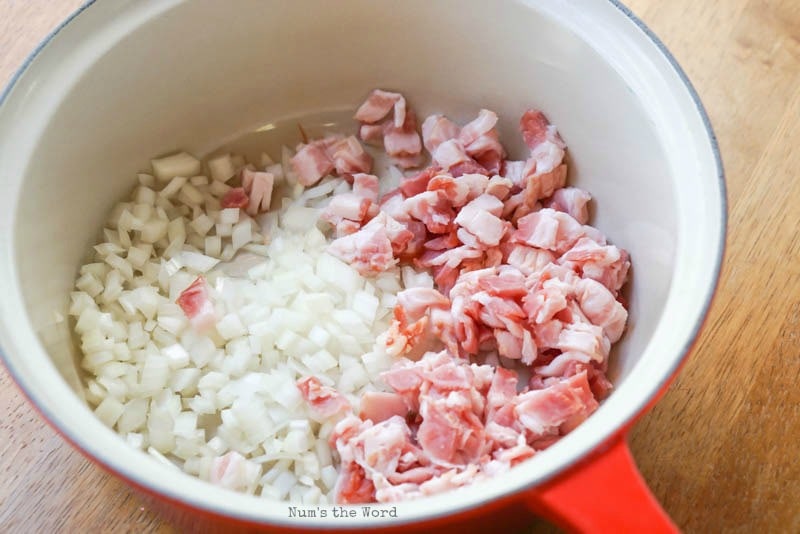 Fourth, it reheats well leftovers the next day.
Remember how I said my kids loved it?
My daughter asked for it for dinner the next night – NEVER happens.
Now that you know why you should make this, let me tell you how my night played out.
I was flipping through a cook book for recipe inspiration and ran across a recipe that cooked bacon and ground beef together in a recipe.
Though the original recipe isn't something my family would enjoy, it got me thinking.
Bacon and ground beef always work well together as a Cheeseburger so why not whip up Bacon Cheeseburger Macaroni?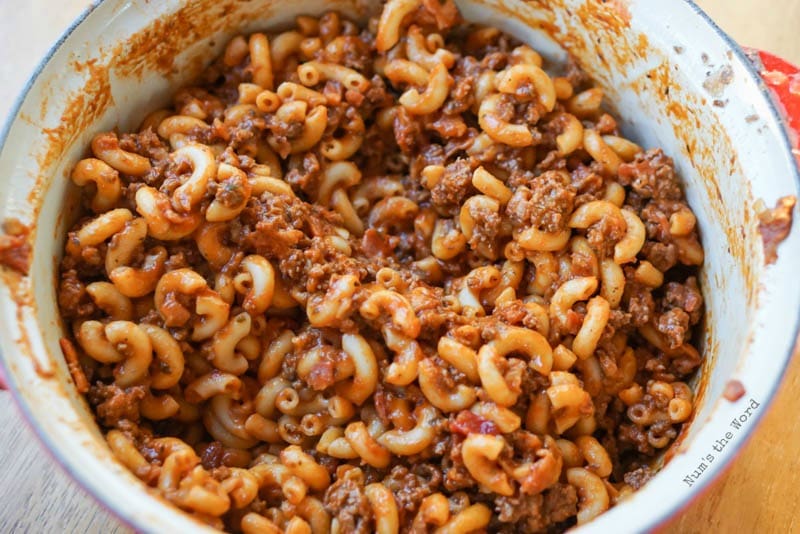 At the time I wasn't planning a 30 minute meal, but that's what happened.
My kids got so excited when they smelled the bacon, thinking we were having bacon and pancakes.
However when they realized their favorite meal of bacon and pancakes wasn't happening, they began to grumble, claiming they'd never eat it.
My daughter claimed she hated noodles (not true), and ground beef (not true) and spaghetti sauce (again, not true).
In our house, we have a rule that you have to try ONE bite.
Generally that hooks them and they fall in love with the meal.
But occasionally, that first bite doesn't hook them and they get sandwiches for dinner.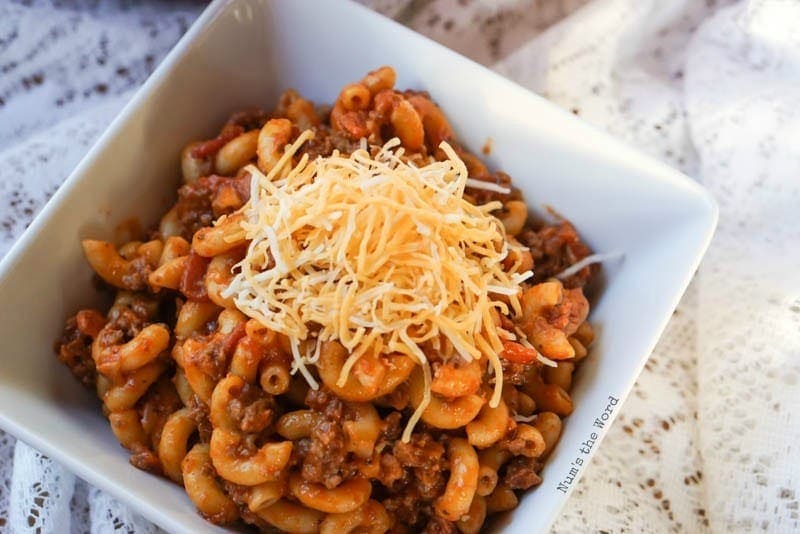 This night though that one bite hooked them and as you read above, they loved it.
As a mom I LOVE when meals work out this way.
Kids are happy, parents are happy, everyone is full for bed and life is grand.
If your family loves bacon and noodles and ground beef, then I hope they love this easy 30 minute meal of Bacon Cheeseburger Macaroni!
Bacon Cheeseburger Macaroni
Ingredients
1/2 pound bacon, diced
1 small onion, diced
2 cloves garlic, minced
1 pound lean ground beef
8 ounces macaroni noodles
1 (24 ounce) jar spaghetti sauce
2 cups sharp cheddar cheese
Instructions
Cook pasta and set aside.
Cook bacon and onion in a large pot until onion is soft and translucent and bacon is still soft and not crispy.
Add garlic and cook for one more minute.
Add ground beef and cook until ground beef is cooked through.
Drain grease from beef mixture and return to pot.
Add macaroni and mix well.
Add spaghetti sauce and bring to a boil.
Remove from heat and add cheese.
Mix well, until cheese is melted and serve immediately.
https://numstheword.com/bacon-cheeseburger-macaroni/
Other Recipes You'll Love...