Mozzarella, Pepperoni & Olive Bites – One of the easiest and tastiest appetizers around. Takes less than 10 minutes to make and perfect for baby showers, weddings or parties!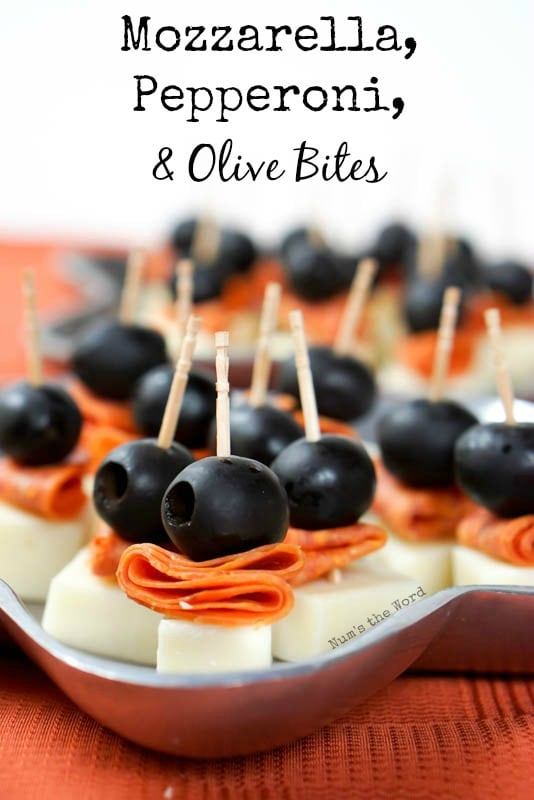 How easy do these Mozzarella, Pepperoni & Olive Bites look?
Because they are as easy as they look, promise.
Really, you probably don't even need a recipe. However, you're kind enough to click over and see what it really takes to make these. Thank you!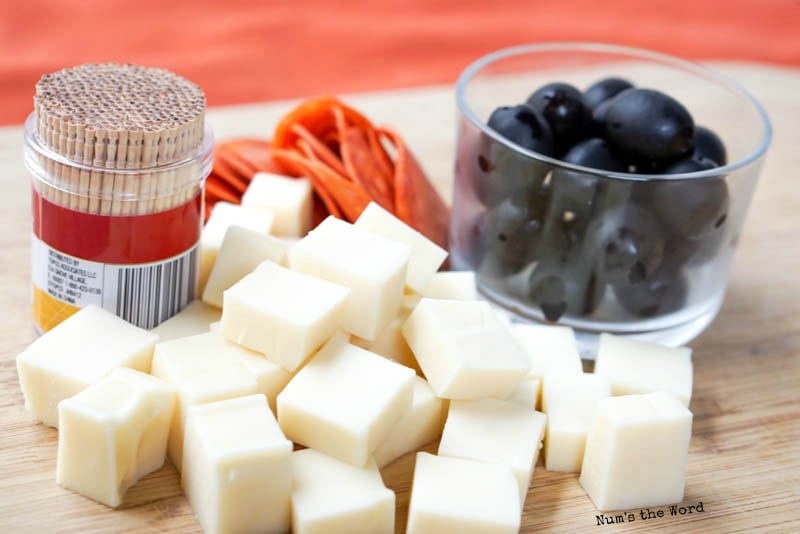 At some point in our lives, we all host a party.
That party could be a birthday party, holiday party, baby shower, wedding shower or back to school party. Really it doesn't matter what the party is.
What does matter is that at every party, there are appetizers of some sort.
Appetizers that will either take you, the host away from the party and into the kitchen or into the party with your guests.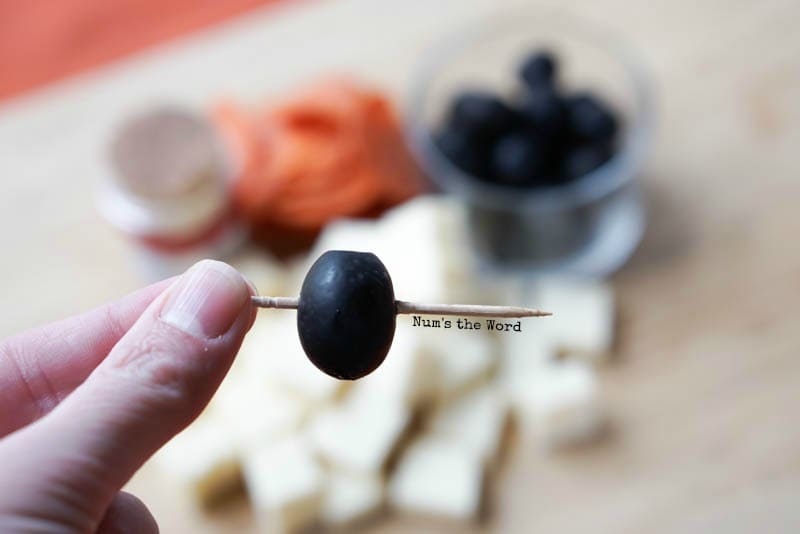 I certainly hope you always choose the option to be IN the party with your guests than isolated in the kitchen slaving away so everyone else can have fun.
However the only way this can happen is if you make EASY, make ahead appetizers or hire it out.
Seeing as how most of us can't just hire out our parties, we need to work together to create and share easy appetizer ideas.
These Mozzarella, Pepperoni & Olive bites are not only easy, but they can be made ahead of time, leaving you plenty of time to mingle with your guests!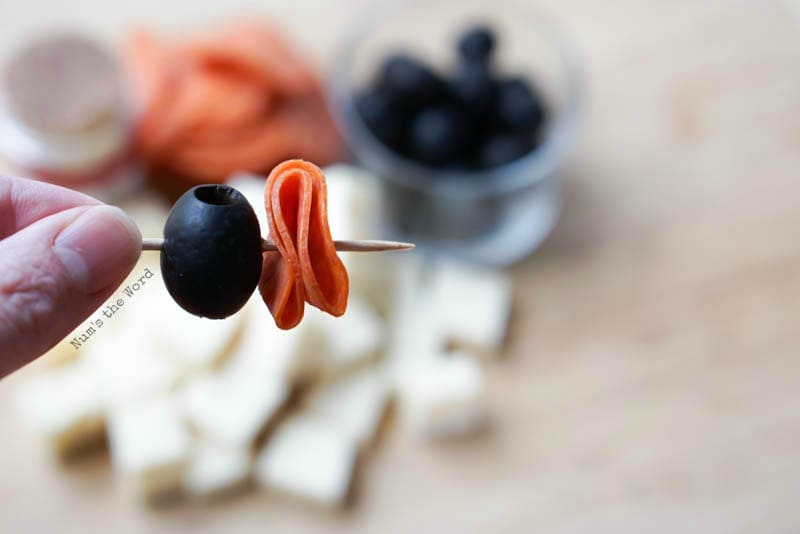 See, win-win!
So why on earth did I need to make these delicious appetizers?
I'm so glad you asked!
When we lived in Colorado, the leaders of the youth program at church host a teacher recognition event every year for the graduating Seniors and a teacher of their choice.
The teacher they chose can be any school teacher who has had a positive impact on their life.
Once the teacher is chosen, the student then formally invites that teacher, along with their parents, to an appreciation & recognition night at our church.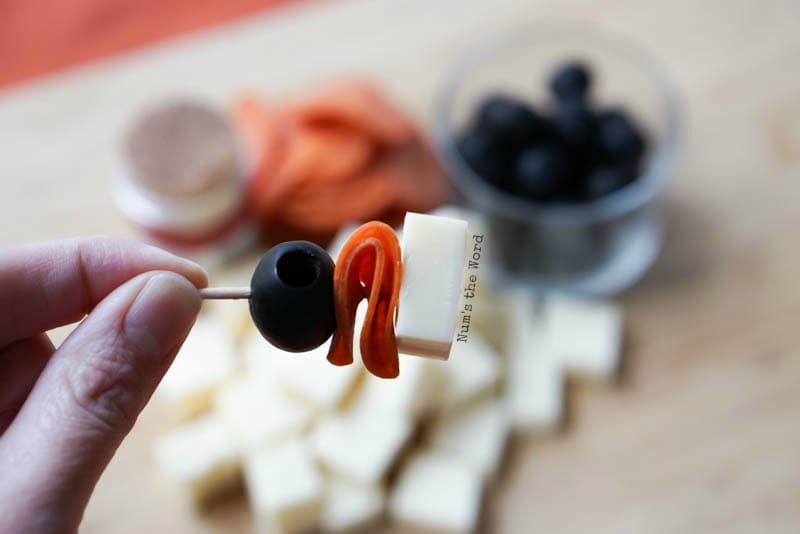 This event has been hosted for years and is highly talked about among the teachers in the school district, and being invited is quite an honor.
Not only do you get recognized, but you get to spend time with that student and their parents. The students are asked to give talks and say the blessings on the food and give their teacher an award which can be displayed on their desk.
I was asked our last year living there, to do the food for the event.
Knowing that some parents and possibly teachers, would be coming straight to the event from work, I wanted to make sure we had a variety of appetizers and not just a dessert bar.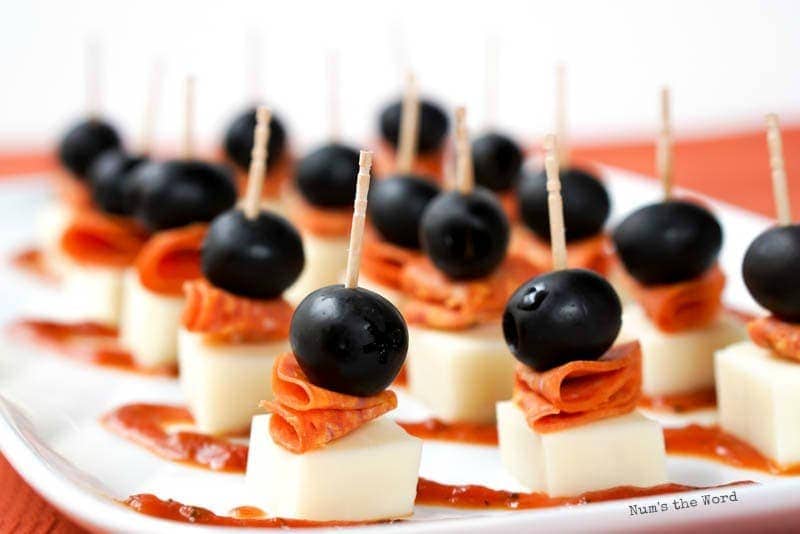 These Mozzarella, Pepperoni & Olive bites are one of the many we served.
With a wide range of appetizers, I wanted the majority of them to be prepared ahead of time.
Everyone LOVED these Mozzarella, Pepperoni & Olive bites so much that we ran out!
Since that first time serving these, I've made them several more times!
I now plate half of them plain and half with drizzled pizza sauce on the platter, which gives more of a pepperoni pizza flavor.
These are simple, delicious and a crowd pleaser! Really, it doesn't get any simpler (or delicious) than these Mozzarella, Pepperoni & Olive Bites!
Yield: 30 Bites
Olive, Pepperoni & Mozzarella Bites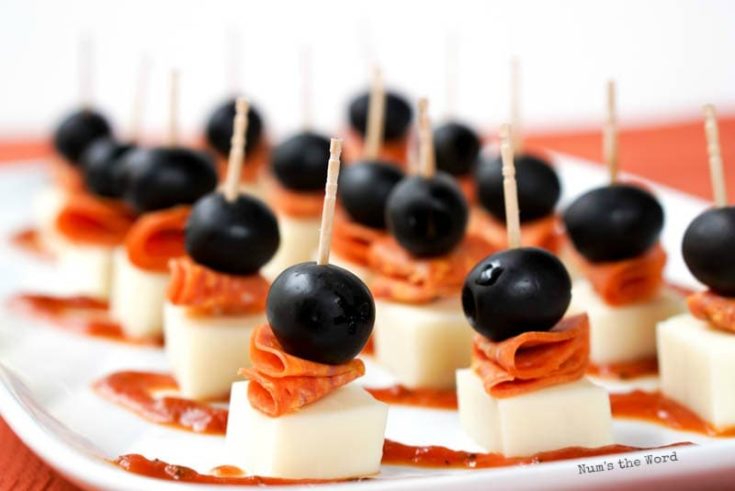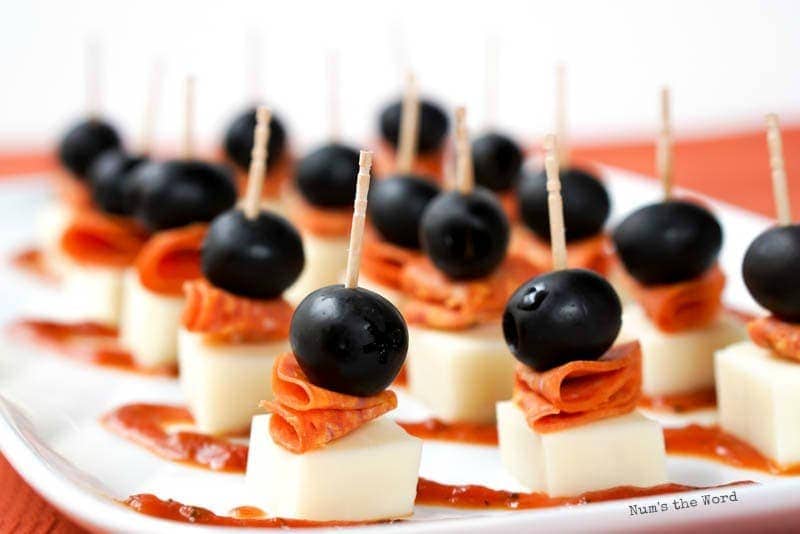 Ingredients
1 can of medium whole black olives
1 package of pepperoni
1 pound block of Mozzarella cheese
Pizza Sauce (optional)
Instructions
Slice Mozzarella cheese into 1/2" x 1/2" cubes.
Drain olives from liquid.
Using a toothpick, skewer an olive and push 1/3 way up the toothpick.
Fold a piece of pepperoni into half or quarters and skewer next.
Finally skewer mozzarella. Do not push toothpick all the way through mozzarella, only half way through as you do not want guests poking themselves in the mouth with the toothpick.
If making ahead of time, arrange on tray and cover with saran wrap so that it does not dry out.
When serving, serve plain or with a drizzle of pizza sauce on platter.