Eggo Waffle Breakfast Pizza is an easy, healthy, on the go breakfast! They take 5 minutes or less to whip up & is something you wont feel guilty about!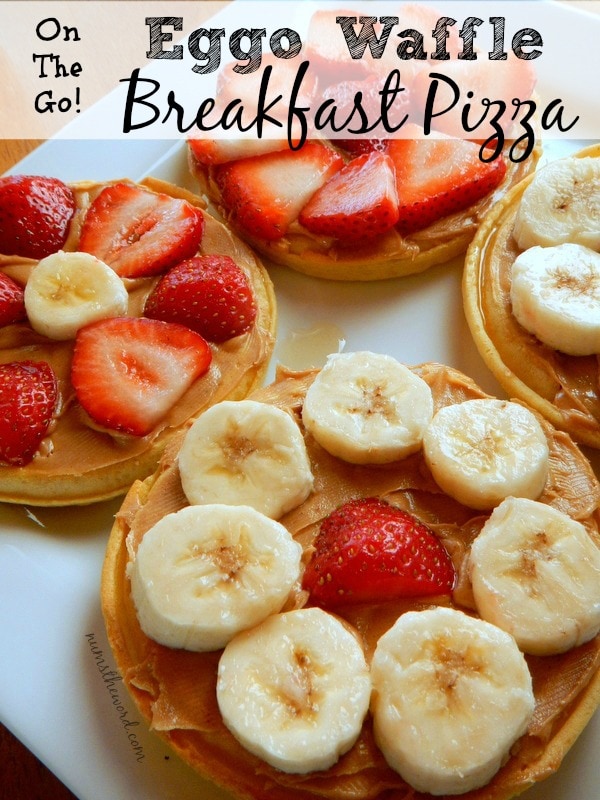 Whether you have kids at home or not, I suspect your life is crazy busy in the morning.
Well…unless you are an organized morning person, of which I'm not.
My mornings consist of waking up, getting my son out of his crib then going into my daughters room and rubbing her back and feet and arms for 5 minutes until she starts to finally show signs of life.
Then the crazy rush begins.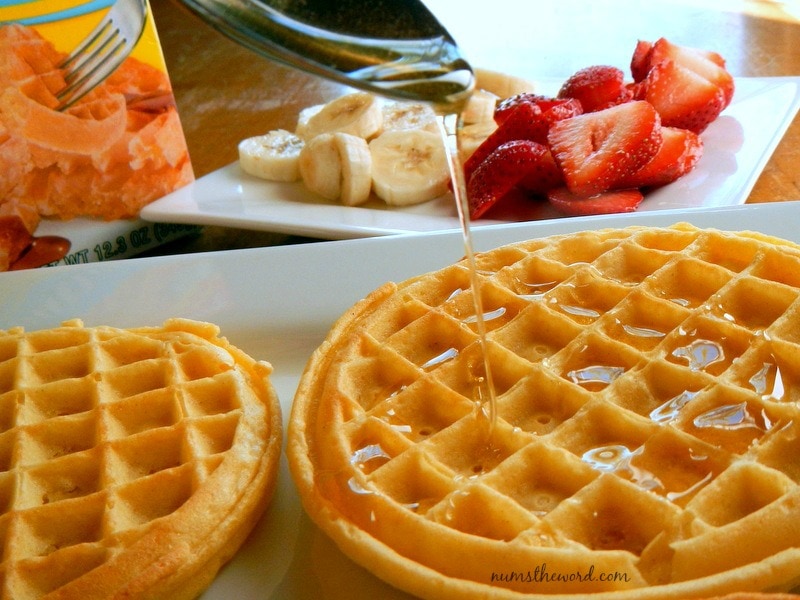 Potty, dressed, lunch packed, snack packed, teeth brushed, hair done, shoes, and family prayers.
Then it's the mad dash to get out the door and to school.
Because our mornings are crazy busy, and because we are all night owls, my daughter ALWAYS eats breakfast in the car on the way to school.
However the reality is that whether you have kids going to school or go to school yourself or go to work, I suspect you eat in the car too.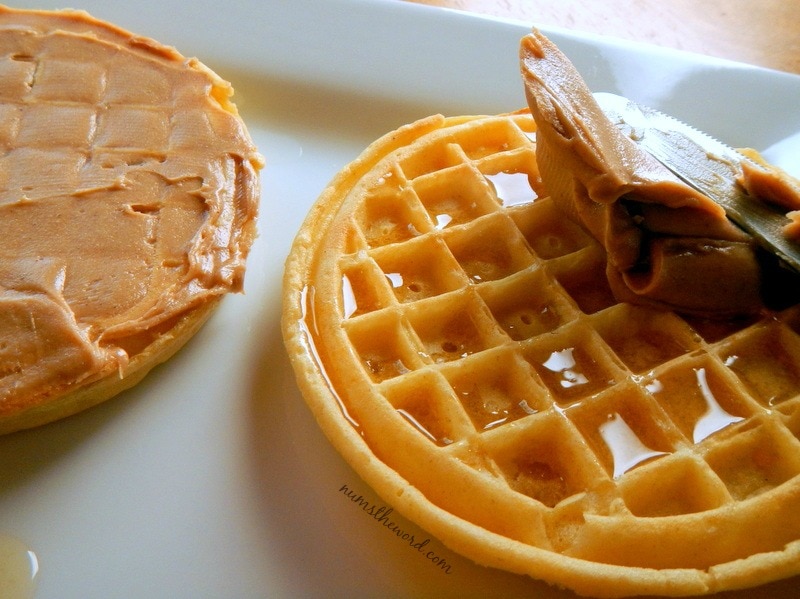 As a Mom, my greatest struggle is to make sure that I have a nutritious lunch and snack packed.
I generally struggle with the feeling of guilt that my daughter's breakfast is a far cry from healthy or nutritious.
Her general breakfast has been quick and easy.
Well….until now.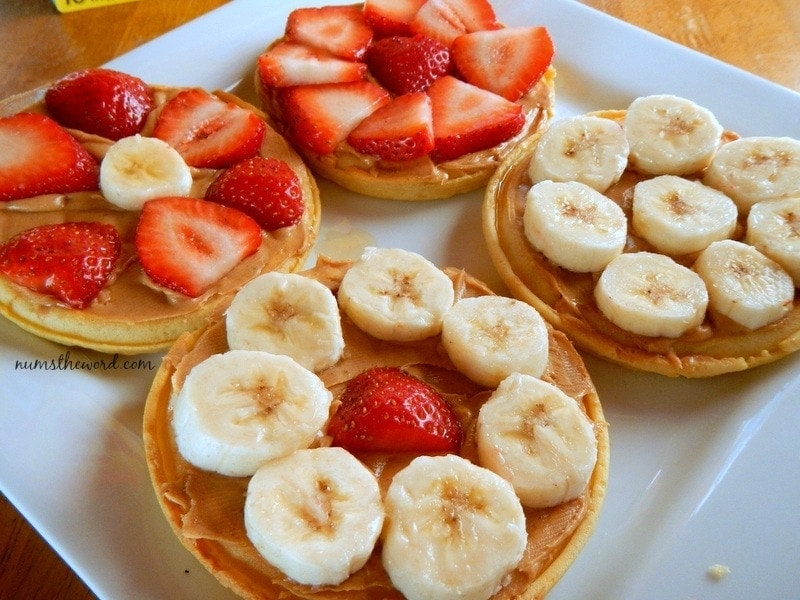 Now, we do an Eggo Waffle Breakfast Pizza.
It's healthy, it is packed with protein AND fruit and my daughter absolutely LOVES it.
However the best part is that it's not a drippy mess in the car.
No wrappers or extra garbage.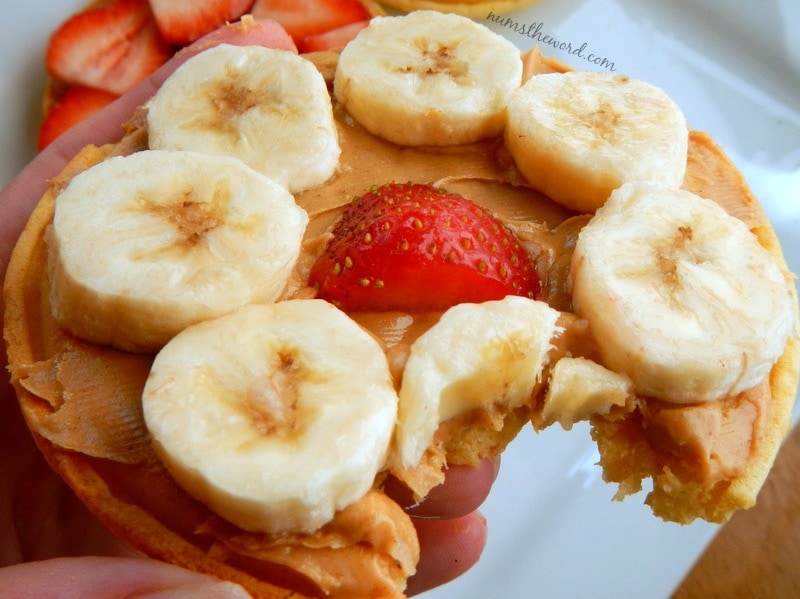 Just easy and simple.
Oh and it contains the word "pizza" of which is ALWAYS a winner with my kids.
So here's the deal, we love waffles, the flavor combo of peanut butter & honey and we love fruit.
And I REALLY love a healthy breakfast that takes minutes to make!
So why not put them all together?

The honey isn't drippy and gross in the car because it's trapped in the Eggo Waffle pockets.
The peanut butter on top seals the honey in and the fresh fruit is beyond amazing.
This is a breakfast that not only do my kids love, but we love them too.
Seriously, this has been a huge hit in our house and it will be in yours too!
Yield: 1 Serving
Eggo Waffle Breakfast Pizza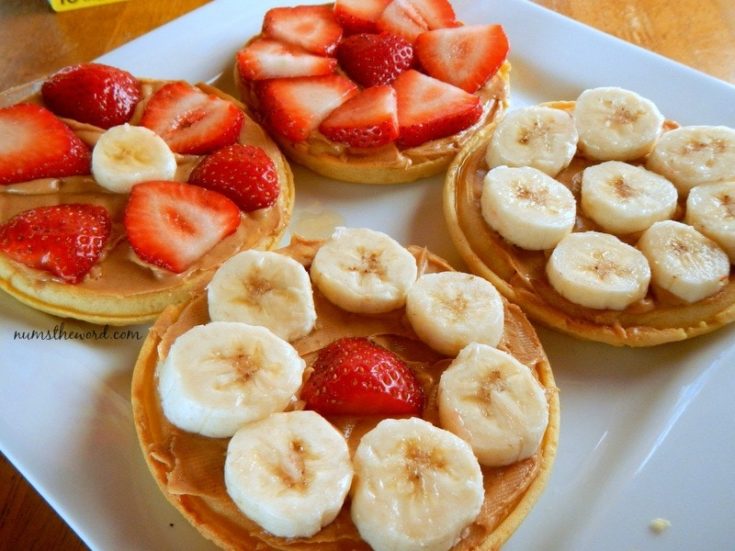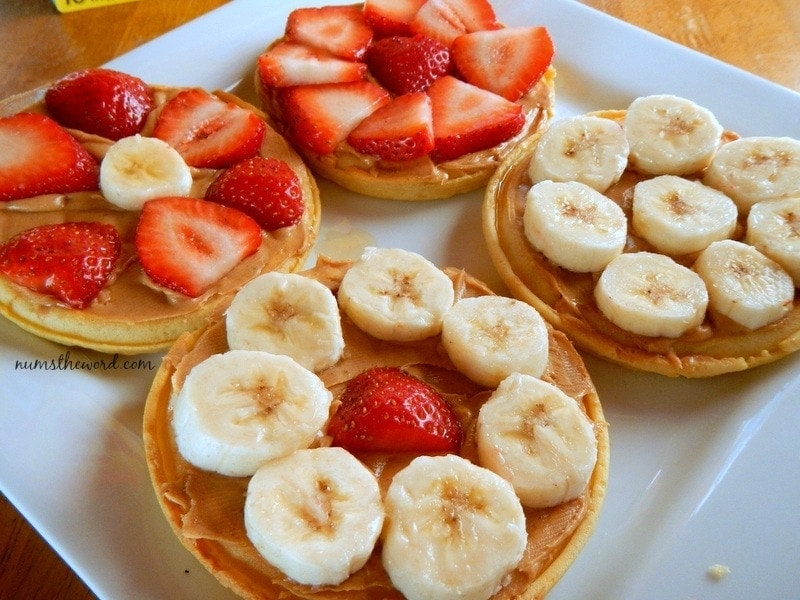 Ingredients
1 Eggo Waffle - any flavor
1 Tablespoon of honey
4 Tablespoons Peanut butter
Sliced fruit - your choice - strawberries, blueberries, bananas, peaches - whatever is in season!
Instructions
Toast Eggo Waffle according to package directions.
Drizzle honey over waffle, keeping it in the pockets.
Smear entire waffle with peanut butter.
Top with sliced fruit - squish into peanut butter so it doesn't fall off.
Devour. I recommend making two for adults and 1 for kids - SOOO GOOOD!