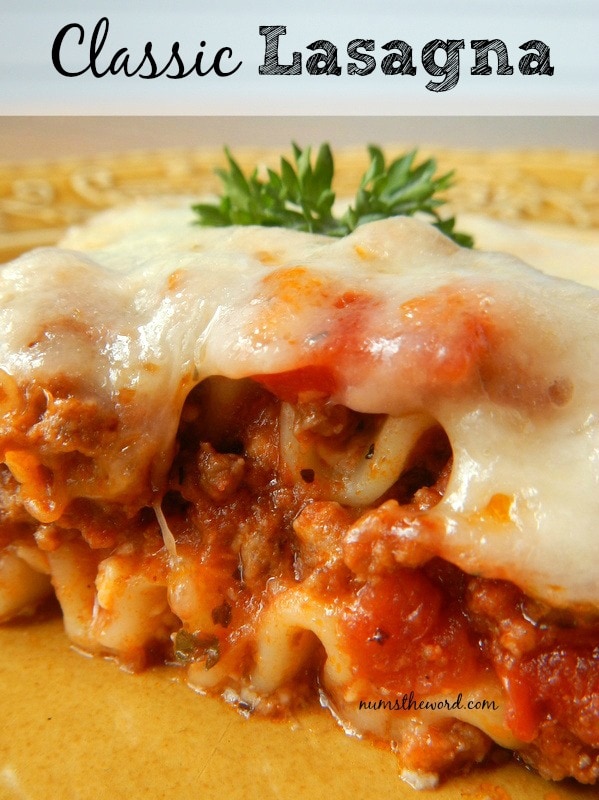 Classic Lasagna is one of the greatest discoveries in the history of food.
I say this for several reasons.
First, Classic Lasagna is delicious.
I personally have never met anyone in my life who hasn't liked Lasagna in some form or another. Some are pickier than others about the type of lasagna or certain ingredients, but overall, it seems that just about everyone loves it.
Second, Classic Lasagna is the ultimate "company is coming to dinner" meal.
I know in our house it is. We generally wait to eat lasagna until we have company over.
Mainly because an entire pan of lasagna is a bit much for just my husband and I. My kids wont even try it and so we tend to get our lasagna fix when we've got company.
Third, because it is so versatile. There are so many different ways to prepare the dish that you can literally accommodate just about anyone. Plus from a cooking standpoint, it's a very forgiving meal and quite hard to ruin.
I'm not saying that you can't. I'm sure a few of you out there have had a "bad lasagna" in your life. However you can easily substitute various ingredients or leave certain ones out and it still turns out!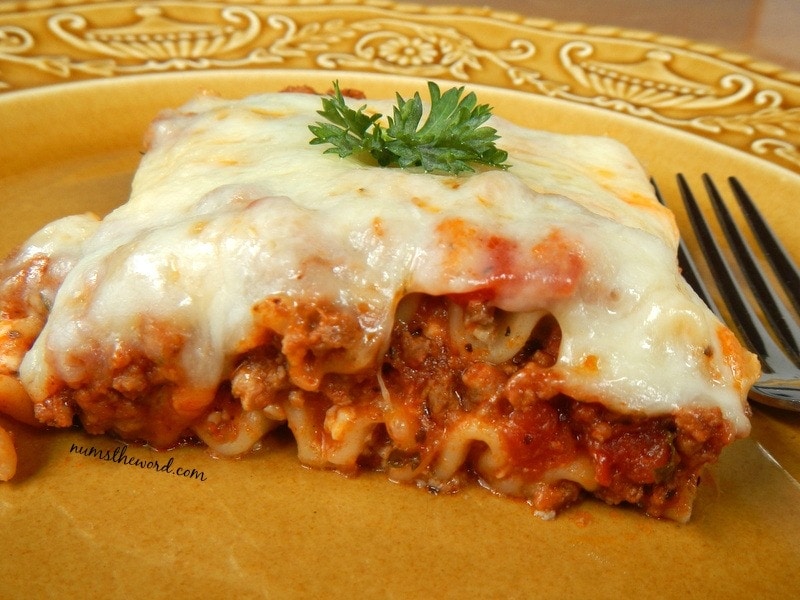 Fourth, Classic Lasagna reheats well as leftovers. BIG BIG BIG deal in our house. We eat leftovers once, on a rare occasion twice. But lunch the next day is always leftovers from dinner and that make my life and my tummy very very happy.
Fifth, Classic Lasagna is a perfect freezer meal. Just make an extra batch, cover it well and freeze it.
When you are ready to cook, thaw it in fridge the pop it in the oven as directions indicate. OR cook frozen lasagna covered with foil for 1 hour and uncovered for 30 – 45 minutes or until cooked through.
That is what makes lasagna so good. 5 fabulous reasons that lasagna is good and 5 good reason you should try this Classic Lasagna.
The tough part about this Classic Lasagna is that good lasagna takes time.
You need time to allow your flavors to meld and mix and cook together.
Though this recipe ins't an ALL DAY simmering pot recipe, it certainly could fool me.
Give it a try and enjoy this tasty meal! We aren't a fan of ricotta so we use cottage cheese. For any non ricotta fans, this is a tasty alternative.
Looking for a side dish to go with this Classic Lasagna? Try one of these!
Yield: 9 Servings
Classic Lasagna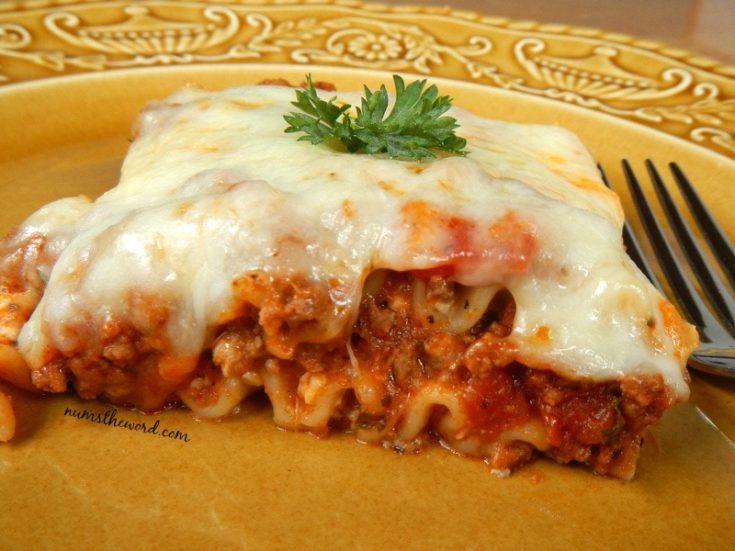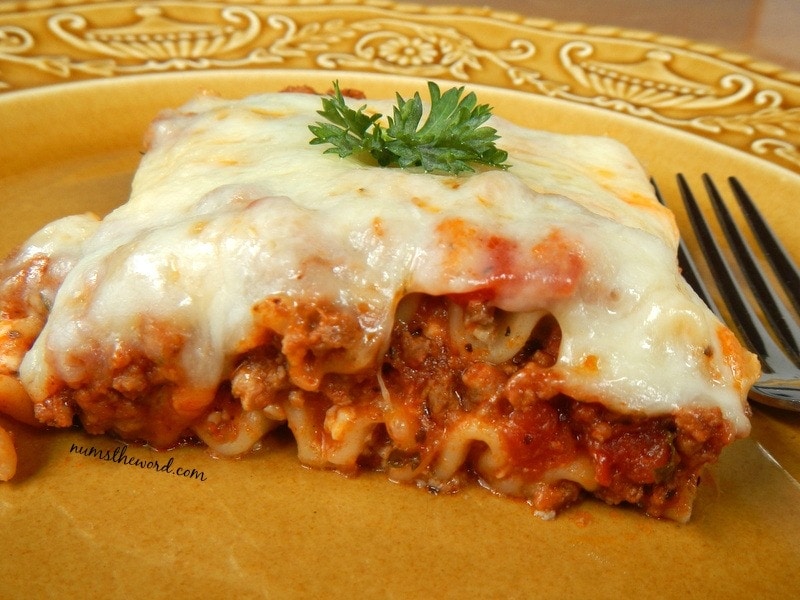 Cook Time
1 hour
50 minutes
Total Time
2 hours
20 minutes
Ingredients
1 1/2 pounds lean ground beef
1/2 cup onion, minced
4 cloves garlic, minced or 2 teaspoons garlic paste
2 cans Ro*Tel mild tomatoes
2 (6 ounce) cans tomato paste
2 (6.5 ounce) can tomato sauce
1/2 cup water
1 Tablespoons white sugar
1 1/2 teaspoons dried basil. crushed
1 teaspoon salt + 1/2 teaspoon salt
1/4 teaspoon black pepper
12 no cook lasagna noodles
(16 ounces) cottage cheese (or rocotta cheese if you prefer more traditional)
1 egg
1 pound mozzarella cheese, shredded
3/4 cup Parmesan cheese, grated
Instructions
In a Dutch oven, over medium heat, cook ground beef, onion, and garlic until ground beef is cooked through and onions are translucent.
Stir in tomatoes, tomato paste, tomato sauce, and water. Mix well.
Add sugar, basil, Italian seasoning, 1 teaspoon salt, pepper, and 1 Tablespoons parsley. Cover and simmer for 1 hour, stirring regularly.
In a separate mixing bowl, combine cottage cheese with egg, 1 Tablespoon parsley, and 1/2 teaspoon salt.
Preheat oven to 350*F.
In a 9 x 13 casserole place 1 cup of tomato sauce on the bottom of the pan. Then layer lasagna noodle, cottage cheese mixture & tomato mixture. Top with a comfortable amount of the Mozzarella & Parmesan cheese then repeat the layers again, ending with the cheese.
Cover with foil and bake for 25 minutes.
Remove foil and bake for additional 25 minutes.
Remove from oven and serve immediately!