These 30 Minute Sloppy Joes are a favorite of ours.  Kid friendly, reheats well and perfect as a freezer meal!  Quick & easy weeknight dinner never tasted so good!
This post contains affiliate links.  If you click on an affiliate link and make a purchase, I will make a small percentage on your purchase. This helps keep this website running! Thank you!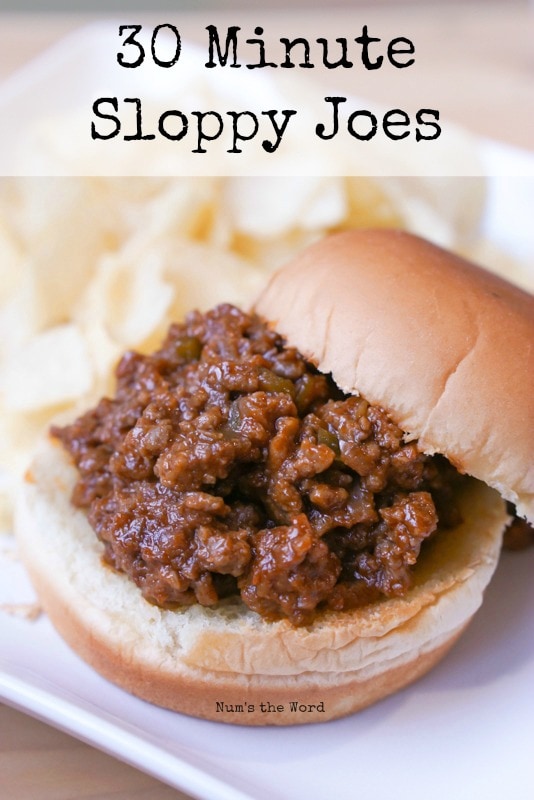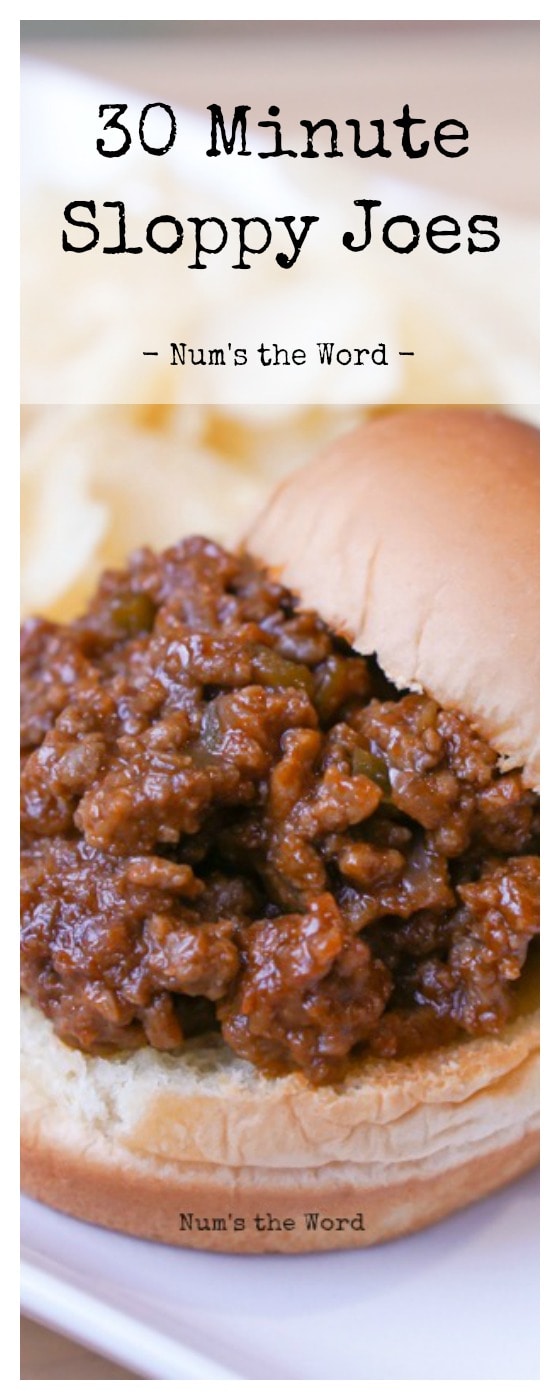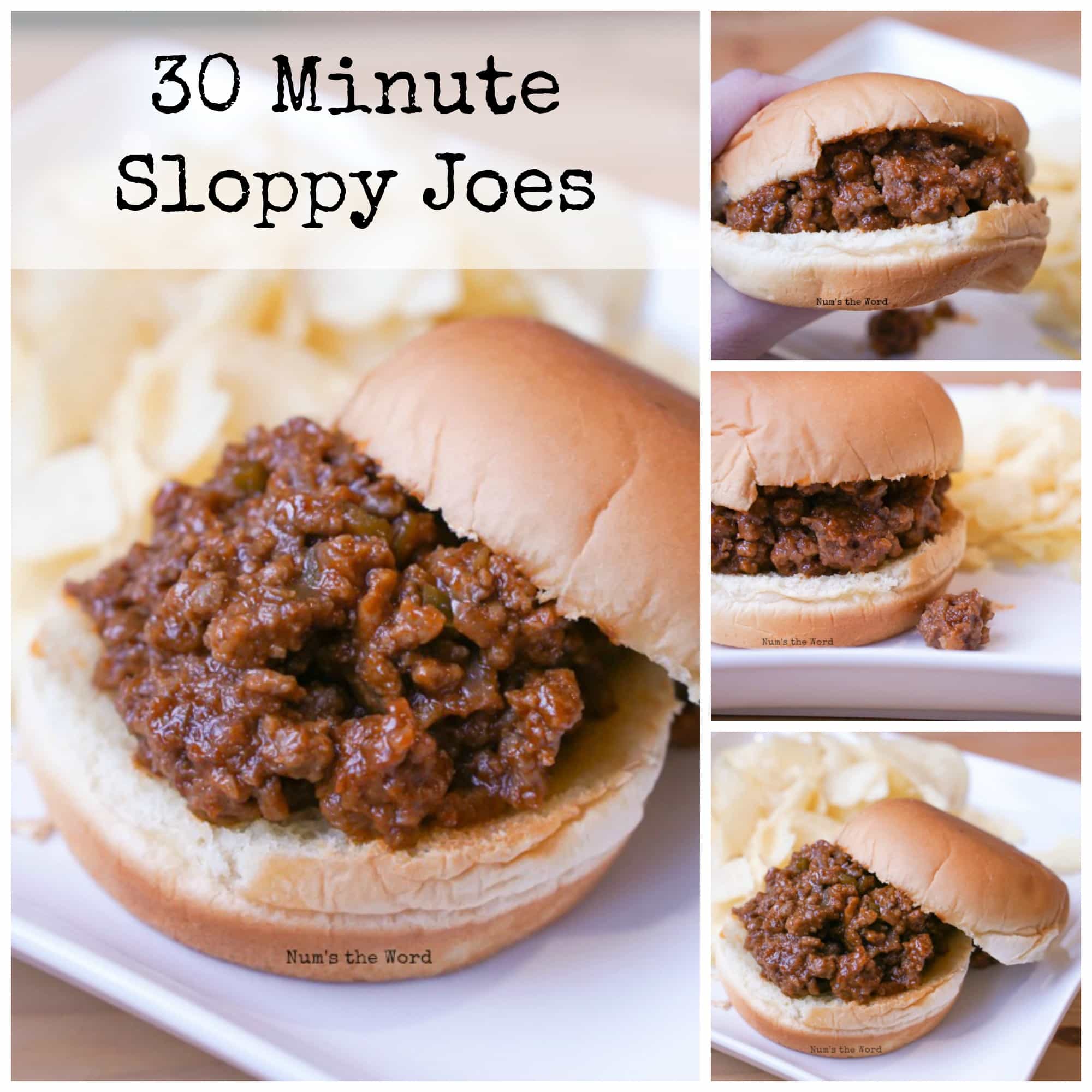 Does your family love Sloppy Joes?
We do.  They are quick, easy and make the perfect week night meal.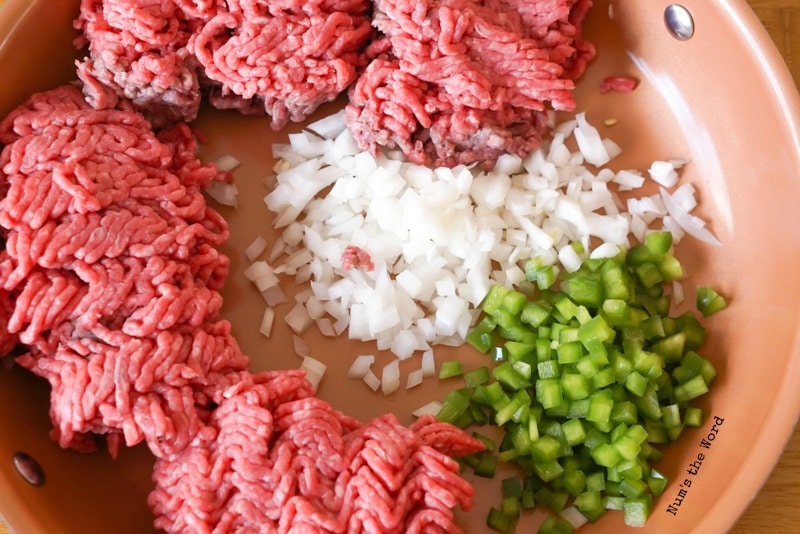 Despite being a food blogger, I am often at a loss of what to make for dinner and am well known for procrastinating it.
I rarely know what I'm making for dinner when I wake up in the mornings.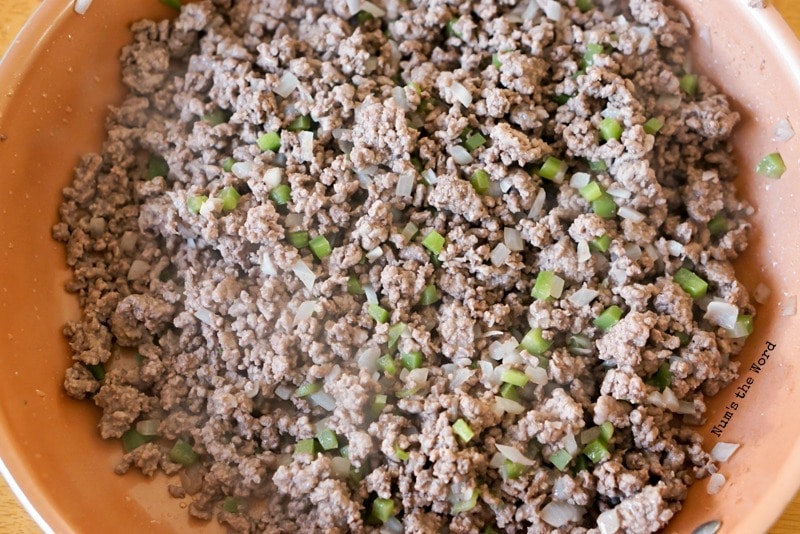 I know what I have on my "want to make" list but in general procrastinate the start time of that meal until it's too late to actually make it and get a photo of it.
It is on nights like that, where I'm feeling especially lazy, that I default to good ol' Sloppy Joes.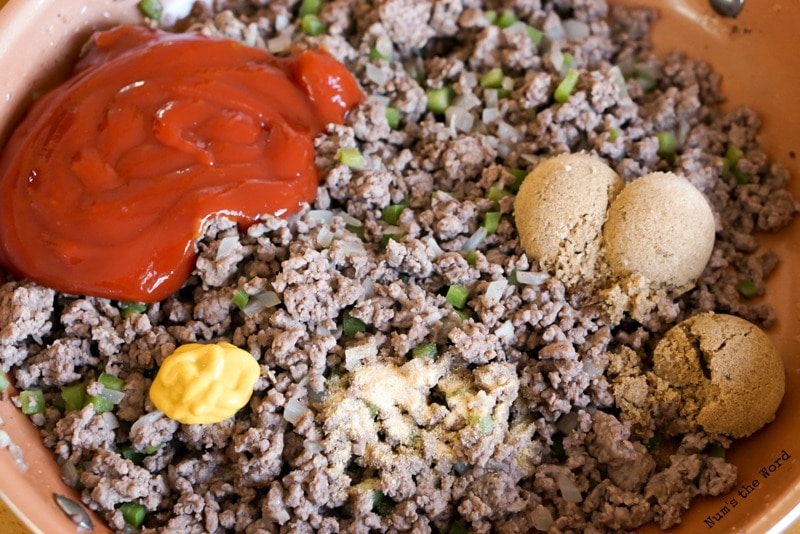 It's a meal that is easy to make and very forgiving if you don't have an ingredient or buns.
It's also a meal that tastes great as leftovers – which is HUGE for us.
We tend to eat dinner for lunch the next day, so we always take into account if it reheats well – and this does.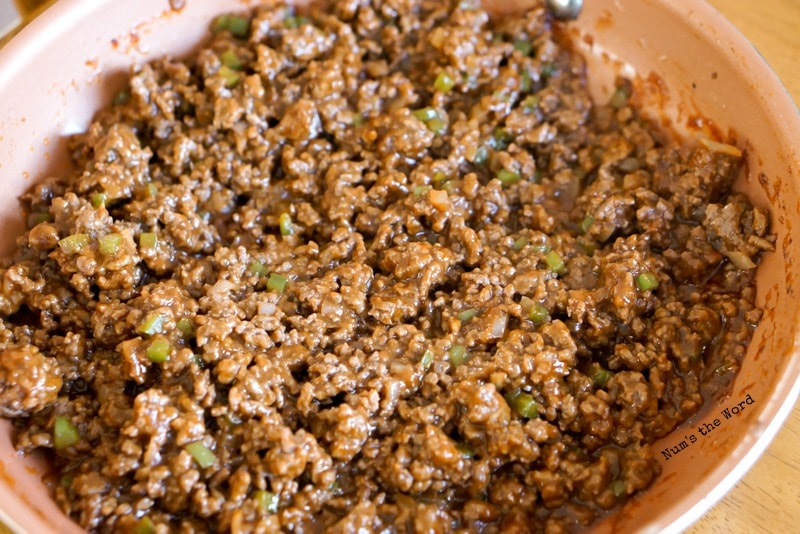 Another thing we have to keep in mind is, does it freeze well?
Quick to grab freezer meals that don't take hours to reheat are a HUGE hit in our house.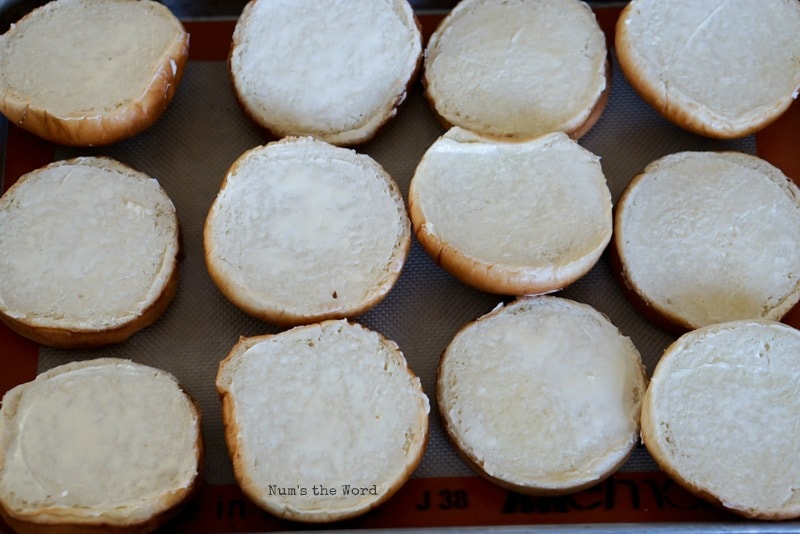 So when I make things like my Halfway Homemade Spaghetti Sauce or these 30 Minute Sloppy Joes, I tend to make a double batch so that I can freeze some for a meal later in the month or even the next month.
My favorite part of these 30 Minute Sloppy Joes is that my kids love them.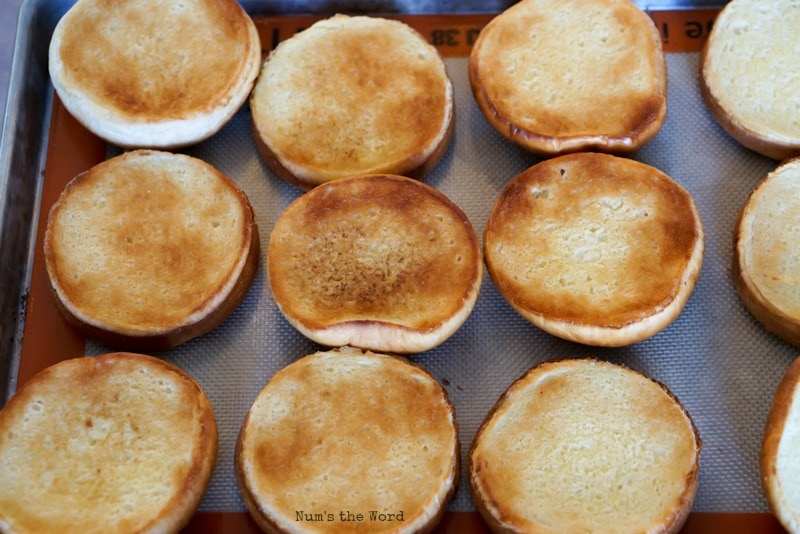 Well, bunless.
They love the meat sauce and will eat a whole bowl of it by itself.
They also don't realize that there are green peppers hidden inside!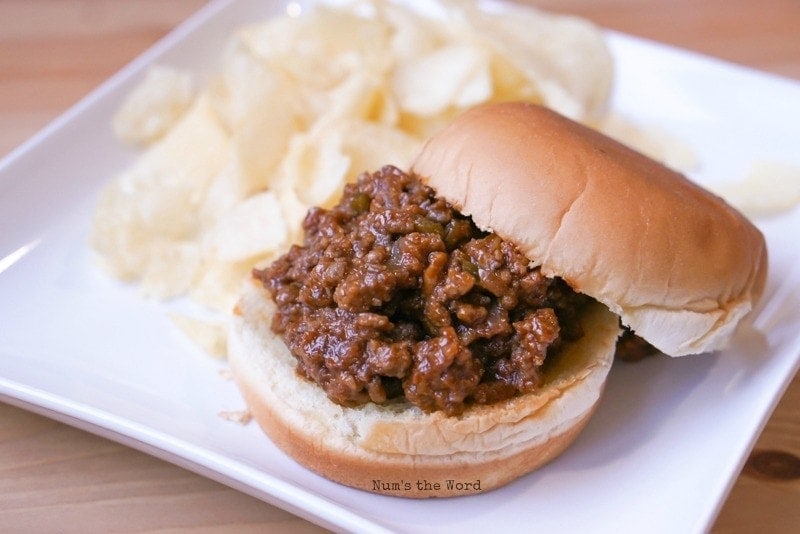 Ok to be honest, they do occassionally notice a green piece.
Of which we "pick out" for them.
However they tend to eat more bell peppers than they pick out.
This is a win in my book!
Sloppy Joes are a classic meal that almost every American family is familiar with.
If you love quick and easy meals, give our favorite Sloppy Joes a try!
Ingredients
1 pound lean ground beef (we prefer 98% lean, but any % will do)
1/4 cup onion, diced
1/4 cup green bell pepper (about 1/2 a pepper), diced
1/2 teaspoon garlic powder
1 teaspoon mustard
3/4 cup ketchup
3 Tablespoons brown sugar
Hamburger Buns
Instructions
In a skillet over medium heat, cook ground beef, onion and bell pepper until meat is cooked through and onion and pepper are soft.
If using a high fat ground beef, drain off extra liquids.
Add the garlic powder, mustard, ketchup and brown sugar, mix until well incorporated.
Reduce heat and simmer for 20 minutes uncovered, stirring occasionally.
Serve on toasted buns.
Notes
This can be made into a freezer meal. Freeze individual portions in a muffin tin. Once frozen, remove from muffin tin and store in a ziploc bag. Each muffin tin portion is perfect for 1 sandwich. Thaw in microwave and eat immediately or cook on stove over medium heat until cooked through.
https://numstheword.com/30-minute-sloppy-joes/
Originally Published on March 15, 2013
Photos updated: February 28, 2017
Other Ground Beef Recipes You'll Love...