Turkey, Broccoli & Stuffing Casserole is the ultimate leftover Thanksgiving dish. A great way to use up what you already have on hand for a tasty, quick next day meal!
This post contains affiliate links. If you click on an affiliate link and make a purchase, I will make a small percentage on your purchase. This helps keep this website running! Thank you!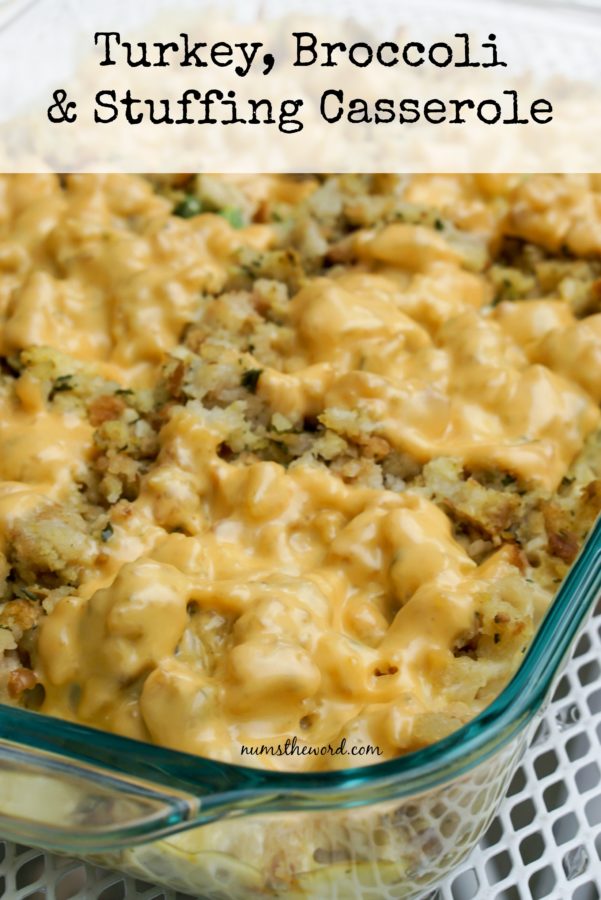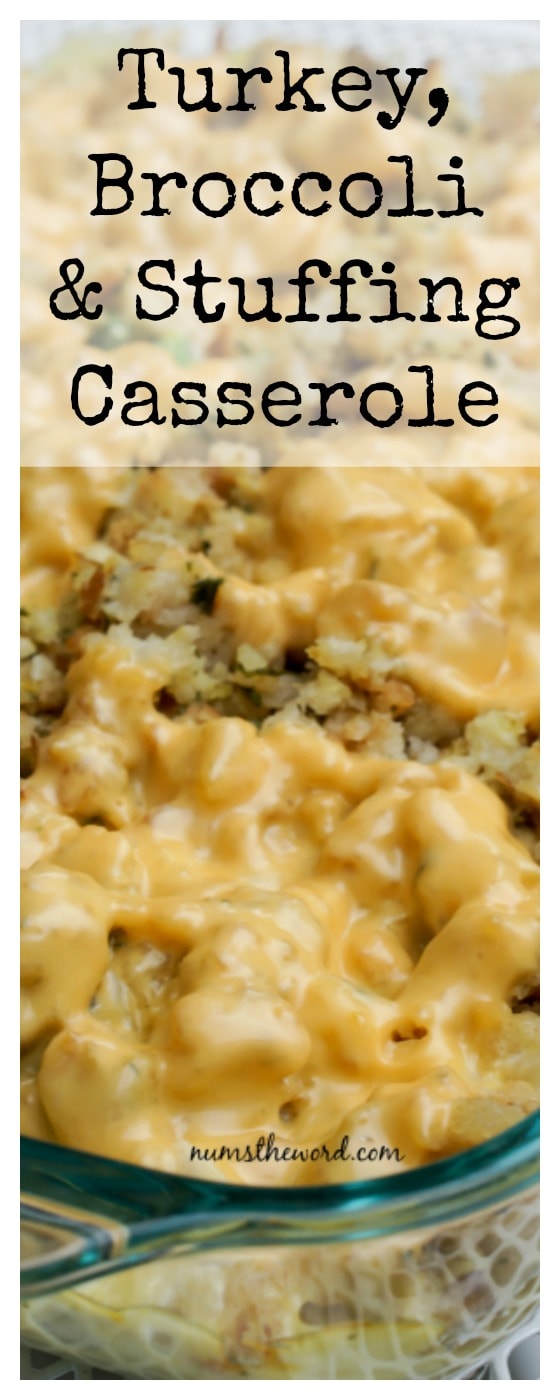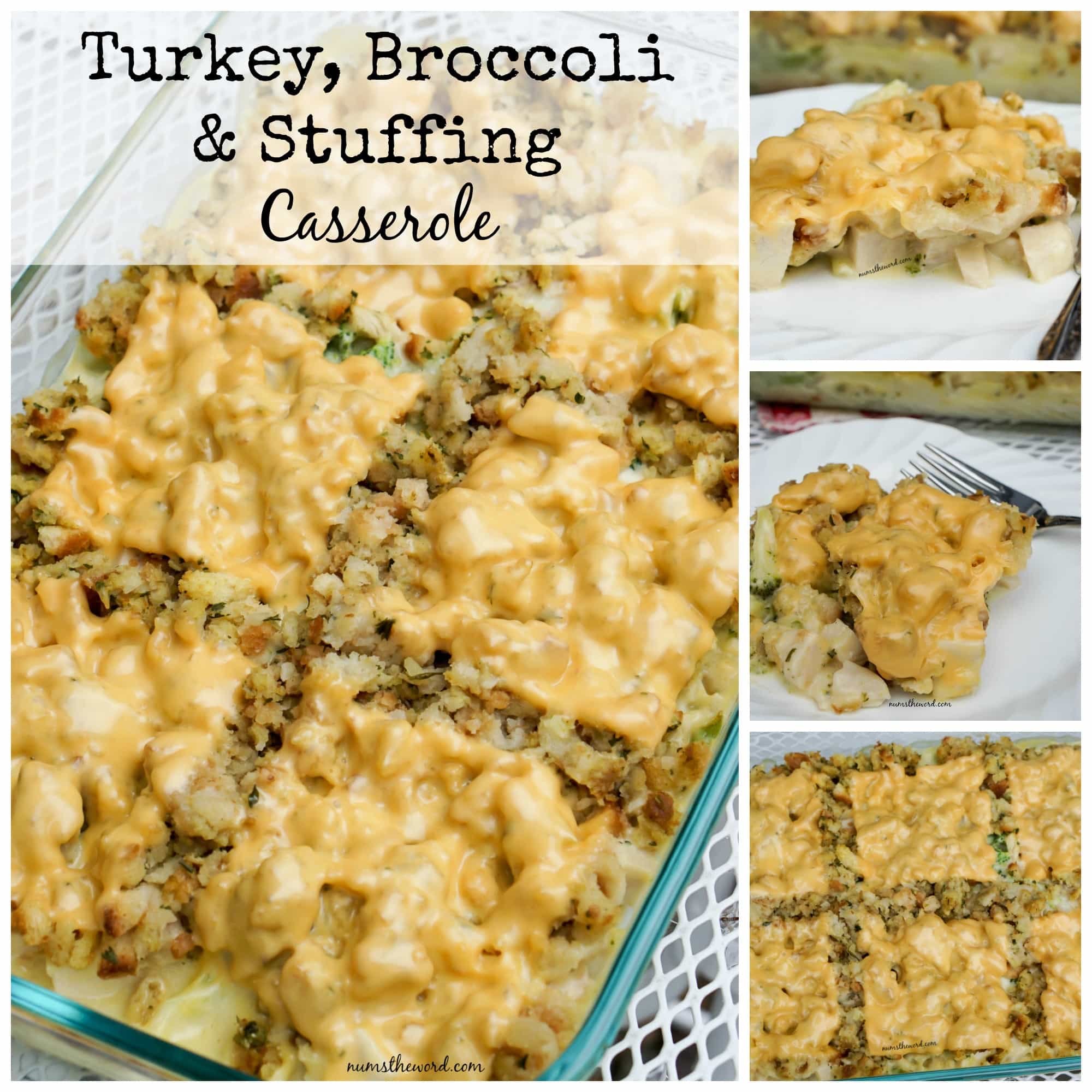 Another Thanksgiving has come and gone and I suspect you have a fridge full of leftovers.
I know I do.
The question is, what do you do with them?
We eat our Thanksgiving meal at lunch time.
We then eat Thanksgiving meal #2 at dinner time.
And by the time the next day rolls around, the deliciousness of Thanksgiving is looking less and less delicious.
In fact, we start to dread eating the same meal a third and fourth time.
Does this sound familiar?
I suspect that the same routine, or something similar happens in your home too.
Every year we over estimate how much Turkey we'll need and always end up with so much left over.
This is where a little creativity comes into play.
Generally speaking, any dish that calls for a rotisserie chicken, can easily be subbed for leftover turkey.
This Turkey Broccoli Casserole is no exception.
We make this casserole all year.
During the holidays we make it with leftover turkey and the rest of the year we enjoy it with rotisserie chicken.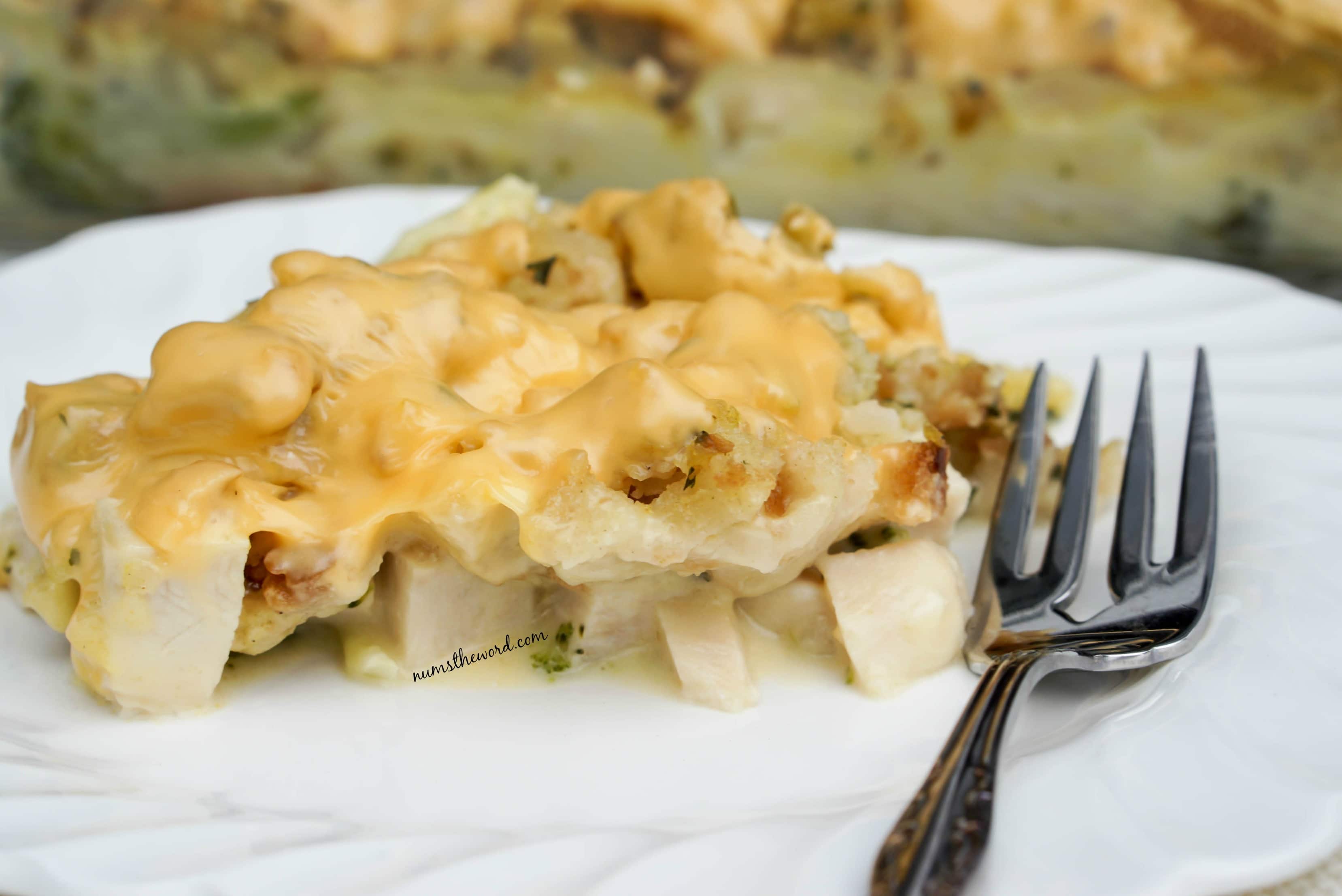 This is a great way to use up leftover turkey, stuffing and even gravy if you have it!
I love this simple dish because it's a 30 minute or less meal.
Plus it's a great way to eat Thanksgiving dinner again, without it tasting like the same Thanksgiving dinner you at yesterday!
If you are anything like us, we tend to have at least 8 side dishes at our Thanksgiving meal and find it impossible to eat it all.
But really, isn't that what Thanksgiving is all about?
Leftovers?
Don't we all make a turkey that is far too big, just so we can have leftovers?
The same concept goes for sides to.
I am a total side dish junkie.
I can't get enough of them!
It's also why I have tons of recipes on Num's the Word that use up all those side dishes too!
Don't worry, if you have a leftover Thanksgiving side dish, I probably have a recipe you can use it in!
This Turkey, Broccoli & Stuffing Casserole is the absolute perfect next day meal because you already have two, if not three of the main ingredients in your fridge.
Leftover Turkey, leftover stuffing and gravy!

Don't go buy new stuffing or dressing, just use what you have.
Obviously your pre-made stuffing was delicious, no matter the flavor you picked, so use that to whip up this dish.
For my husbands sake, I should probably put a disclaimer here, that broccoli can be optional.
I prefer to have the broccoli with my casserole, but my husband on the other hand would prefer to not pick it out.
So if you have non veggie eating spouse, I suggest you do half broccoli and half non just so there is continual peace in your home.
Then after dinner, let the holiday activities commence, the movies can be watched and the battle of never ending Phase 10 can begin.
We try to plan fun activities for our kids, things that are quirky and unique to the holiday and something that forces us off the couch.
I'm the kind of person that if I sit down after eating a big meal, I'm out to the world.
I can fall asleep anywhere and so I have to keep myself going until pie time!
In addition to playing games, we also like to talk about the things we are thankful for.
We do not join the crowds at the movie theaters as many families do.
Instead we stay home, spend time with our family and create as many memories as we possibly can.
Because to us, that's what the holidays are all about.
So tell me, what are your favorite Thanksgiving traditions?
Yield: 6 Servings
Turkey, Broccoli & Stuffing Casserole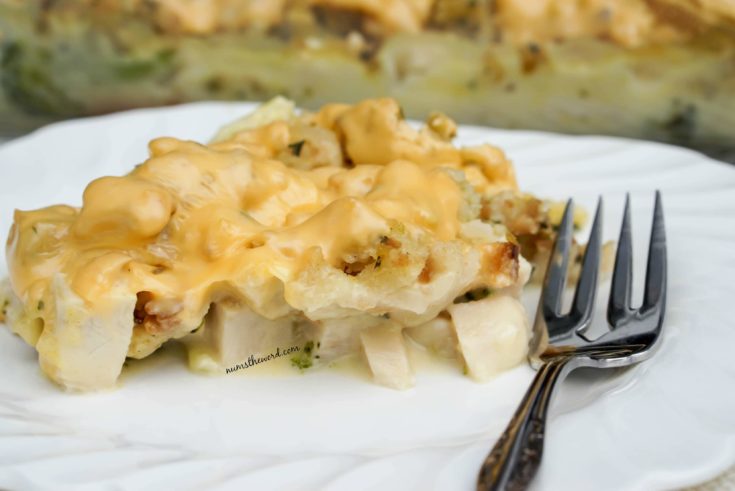 Turkey, Broccoli & Stuffing Casserole is the ultimate leftover Thanksgiving dish.  A great way to use up what you already have on hand for a tasty, quick next day meal!
Instructions
Preheat oven to 350°F
In a bowl, mix the chicken soup, sour cream & turkey OR 2 cups leftover gravy & turkey.
Place the turkey mixture in a sprayed 8x11 casserole dish.
Microwave broccoli for 2 minutes in pouch or box. If using fresh, boil for 5 minutes, until tender.
Drain water from broccoli well. Sprinkle warmed broccoli on top of turkey.
Cover broccoli mixture with prepared stuffing.
Bake for 18 minutes.
Remove from oven and top with American cheese.
Bake for another 2 minutes or until cheese is melted.
Remove from oven and devour immediately!
Notes
Nutritional information is estimated, not exact.
Recommended Products
As an Amazon Associate and member of other affiliate programs, I earn from qualifying purchases.
Nutrition Information:
Yield:
6
Amount Per Serving:
Calories:

436
Total Fat:

20.7g
Saturated Fat:

10g
Cholesterol:

90mg
Sodium:

1105mg
Carbohydrates:

30.1g
Fiber:

1.8g
Sugar:

4.4g
Protein:

30.6g
Other Thanksgiving Dishes You'll Love...