Chocolate Covered Potato Chips – This tasty treat is easy to make and will be hard to keep on hand. Chocolate Dipped Potato Chips is a family favorite and super easy to make! A great gift!
This post contains affiliate links. If you click on an affiliate link and make a purchase, I will make a small percentage on your purchase, which helps keep this website running! Thank you!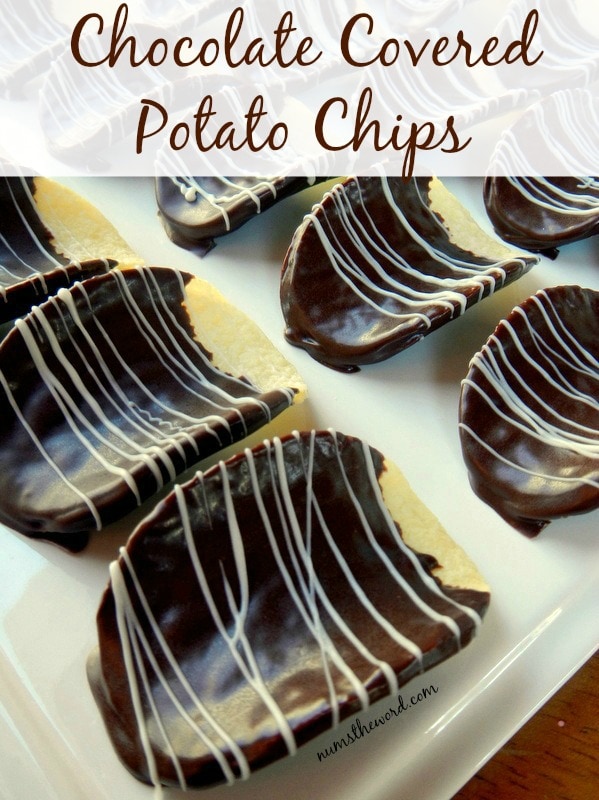 Have you ever heard of chocolate covered potato chips?
I first had these about 13 years ago and fell head over heals in love with them.
You've got the sweet with the salty, the crunchy chip with the smooth chocolate.
Really it's the best of every world!
It was shortly after trying these for the first time that I decided to make them myself.
So every year I make chocolate covered potato chips.
They are unbelievably easy to create and you can really go to town on how to customize them.
Add sprinkles or a white chocolate drizzle as shown in the photo.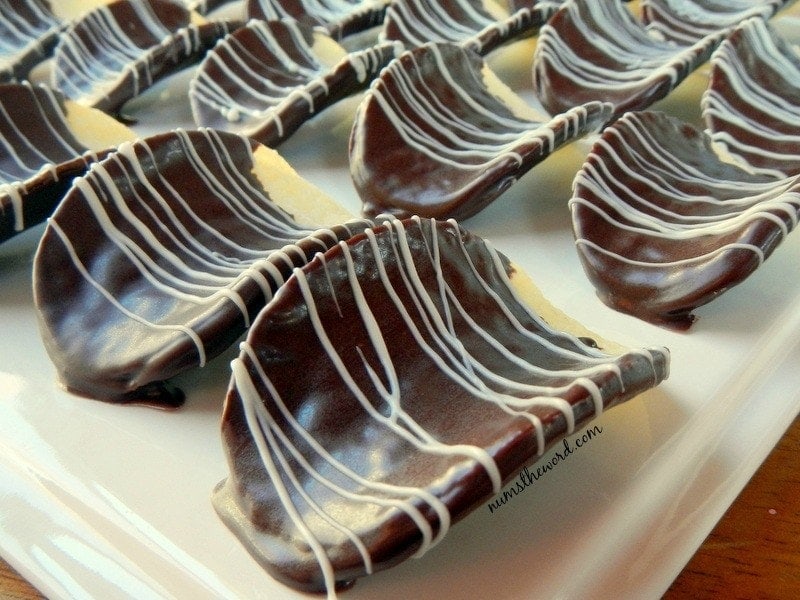 If you really want to have fun, then do a peanut butter chip drizzle or a butterscotch chip drizzle.
Really any kind of drizzle or chocolate dip would work.
My favorite story with these was when I made a large batch of chocolate covered Pringles – my preferred dipping chip.
After they dried I put them back into the Pringles can and took them to a meeting.
During the meeting, one person kept studying the Pringles can.
After a while I finally asked, what they were looking for. He informed me he was trying to figure out what these were called and where I purchased them as he had to buy some for his wife!
Sadly back in the day, these could not be purchased in the store.
HOWEVER….now Frito Lay makes a chocolate covered potato chip that you can buy – IF – you can find them.
I will warn you though, they aren't as good. There is WAAY too much chocolate and not enough saltyness. It's really just a chunky chocolate wafer. Unlike these, which are salty and sweet, crunchy and chewy – really the best of EVERY world!
I figure WHY buy them?! They aren't as good and these are so easy to make and so much fun! Why not make them at home and then snack on them too!
These make a fun teacher gift, hostess gift or birthday gift.
I also HIGHLY recommend taking a can of pringles or a thick potato chip like Lays to any chocolate fondue party. You wont regret it if you do!
Other Chocolate Recipes You'll Love…
Chocolate Covered Pringles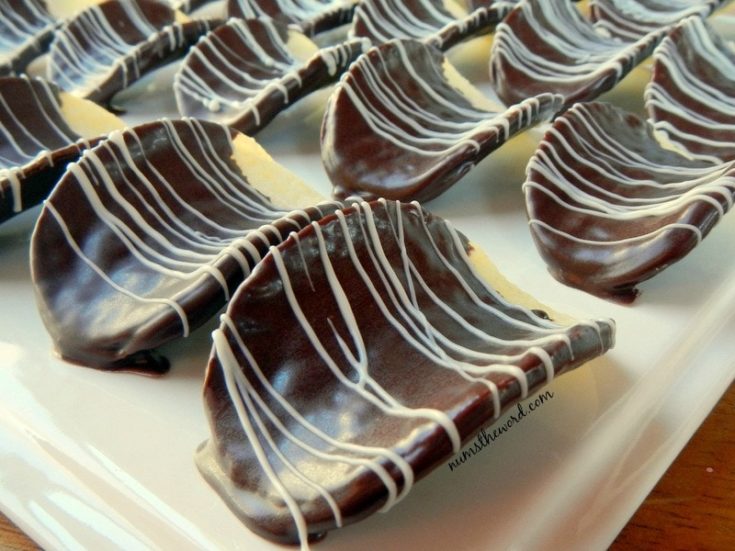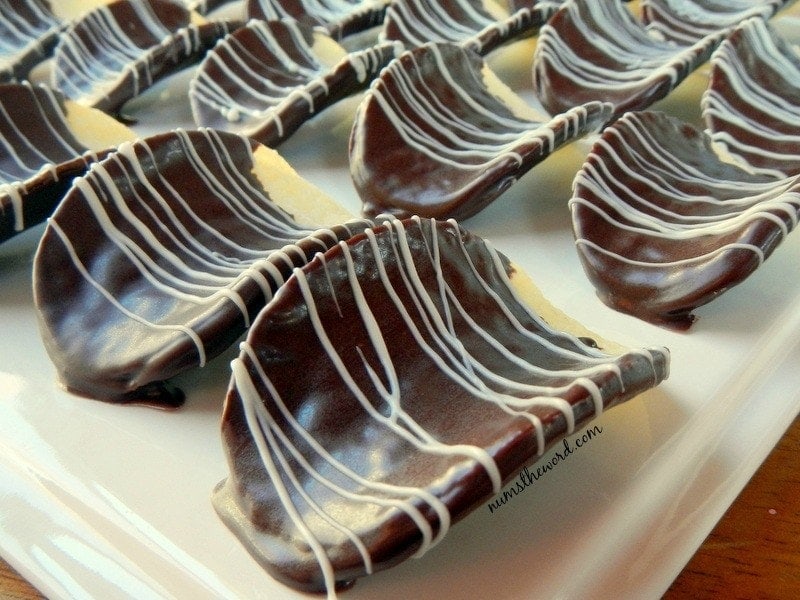 Prep Time 15 minutes

Total Time 15 minutes
Ingredients
1 (56 ounce) can of plain Pringles Potato Chip or thick potato chip like plain Ruffles
16 ounces of melting chocolate like Ghiradelli melting chocolate, Almond Bark chocolate flavor etc.
3 ounces of additional flavored chocolate for drizzle.
Instructions
In a small pot, melt chocolate according to package directions.
Dip 2 Pringle chips at a time (on top of each other for stability) or 1 thicker chip like Ruffles potato chip.
Lay chocolate covered potato chips on wax paper or parchment paper to allow to air dry (should take about 5 minutes or so)
Put secondary chocolate into a ziploc bag, press out air and seal.
Microwave baggie for 5 seconds at a time. Squishing after each time, until chocolate is melted.
Snip tip of baggie off so you have a tiny hole and drizzle over potato chips. Let dry (about 5 minutes).
Eat & Enjoy!
Store in a air tight container. Will last for 3 - 5 days depending on how dry your climate is.
Notes
Dip two chips at a time to withstand the weight of the chocolate. If you do one chip, it will break every time.