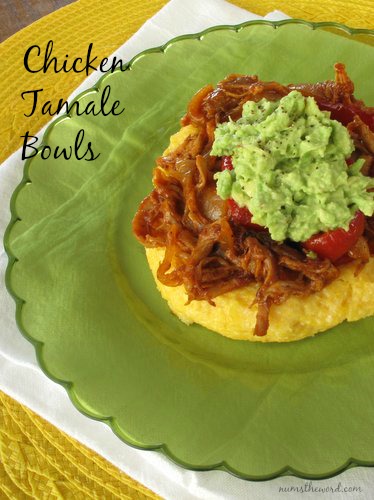 One of the things my husband requests me to make more than anything else is tamales.
Real tamales.
I have never made them and they sound really complicated and I just have never had a desire to make them.
Then I saw this recipe, and I knew I had to try it. And I'm so, so, so, very glad I did.
I changed the amount of spice significantly, to make it not so spicy.
But it still had quite a kick.
I would be afraid to try with the original amounts!
But the best part of this is how the spicy chicken and peppers is cooled down both by the cheesy polenta and the avocado on top.
In my mind, it is just the perfect combination.
So, if you don't have all the equipment or the time to make real tamales, check these out!
Your taste buds will thank you for it!
Visit Delectabilites for Recipe